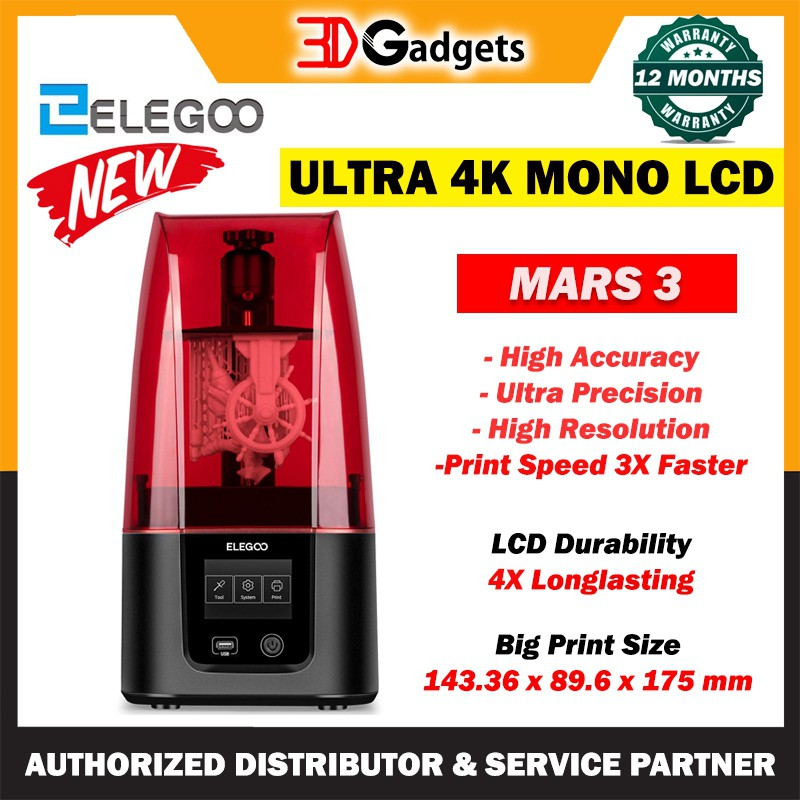  
Elegoo Mars 3 ULTRA 4K HD Mono LCD MSLA Resin 3D Printer
- Ultra 4K HD 6.6-inch monochrome LCD
- Upgraded light source structure more precise printing dimensional accuracy.
- Large printing volume of 89.6mm*143.36mm*175mm.
- XY resolution: 0.035(4098*2560px) 
- Solid Linear Rail and Sandblasted Build Plate
- Chitubox Pro Slicer FREE one year
- Heat dissipation structure greatly optimizes the heat dissipation performance and extends the lifespan
We Accept:

ELEGOO Mars 3 Ultra 4K Resin 3D Printer was released in year 2021 featuring Ultra HD 4K 6.6 inch monochrome LCD which offers much higher details and precision as compared to those 2K LCD. ELEGOO Mars 3 build volume is 89.6mm*143.36mm*175mm. Besides that, ELEGOO Mars 3 is the first model to adopt copper heat dissipation structure in ELEGOO resin 3D Printer in which it greatly improves the heat dissipation performance and reduces light decay thus extending the lifespan of the 3D Printer.
ELEGOO Mars 3 also feature an upgraded light source structure where it uses 36 highly integrated LED lights and a newly developed free-form surface lens. This offers light uniformity higher than 90%  which enable higher dimensional accuracy for resin 3D printing.
ELEGOO Mars 3 Ultra 4K reviews are widely available when you search on the internet.
Elegoo Mars 3 ULTRA 4K HD Mono LCD MSLA Resin 3D Printer
Specifications
Product model: MARS 3
System: EL3D-3.0.1
Slicer Software: ChituBox
Technology: MSLA 3D Stereo lithography
Layer Thickness: 0.01-0.2mm
Printing Time: 1.5-3s
Z Axis Accuracy: 0.00125mm
XY Resolution: 0.035mm(4098*2560)
Build Volume: 143mm(L)*89.6mm(W)*175mm(H)
Light Source: UV Integrated Light (wavelength 405nm)
Connectivity: USB
Weight: 5.2kg
Operation: 3.5 Inch Touch Screen
Power Requirements: 100-240V 50/60Hz
Printer Dimensions: 22.7cm (L)*22.7cm (W)*43.85cm (H)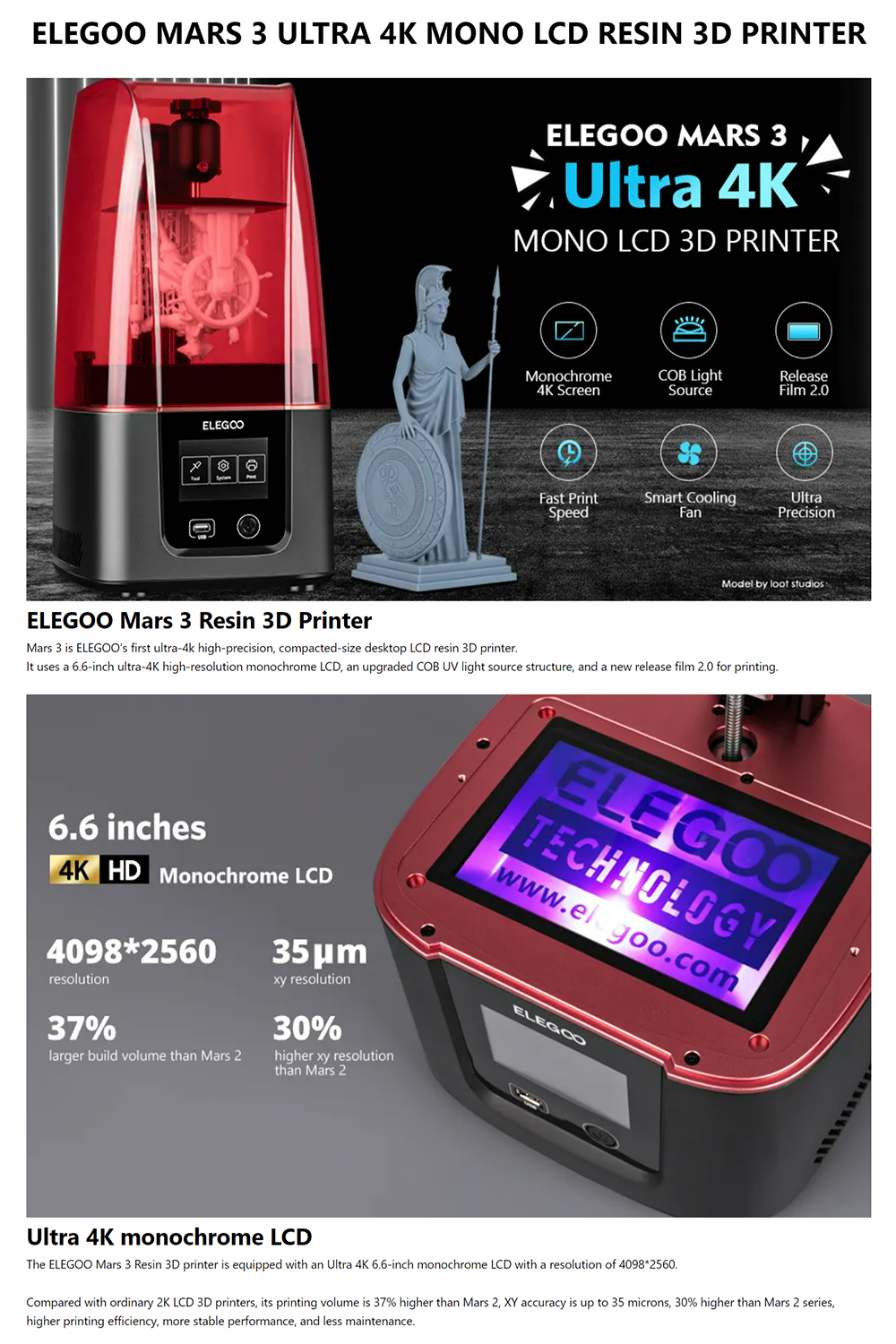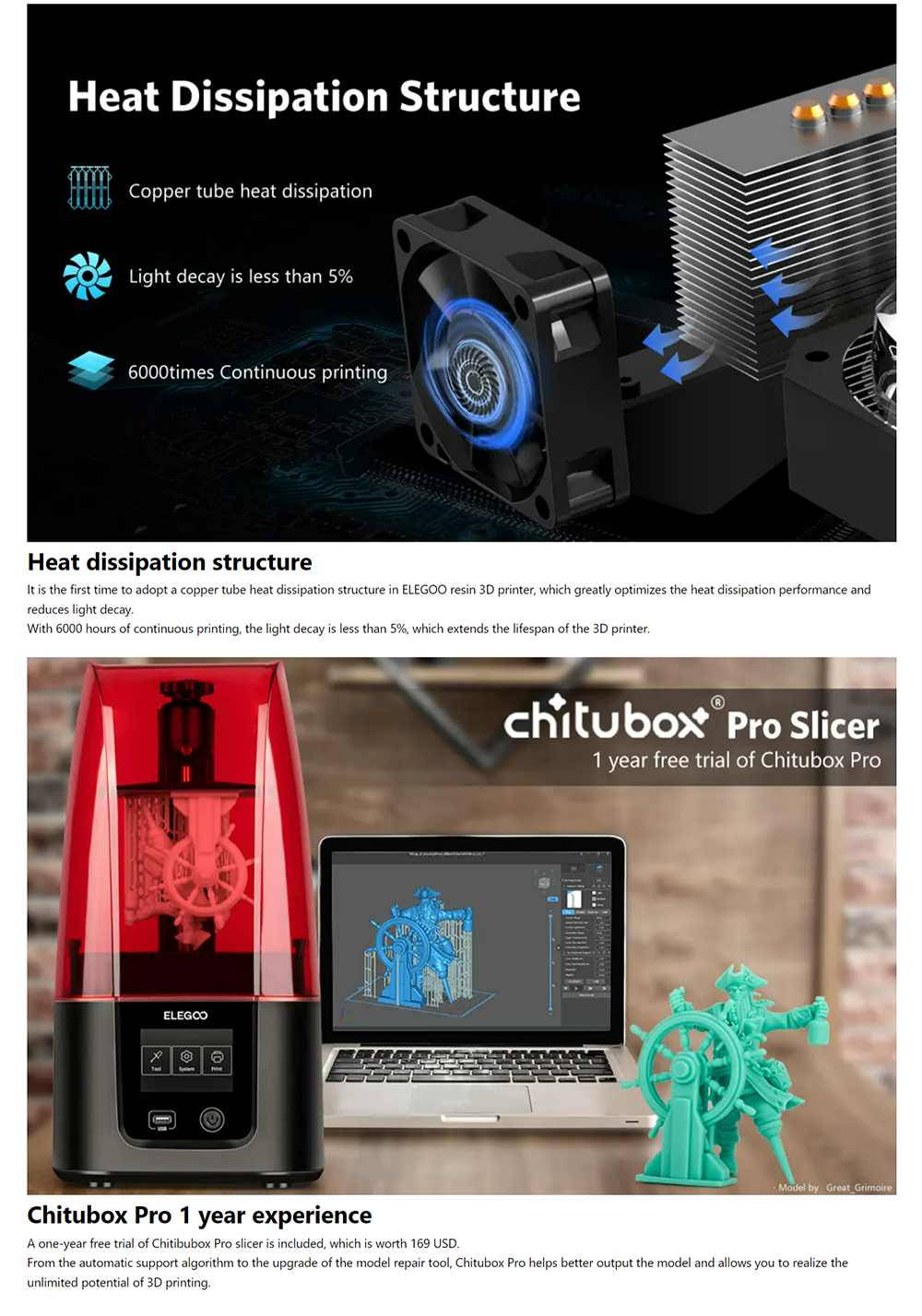 Package Includes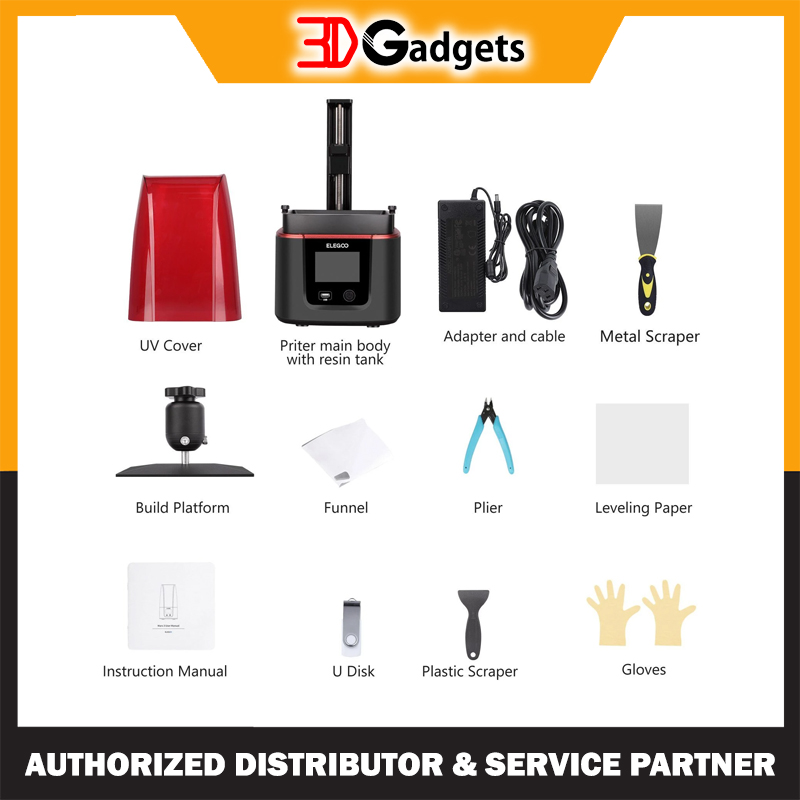 Sold by 3D Gadgets Malaysia
No customer reviews for the moment.
Customers who bought this product also bought: