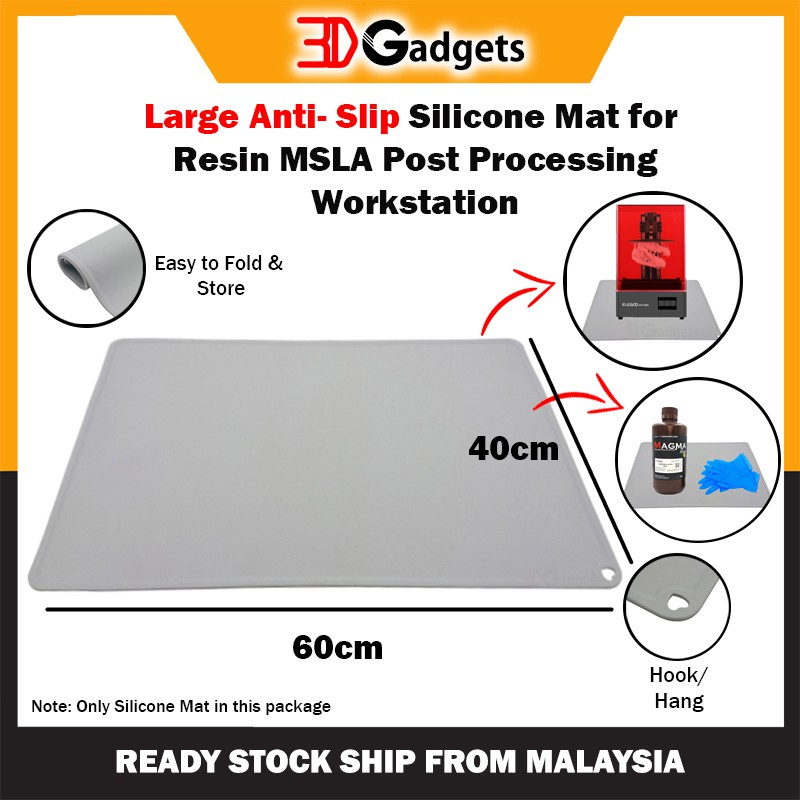  
Large Anti- Slip Silicone Mat for Resin 3D Prints Post Processing Workstation
Ship On Next Business Day
High Quality - Extra Thick
Thickness 1.7mm
Weight 400g
Anti- Spill
Anti- Slip
We Accept:

Post Processing in Resin 3D Printing is an important stage after printing and most often can be quite messy as it deals with liquid form resin.
This Thickened Anti- Slip Silicone Mat is specially made to prevent spills of resin and it provides a much cleaner workstation for post processing. User can use this as a mat place underneath the Resin 3D Printer or it can also be used for post processing workstation to clean the prints.
Features:
High Quality - Extra Thick
Thickness 1.7mm
Weight 400g
Anti- Spill
Anti- Slip
Package Includes:
1 x Thickened Anti- Slip Silicone Mat for Resin 3D Prints Post Processing
No customer reviews for the moment.
Customers who bought this product also bought: