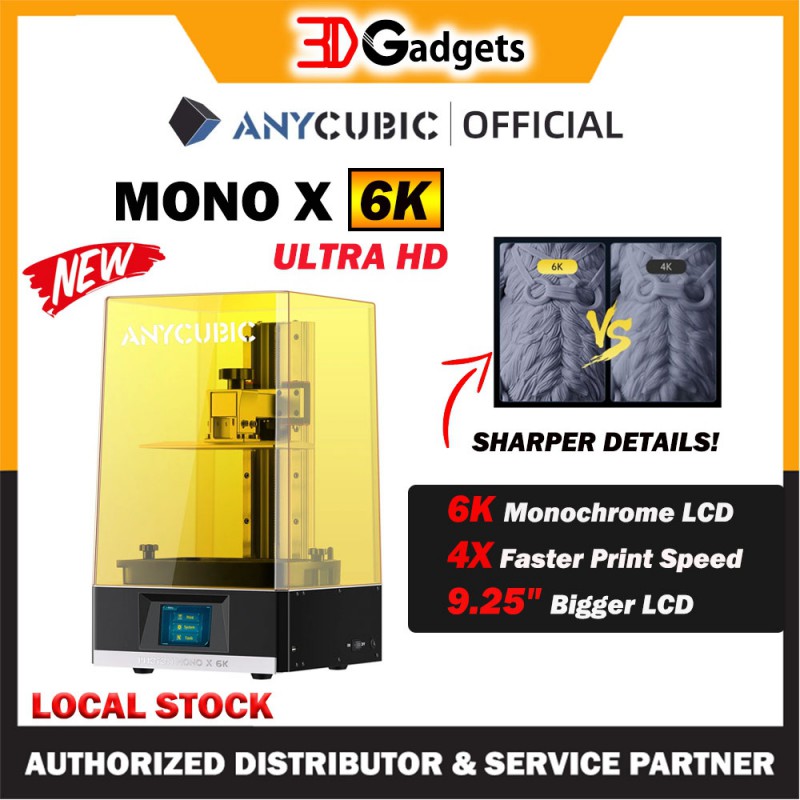  
Anycubic Photon Mono X 6K Resin MSLA 3D Printer
6K Resolution
9.25" Mono LCD Screen
Fast Printing Monochrome
Large build volume 

 24.5 x 19.7 x 12.2 cm (HWD)
We Accept:

Anycubic Photon Mono X 6K release date is 15 Nov 2021, the latest model of Resin 3D Printer in Anycubic Photon line featuring 9.25" Mono LCD Screen with 6K Resolution to provide sharper details and its 4 times faster printing speed as compared to the older technology of RGB LCD.
Anycubic Photon Mono X 6K has large printing size of  24.5 x 19.7 x 12.2 cm (HWD) which gives user the flexibility to do 3D printing resin from small size to large size objects according to their needs.
Besides that, it has a powerful light matrix with 40 bright LED lights to ensure more than 90% light uniformity, making fast printing possible. It also features high light transmittance technology that makes quick forming achievable. Anycubic Photon Mono X 6K comes with an anti- scratch film to protect the premium screen which makes it more durable than its rivals. It provides freedom to the user as well to use any third-party resin 3D Printing Materials.
User is free to use Photon Workshop or Chitubox as Anycubic Photon Mono X 6K slicer. Anycubic brand is widely recognized by users all around the world, their Anycubic Photon Mono X 6K review can easily be found on the internet.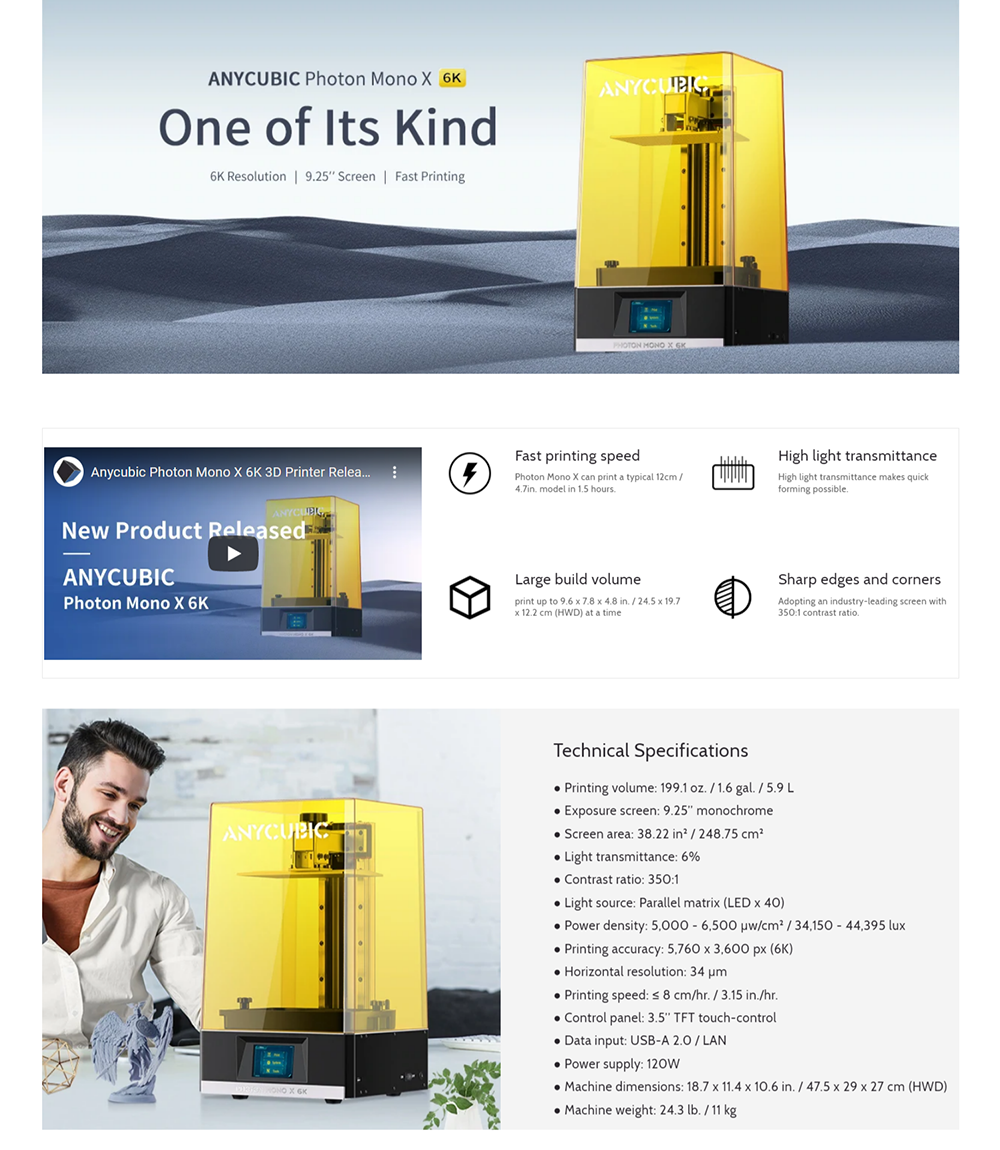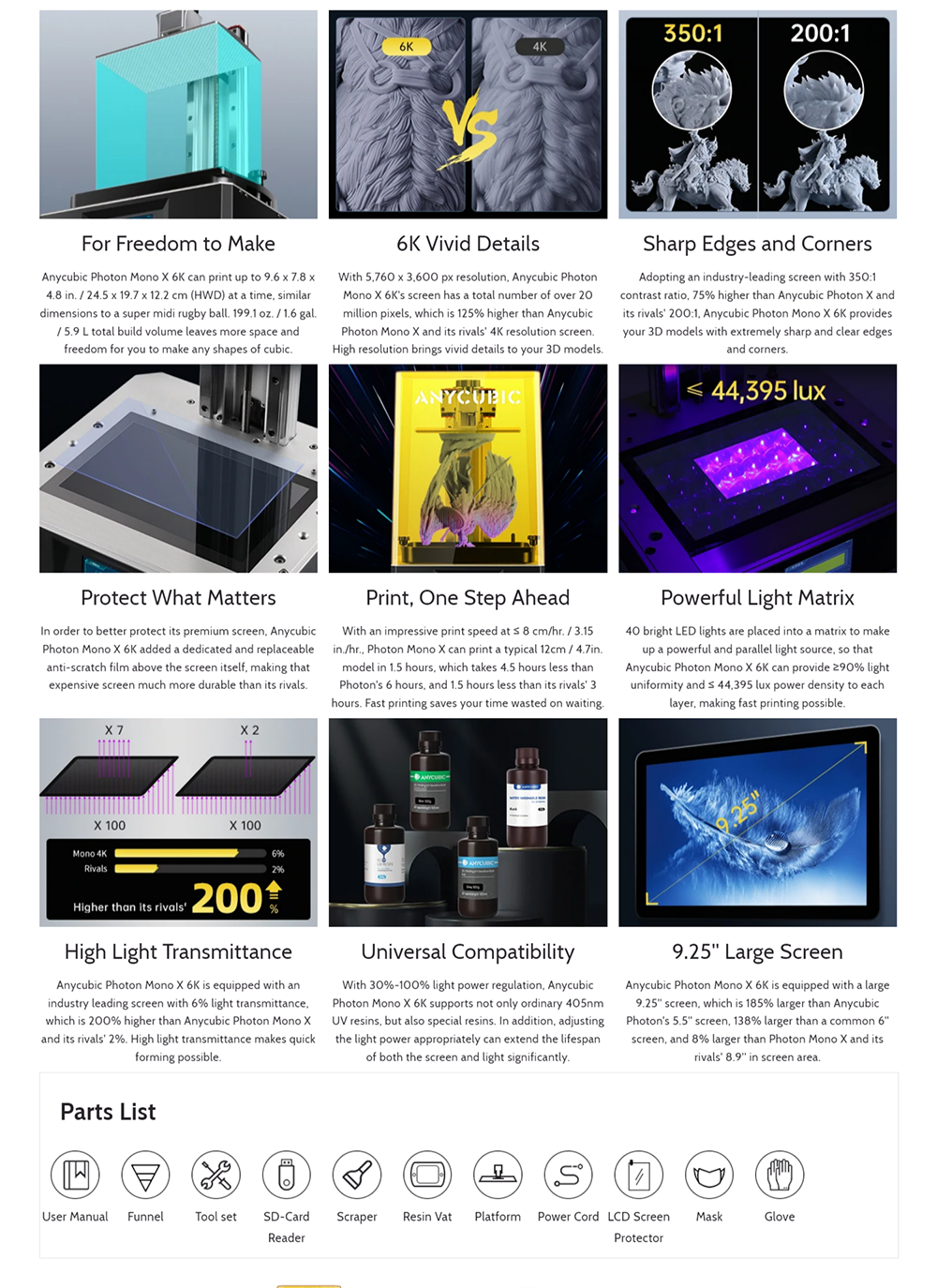 Sold by 3D Gadgets Malaysia
No customer reviews for the moment.
Customers who bought this product also bought: