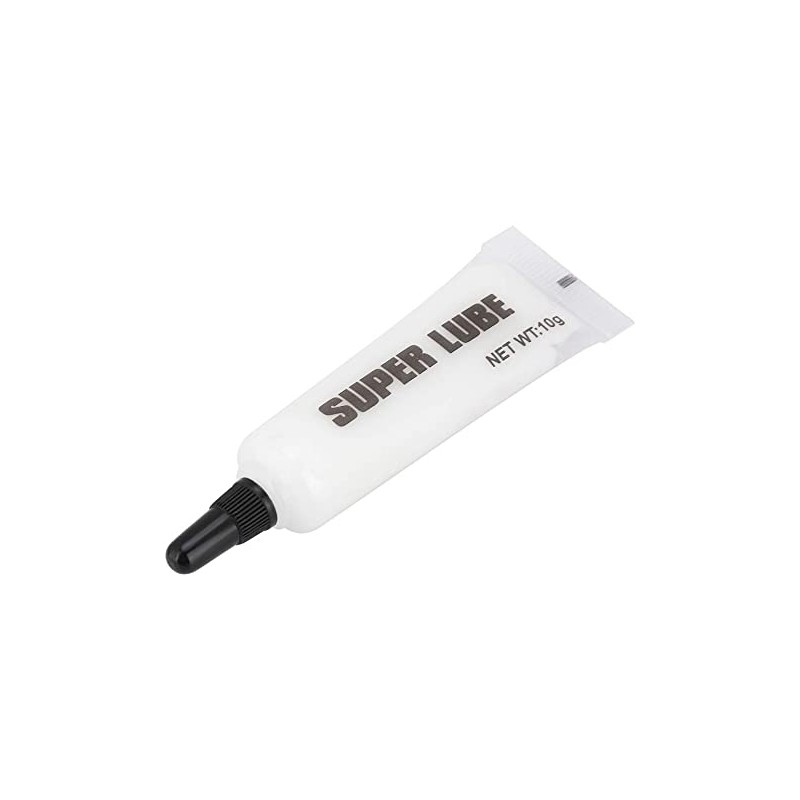  
3D Printer Maintenance Grease 10g
Sold: 184
Ship On Next Business Day
We Accept:

Features:
Lubrication for 3D Printer mechanical parts such as trapezoidal screw, linear slide and linear bearing to ensure smooth motions and improve prints quality.
Specifications
Capacity: 10g
Usage Instructions:
1. Apply only a thin coat of this maintenance grease evenly on trapezoidal screw/ linear slide/ linear bearing.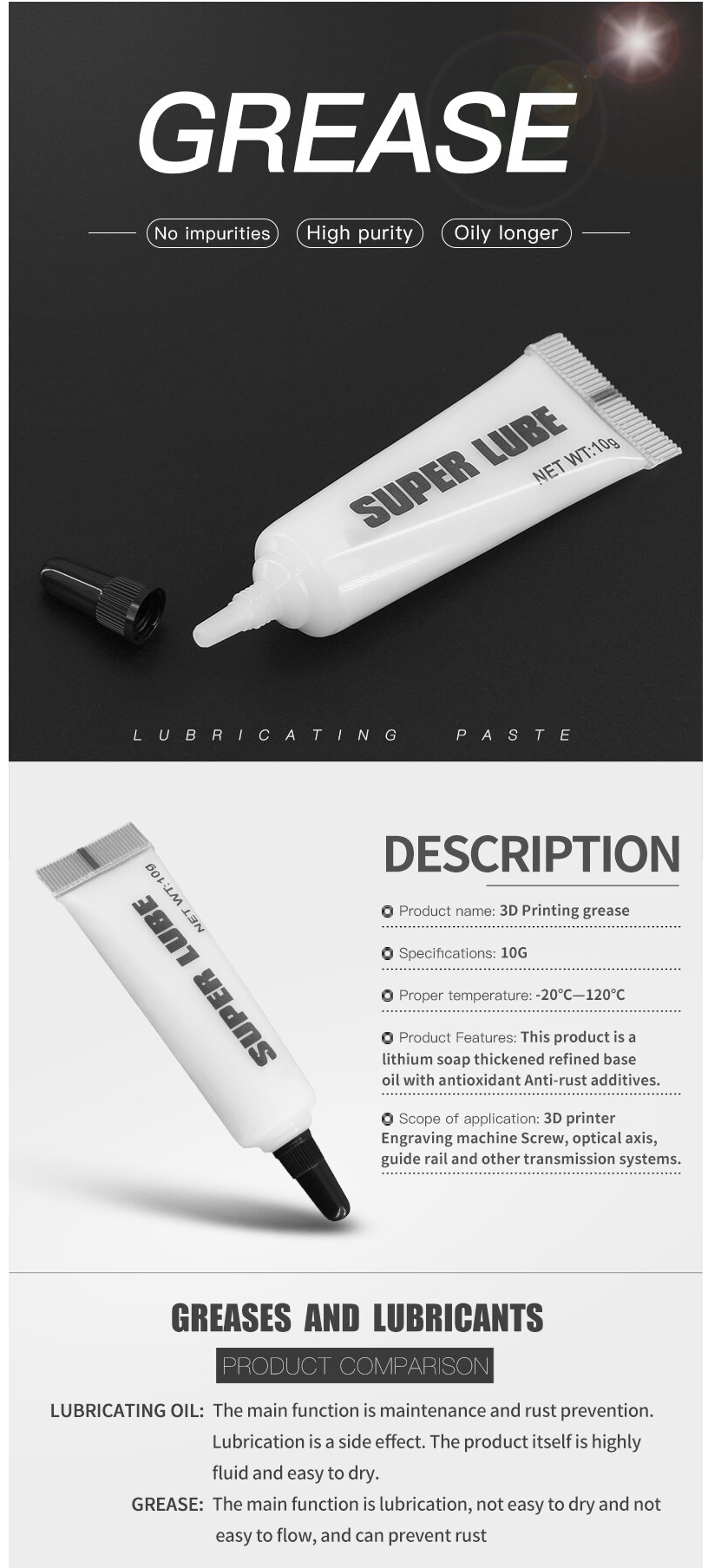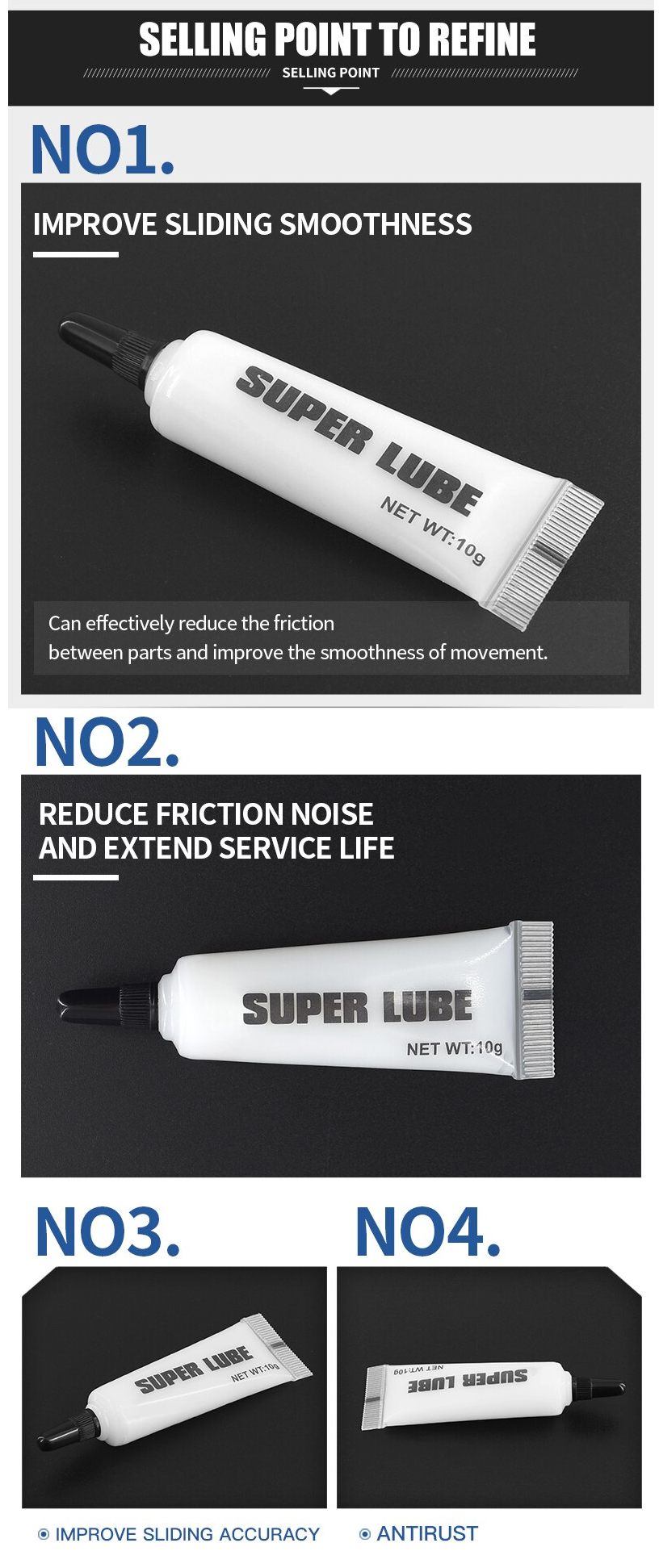 Package Includes 
1 x 3D Printer Maintenance Grease 10g
Sold by 3D Gadgets Malaysia
No customer reviews for the moment.
Customers who bought this product also bought: