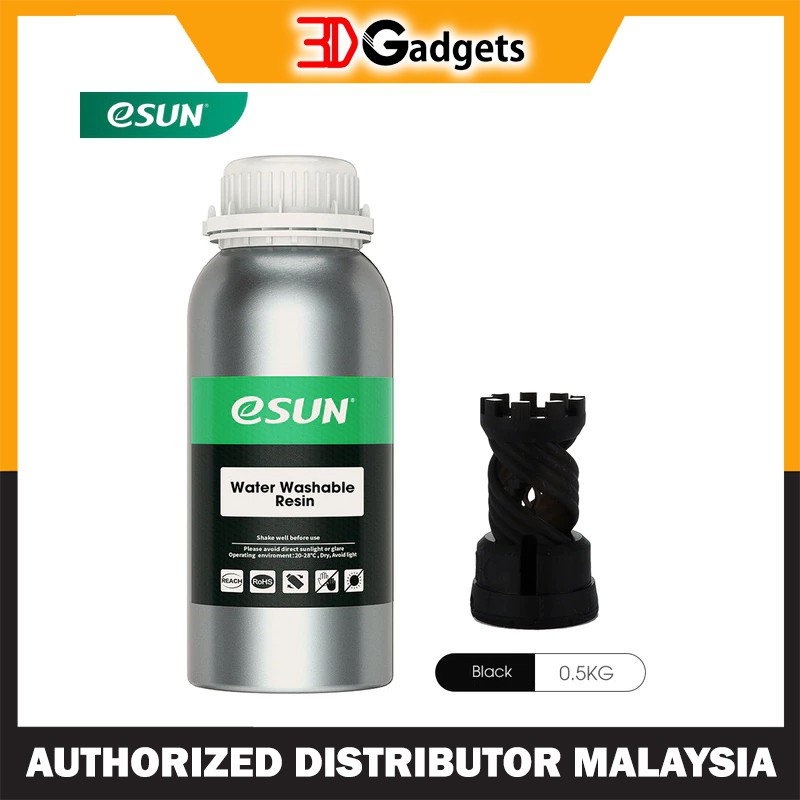  
eSUN Water Washable Photopolymer Resin Series 500g
Ship On Next Business Day
We Accept:

Note:
Although its water washable, please do not wash it directly into the basin/ drain. Water Washable Resin should not be washed for a long time. It is best to use a hair dryer to dry it in time after washing. Be careful not to place it in a humid and high temperature environment when storing it.
Features:
Low Viscosity. Good Liquidity.

Low Odor.

Easy to Clean, Can be Washed by Water.

Hardness 76D.

Fast Curing, Improve Printing Efficiency.

Wide Compatibility.

High Successful Print Rate.

Special Designed for LED Light Source.

High Precision & Low Shrinkage
eSUN Water Washable Resin contains acrylate monomers as to reduce volume shrinkage during the photocuring process , which ensures the high precision of the print model with smooth finish.


Excellent Fluidity & Great Stability
Rapid UV Resin ensures the strength of molded parts and not excessive shrinkage, but also improve print speed, shorten the curing time and enhance the printing efficiency of LCD machines.


Professional LCD Molding Resin
With high quality pigments and photo-initiators, the models printed have a pure and stunning color. Compatible for most LCD 3D printers for fast prototyping like toys, art and craft, home tools and more


Specifications
Net Weight: 500g.
Thickened aluminum bottle completely protected from light.
Leak-proof bottle fully wrapped with a plastic bubble bag.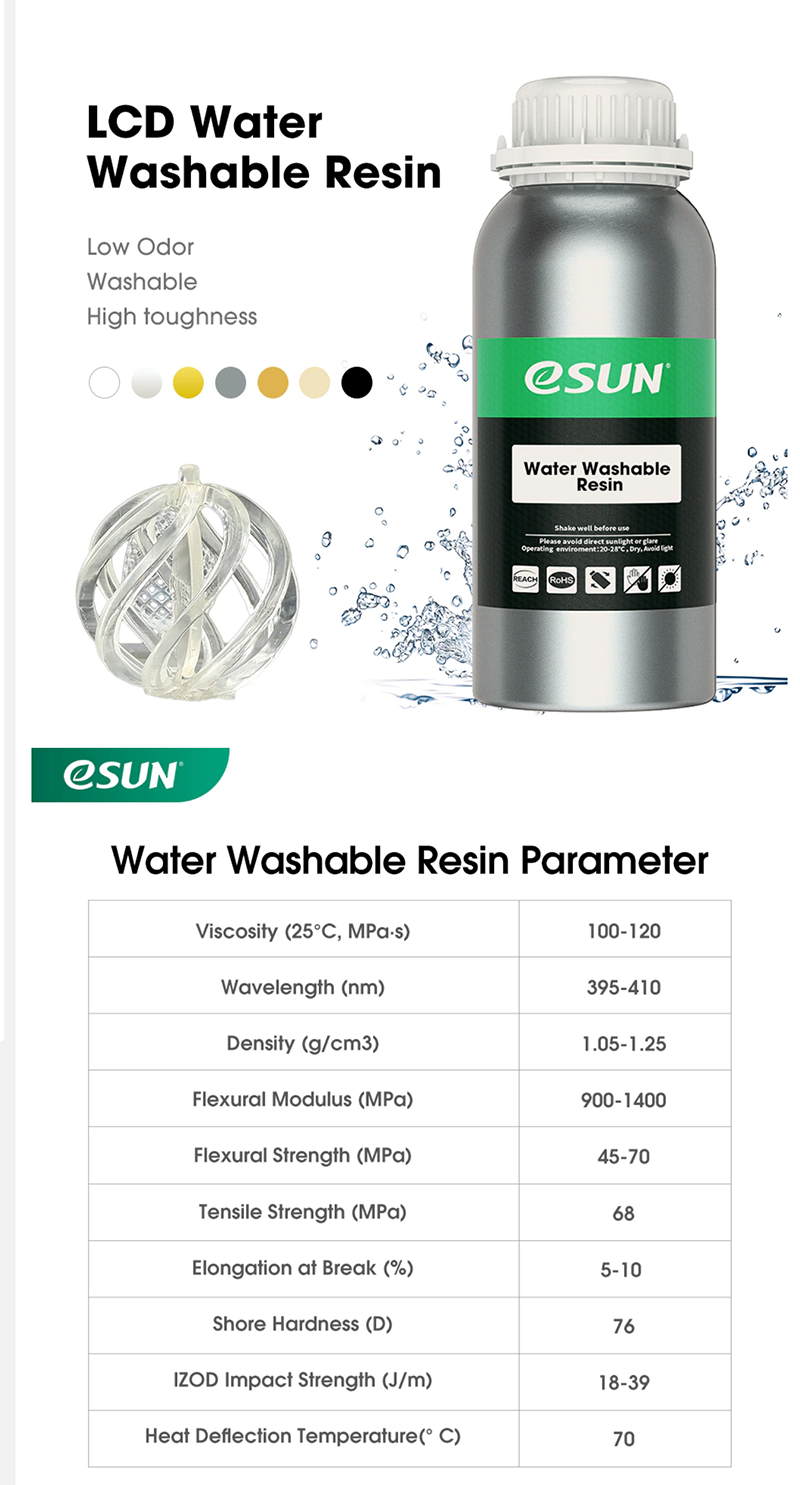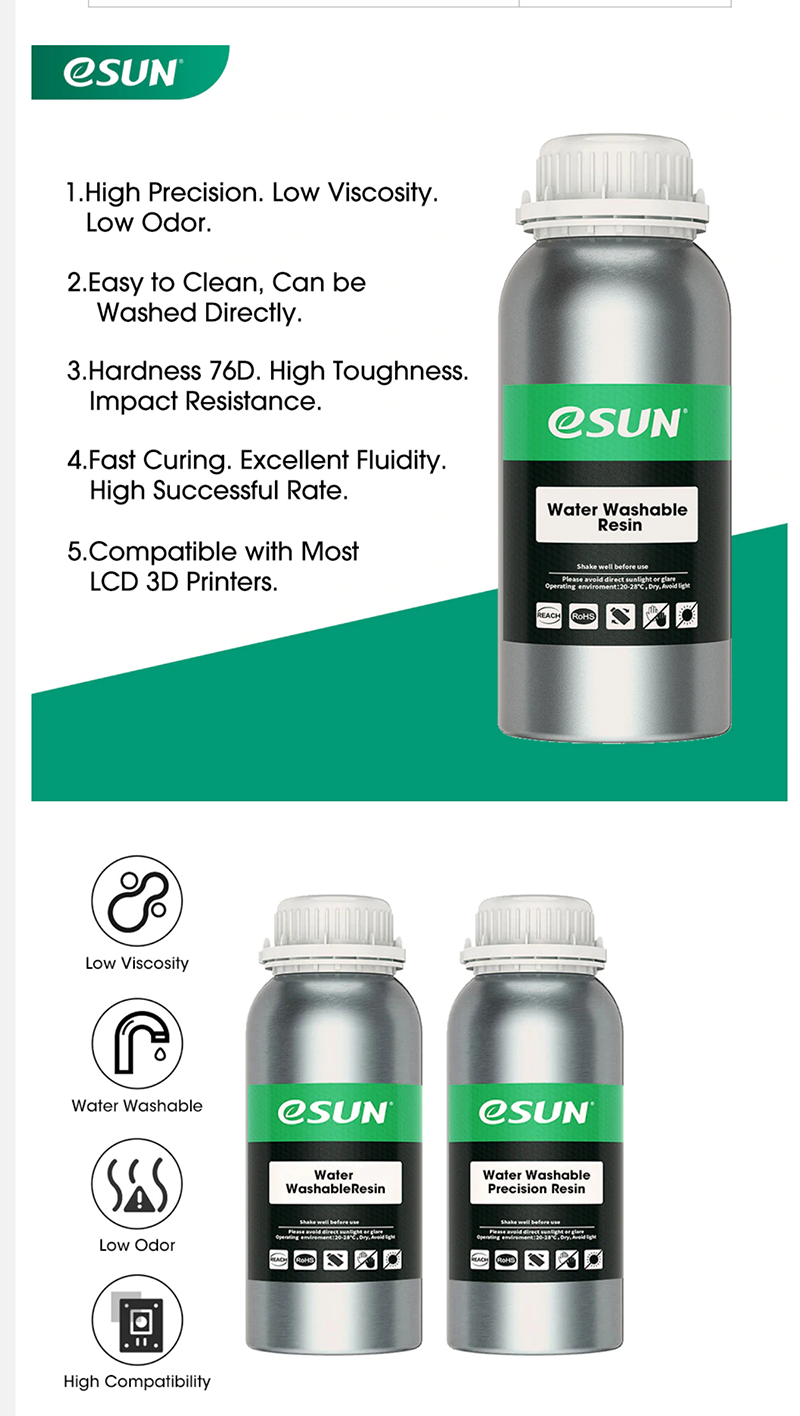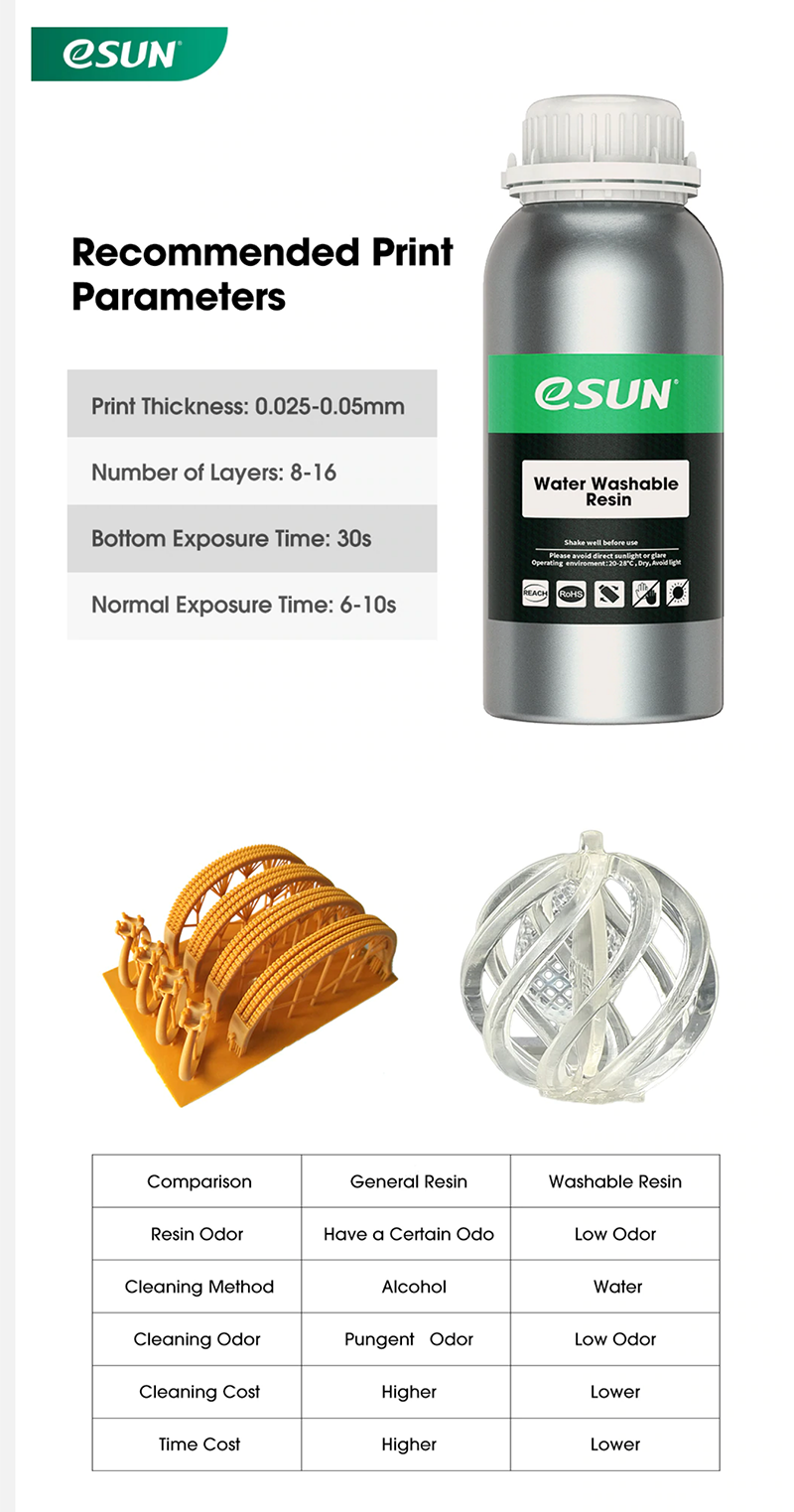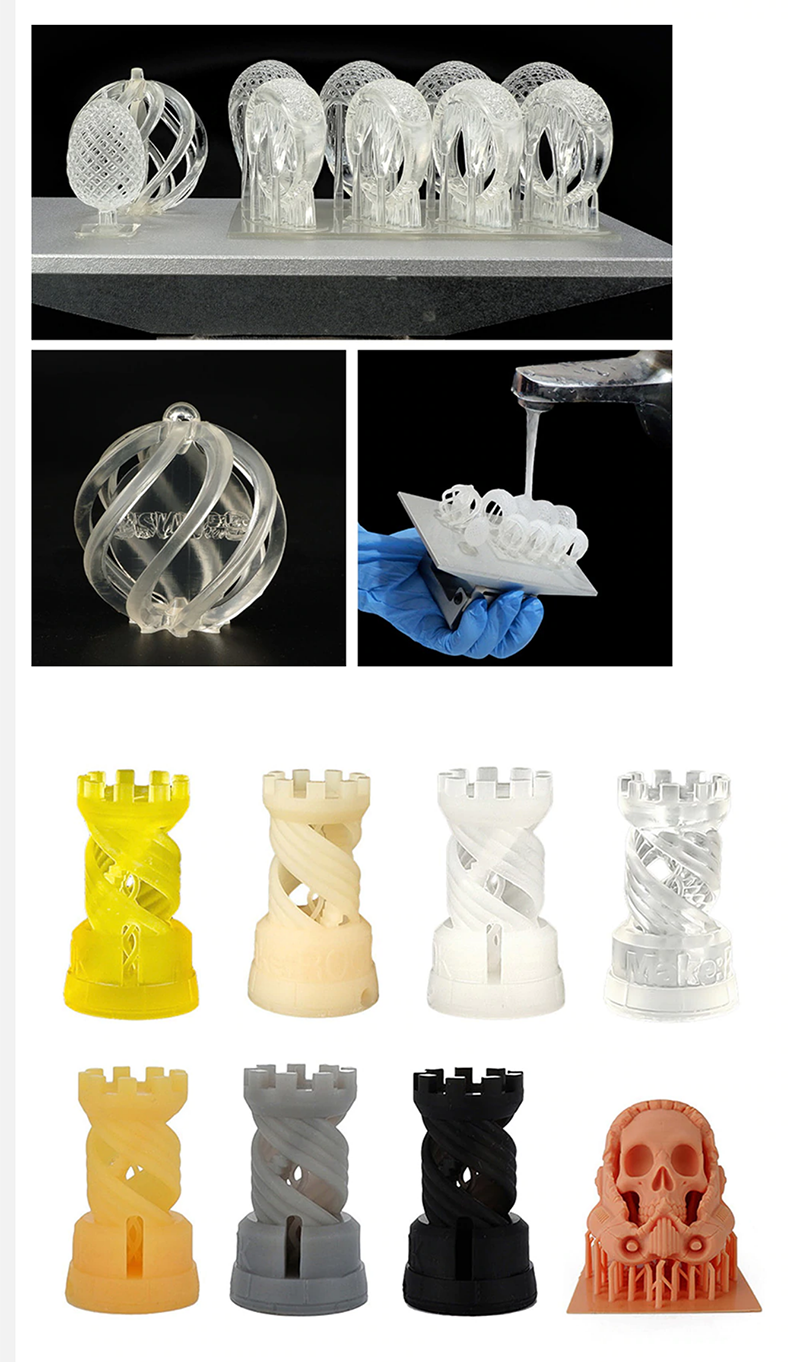 Package Includes
1 x eSUN Water Washable Photopolymer Resin Series 500g
No customer reviews for the moment.
Customers who bought this product also bought: