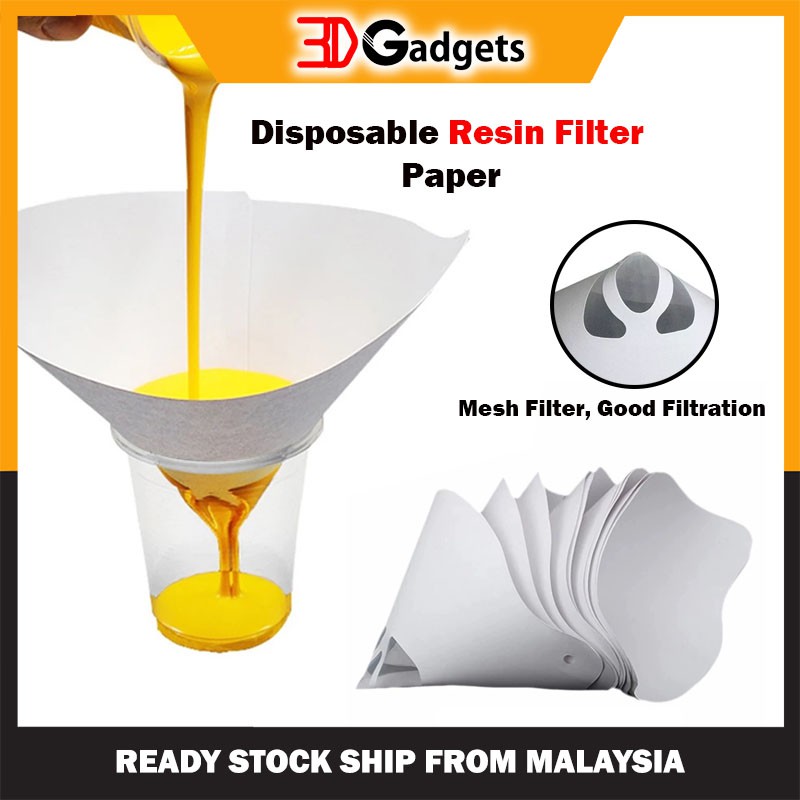  
Disposable Thickened Resin Filter Paper for Resin 3D Printer
Sold: 20
Ship On Next Business Day
Disposable Thickened Resin Filter Paper for Resin 3D Printer
We Accept:

Disposable Resin Filter Funnel 100 Micron for Resin 3D Printer
After 3D Printing an object with resin, there will be partially cured/ hardened resin in the resin tray and thus, it is important to filter out those first before pouring back the uncured resin back to the bottle.
Features
Easily used for pouring uncured resin back into bottle, easy to handle.
Designed to be collapsible or folding, easy to use and store.
Cone shaped with 150 micron fine Nylon Mesh filter Tips.
Specifications:
Mesh Size & Material: 100 Mesh, 150 Micron fine Nylon Mesh filter Tips
Package Includes:
1 x Disposable Thickened Resin Filter Paper
No customer reviews for the moment.
Customers who bought this product also bought: