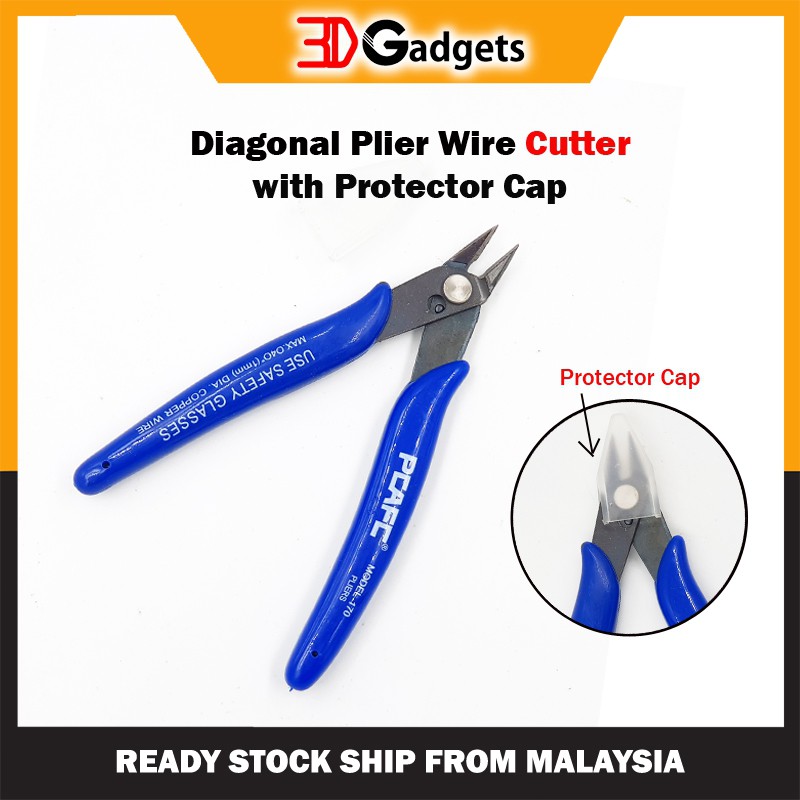  
Diagonal Plier Wire Cutter
Sold: 136
Ship On Next Business Day
We Accept:

In 3D Printing, aside from its generic usage as a wire cutter, it can be used to cut/trim the end of filament before feeding into the extruder. It can be used to trim 3D Printed object after printing and to remove the support materials.
Compact, light and handy
Handy and comfortable handle design. Lightweight spring design makes it easy to use.
Flat tip knife edge design makes it easier to cut neatly. Able to cut as thin as 0.1MM wire.
Made of special high-speed tool steelwith high hardness. It can easily cut all kinds of soft metal wires below 1.6mm and iron wires under 0.8mm.
Especially suitable for cutting wires, electronic feet, trimming plastic products, cutting small metal wires, etc. Used for repairs in the electronics industry, jewelry processing, model making and more.
Package Includes:
1 x Diagonal Plier Wire Cutter
Sold by 3D Gadgets Malaysia
No customer reviews for the moment.
Customers who bought this product also bought: