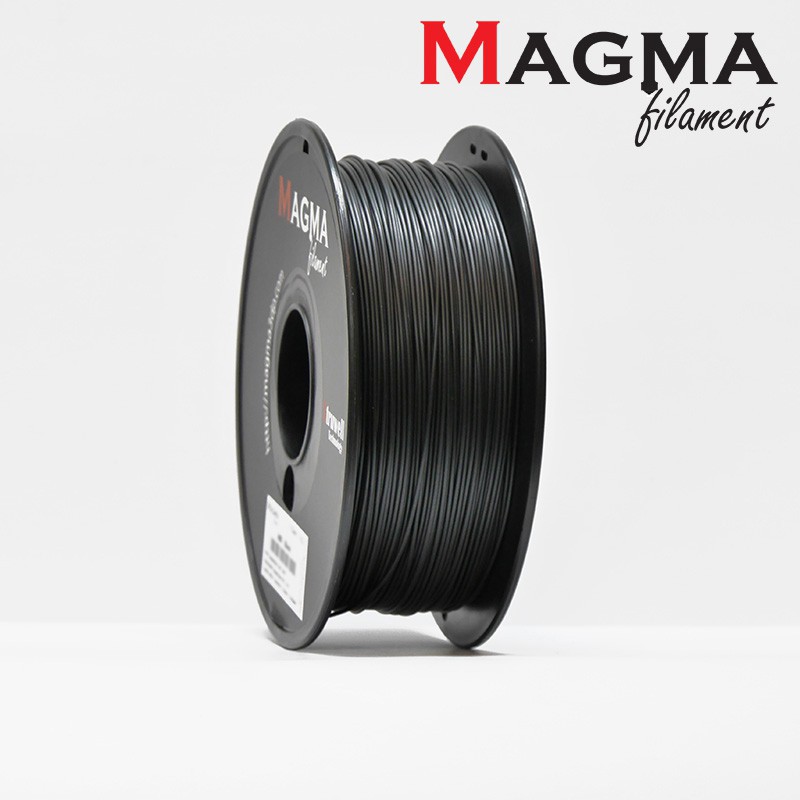  
Magma Exotic NYLON Series Filament 1.75mm
We Accept:

Magma NYLON Filament
Nylon is a type of synthetic polymer called Polyamides. It is a popular material used in many industrial applications to produce mechanical parts including machine gears, screws and etc, as it is a heat-resistant composite materials.
Magma NYLON Filament has the mechanical properties of high durability, high impact resistance, high tensile strength and low friction. NYLON is much less brittle than ABS and PLA. Also, you can apply color to nylon printed objects using fabric color dye.
Magma NYLON Filament is very versatile as it can be used to 3D Print machine parts, tools, consumer products and etc.
Packaging
All Magma Filament rolls are vacuum- packed with silica gel desiccant.
Storage
NYLON has very high water absorption. Please make sure to store filaments in an airtight storage container or airtight zip lock bag. It is also encouraged to use desiccant to keep the material free from humidity.
Sold By 3D Gadgets Malaysia.
No customer reviews for the moment.
Customers who bought this product also bought: