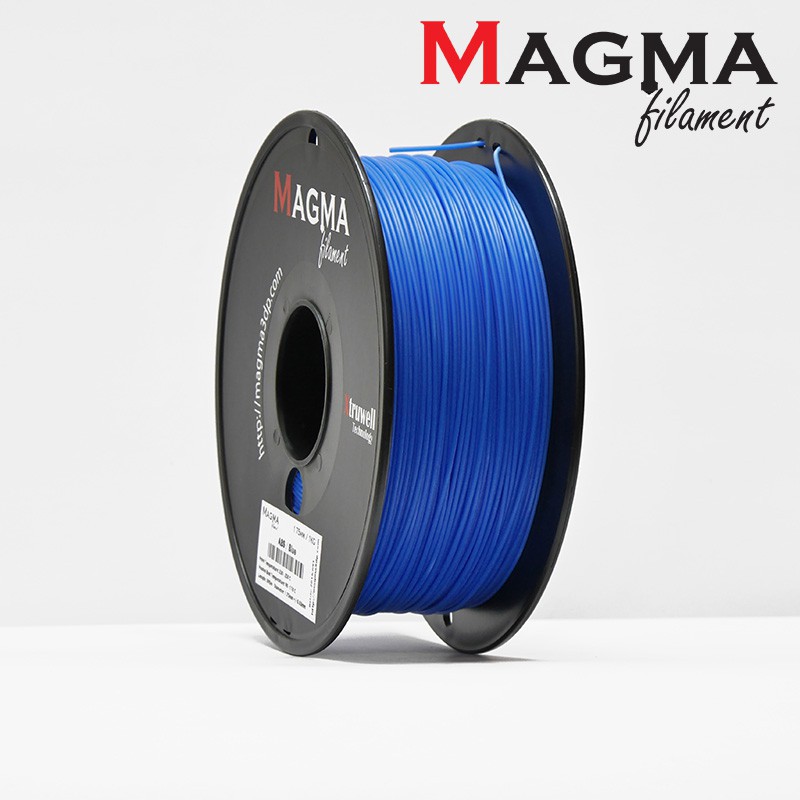  
Magma ABS Filament 1.75mm - Solid Color
We Accept:

Magma ABS Filament
ABS (Acrylonitrile-Butadiene Styrene) is a type of thermoplastic commonly used in 3D Printing. It is also widely used in different industries such as electronics, automobiles, environmental protection equipment and etc. ABS is well known for its performance in terms of toughness, impact- resistant, chemical and heat resistance.
ABS requires a heated bed when printing and also, need to ensure that the heated bed is properly level, clean and oil free.
We recommend that ABS filaments should be used in a well- ventilated area. You can apply acetone on your final ABS product to achieve glossy appearance.
Material
ABS, Imported Material
Packaging
All Magma Filament rolls are vacuum- packed with silica gel desiccant.
Storage
Store filaments in an airtight storage container or airtight zip lock bag. It is also encouraged to use desiccant to keep the material free from humidity.
Sold by 3D Gadgets Malaysia
No customer reviews for the moment.
Customers who bought this product also bought: