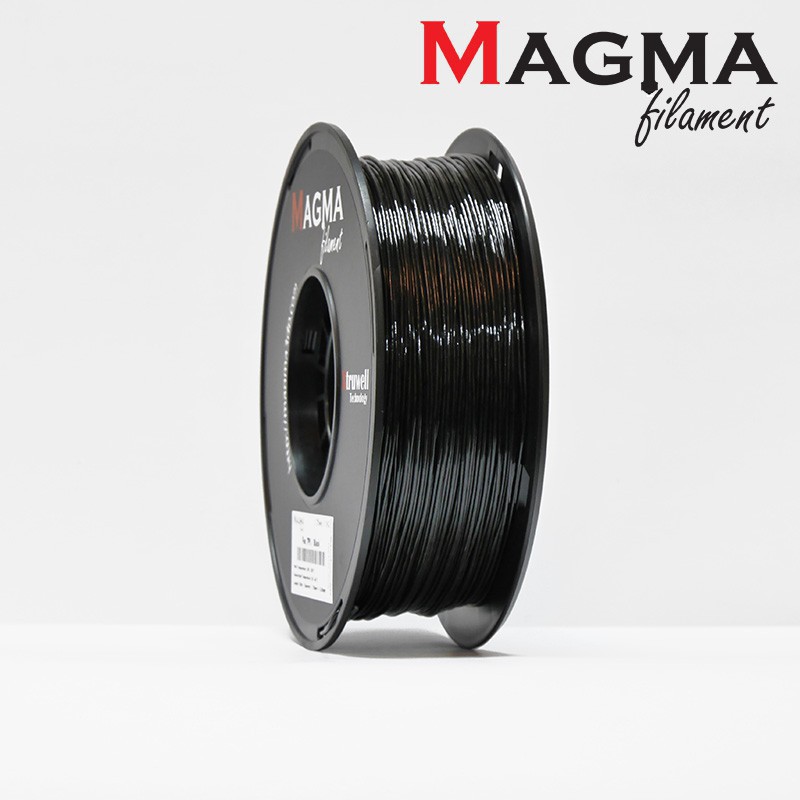  
Magma Flex TPU Filament 1.75mm 0.8 KG - Solid color
We Accept:

Magma Flex TPU Filament
TPU (ThermoPlastic Polyurethane) is a type of thermoplastic flexible rubber material with great elasticity. TPU is widely used in sporting goods, medical devices, automotive tool panels, footwear and etc. It is also a popular material used for mobile phone cases.
The core benefits of TPU are high elasticity, high shear strength and resistance to abrasion, oil and grease. TPU is a versatile material that bridges the gap between rubber and plastics. Heated bed is required for TPU.
Material
TPU
Packaging
All Magma Filament rolls are vacuum- packed with silica gel desiccant.
Storage
Store filaments in an airtight storage container or airtight zip lock bag. It is also encouraged to use desiccant to keep the material free from humidity.
Sold By 3D Gadgets Malaysia 
Data sheet
Diameter

1.75mm +/- 0.03mm

Length

275m

Heated Bed Temperature

50- 60°C

Printing Temperature

200- 230°C

Net Weight

0.8 KG

Material

TPU

Shore Hardness

95A
No customer reviews for the moment.
Customers who bought this product also bought: