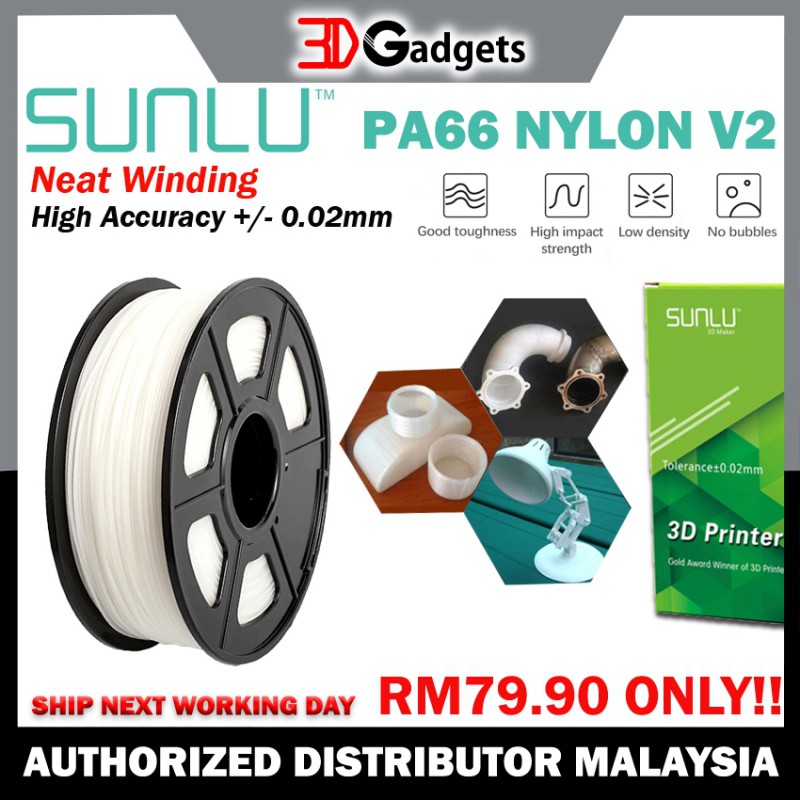  
Sunlu PA66/ Nylon V2 Filament 1.75mm 1KG
Good abrasion resistance, high toughness, high tensile strength, superior smoothness.



PA66 Higher Toughness and Higher Melting Point

Suitable for engineering parts, durable household items such as vase lampshade.

100% No bubbles
Neat winding - anti tangled 
Anti Clogging
Dimensional accuracy within +/- 0.02mm
We Accept:

Features
Good abrasion resistance, high toughness, high tensile strength, superior smoothness.
PA66 Higher Toughness and Higher Melting Point
Suitable for engineering parts, durable household items such as vase lampshade.
100% No bubbles
Neat winding - anti tangled 
Anti Clogging
Dimensional accuracy within +/- 0.02mm
Specifications
Filament Type: PA66/ Nylon V2
Diameter Format: 1.75mm
Print Temp.: 240-280℃
Tolerance: ±0.02mm
Print Speed: 50-100mm/s
Platform Temp: 80-120℃
N.W.: 1kg
Tensile Strength: 5-7kgf
Melt Flow Rate: 3-4g/10min(230℃,2.16kg)
Suitable For Most Of 1.75MM FDM Printer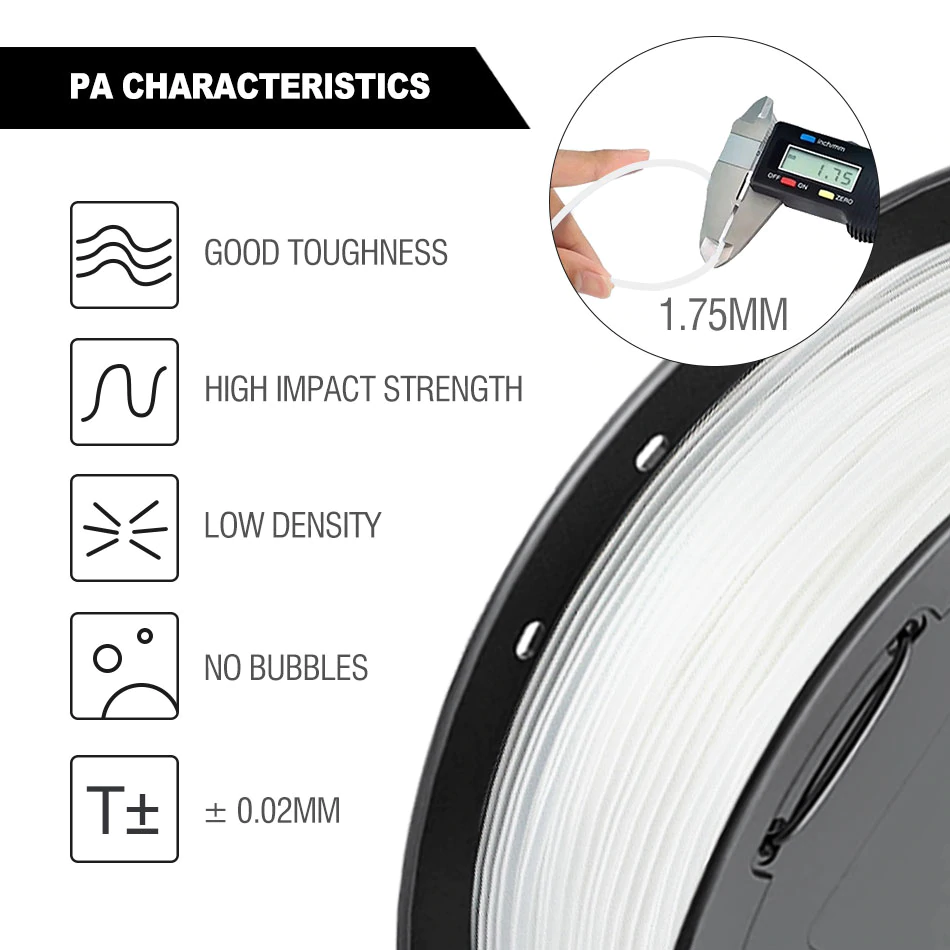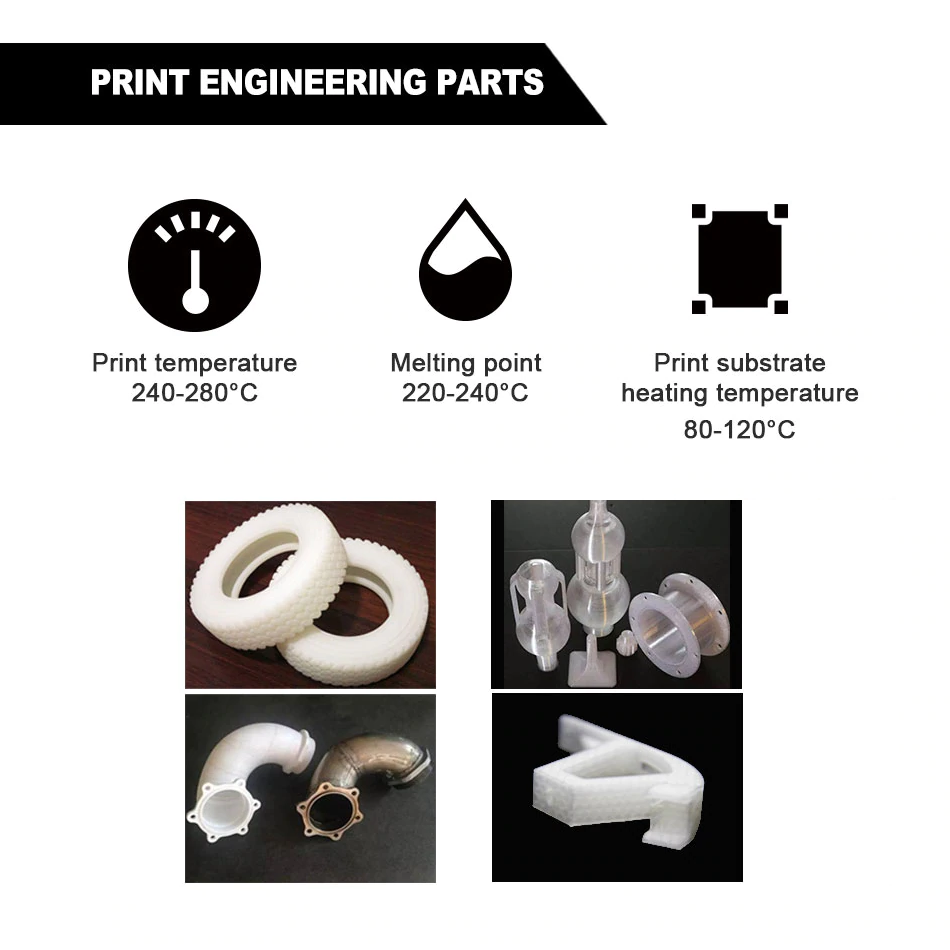 Package Include:
1 x Sunlu PA Nylon V2 Filament 1.75mm 1KG
No customer reviews for the moment.
Customers who bought this product also bought: