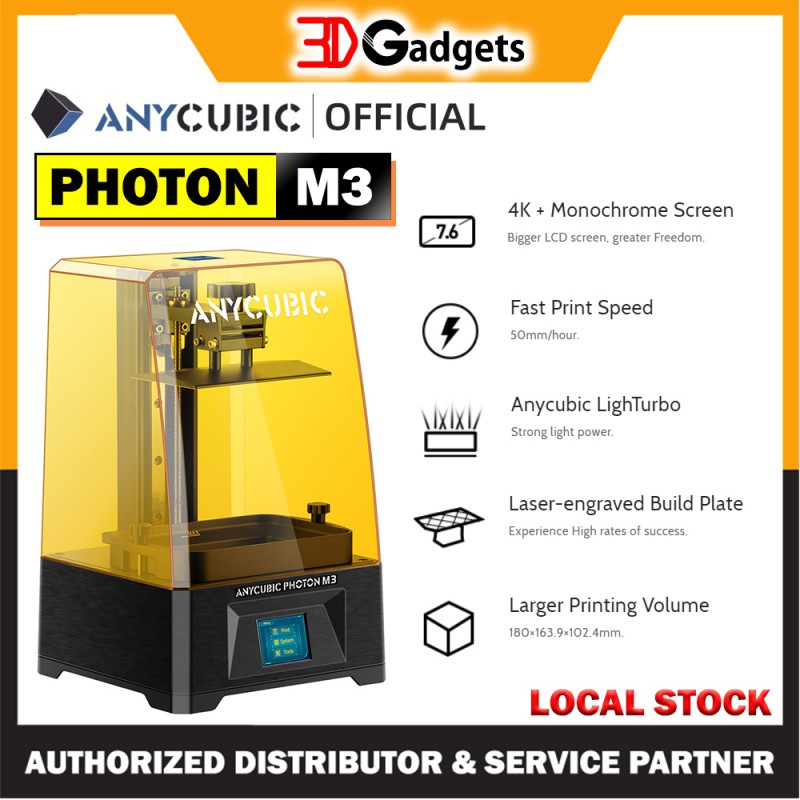  
ANYCUBIC Photon M3 4K+ MSLA 3D Printer
Ship On Next Business Day
The Anycubic Photon M3 is an entry-level MSLA 3D Printer machine with excellent quality and a build volume that's roomy enough for most makers.
We Accept:

Anycubic, the leader in MSLA 3d printer has launched a new version of Anycubic Photon M3 3d printer with a 4K resolution (Monochrome), with an outstanding print speed of 50mm/hour. It compliments a decent print volume of 180x163.9x102.4mm and a laser-engraved build plate, it also has a 2.8-inch resistance touch screen for easy access of the menu items, this MSLA 3d printer is easy to handle and weighs light. This MSLA 3d printer is capable to print 3rd party resin of any type, The anti-scratch protective film greatly extends the lifespan of the LCD screen. More convenient and intuitive to operate this 3d printer and make the parameter adjustment.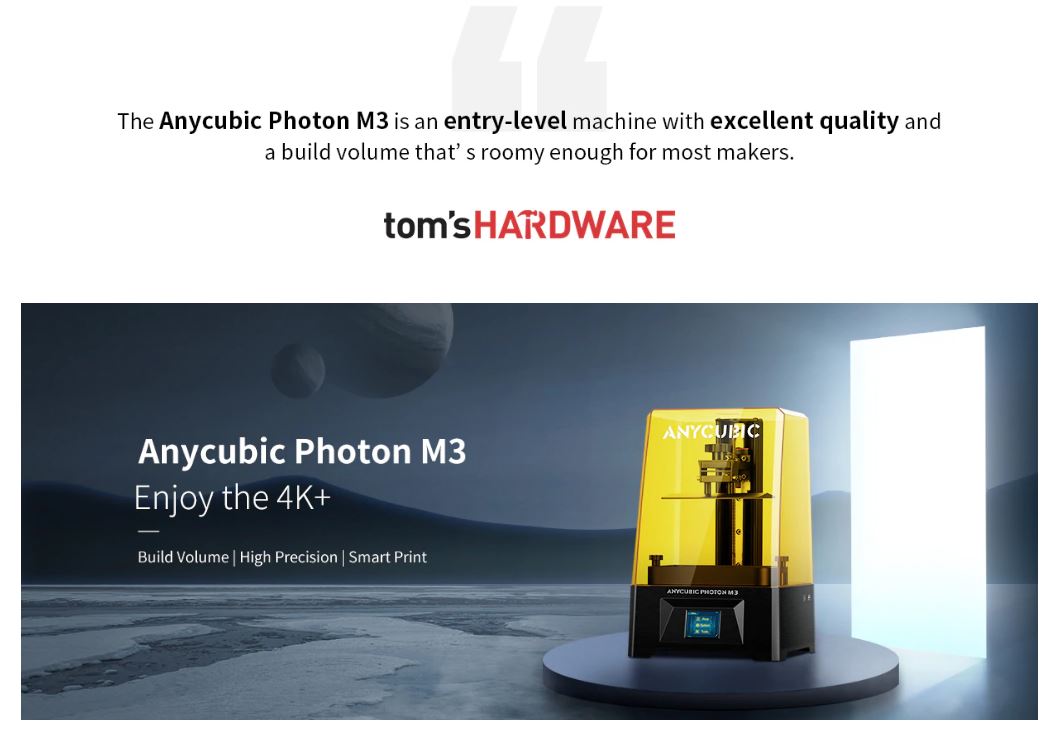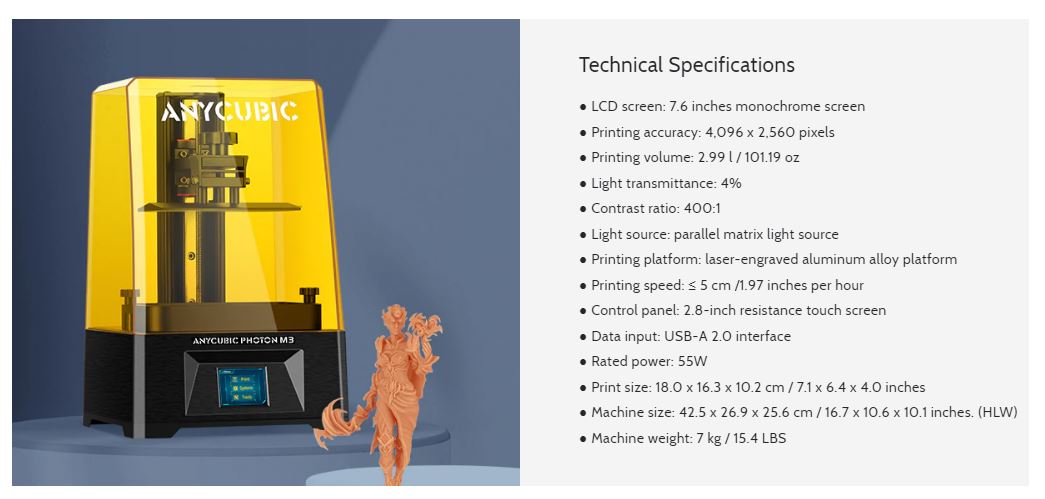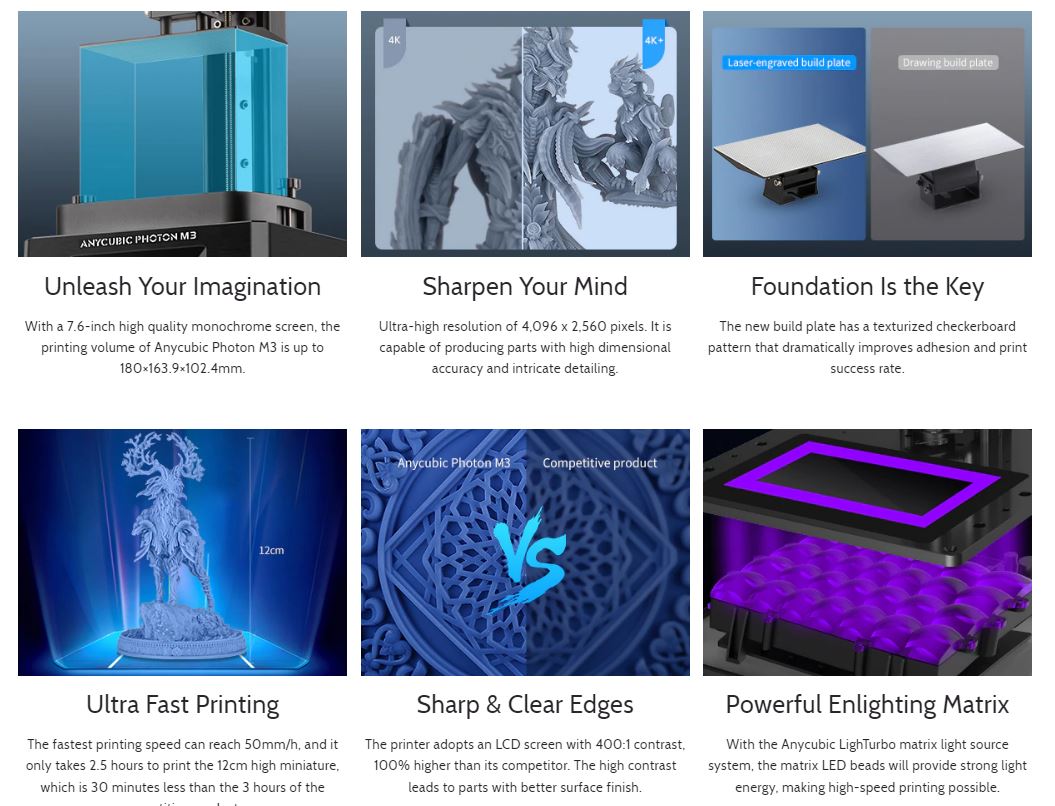 Sold by 3D Gadgets Malaysia
No customer reviews for the moment.
Customers who bought this product also bought: