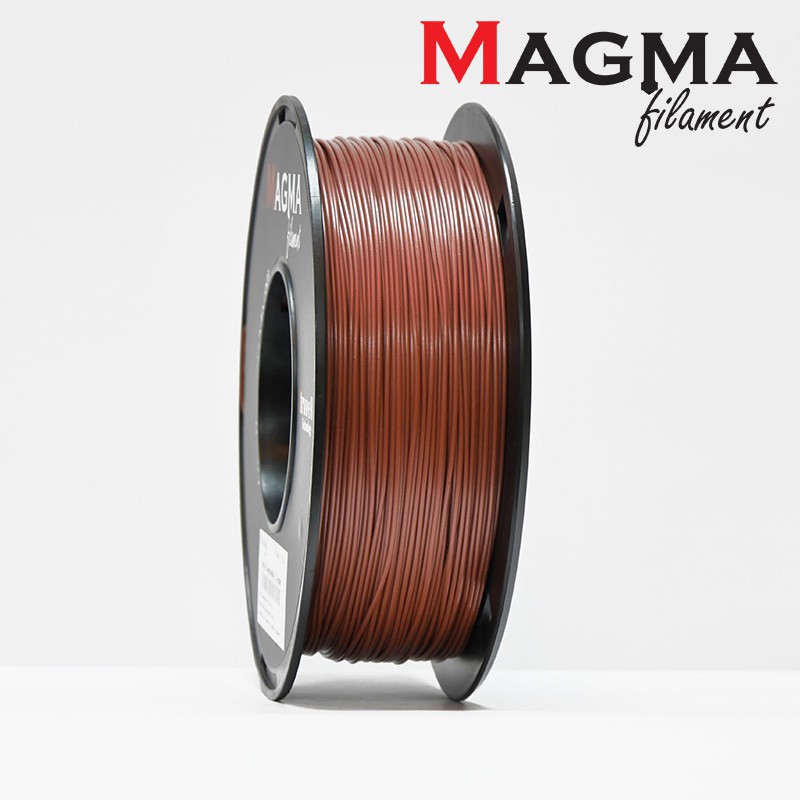  
Magma Metal Composite Series 1.75mm Filament 0.50 kg
We Accept:

Magma PLA Metal Aluminium/Copper/Brass Composite Filament
Magma Metal Composite Aluminium PLA Filament is made of PLA and 15% real metal powder. PLA derived from renewable plant resources which makes it biodegradable and more ecologically friendly.
Magma Metal Composite Aluminium PLA Filament has all the mechanical properties of PLA in terms of toughness, durability, user- friendly and better aesthetic quality with an additional metallic appearance.
Magma Metal Composite Aluminium Filament is perfect for printing metallic appearance objects. It is odourless and less prune to warping hence, making it suitable to print bigger mold. Heated bed is optional.
PLA
PLA (PolyLactic Acid) is a type of biodegradable thermoplastic derived from renewable plant resources. Hence, PLA 3D Printer Filament is more environmental friendly. PLA plastic is widely used in medical implants, food containers and food packaging.
The advancement in new technology has made PLA filaments to be used in 3D printing perfectly. 
Material
PLA, Food Grade Material and comply to FDA standard with 15% Aluminium Powder.
Packaging
All Magma Filament rolls are vacuum- packed with silica gel desiccant.
Storage
Store filaments in an airtight storage container or airtight zip lock bag. It is also encouraged to use desiccant to keep the material free from humidity.
Sold By 3D Gadgets Malaysia
No customer reviews for the moment.
Customers who bought this product also bought: