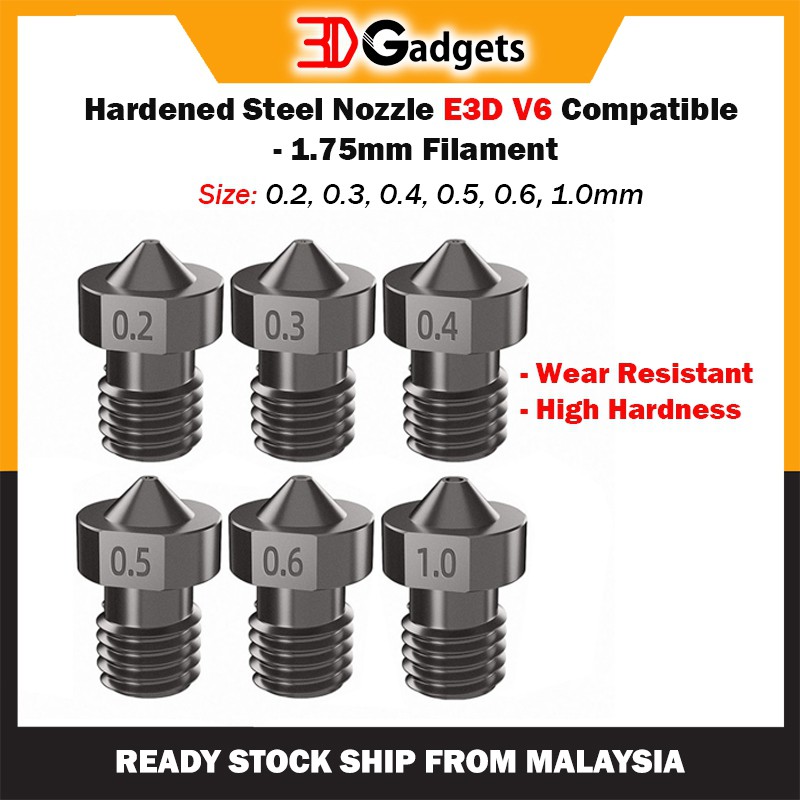  
E3D V6 Compatible Hardened Steel Nozzle - 1.75mm Filament
Sold: 104
Ship On Next Business Day
We Accept:

Features:
1. Overall hardness 50 degrees (surface hardness is 55-60 degrees)
2. Tight joints and flat contact surface to solve the leakage problem of consumables
3. Cut chamfering, reduce resistance, reduce cold cutting Angle resistance, and discharge more smoothly
4. Overall hardening treatment, high temperature resistance, corrosion resistance, smooth wire delivery
5. The appearance engrave the word clearly, lets you have the good discrimination, the detail place sees the quality
Package Include:
1x E3D V6 Extra Nozzle Hardened Steel - 1.75mm Filament
Sold By 3D Gadgets Malaysia
No customer reviews for the moment.
Customers who bought this product also bought: