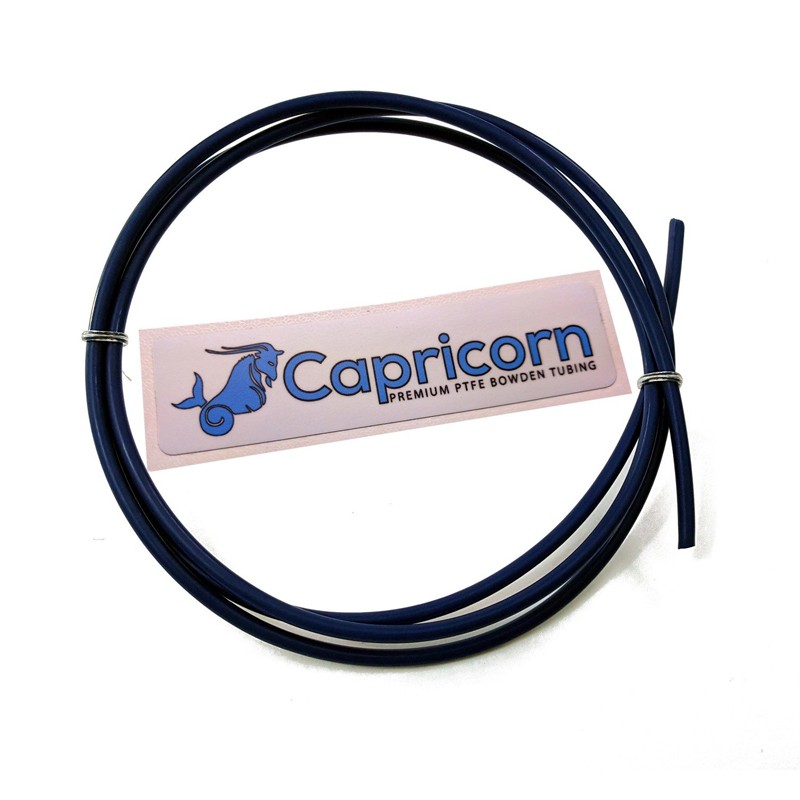  
Capricorn Premium XS PTFE Tube - 1.1meter
Sold: 638
Ship On Next Business Day
We Accept:

Capricorn tubing is made from the finest pure virgin PTFE. It has good flexibility, abrasion resistance, chemical resistance and higher temperature resistance.
Product from USA.
XS Series
Capricorn's XS Series of Professional Grade Bowden Tubing is made from the highest quality PTFE. The secret blend of high lubricity additives turns it a deep blue color. 
Capricorn's XS (eXtra Slippery) formula was developed in 2016 where this formula combined high lubricity additives with smaller inner diameter of 1.9mm.
Features
High Temperature Resistance.
The XS series tubing is made with the highest quality ptfe. It is able to withstand even higher temperature which is up to 300°C as compared to other ptfe tube in the market.

High Lubricity Additives property make their XS Series tubing the lowest friction Bowden tubing on the market. Less friction means higher responsiveness, higher accuracy prints and smoother feeding. 

1.9mm Inner Diameter. It is designed for 1.75mm filament as smaller inner diameter gives greater feeding accuracy. Besides, this also makes it easy to print flexible filaments even on the longest Bowden systems. 
Safe Printing Temperatures
This chart is applicable to condition where the PTFE is INSIDE the hot end withstanding the full heat.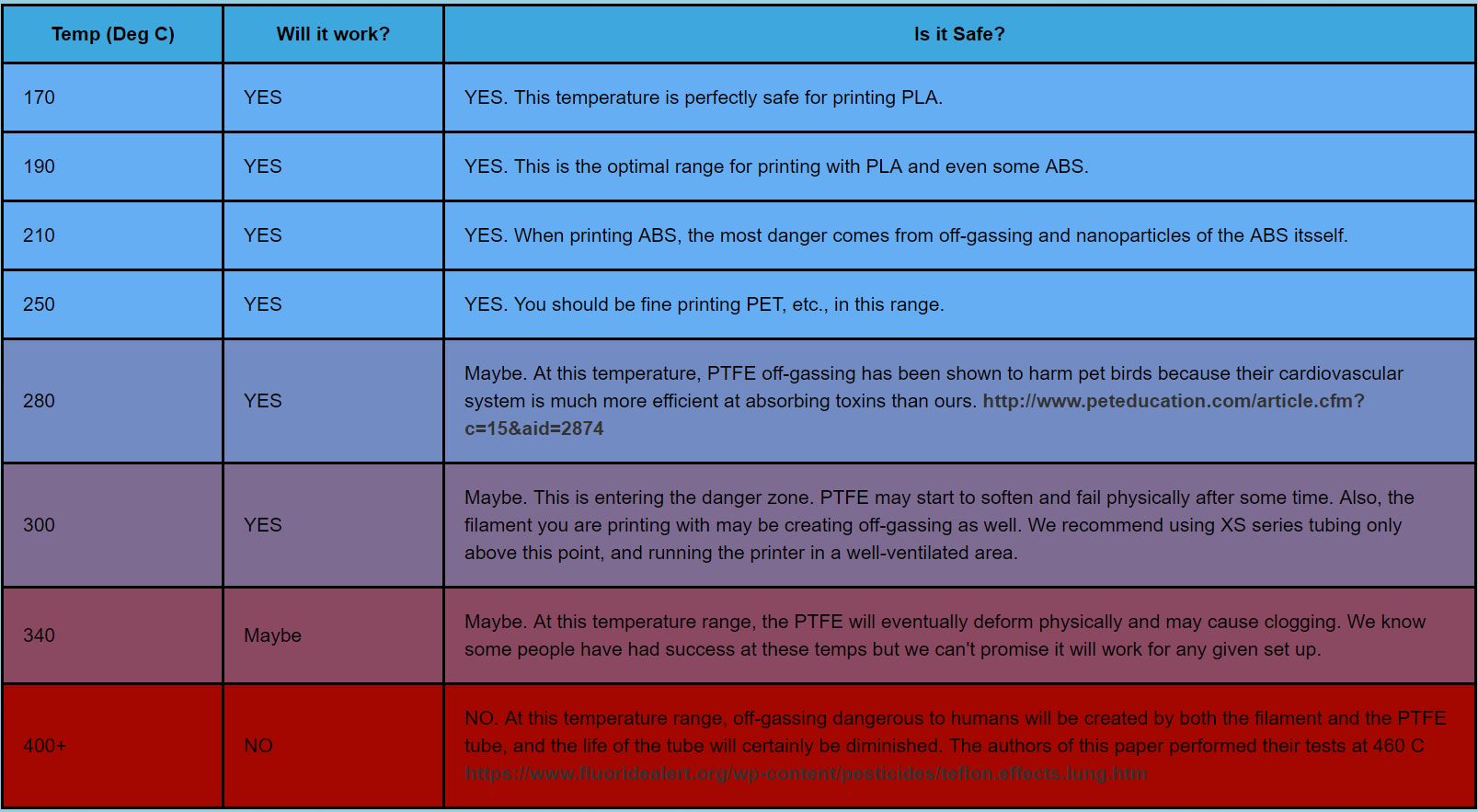 Specifications

Addictives: Blue Color and Secret High Lubricity Additive Mixture
Best For Chunky Filaments: YES
Best For Flexible Filaments: YES
Can See Through: NO
Pulling Friction: 0.8
Color: Dark Blue
Density (kg/m3): 2300 +/-100
Hardness: 60-65
Inner Diameter (mm): 1.90 +/- 0.05
Linear Thermal Expansion at 250 °C: 2.2-3.3%
Material:Highest Quality Pure Virgin PTFE
Melting Point (°C): up to 340
Outer Diameter: 3.95 +/- 0.05
Roundness (ϵ): < 0.1
Stiffness: Medium High
Thermal Conductivity (W/m-k): 0.25
Wear Rate (gm/s): 0.01
Young's Modulus (GPa): 0.53
Package Includes
1 x Capricorn Premium XS PTFE Tube 1.1meter
No customer reviews for the moment.
Customers who bought this product also bought: