LATEST VERSION: BLTOUCH-SMART v3.1 

Push-pin(

Engineering plastic

)
To protect the device, it can bend much easier than aluminum pins.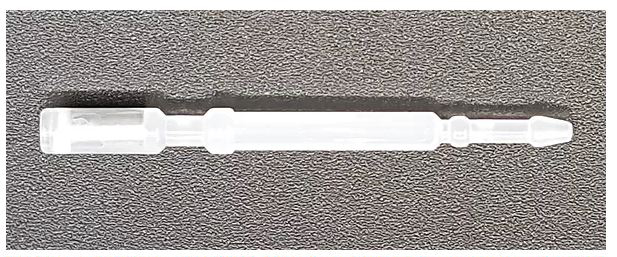 BLTouch is an auto leveling sensor for 3D Printers based on open-source. It could work with any kinds of bed materials, such as glasses, woods, metals, and so on. BLTouch is noiseless on the standby phase. Moreover, BLTouch makes even a small click sound instead of the Servo Motors' irritating loud noise while the push pin is moving. You can see that in the video. Compared to most of the Servo Motors, BLTouch is free from frequent breakdown. BLTouch consists of Atmel ATtiny13A, solenoid, and a push pin. BLTouch uses the same servo signal which used in previous servo line.
High-precision Type Sensor : Using Hall Effect
➡ Not optical, either proximity(inductive or capacitive) one.
Technology
BLTouch consists of Atmel ATtiny13A or ATtiny2313A(V2.2 and later), solenoid, and a push pin.
​
Innovative Solenoid : Ultra Power Saving
On idle state, while the push-pin is whether pulled out or retracted, there are no any electric current flowing on solenoid. Standby electric current in the whole device is below average of 15mA on working state,
but while the pin is moving, in a sudden about 100ms, under 300mA flows in the device.
Low power consumption even drops joule heating, and it prevents heat problem.
​
Hall Sensor : Free Bed Selection
BLTouch does not uses either optical, nor proximity(inductive/capacitive) sensor.
BLTouch is controlled by hall effect, providing high precision. Thus the bed material can be freely selected.
​
Optimized structure : Larger Build Size
BLTouch is a small, and technology-intensive device. Build size can be set larger than other existing auto bed
leveling sensor.
​
Easy to Use 
BLTouch uses existing RC Servo motor signal intactly, so just plug BLTouch on the same pins after removing servo motor.
​
Control by G-code



Package Includes:
1 X 2Pin Straight Pin
2 X Screw
2 X Nut
2 X Dupont Housing Shell 3Pin
2 X Dupont Housing Shell 2Pin
5X Dupont Male Terminal