MAGBOT Mega X - 3D Printer
MAGBOT Mega X is a new 24V system desktop 3D printer with full enclosure and full metal box-type design with a huge build volume of 300 x 300 x 400mm print size which is able to perform sustainably and efficiently.
MAGBOT Mega X has integrated many exciting features such as resume printing after a power failure, filament breakage detection and change filament function. Besides, it is also eco-friendly as it will automatically power off after each printing which also great for safety protections.
The printing accuracy is up to 0.05mm with high printing speed up to 180mm/s. MAGBOT Mega X supports a wide range of filaments including ABS, PLA, FLEX TPU, WOOD, NYLON and many more. Also, MAGBOT  Mega X is equipped with a Touch Screen 3.2 inch LCD and the convenience of SD card and USB stick input
FREE ENHANCEMENT PACKS BY 3D GADGETS
1 x Glass
4 x Heat Bed clips
FREE GIFTS
1 x 1KG PLA Filament
1 x SD Card
1 x Card Reader
1 x Cutter
1 x Multi-Purpose Tool
1 x Masking Tape
1 x Spool holder
Powerful System, Great Precision and Speed Capability
MAGBOT Mega X uses 24V system that assists quick heat-up for the extruder and heat bed. It also uses MK8 Extruder that is capable to reach printing accuracy of 0.05mm with high printing speed up to 180mm/s.
Full Enclosure
Fully enclosure promotes better heat preservation where it enables the printer to maintain a constant temperature so that the object will not be easily deformed during printing. MAGBOT  Mega X is a fully enclosed 3D Printer with accessible front and top cover panel which makes it an ideal 3D Printer to print high-temperature filaments like ABS, NYLON, POM and etc.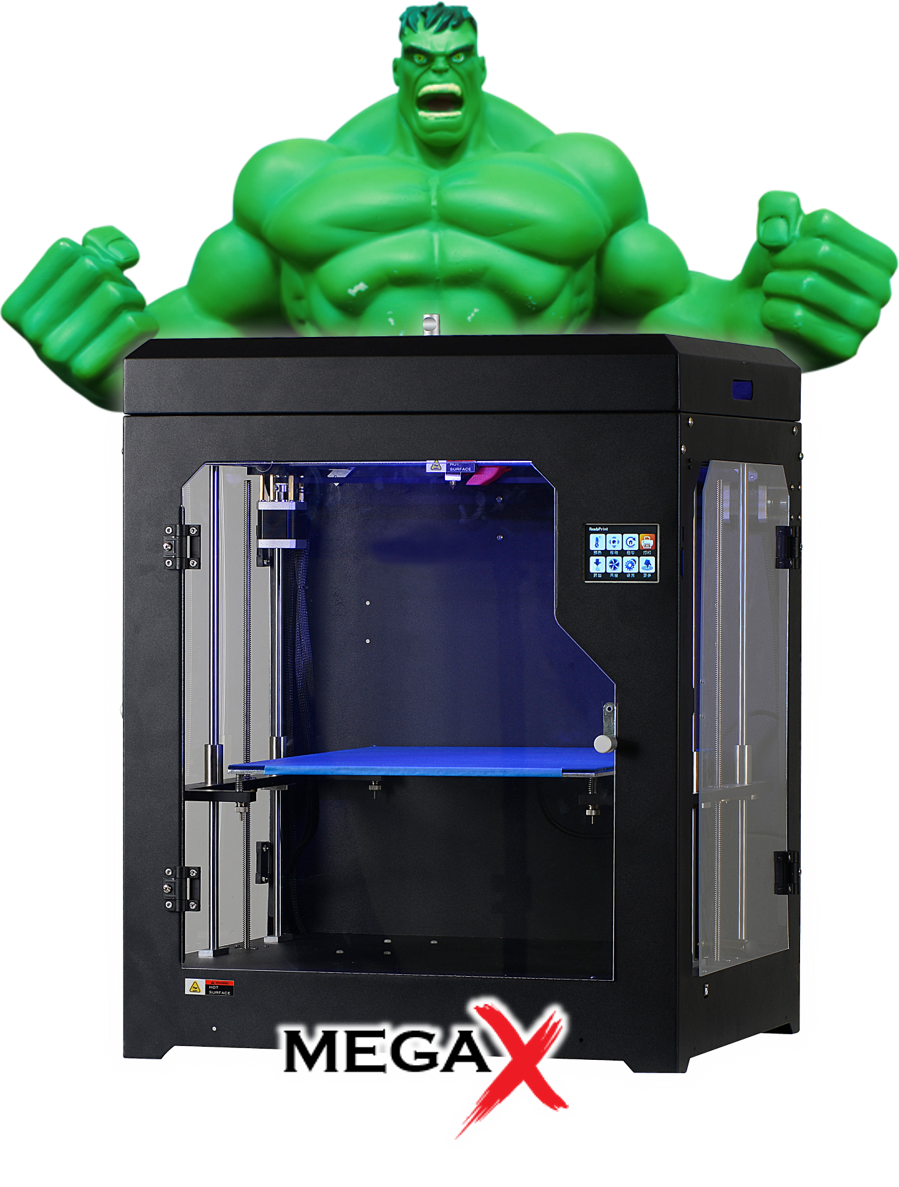 High Stability
MAGBOT Mega X 3D Printer is built with full metal structure and this gives great stability when printing. High stability enables fast printing speed. With such a sturdy and durable structure, it could prolong the usage period significantly. The overall structure makes this printer to be able to perform sustainably and efficiently.
Resume Printing, Filament Breakage Detection and Change Filament Function
Worry not when there is a power failure as MAGBOT Mega X features a resume printing where you can resume your printing where it has stopped. Besides, this printer also has filament breakage detection where it will automatically pause your printing when the filament breaks or almost used up. Another great feature is the change filament function where it enables the user to change to different colour filament or to reload a new filament during printing and then continue to print again at the location where it has stopped.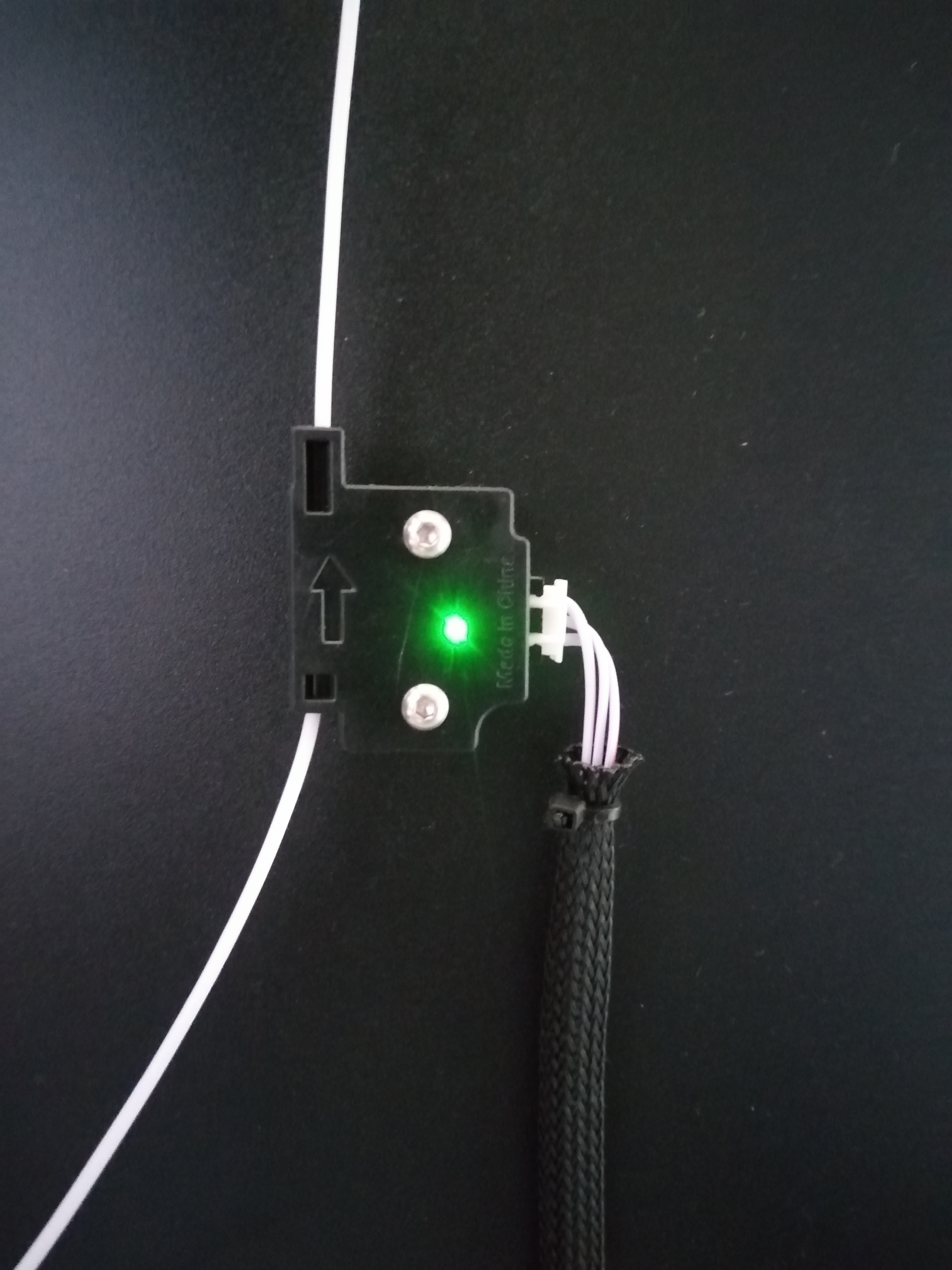 Eco-friendly and Safety Features    
MAGBOT Mega X will auto power off after each printing which is much safer to use and eco-friendly.
User- Friendly Touch Screen LCD
With 3.2 inches Touch Screen LCD, user can easily access the menu panels and there are two available languages to choose from which are English or Chinese.
TECHNICAL SPECIFICATION: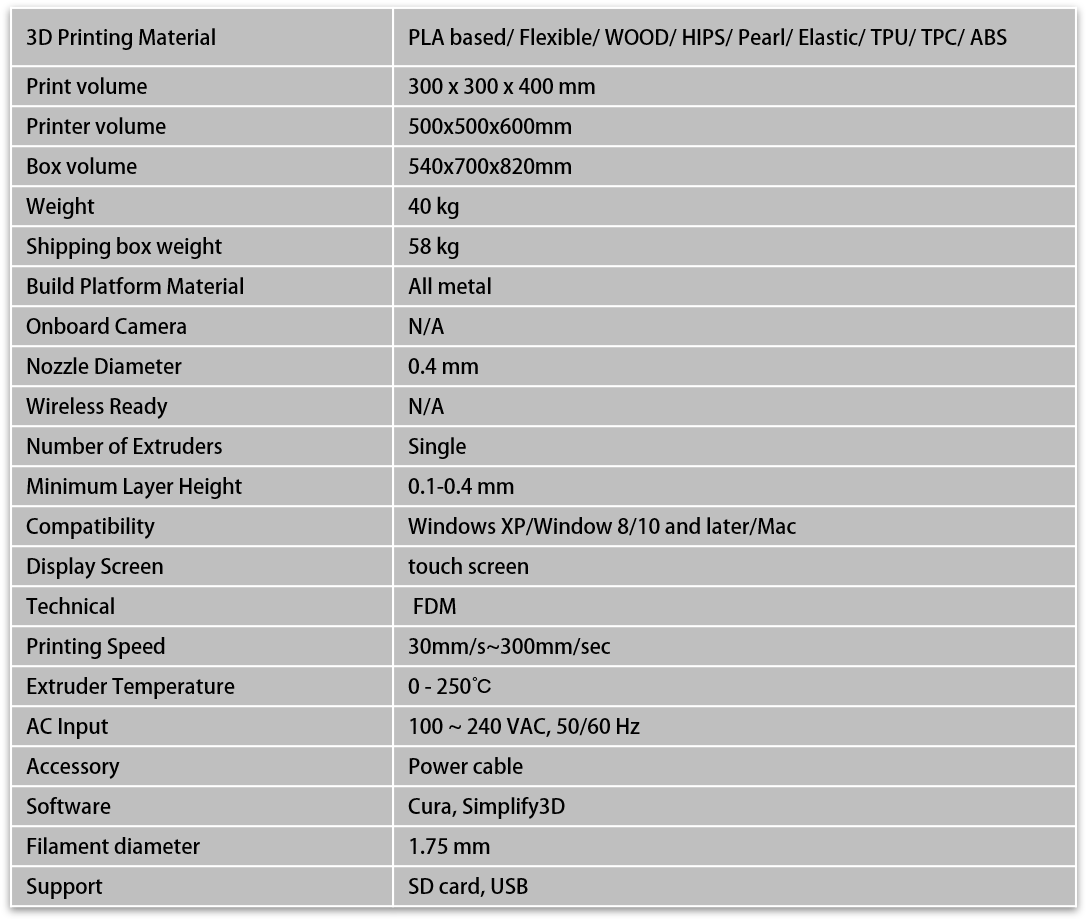 *Photo is for illustration purposes only. Body color of the 3D Printer is subject to change in different batch.
Sold By 3D Gadgets Malaysia