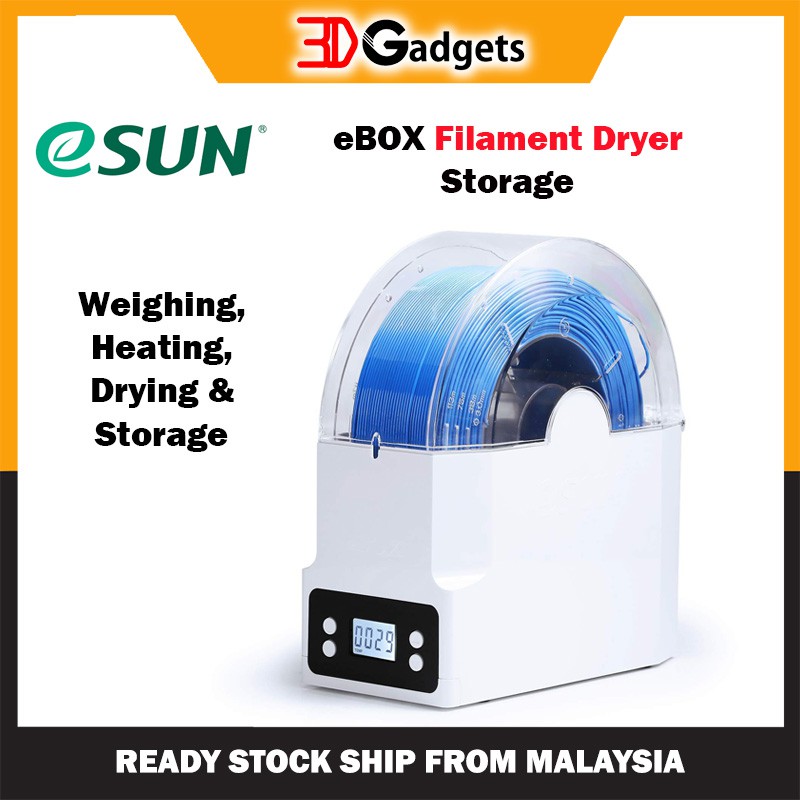  
eSUN eBOX filament dryer storage
Ship On Next Business Day
We Accept:

eBOX is a product that heats, weighs and combines moisture proof and dustproof capabilities to offer a dry storage environment and avoid the influence of moisture on 3D printing filament so that it can maintain its properties. In addition, through the weighing function, users can view the wire margin in real time, greatly facilitating printing.
Features
Equipped with a LED-backlit LCD screen, it can automatically turn off the lights to save power.

Sealed protection, comprehensive dust-proof, and no impurities, special drying tank is provided inside, which is convenient for recycling.

Freely set the drying heating time and temperature, and detect the temperature inside the box in real time.

Freely set the empty disc weight, commission the g/lb double unit weighing, and detect the remaining material weight in real time.

Comes with anti-slip mats.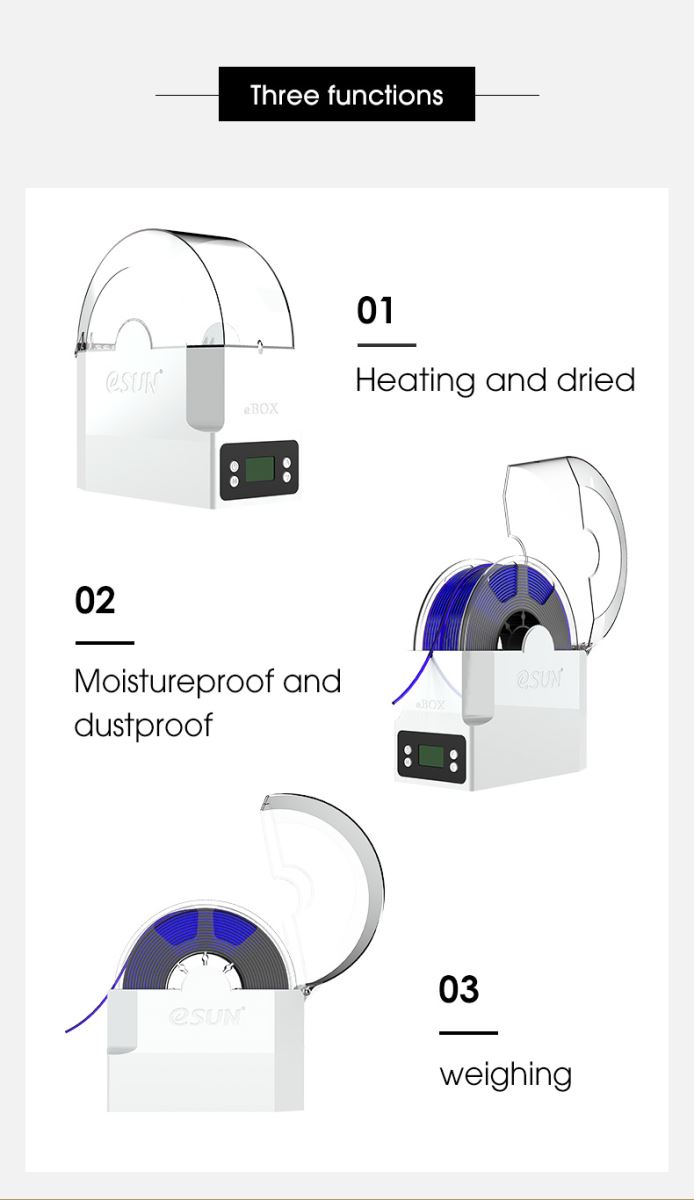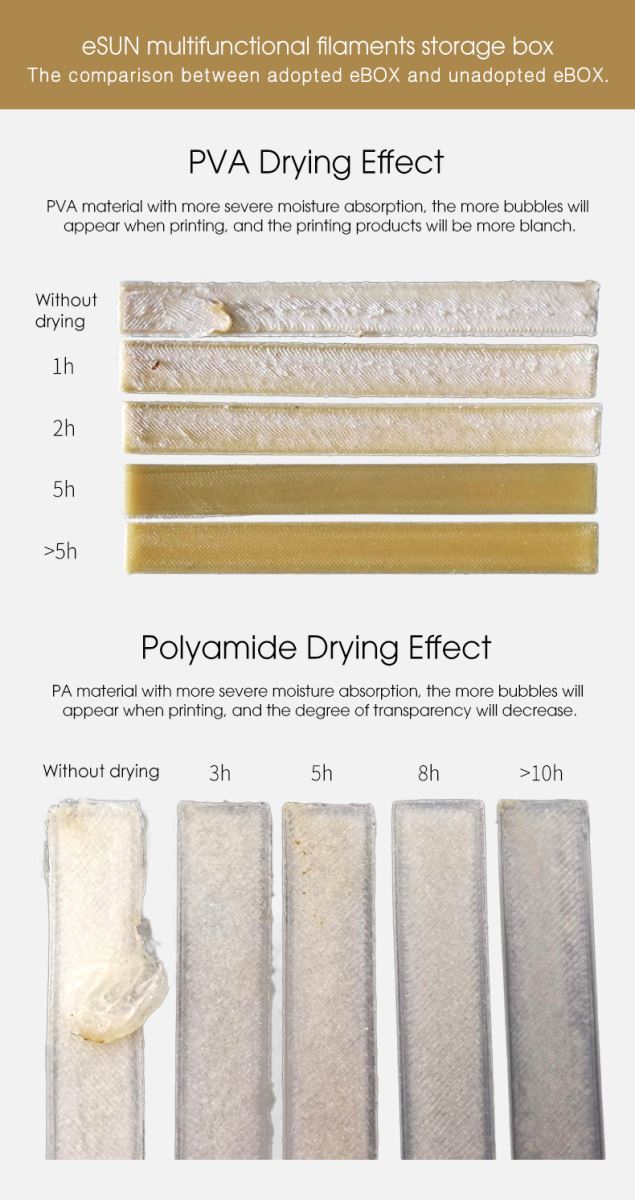 NOTE: Max temperature 80℃ stated here is referring to the hot plate temp and not inner box temp.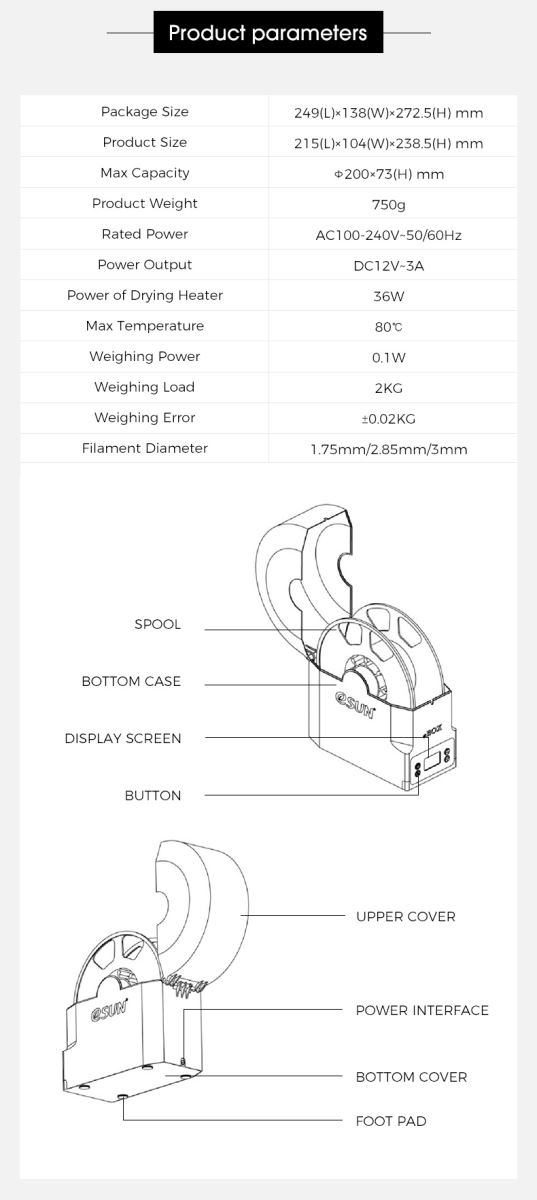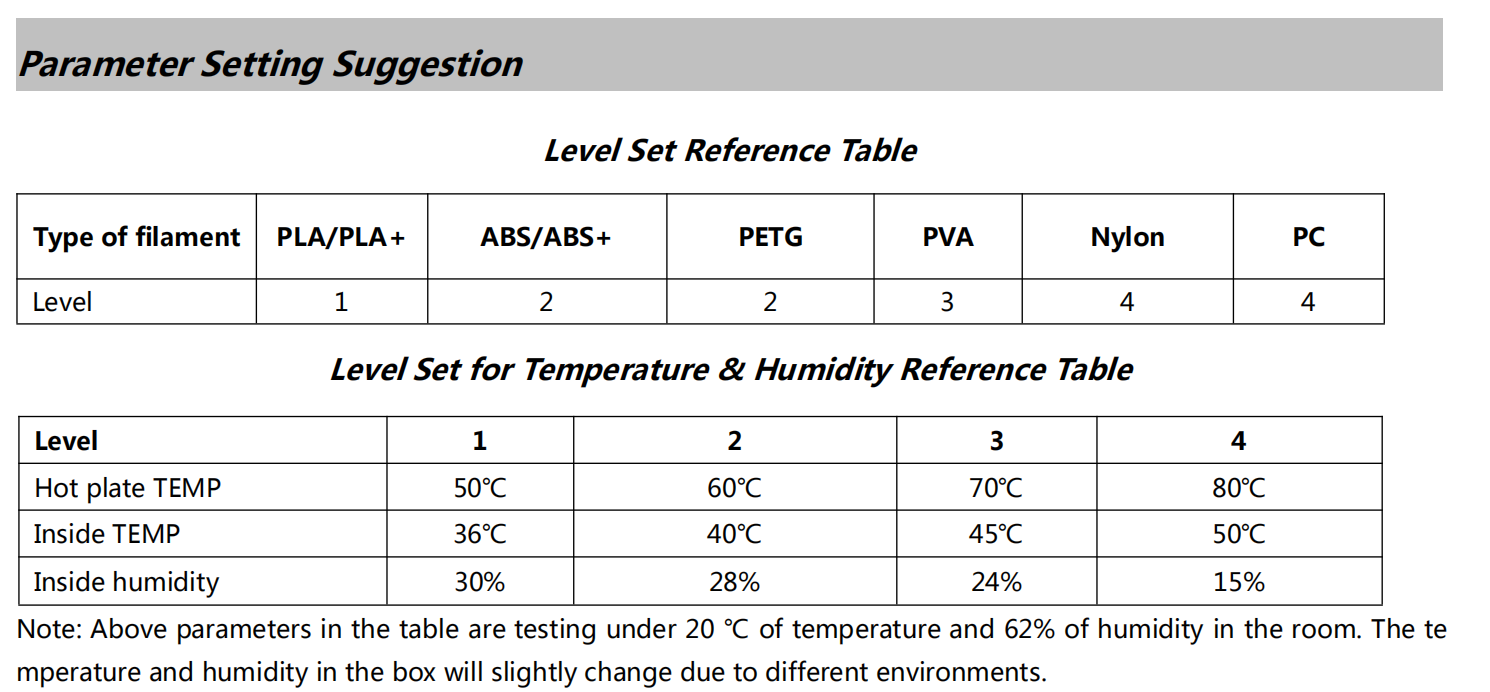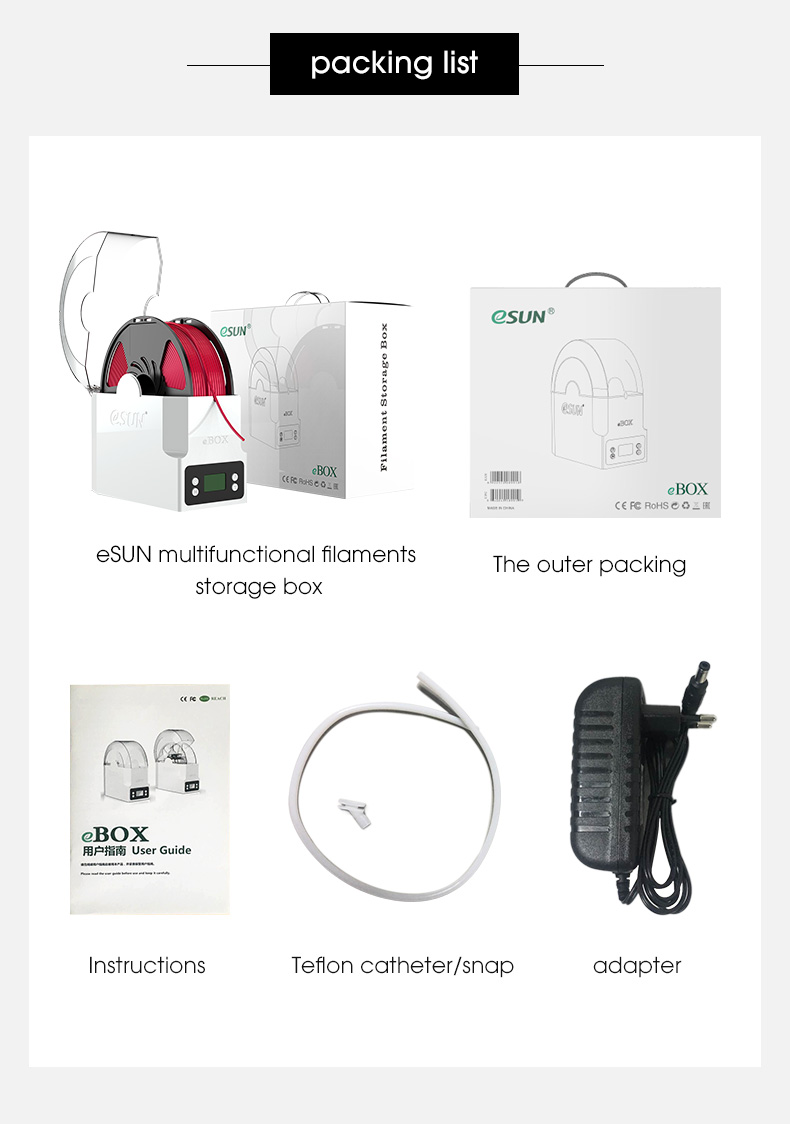 Sold by 3D Gadgets Malaysia
Data sheet
Warranty

3 months on manufacturer defects.
No customer reviews for the moment.
Customers who bought this product also bought: