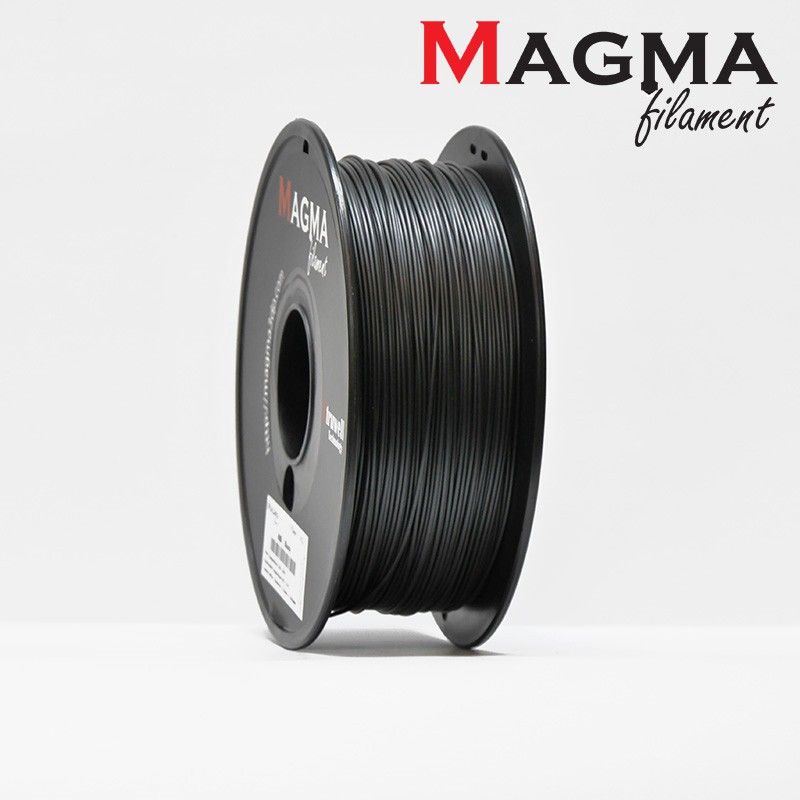  
Magma Exotic ASA Series Filament 1.75mm
We Accept:

Magma ASA Filament
ASA (Acrylonitrile Styrene Acrylate) is another type of thermoplastic developed as an alternative to ABS (Acrylonitrile-Butadiene Styrene) but with added advantage of UV resistance, and it is widely used in the automotive industry. The mechanical properties and UV resistance of ASA makes it an exceptional material to be used with FDM 3D Printers.
Magma ASA Filament is weather and chemical resistant in which it is able to withstand outdoor weather conditions. ASA printed object is able to retain its shape and colour over time even under extreme weather conditions.
Magma ASA Filament has similar mechanical properties as ABS in terms of strength and toughness but with lower rates of warping and high gloss. The ASA printed objects are suitable for any outdoor installations or to be installed in vehicles. Also, ASA can be smoothen with Acetone just like ABS.
Packaging
All Magma Filament rolls are vacuum- packed with silica gel desiccant.
Storage
Store filaments in an airtight storage container or airtight zip lock bag. It is also encouraged to use desiccant to keep the material free from humidity.
Sold By 3D Gadgets Malaysia
No customer reviews for the moment.
Customers who bought this product also bought: