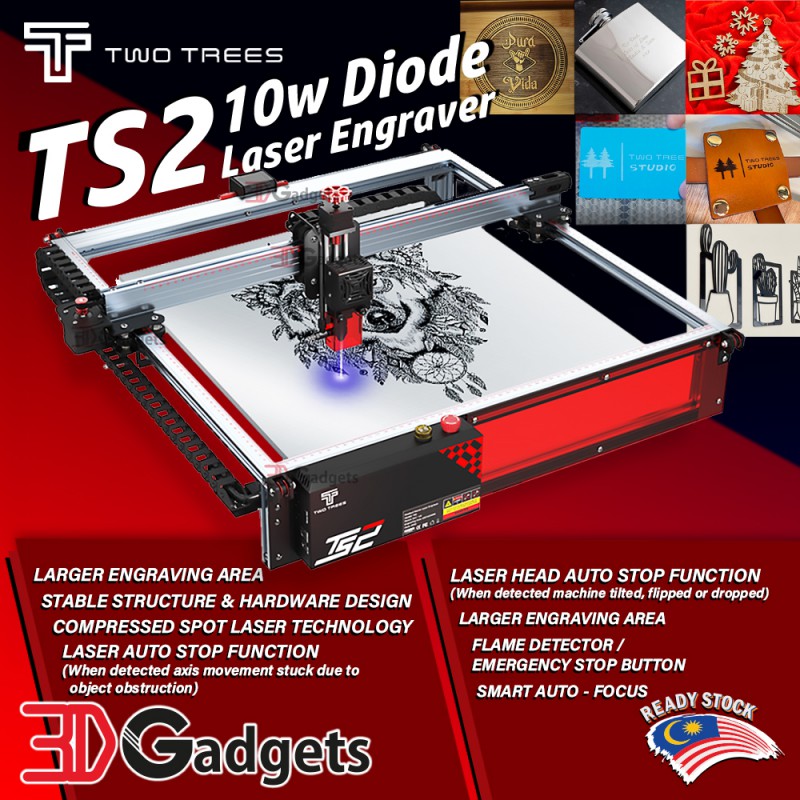  
TwoTrees TS2 10W Laser Engraving DIY Kit
Design with flame detector: fire alarm, smart auto power-off function and protection cover for maximized safety.

Engraving/ cutting area: 450 x 450mm (working area)

Compressed Spot Technology: Advanced LD+FAC+C-lens technology enables the spot reach up to 0.08 mm

Autofocus laser, no need for manual adjustment on laser height

X-Y axis limit switch

New X-Y-axis Design - suitable for high-speed movements

X Y axis tensioner

Laser protection: The laser will automatically stop within 10s when the machine stops.

Emergency stop switch - prevents the accidental light output
We Accept:

The TwoTrees TS2 10W Laser Engraving DIY Kit is a compact and affordable desktop laser engraver that can be used to engrave or cut a variety of materials such as wood, leather, acrylic, paper, and more.
The kit comes with all the necessary parts and tools needed for assembly, including a 10W laser module, a control board, a power supply, and a frame made of aluminum profiles. The laser module is capable of generating high-power laser beams with a wavelength of 450nm, allowing for precise engraving and cutting.
The control board is equipped with a user-friendly software interface that enables you to adjust the power and speed of the laser, as well as set the engraving or cutting parameters. The software supports a variety of image formats including BMP, JPEG, and PNG, allowing you to easily import and engrave your own designs. The kit also includes safety features such as a protective acrylic cover and safety goggles, to ensure that the user is protected from the laser beam.
Assembly of the TwoTrees TS2 10W Laser Engraving DIY Kit is relatively straightforward and can be completed in a few hours. Once assembled, you can start engraving or cutting your own designs on a variety of materials. Overall, the TwoTrees TS2 10W Laser Engraving DIY Kit is a great option for hobbyists and DIY enthusiasts who are interested in exploring the world of laser engraving and cutting.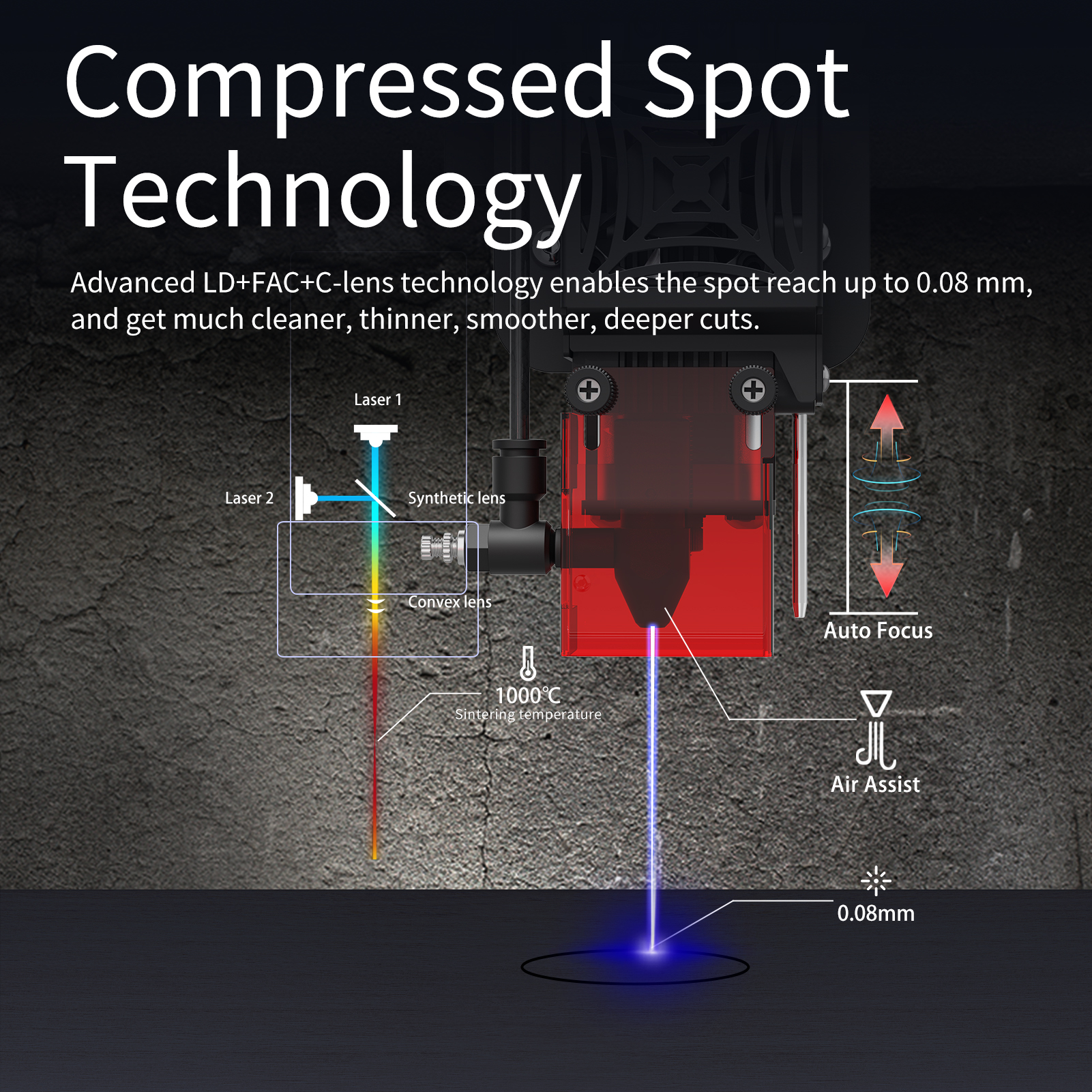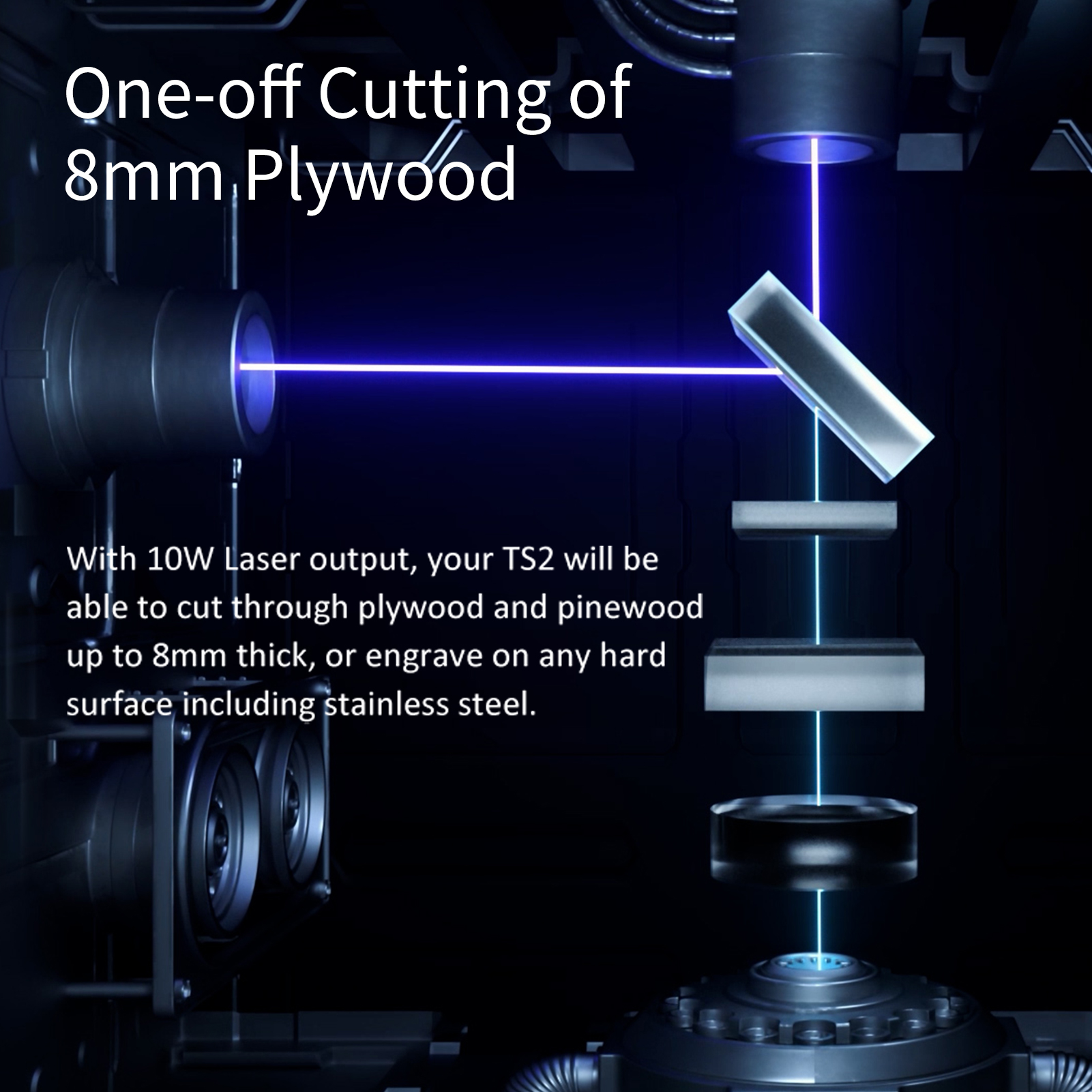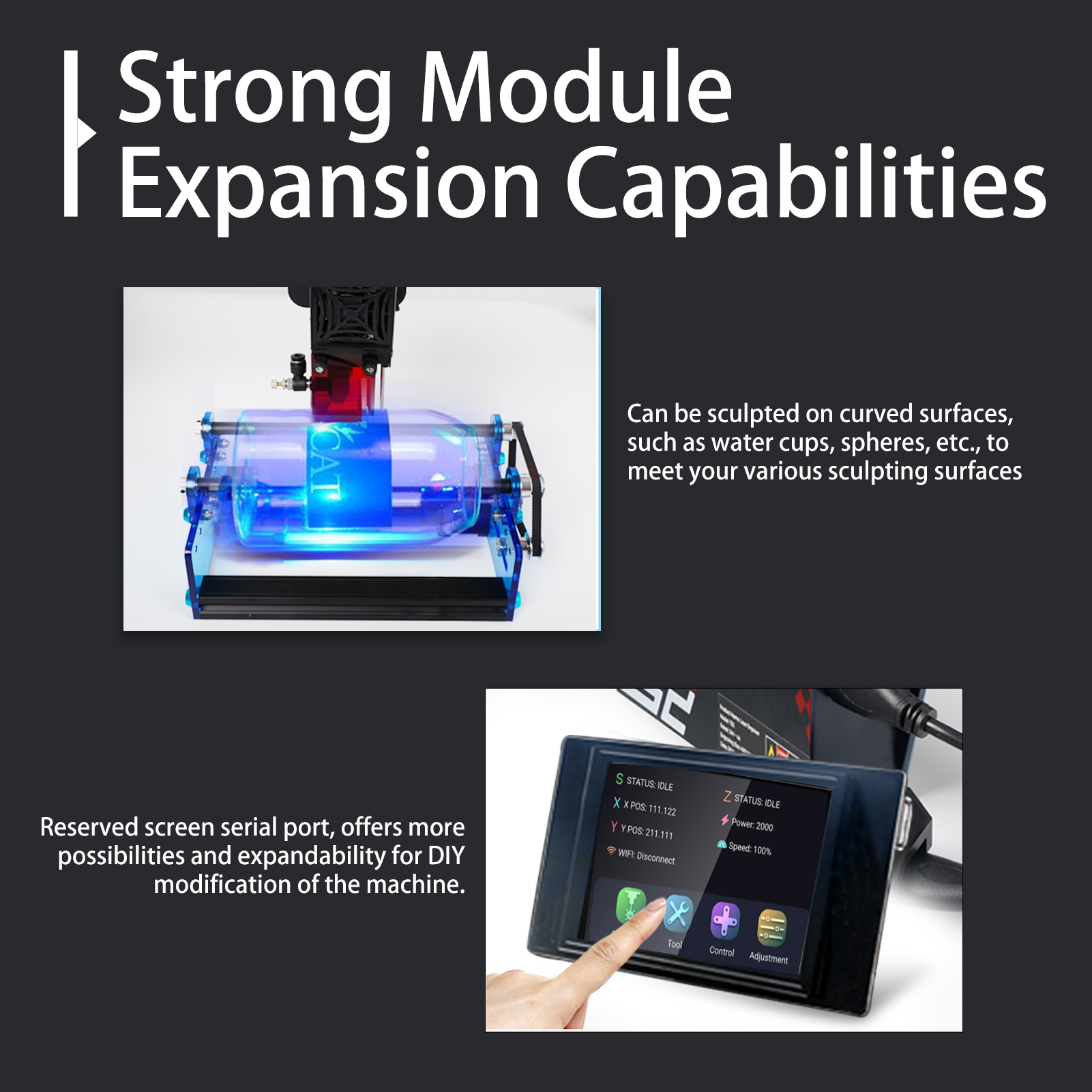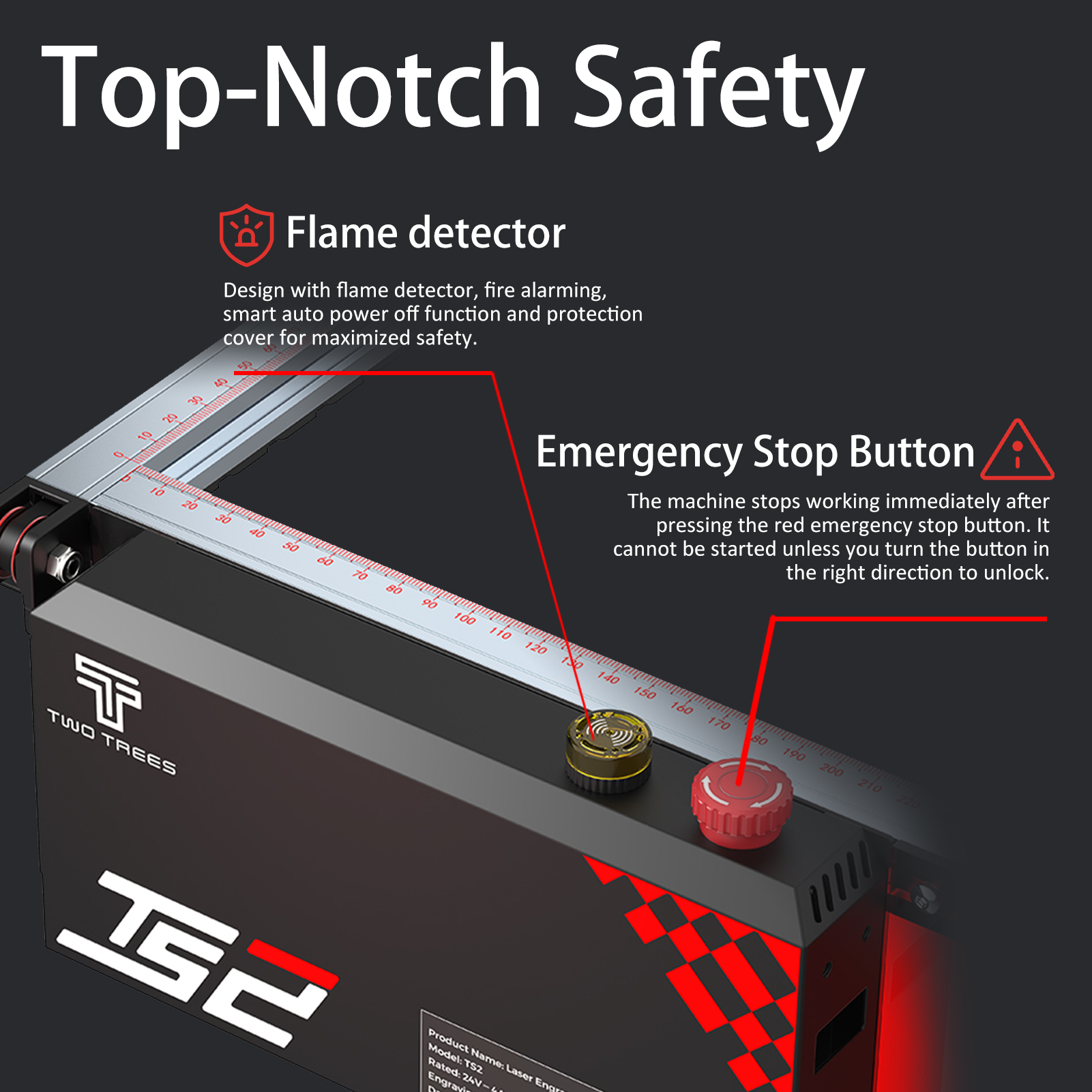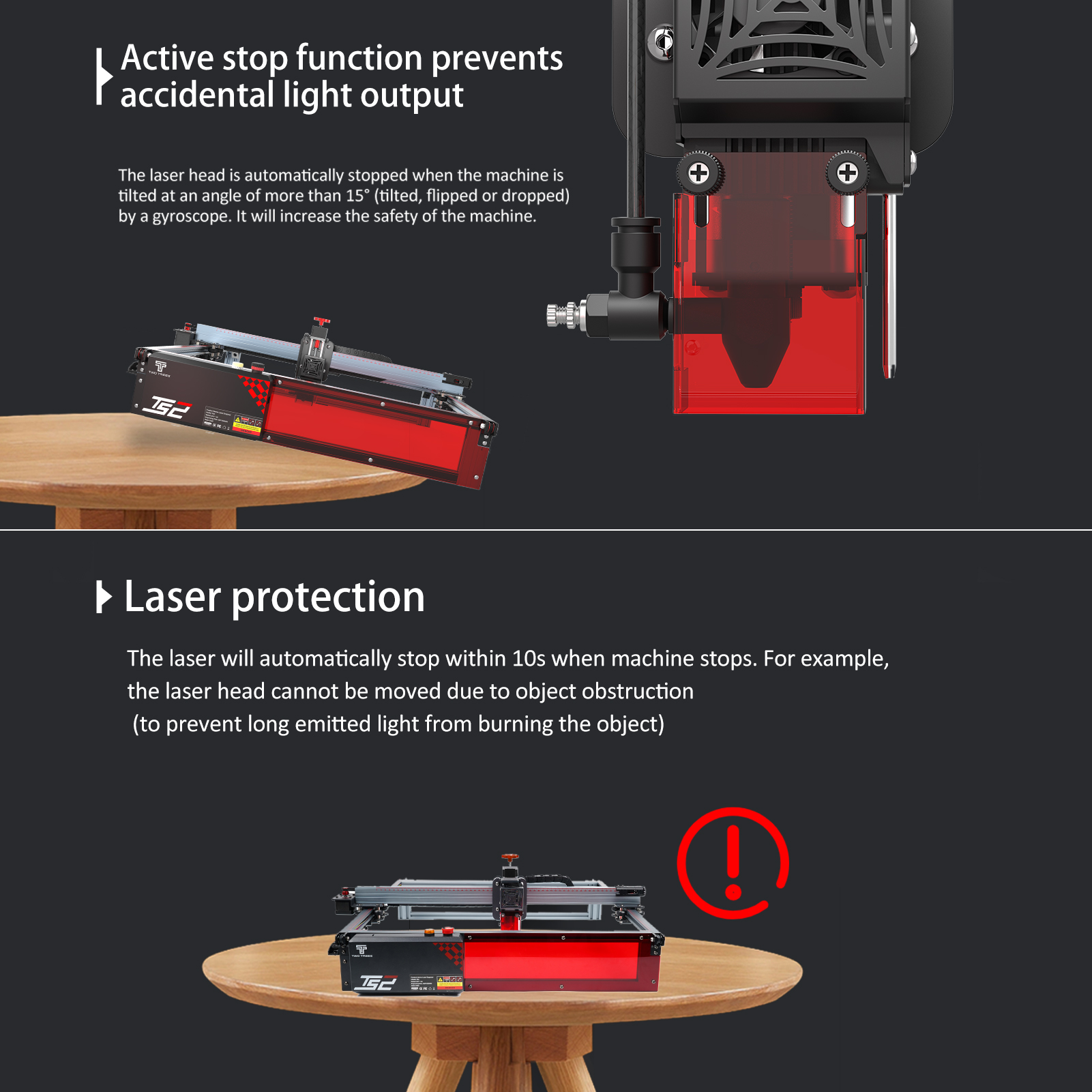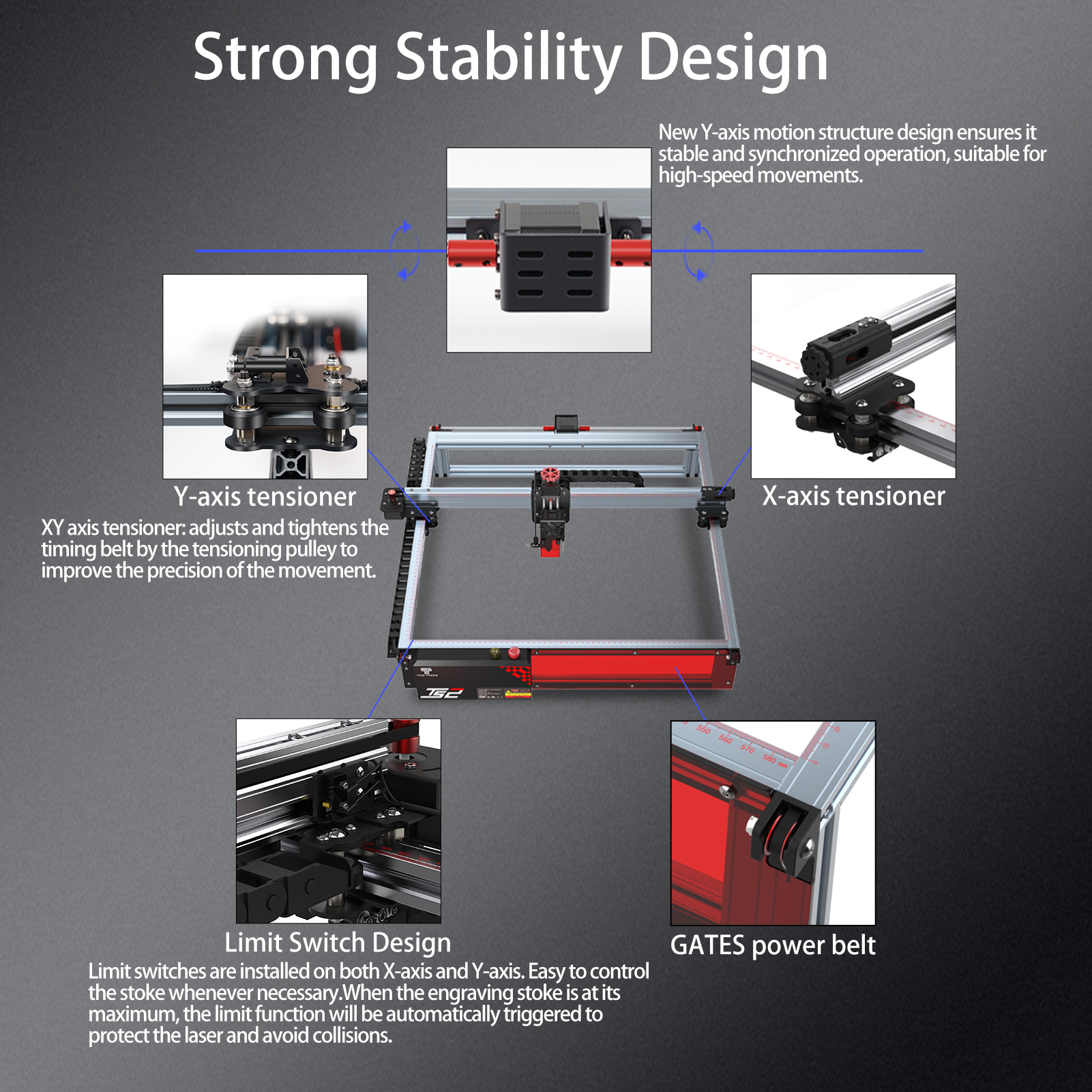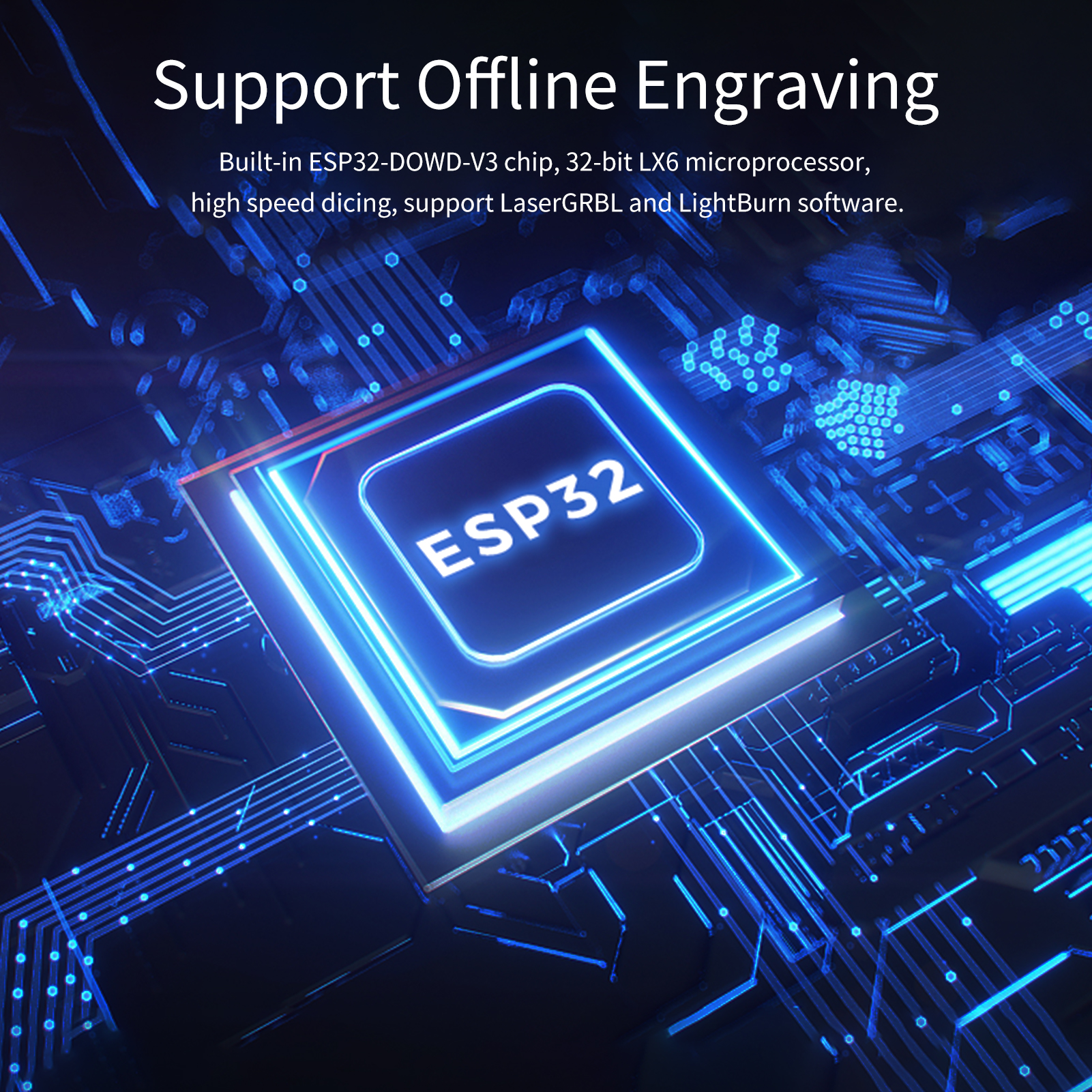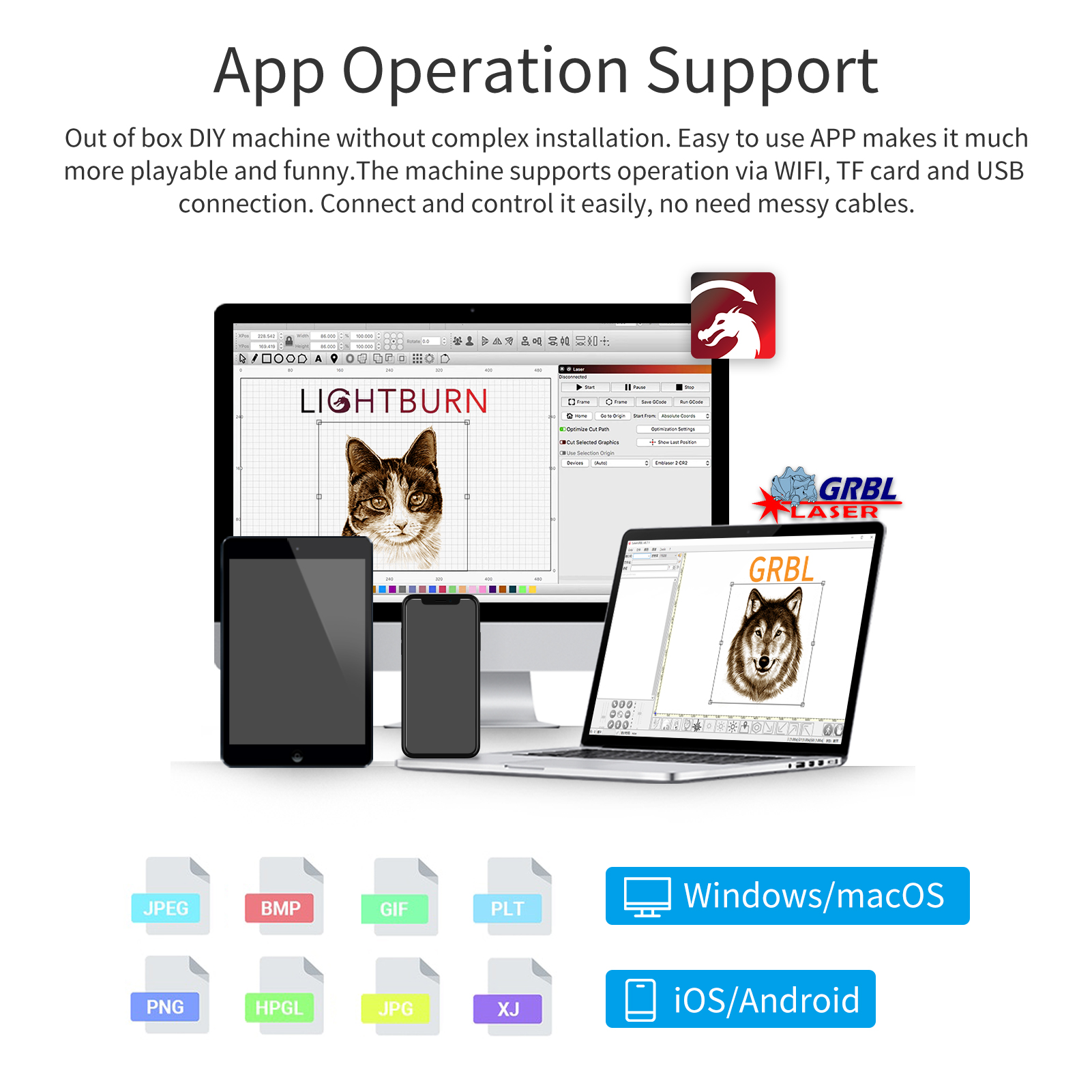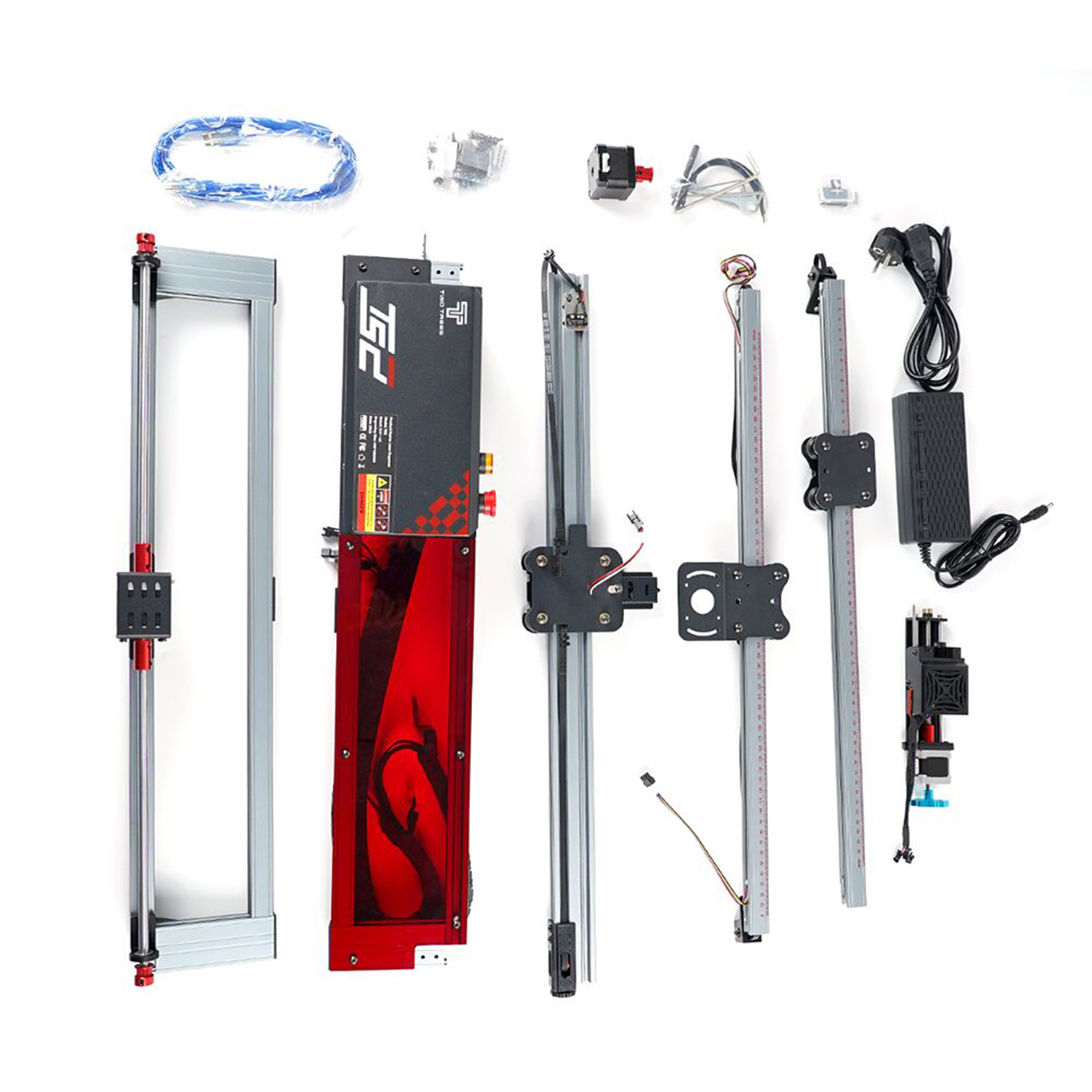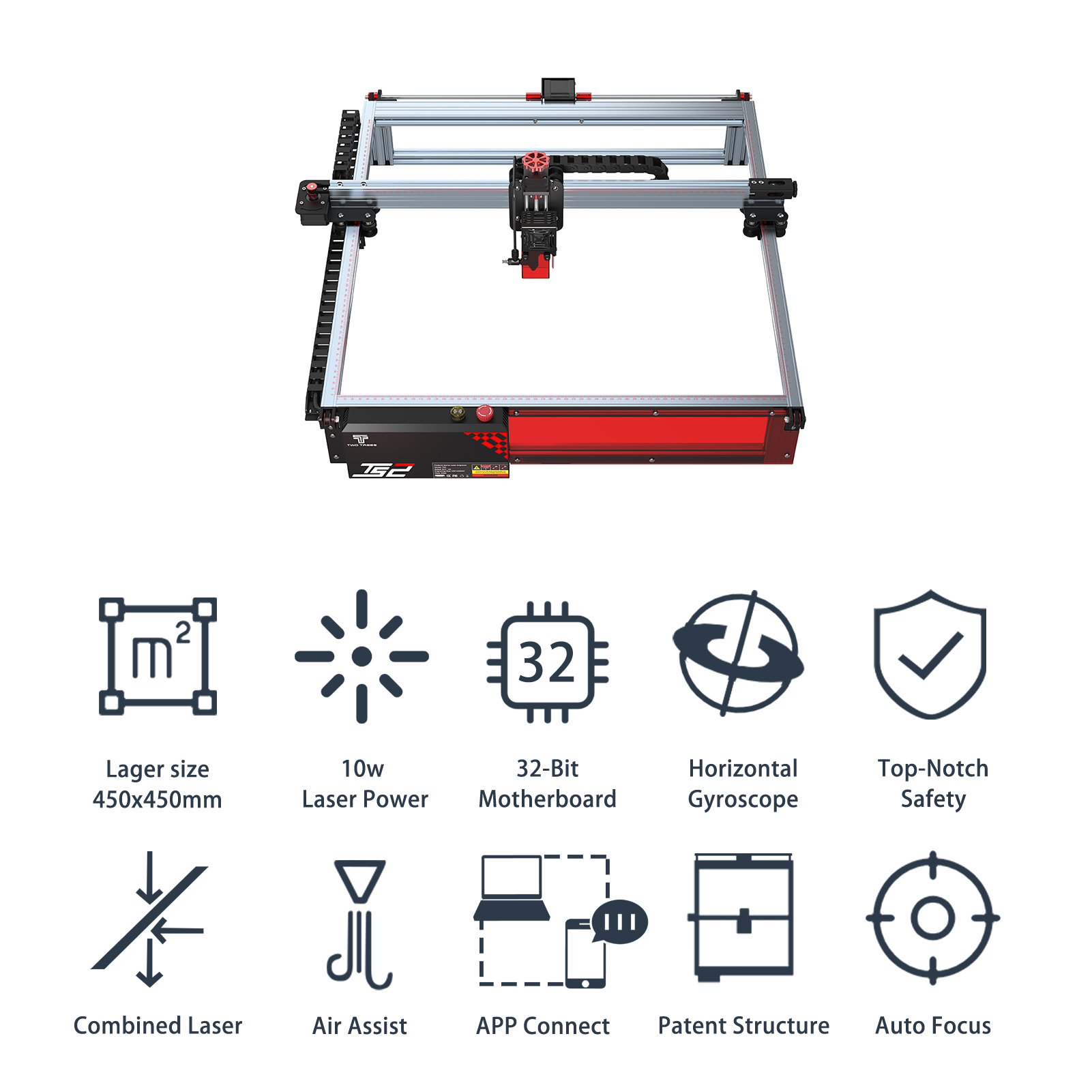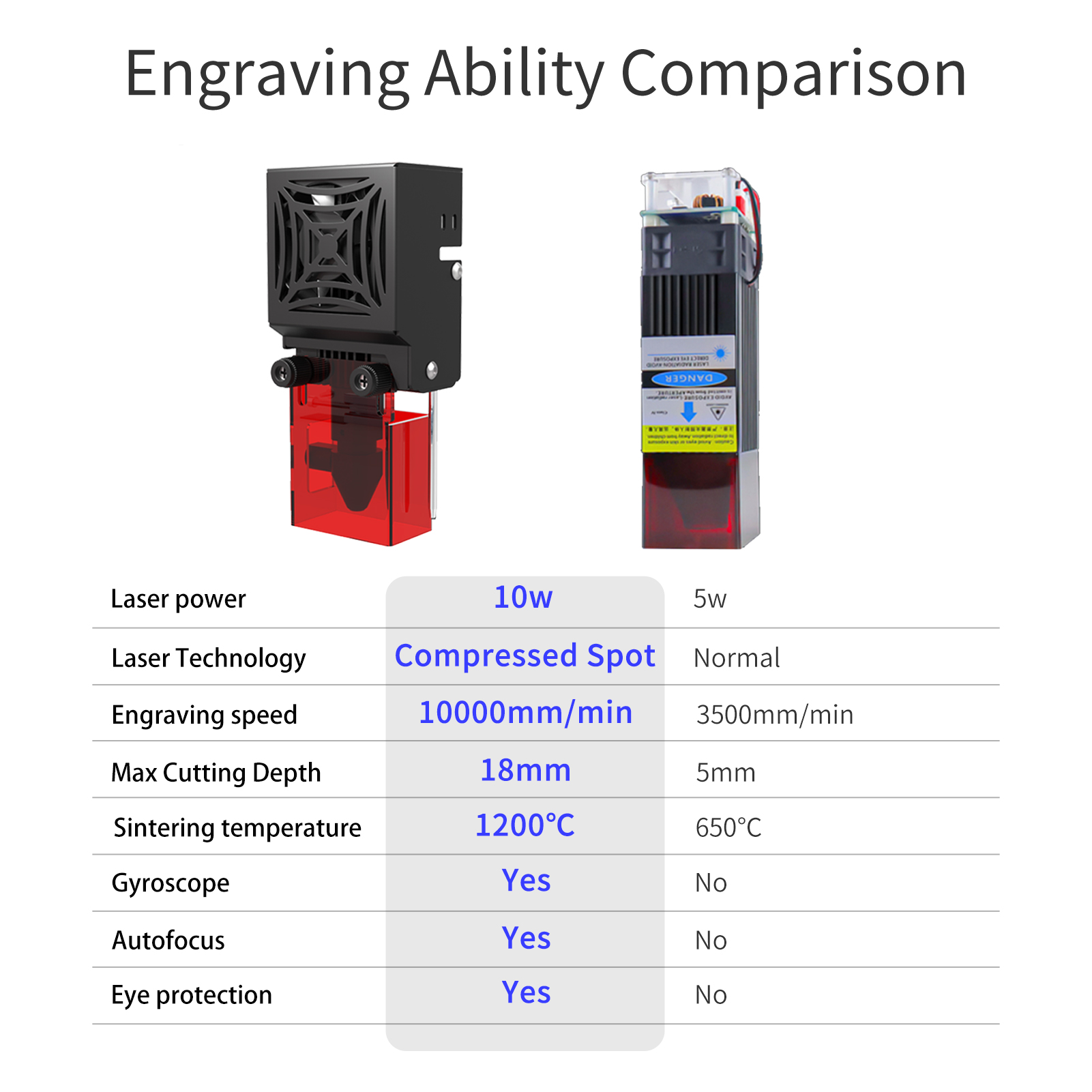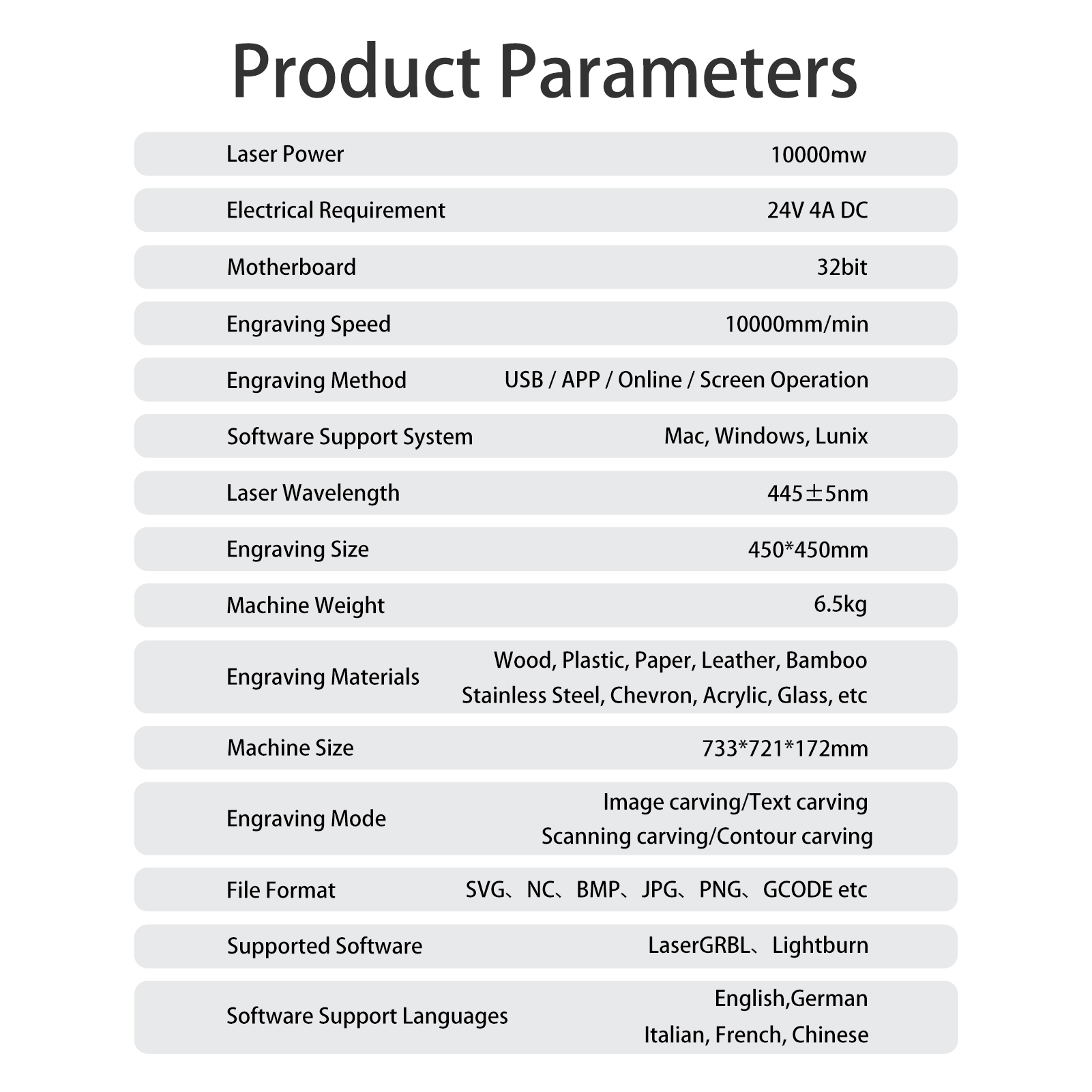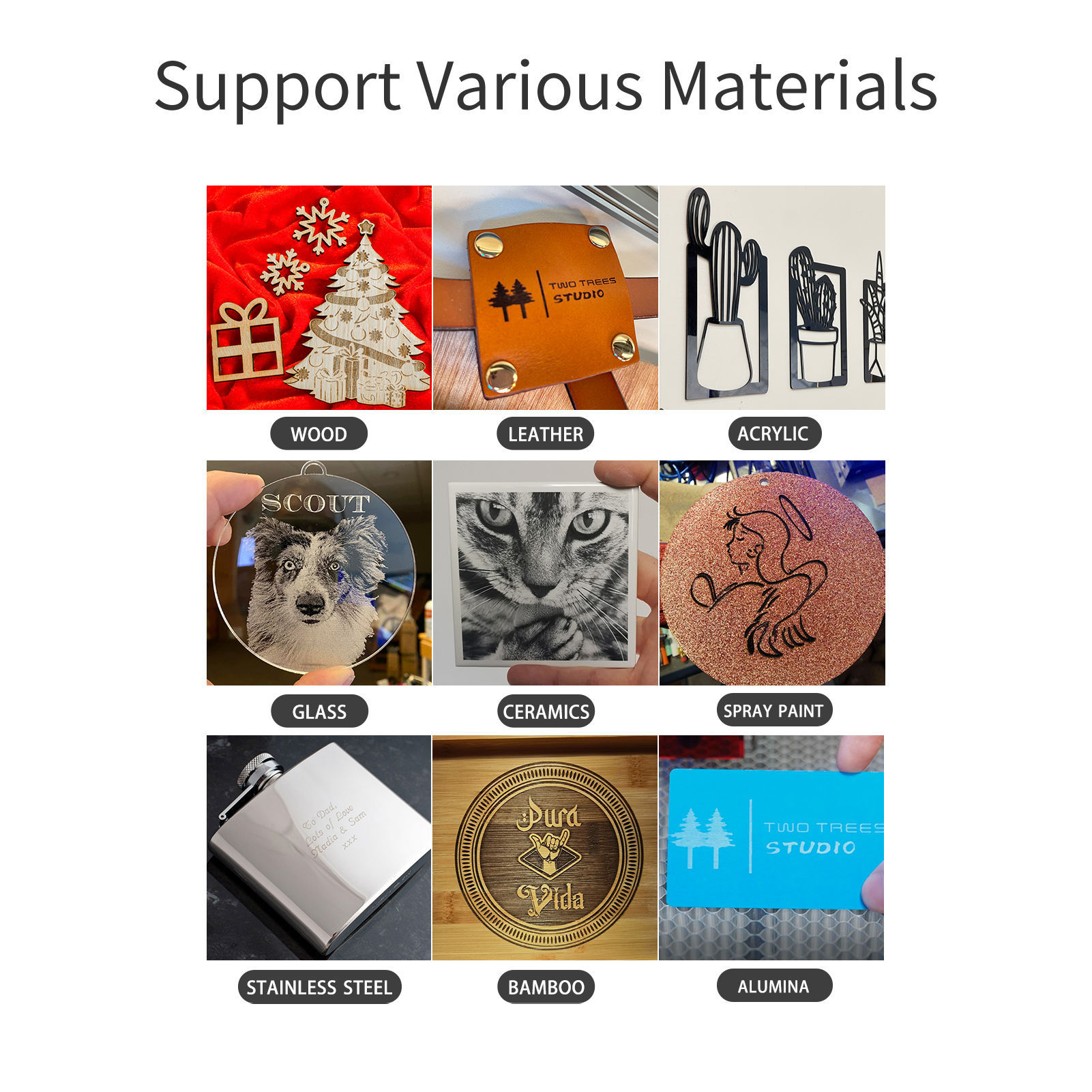 Specification:
Model: TS2
Laser Power: 10W
Electrical Requirement: 24V 4A DC
Motherboard: 32bit
Engraving Speed: 10000mm/min
Engraving Method: USB / APP / Online / Screen Operation(add-on item)
Software Support System: Mac. Windows, Linux
Laser Wavelength: 445±5nm
Engraving Size: 450x450mm
Engraving Materials: Wood, Plastic, Paper, Leather, Bamboo, Stainless Steel, Chevron, Acrylic, Glass, etc
Machine Size: 733x721x172mm
Engraving Mode: Image carving/ Text carving / Scanning carving/ Contour carving
File Format: SVG. NC. BMP, JPG, PNG, GCODE etc
Support Software: LaserGRBL. Lightburn
WARRANTY NOTE
- Any manufacturer defects, please contact us immediately upon receiving your order.
- Wear & tear parts are not covered by the warranty.
- Minor cosmetic defects are not covered by the warranty as it does not affect the engraving/ cutting performance.
Package Includes:
x1 Two Trees TS2 Laser Engraver 10w laser module DIY Kit
#DIYKIT #DIYkit #laser #engraver #10W #twotrees #ts2 #ts
Sold by 3D Gadgets Malaysia
No customer reviews for the moment.