More info
Features:
Prevent heat block from becoming dirty and burnt on the surface after using a period of time.
These socks will keep your nozzle clean and free of burnt on blackened plastic. It is not just keep the nozzle clean, but also preserve heat inside the hotend, and off the print.
Made of a heat-resistant, non-stick silicone material that will repel build-up of molten plastic. 
These also offer a huge boost in temperature stability, particularly if you use high airflow cooling around the nozzle to cool the print. The additional cooling combined with reduced radiation of heat from the block and nozzle to the print will boost the ability to print great overhangs and bridges while keeping the hotend temperature extremely stable.
Keeps Print Head Clean Of Debris: 
Since silcone is non-stick, print head will remain clean and it prevents filament from sticking to the heater block or nozzle.

Heat Insulator: 
The sock also acts as an insulator for the print head. It will reduce heat up time and help maintain a constant temperature during printing
Specifications
Compatibility: CR10 
Package Includes:
1 x Silicone Sock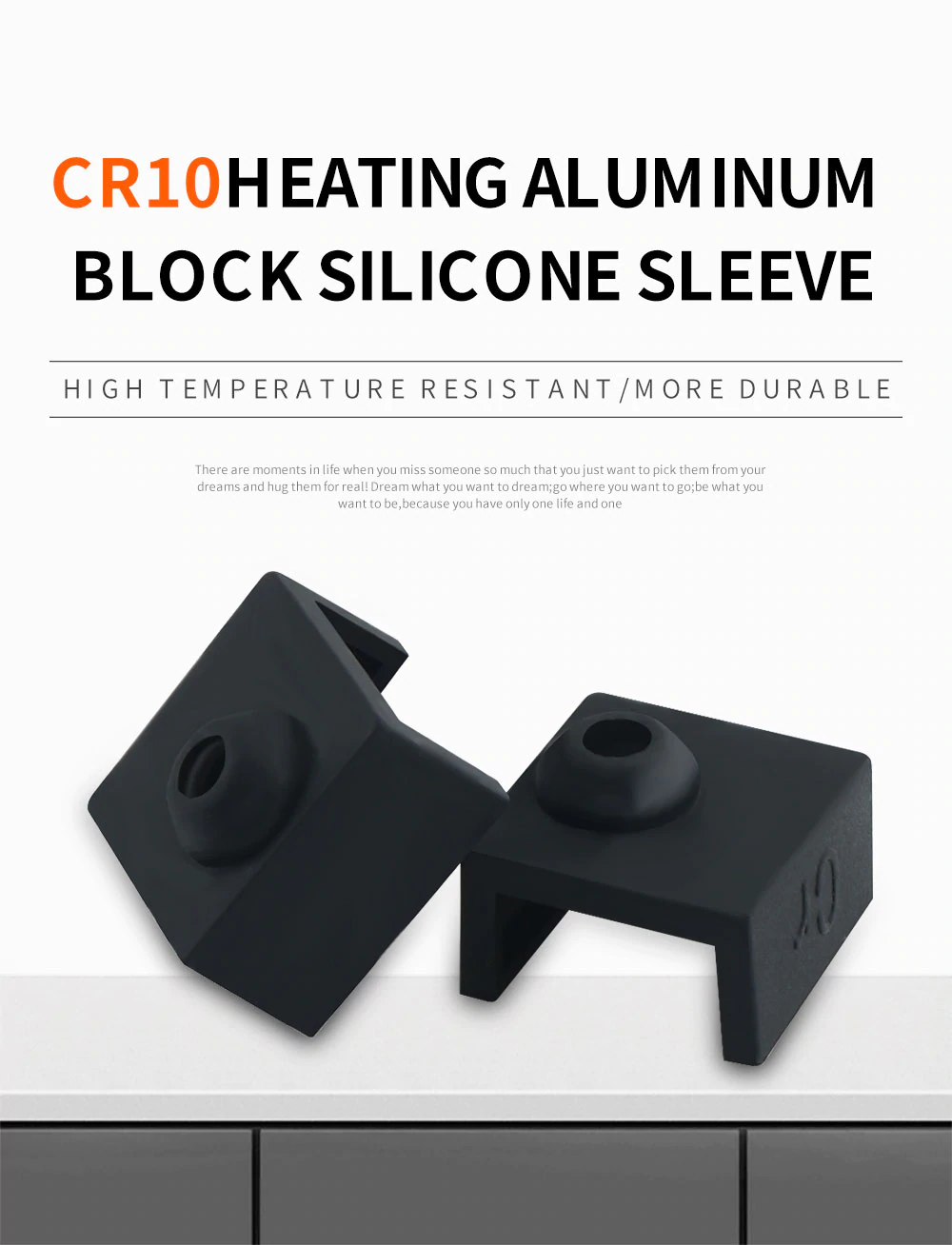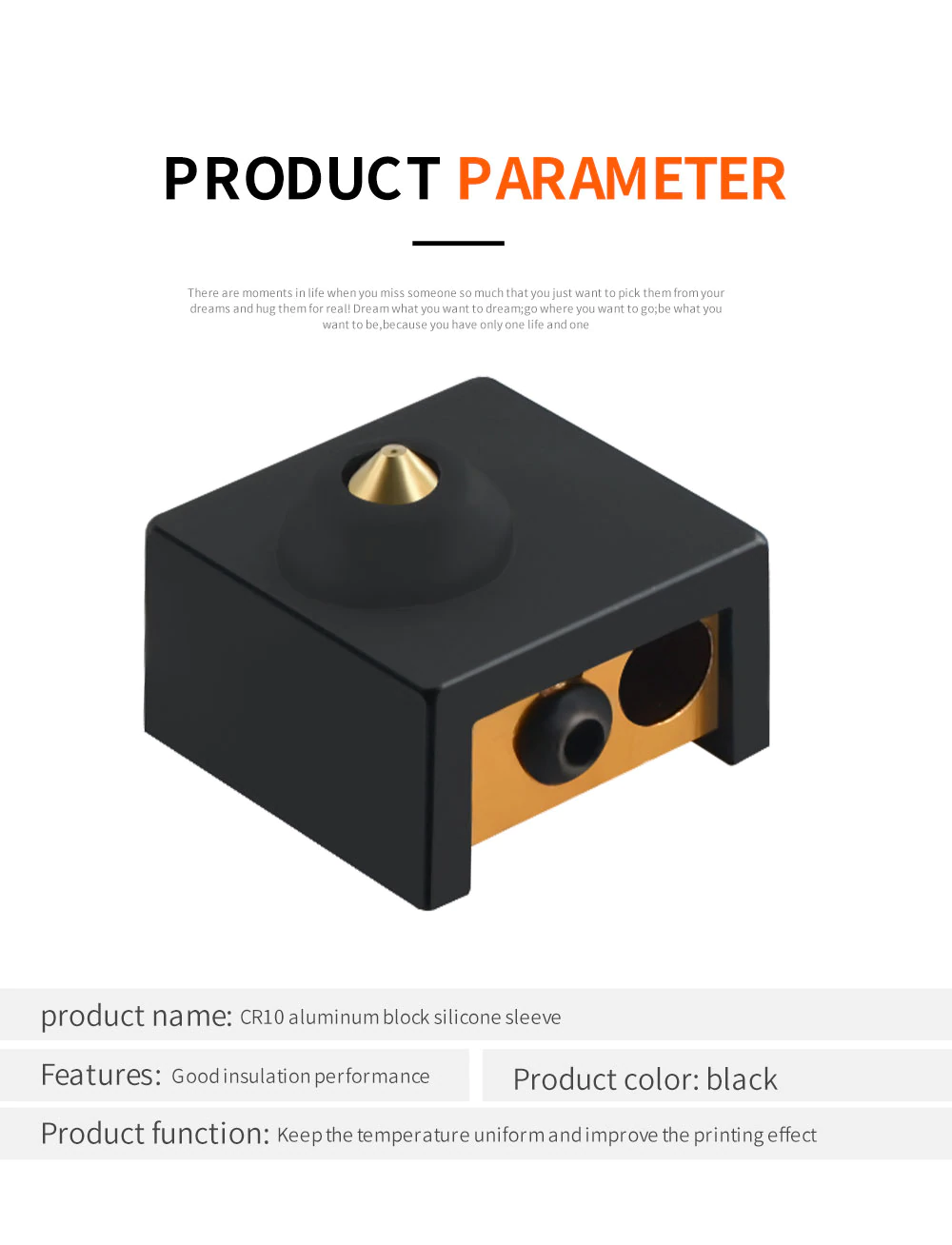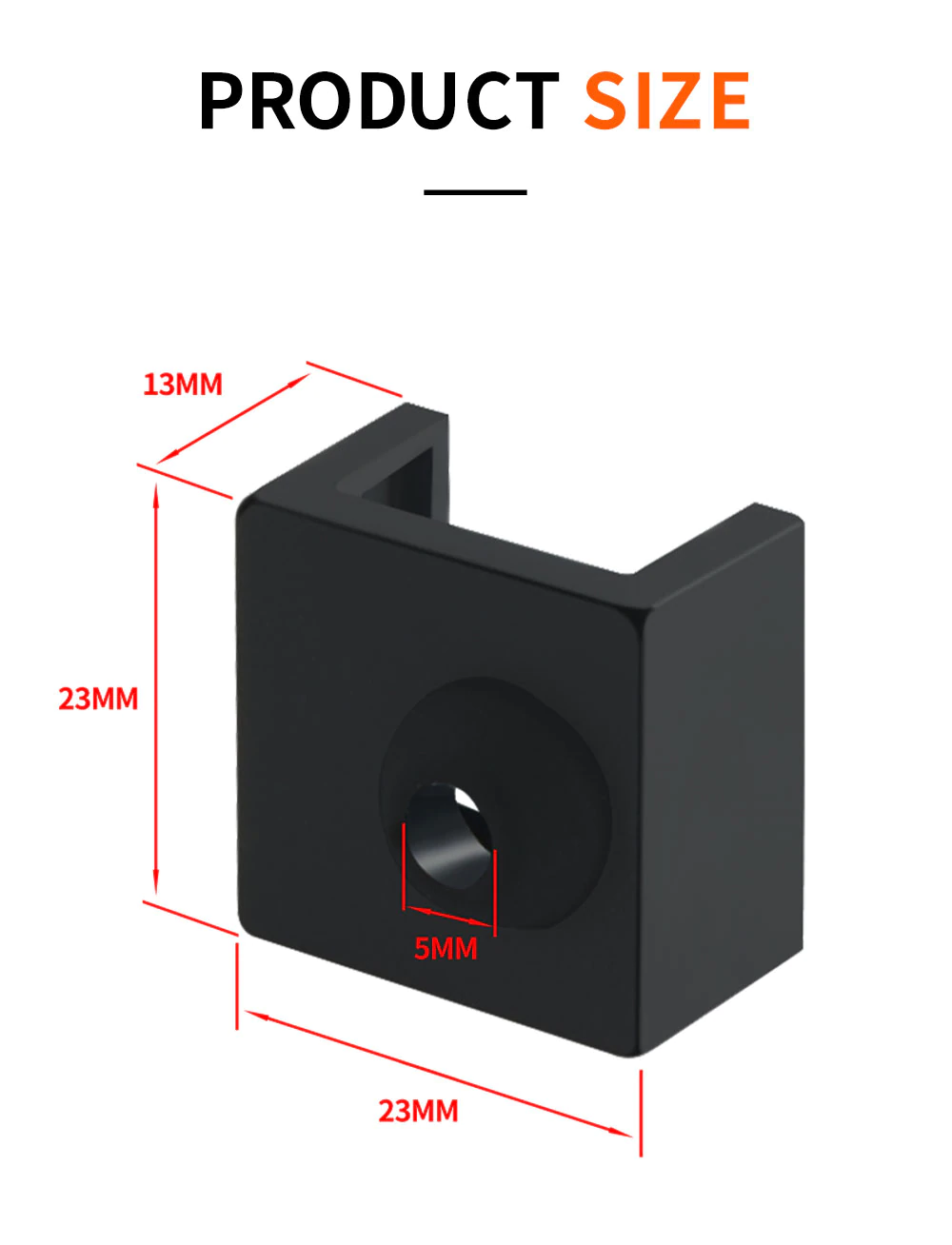 Sold By 3D Gadgets Malaysia