MKS Robin STM32 Printer Controller with TFT Touch Screen Display
NOTE
1.Please watch out the power polarity .
2.Please don't assemble drivers and motors when power on.
Overview
MKS Robin is created by MAKER BASE(MKS),which assemble with 2.8/3.2inch TFT touch screen already. Also, it's easy for users to configure the firmware and update via SD .



Features
Use 32-bit high speed ARM as control chip, run the independently developed firmware.
With 3.2 inch TFT touch screen, simple operation interface, and high sensitivity.
Equipped with high-speed WIFI module, access cloud server,and realize the new function of Remote Print the Cloud models. Provide with Android and IOS system APP, support English.
Update the configuration by SD card, easily operate.
Allowed to self-design the interface of the initial logo and all the buttons.
Allowed to add at most 13 customized function buttons.
Flexible motor driver base, support HR4988,DRV 8825, all kinds of in-line drivers  and support external drivers.
Use high-quality MOSFET, better cooling.
Use specialized power chip, support 12V-24V power input.
Support 24V input, the heated bed current is reduced to 1/4 in the same system power, which effectively solve the heat problem.
Support the following functions: print from the breakpoint, save from the power outage,  filament outage detection and auto-off after printing finishes .
Specification in Robin Board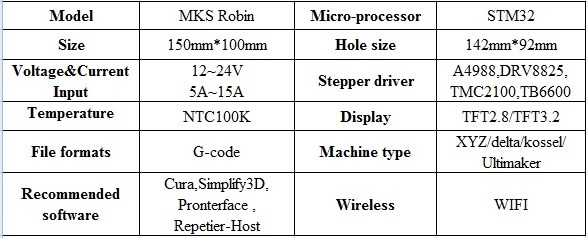 MKS Robin Board Dimension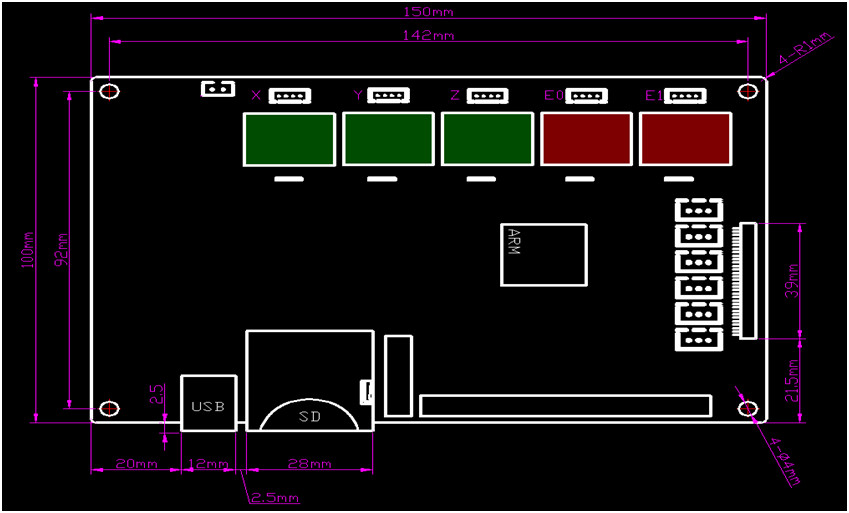 MKS Robin TFT display dimension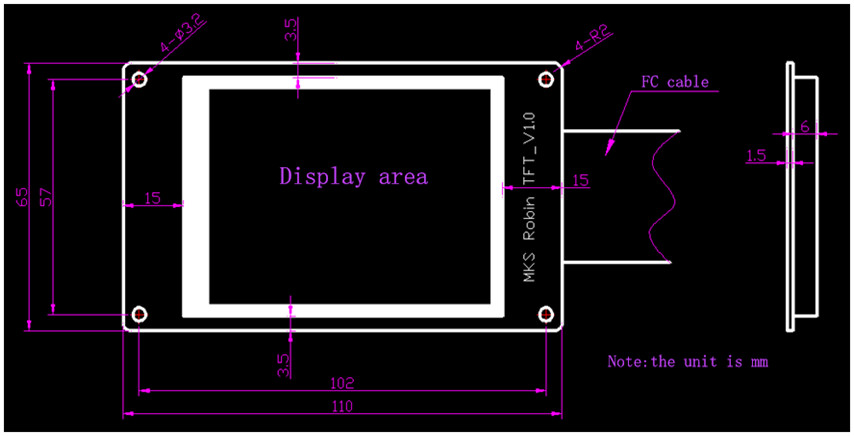 Wiring Connector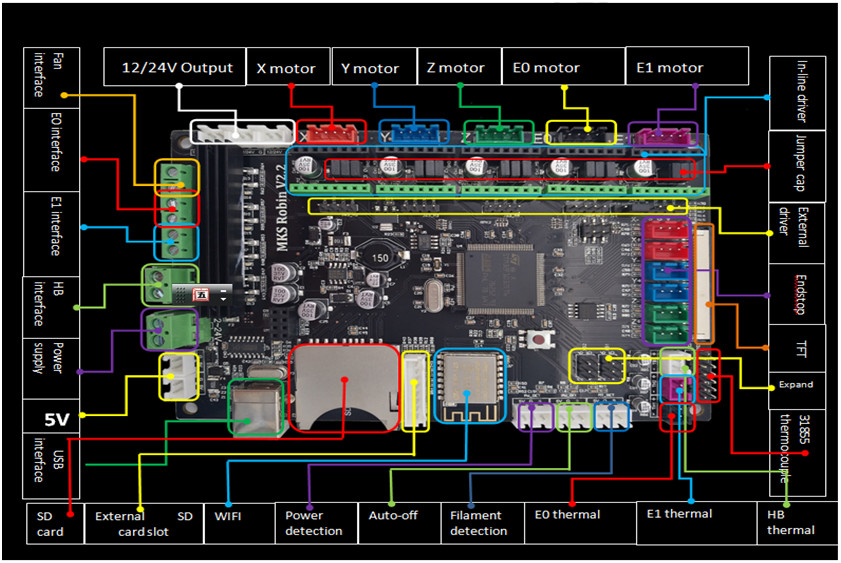 Notice
1.Please watch out the power  polarity .
2.Please don't  assemble drivers and motors when power on.
Firmware Update
1.Copy following documents to the root of SD card.(The file name isn't allowed to be edited.)



2.Then plug SD card to the board, and power on. It will update automatically.
​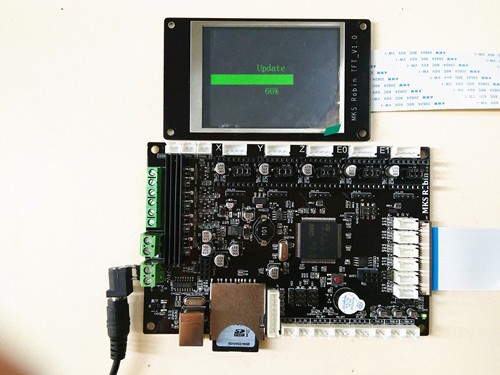 Package Includes:

1 x MKS Robin Mainboard
1 x MKS Robin TFT Touch Screen
1 x USB
1 x FFC cable 
Sold By 3D Gadgets Malaysia