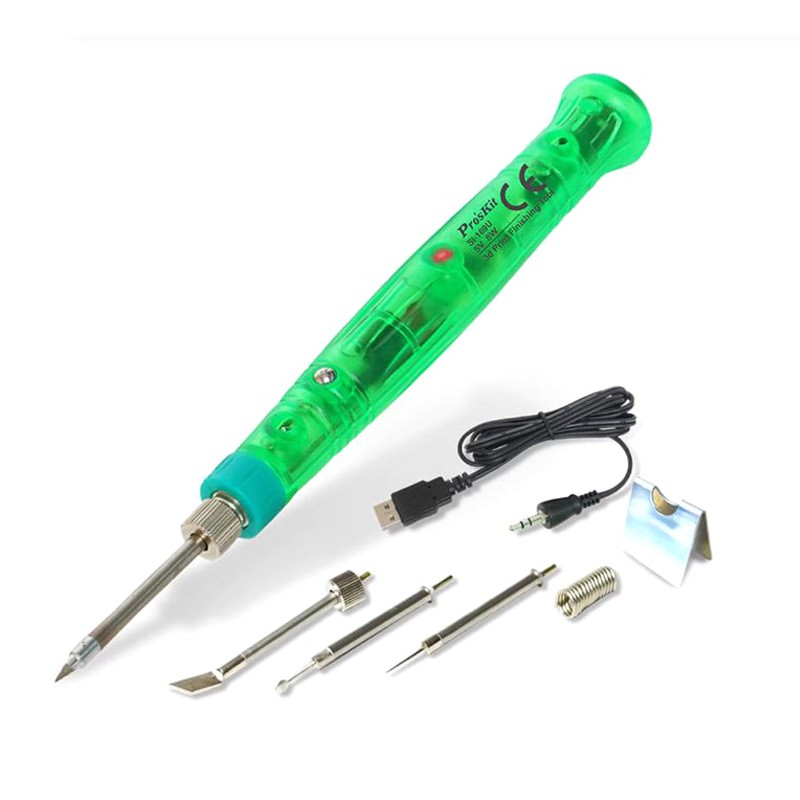  
Pro'sKit 3D Print Finishing Tool
Ship On Next Business Day
We Accept:

*NOTE: This product is a high temperature device and can reach up to 480°C. Keep out of reach of children. Do not touch the tip of the device when operating.
3D Print Finishing Tool
This fully functional USB powered soldering iron with 4 special tips for different finishing purposes on the 3D Printed objects. Compact and slim for portability with rapid heat up and instant recovery. 
Features
• USB powered Soldering iron, easy carry and repair.
• Fast heat up In less than 15 seconds.
• Low power consumption 8W and high temperature reach to 480°C.
• Auto sleep mode For power saving and prolonging the lifetime of heating element.
• Metal touch switch control Provides fast heating response.
• Working indicator To avoid accident.
• Includes 4 tips :
STANDARD general purpose tip for larger internal features and holes.Can also be used to make holes after printing
SCOOP perfect to remove stringing and imperfections from inside holes or recesses. Can also be used to blend surfaces
KNIFE for cutting and removing sections including the removal of supports, brims, and rafts from your 3D print
NEEDLE for clearing small holes and features or for detailed layer refinements in hard to reach places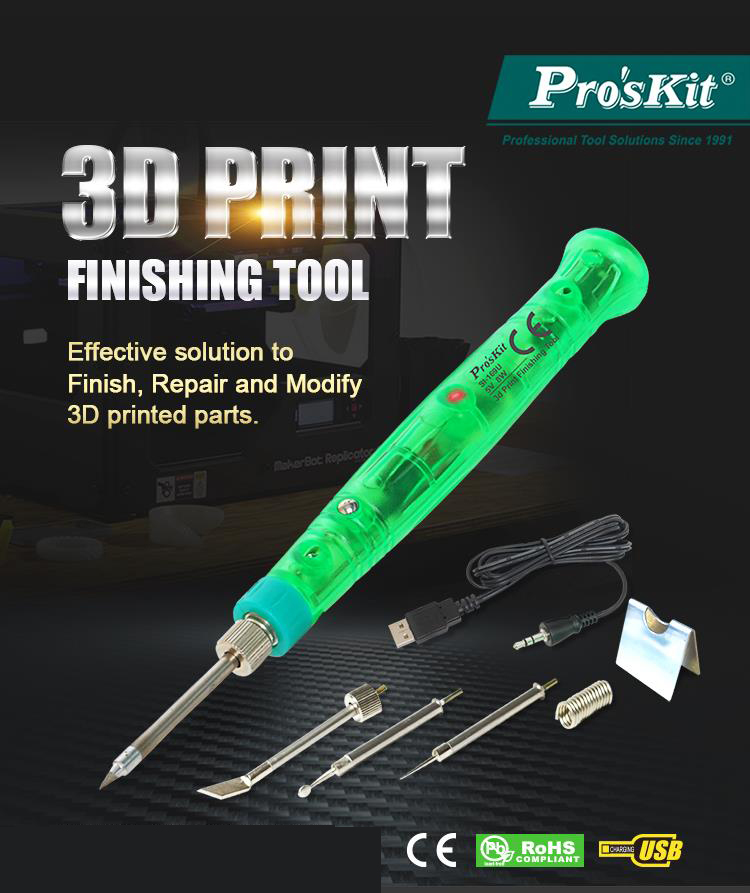 />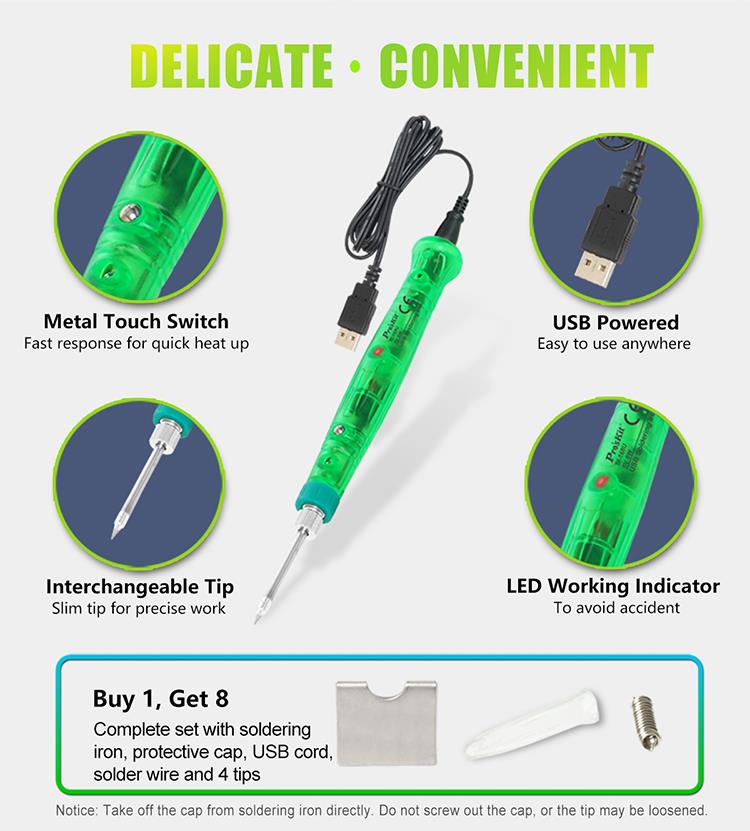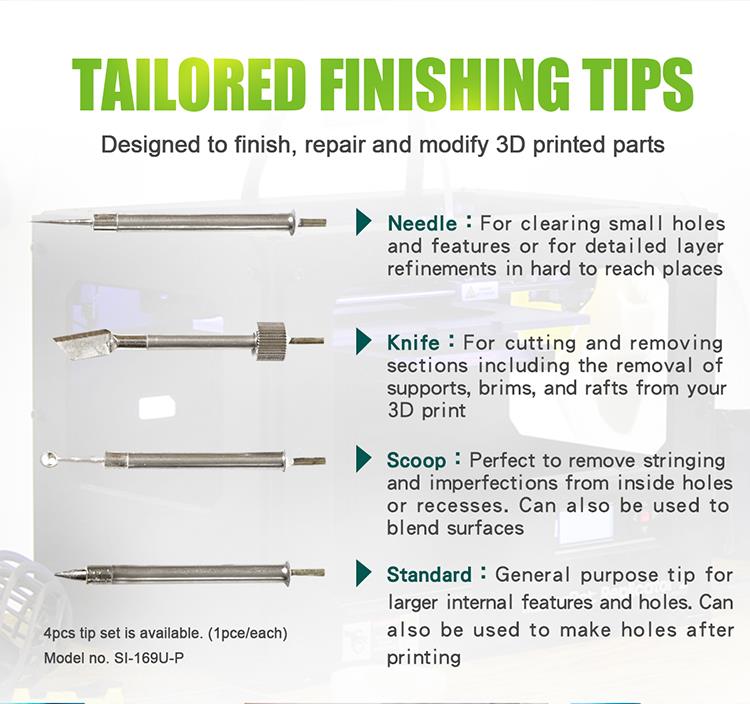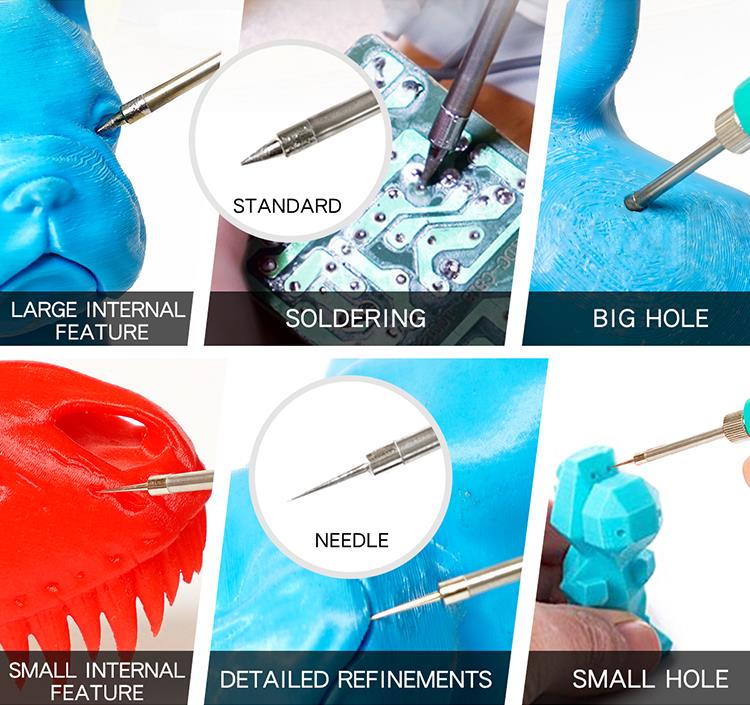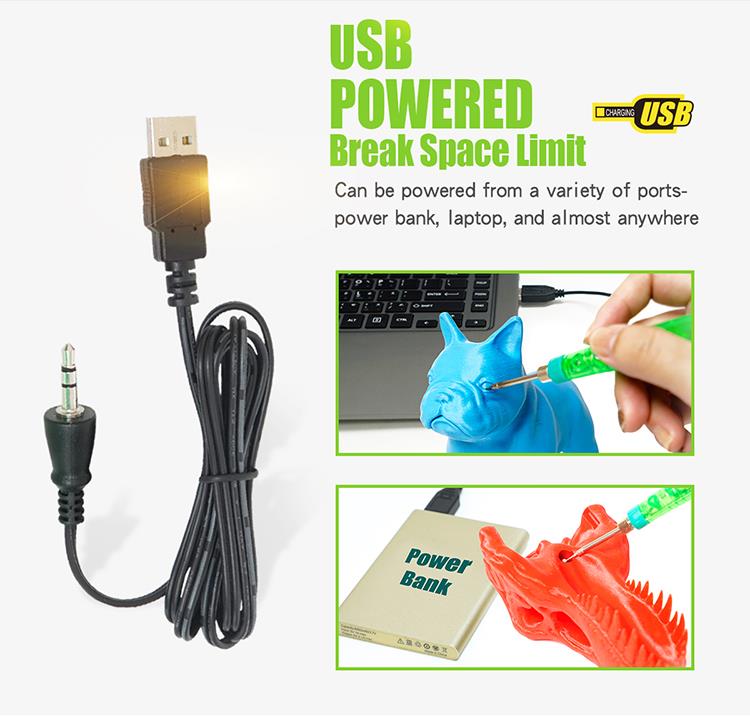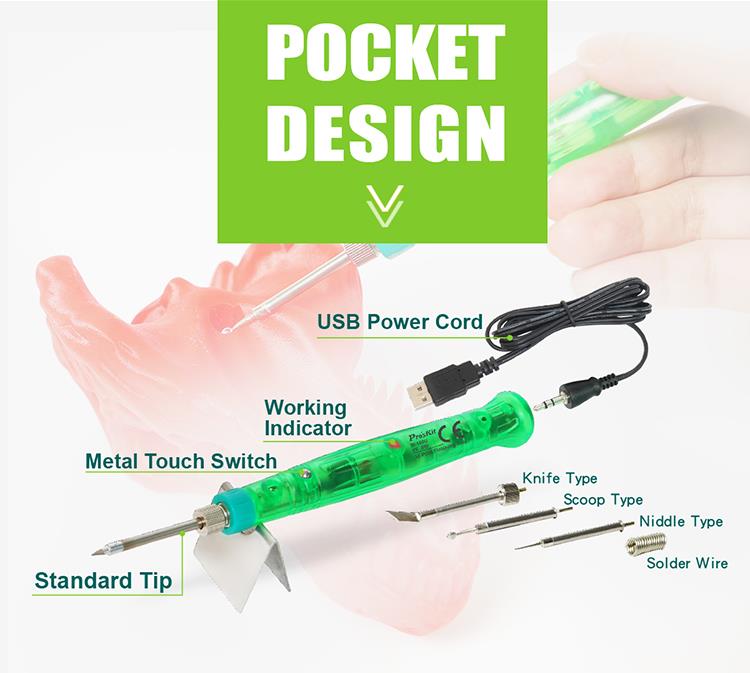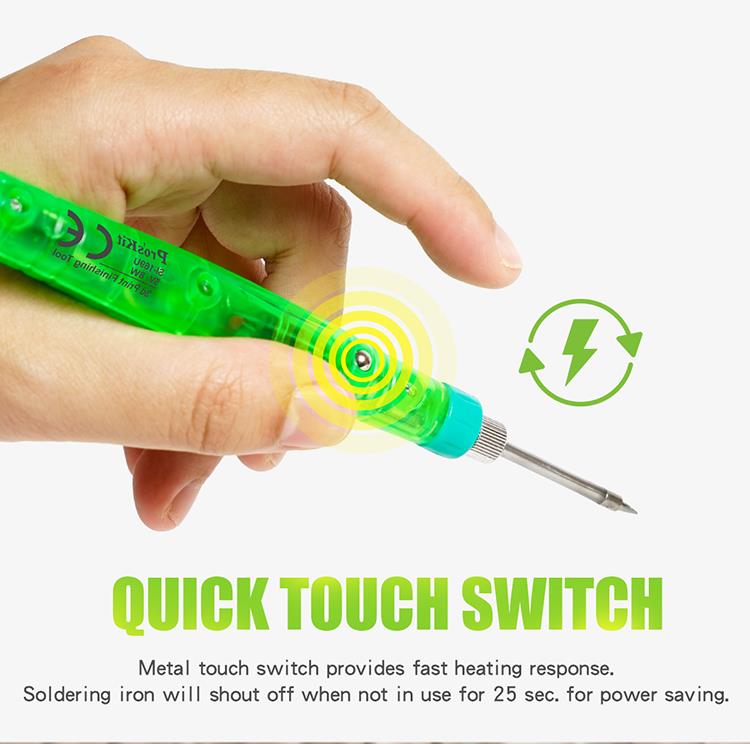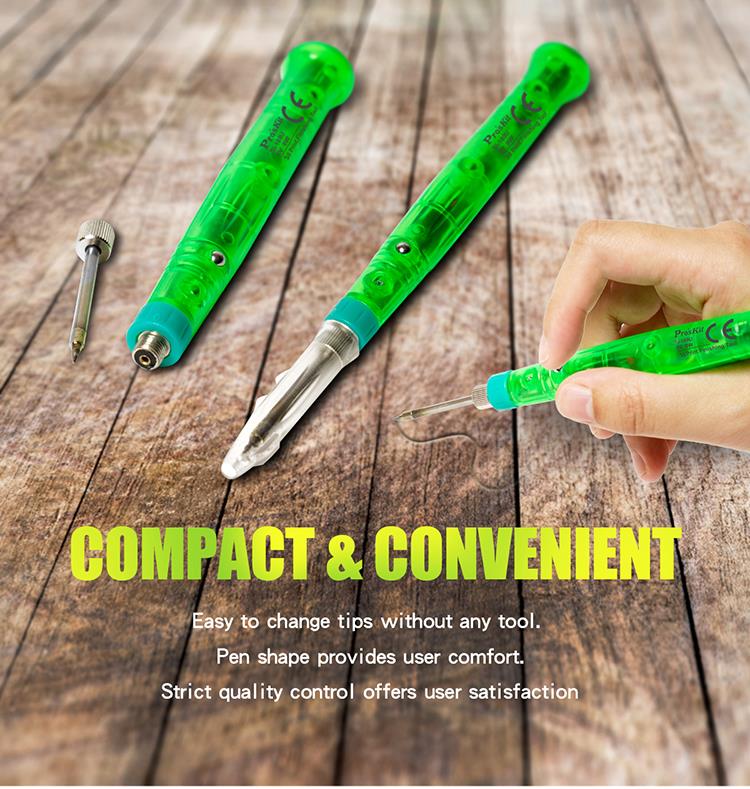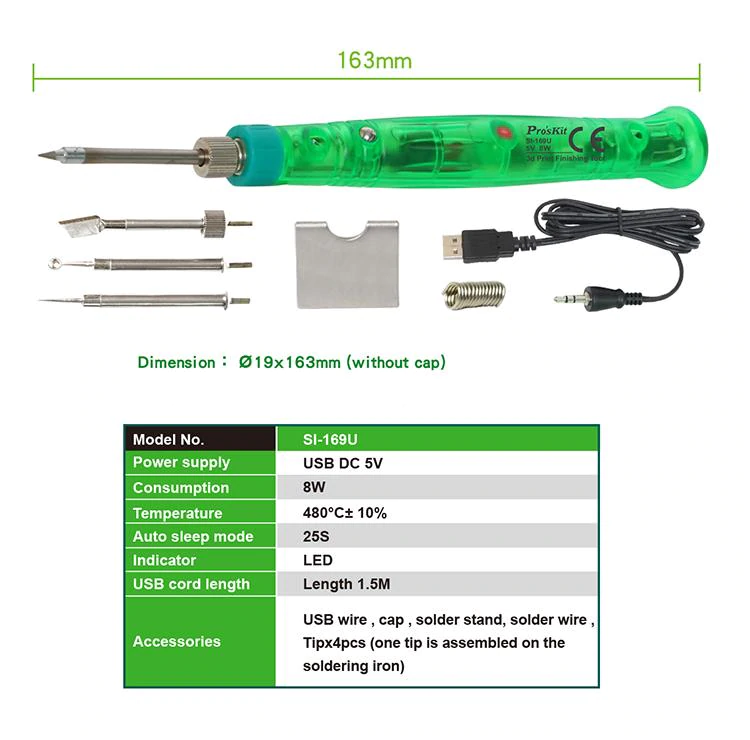 Package Includes:
1 x 3D Print Finishing Tool 
4 x Tips (Standard, Scoop, Knife and Needle)
1 x USB Cable
1 x Protective Cap
1 x Soldering Stand
1 x Soldering Wire
Sold by 3D Gadgets Malaysia
No customer reviews for the moment.
Customers who bought this product also bought: