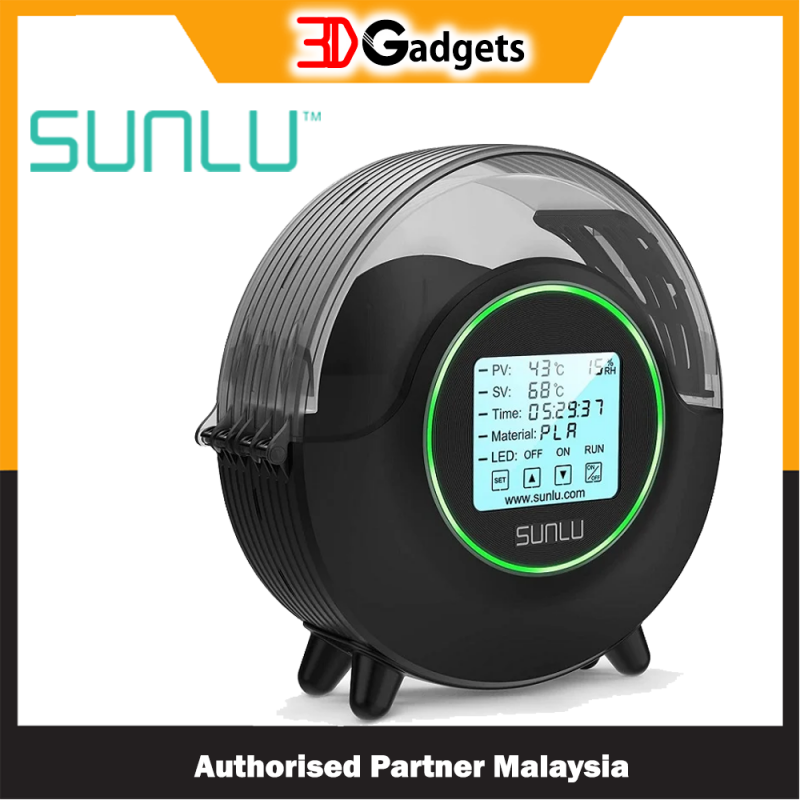  
SUNLU FilaDryer S2 Filament DryBox
SUNLU dry box is specifically made for the purpose of drying 3d printer filament, intended to remove moisture from the filament. It can keep 3D filament dry during the printing process.
We Accept:

【Better Printing with Dry Filament】SUNLU S2 Filament Dry Box will remove excess moisture of 3D printing filament, which help you avoid common problems like clogging, poor adhesion and layer migration caused by the dampness of the filament.
【Heating More Evenly, Drying Faster】As an upgraded product, the S2 drying box adopts a double heating element structure, which heats up faster and evenly heat.
【Convenient Touch Screen Operation】Our Upgraded Filament Drying Box can adjust the temperature (35~70℃) and time (1~99 hours) through the touch screen. After completing setting, the time, temperature, humidity and other indicators will be displayed on the screen in real-time.
【Remember Your Operation】You can choose consumable code like PLA to jump to the corresponding default temperature and time or adjust them to your needs. The settings before the shutdown will be remembered until you change settings again.
【Quality and Service Guarantee】SUNLU FILADryer S2 has a variety of certificates to ensure quality, such as CE, FC, RoHS, etc. And there is one year warranty on our filament dryer and lifetime technical and service support.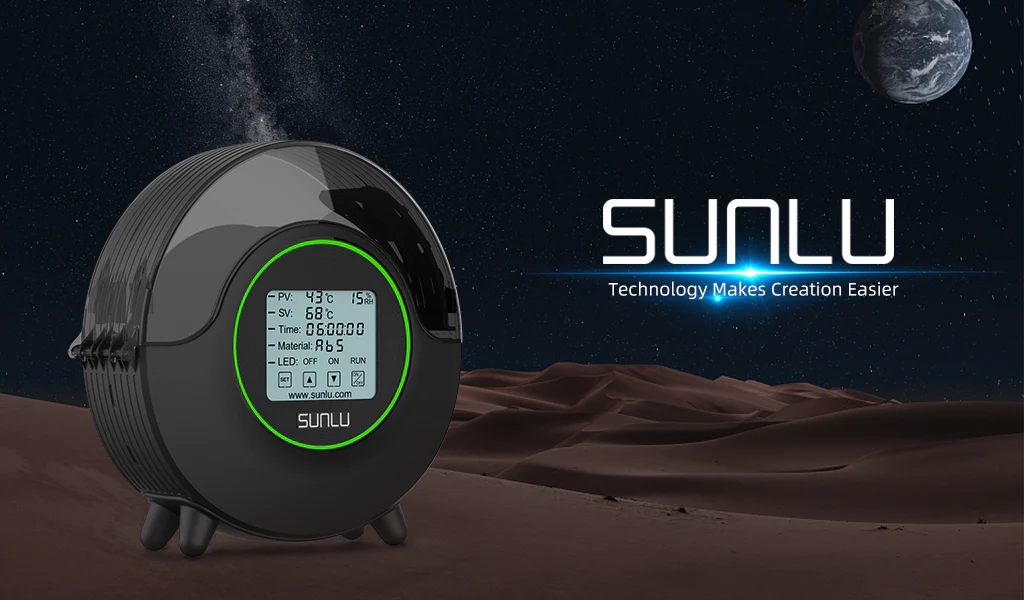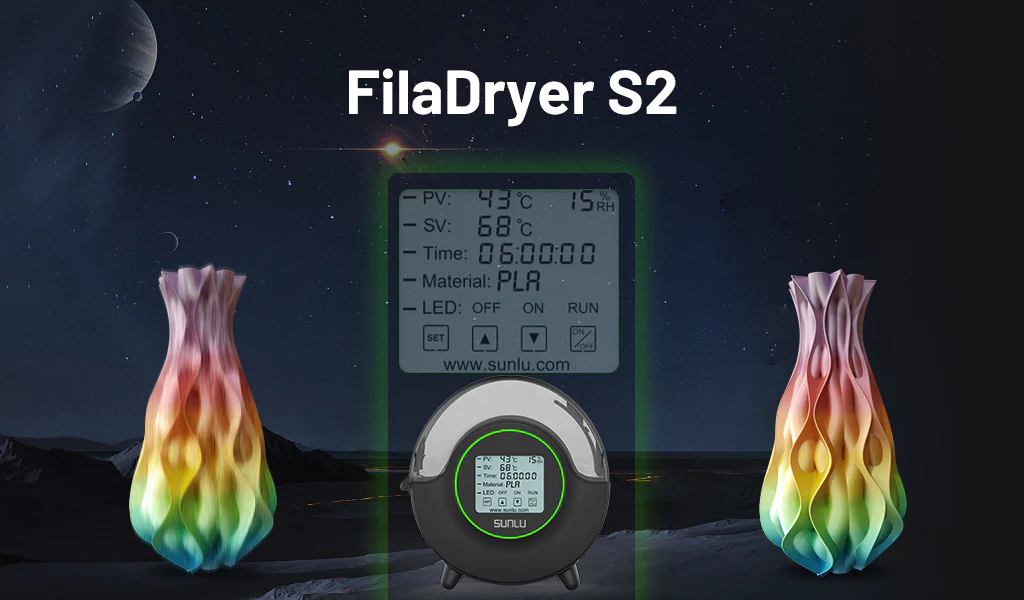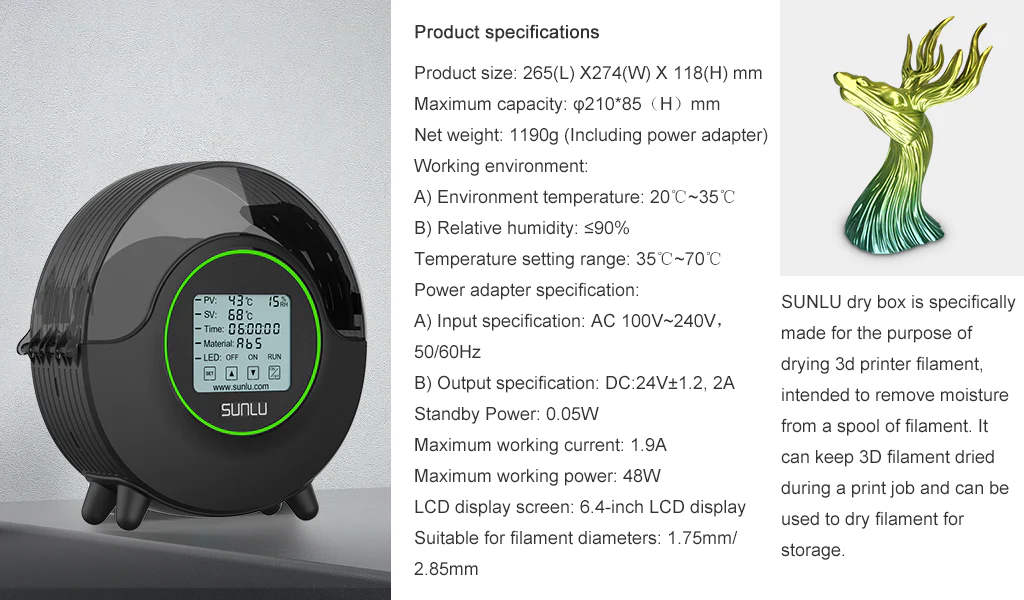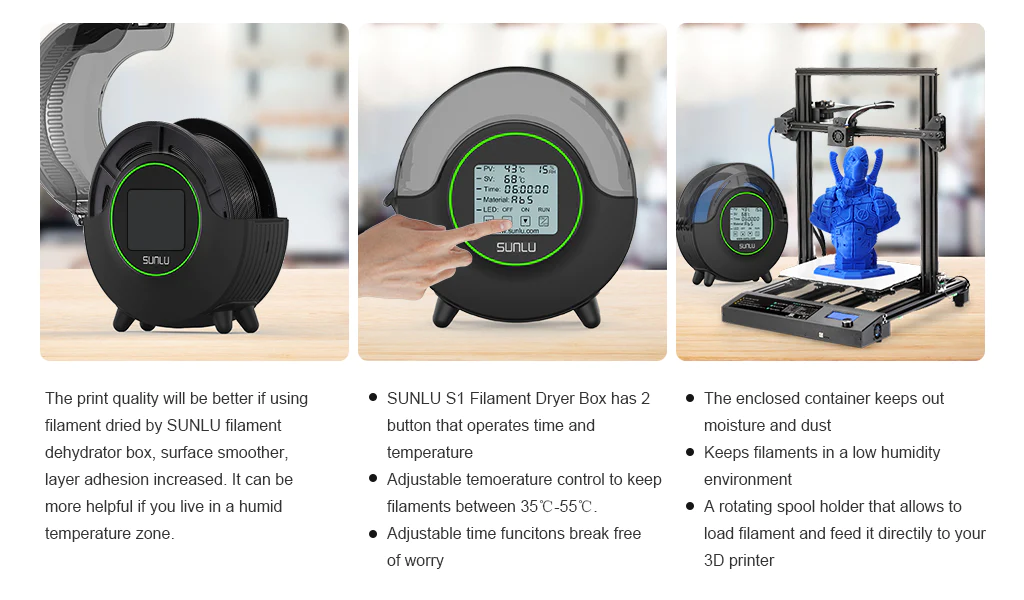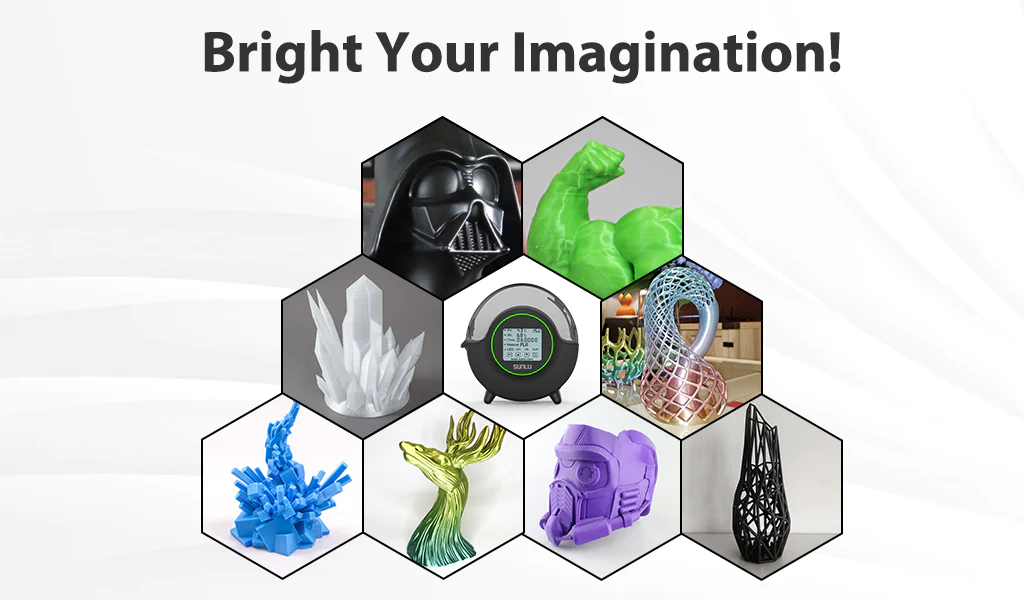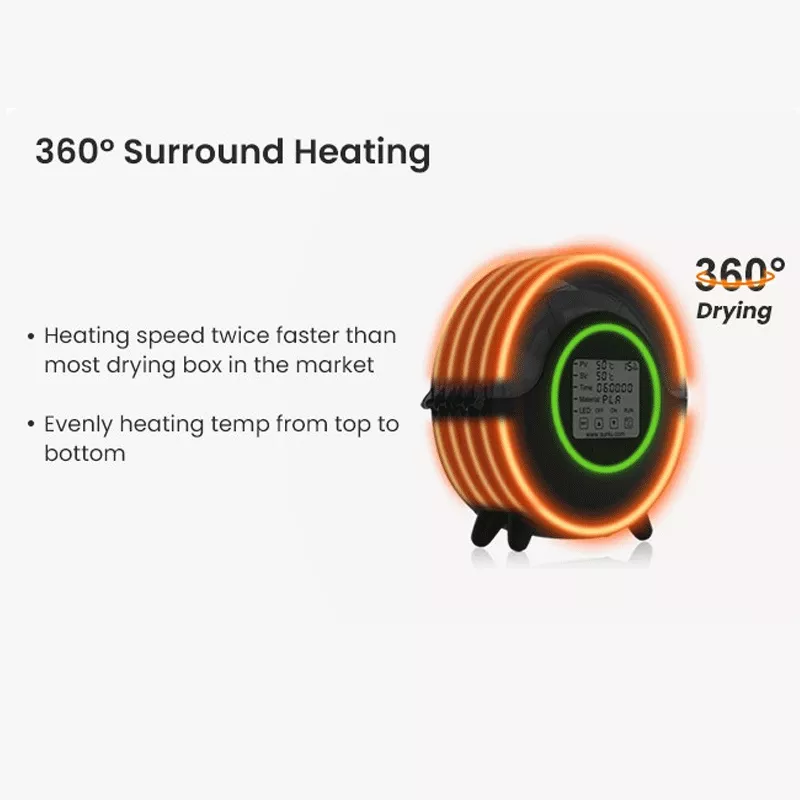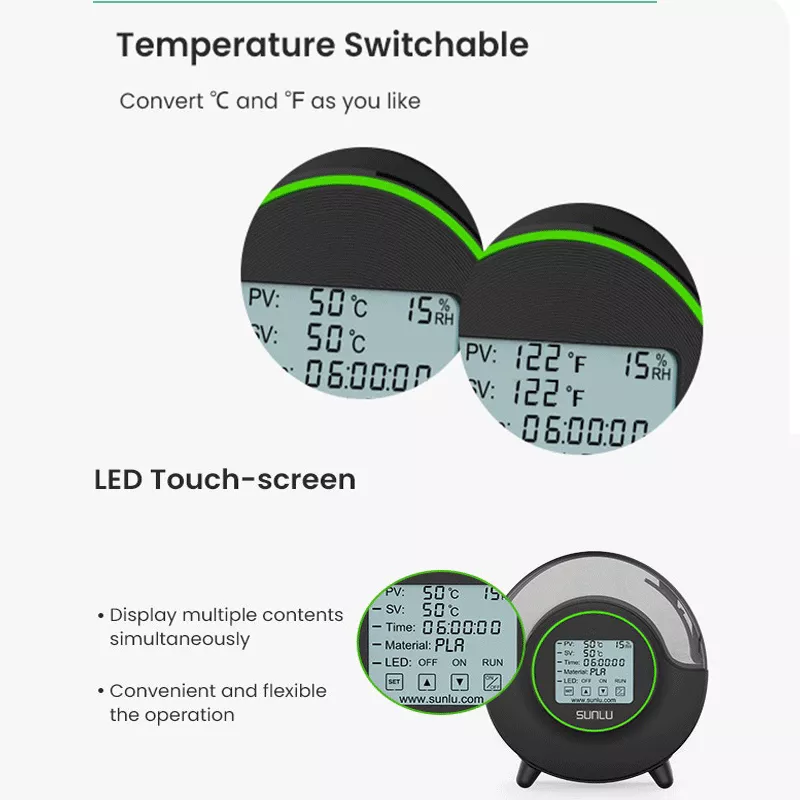 Sold by 3D Gadgets.
No customer reviews for the moment.