 
Creality K1 High Speed FDM 3D Printer
Ship On Next Business Day
600mm/s Max Speed
20000mm/s² Acceleration
32mm³/s Max Flow Hotend
Hands-free Auto Leveling
Self-test with One Tap
Solve Ringing with G-sensor
Frame with Die-cast Parts
Auxiliary Cooling Fan in Chamber
We Accept:

Introducing the Creality K1 3D Printer - Unleash Your Creativity!
The ultimate tool for makers, artists, and hobbyists. Engineered with precision and packed with cutting-edge features, this printer is designed to revolutionize the way you create.
The Creality K1 boasts a sturdy frame and a large build volume, allowing you to bring even your most ambitious projects to fruition. With a build area of 220 x 220 x250mm, you'll have the freedom to print objects of various sizes, from intricate miniatures to impressive prototypes. The printer's high-precision printing technology ensures that every detail is captured with impeccable accuracy.
Equipped with a user-friendly interface, the Creality K1 makes 3D printing accessible to both beginners and experts. The intuitive touchscreen display provides effortless control, enabling you to navigate through settings, adjust parameters, and monitor the printing progress with ease.

One of the standout features of the Creality K1 is its compatibility with a wide range of materials. From PLA and ABS to PETG and TPU, this printer supports various filament types, empowering you to experiment and explore different creative possibilities. The heated build plate ensures excellent adhesion, while the enclosed chamber maintains a stable printing environment, resulting in consistent and high-quality prints.
With an emphasis on speed and efficiency, the Creality K1 utilizes advanced printing technology to reduce print times without compromising on quality.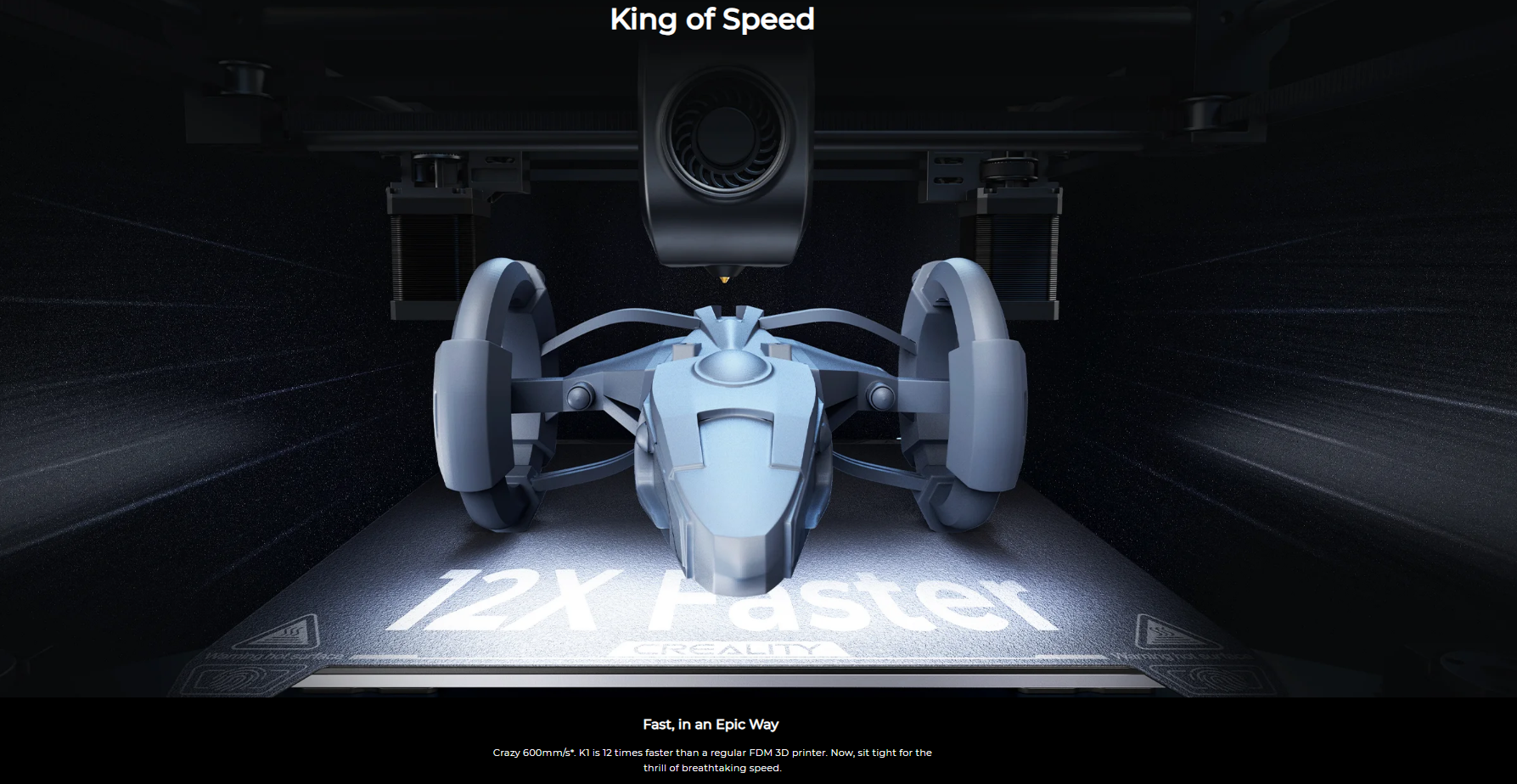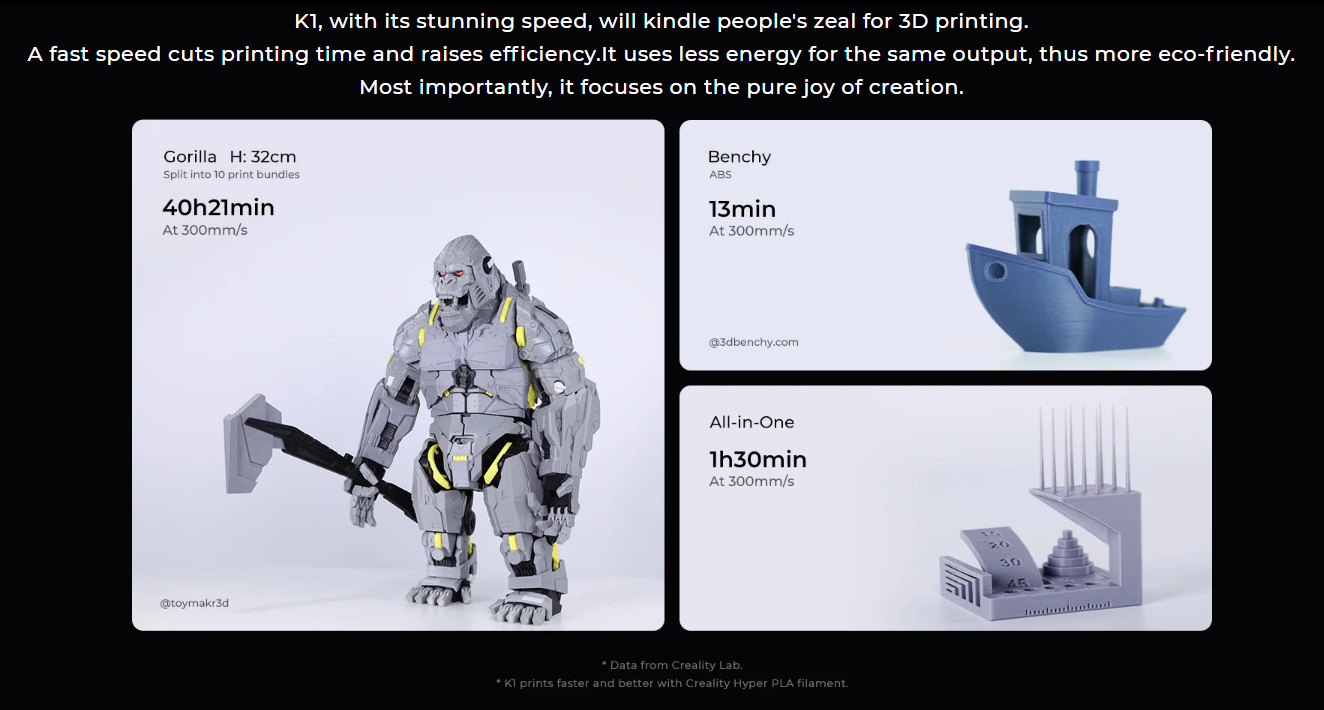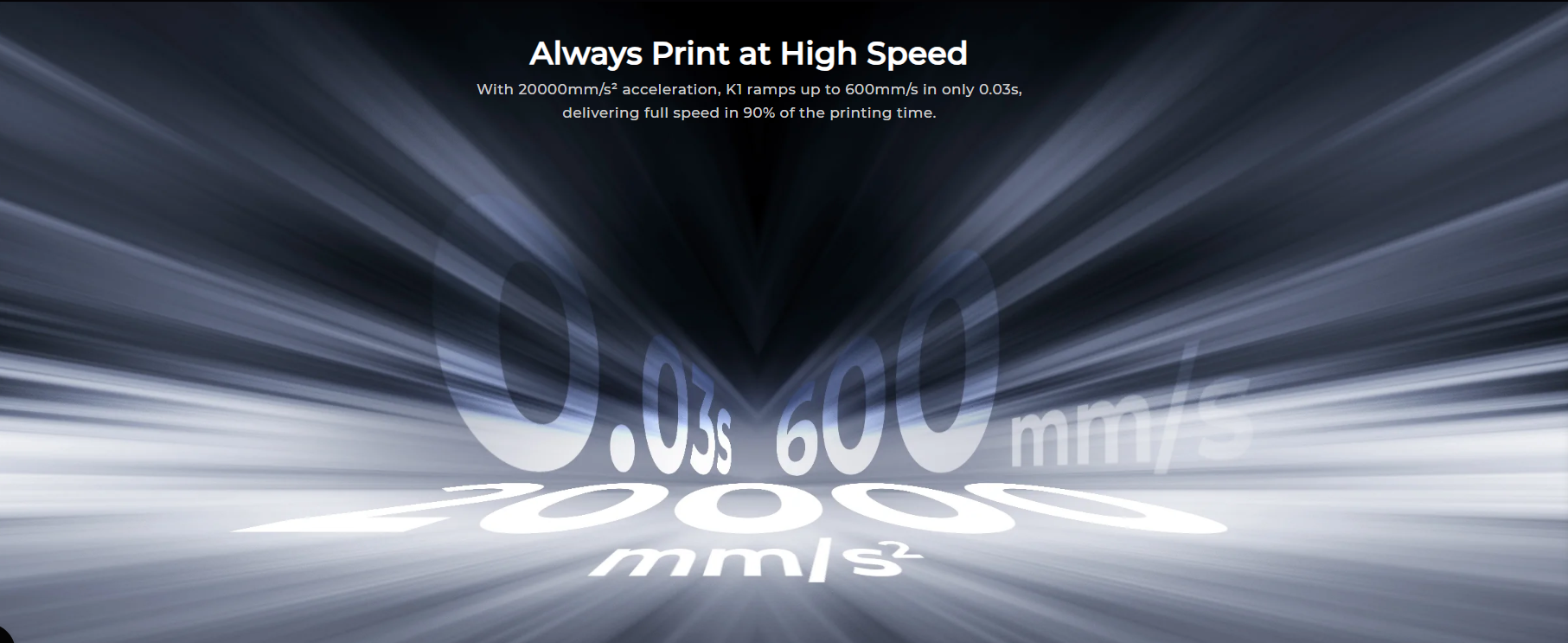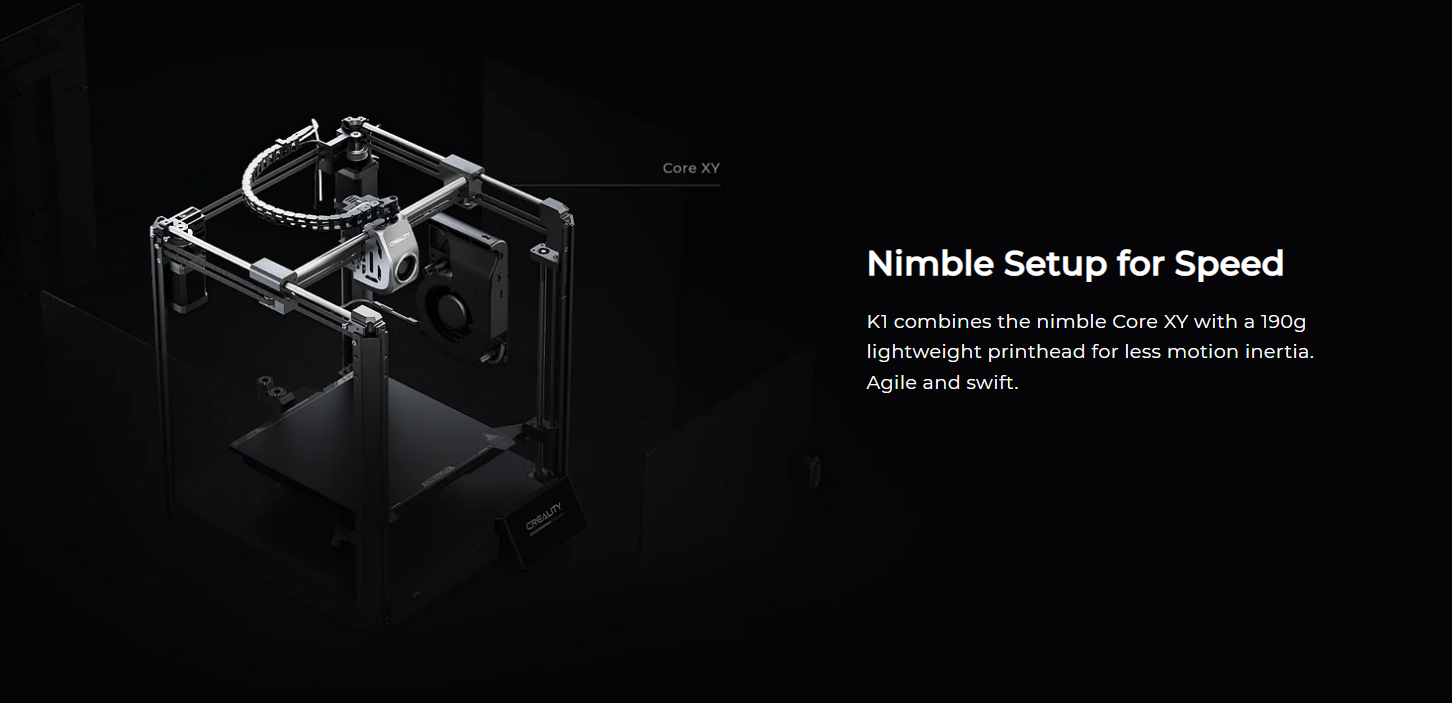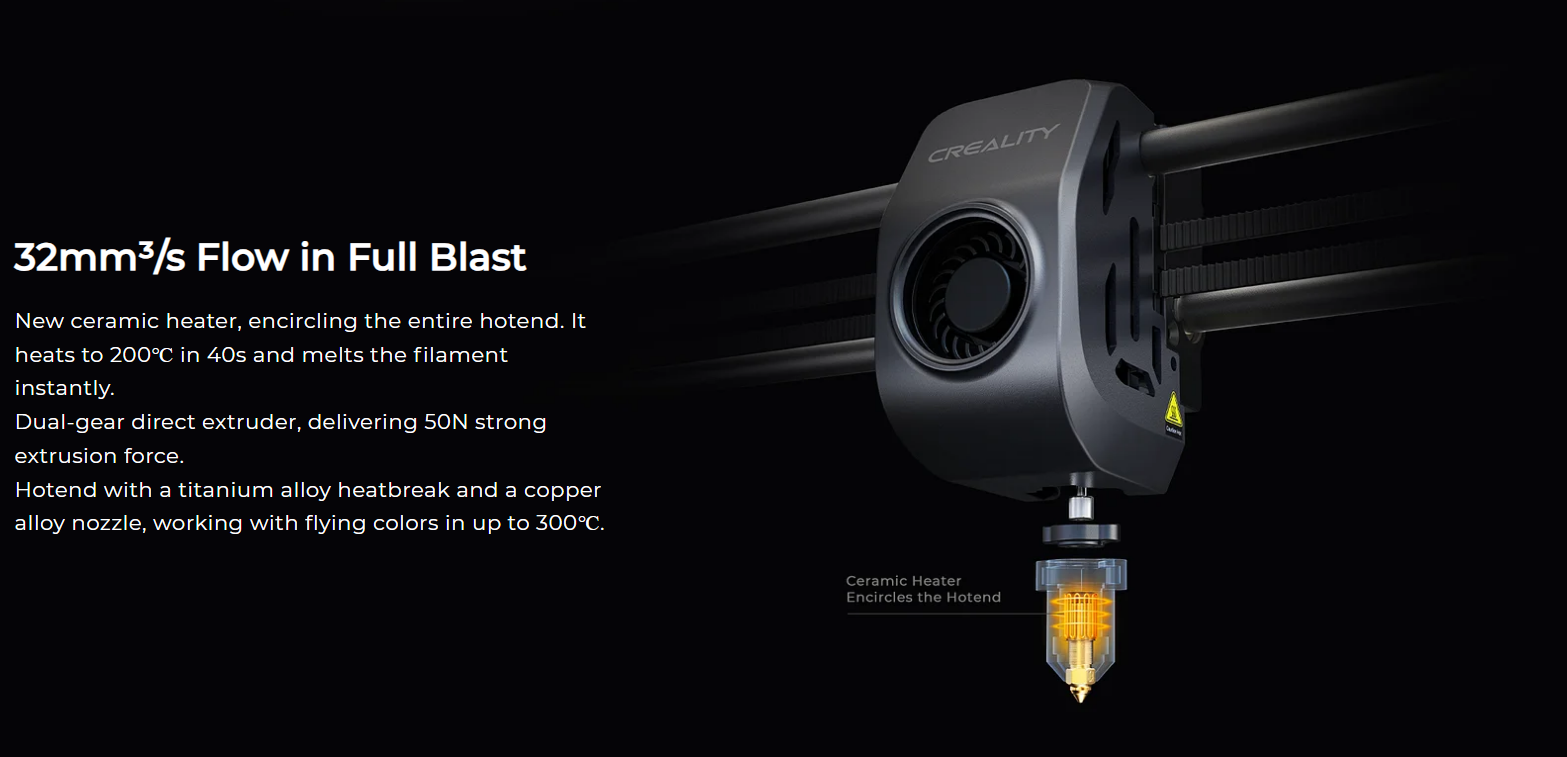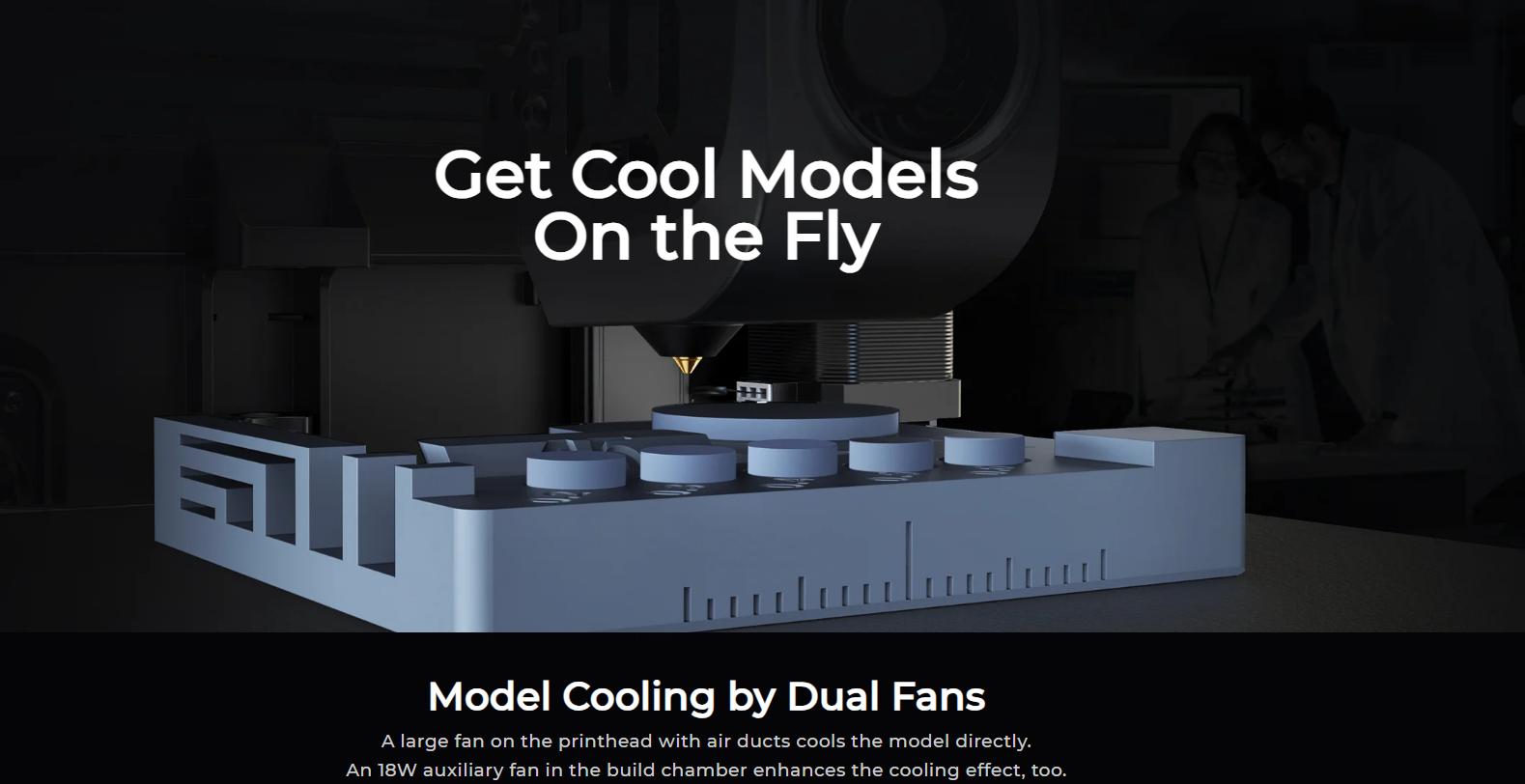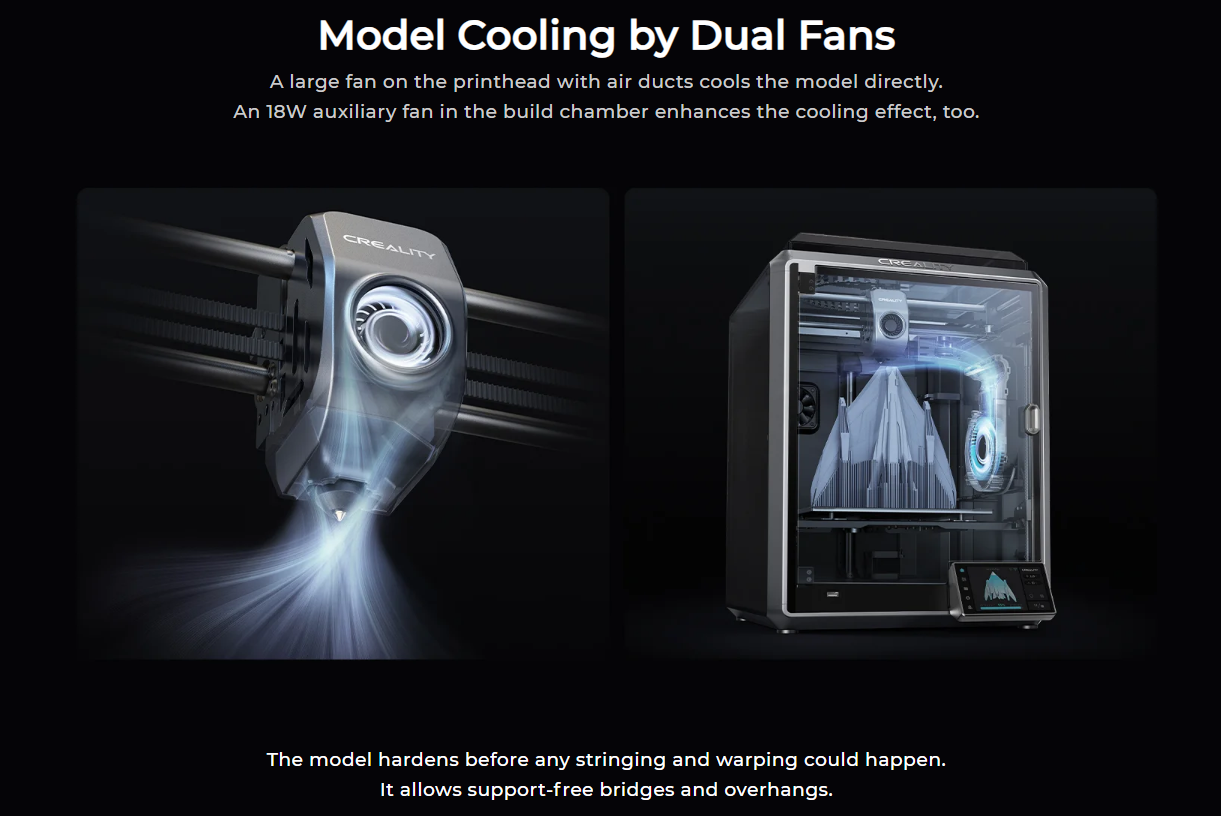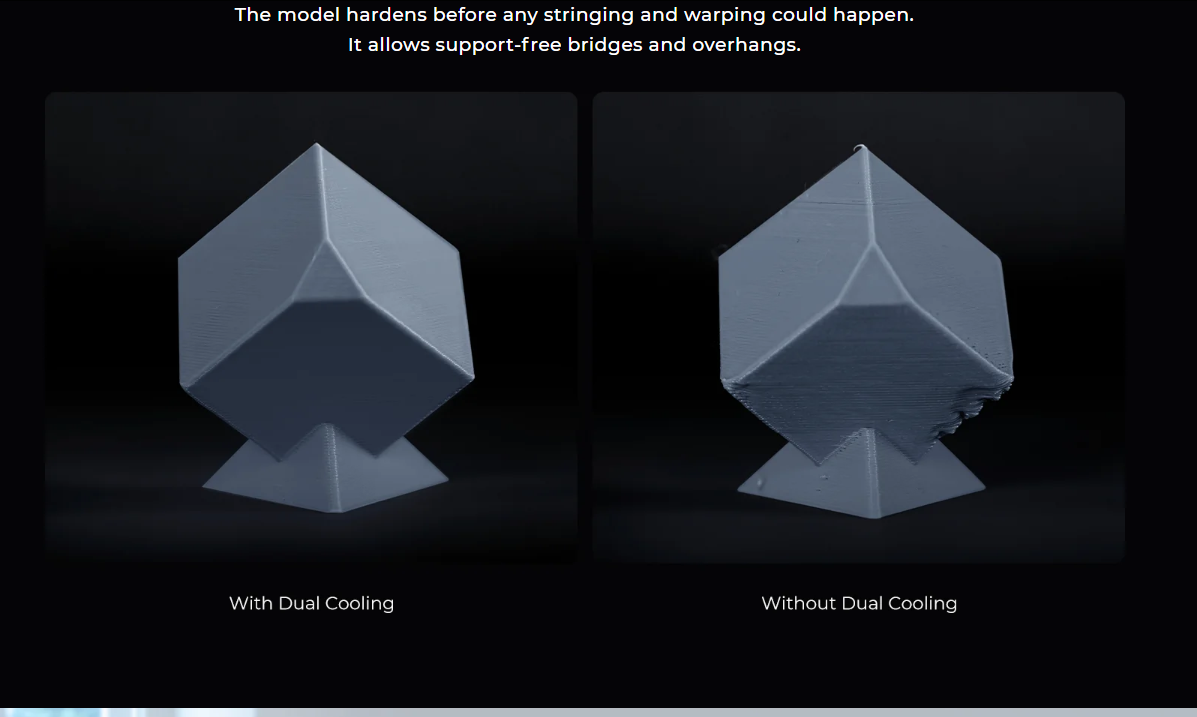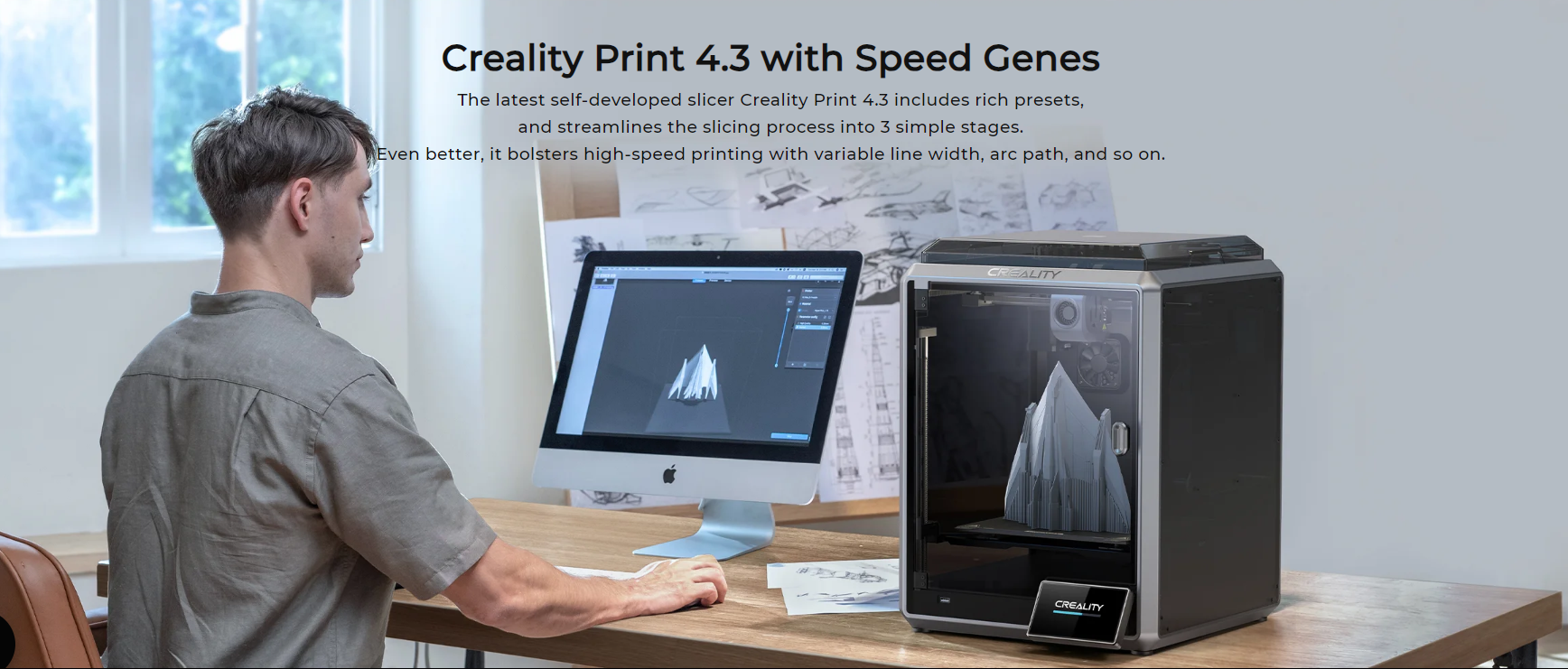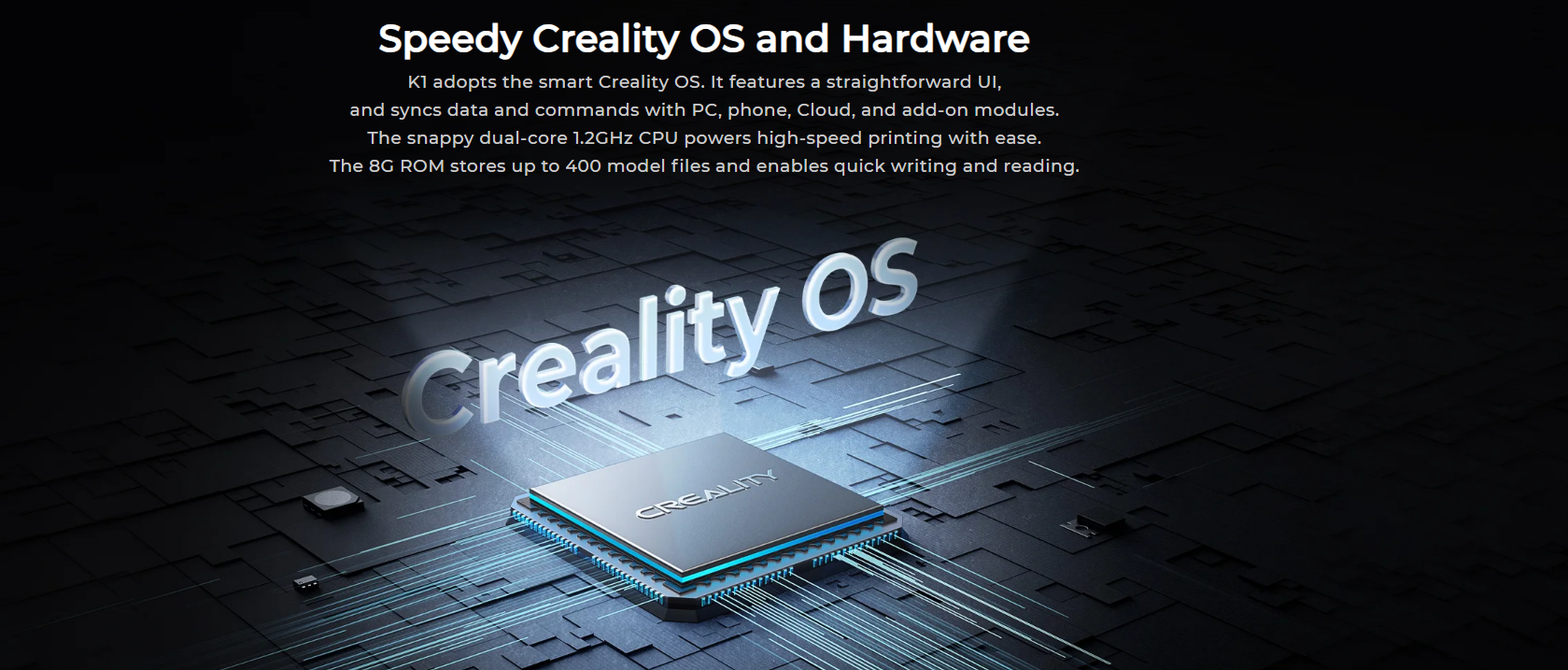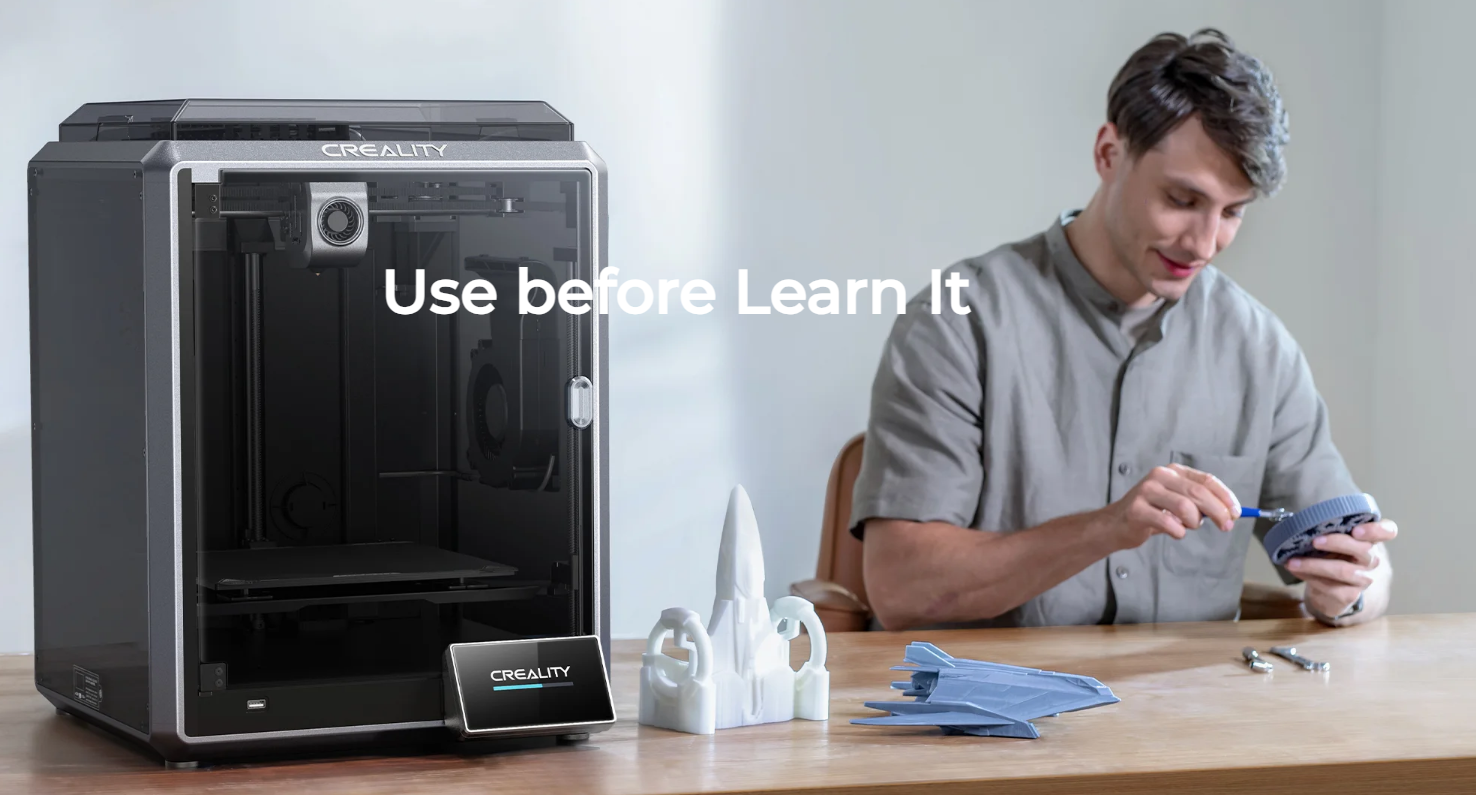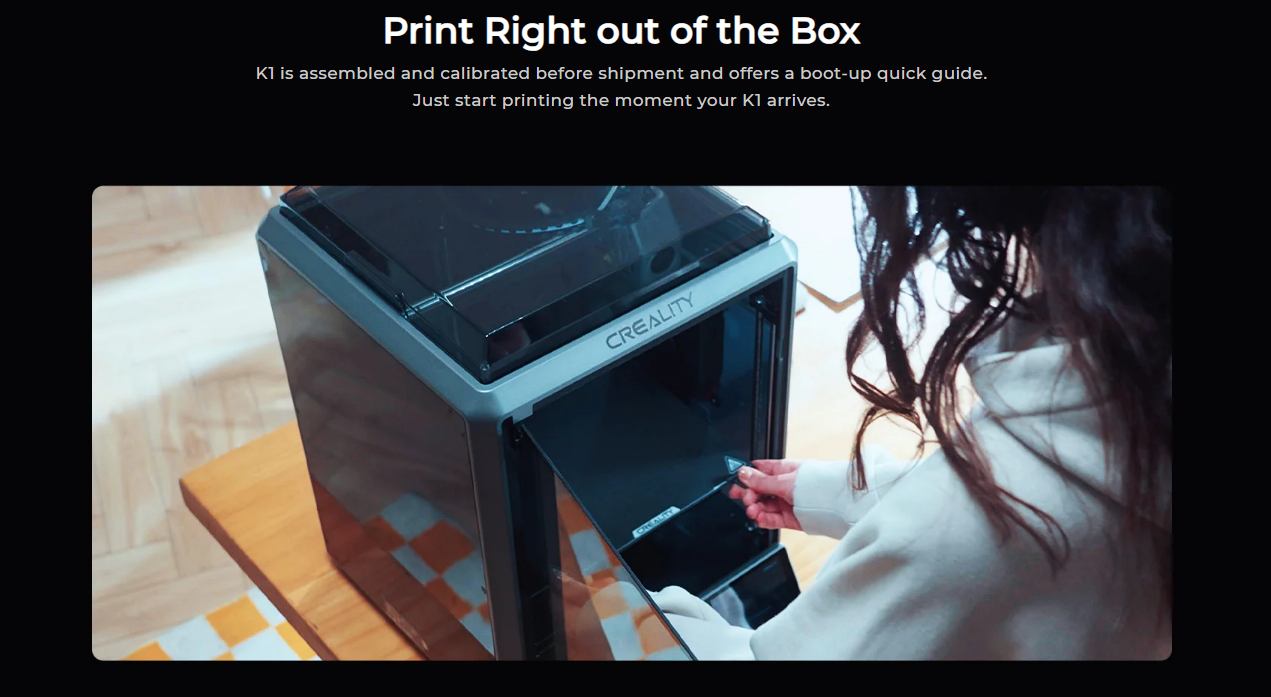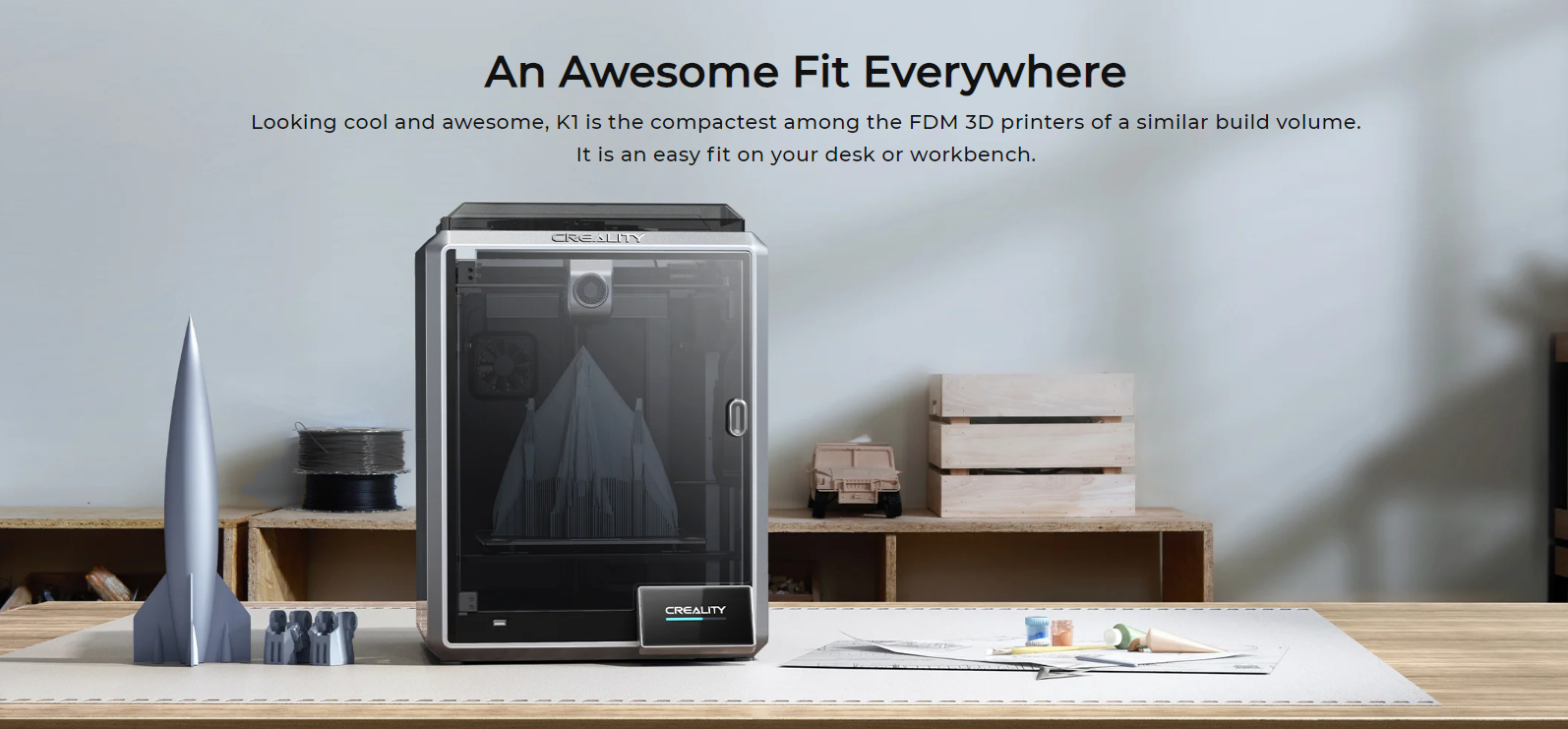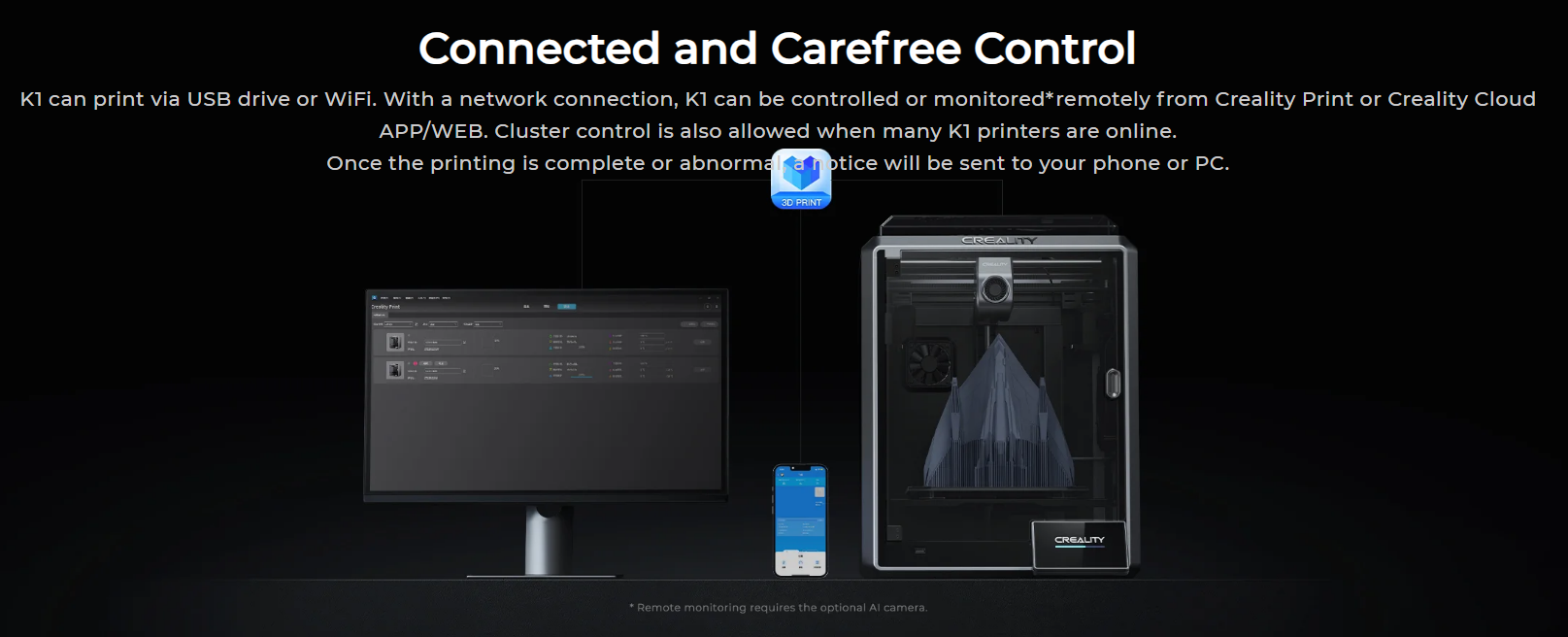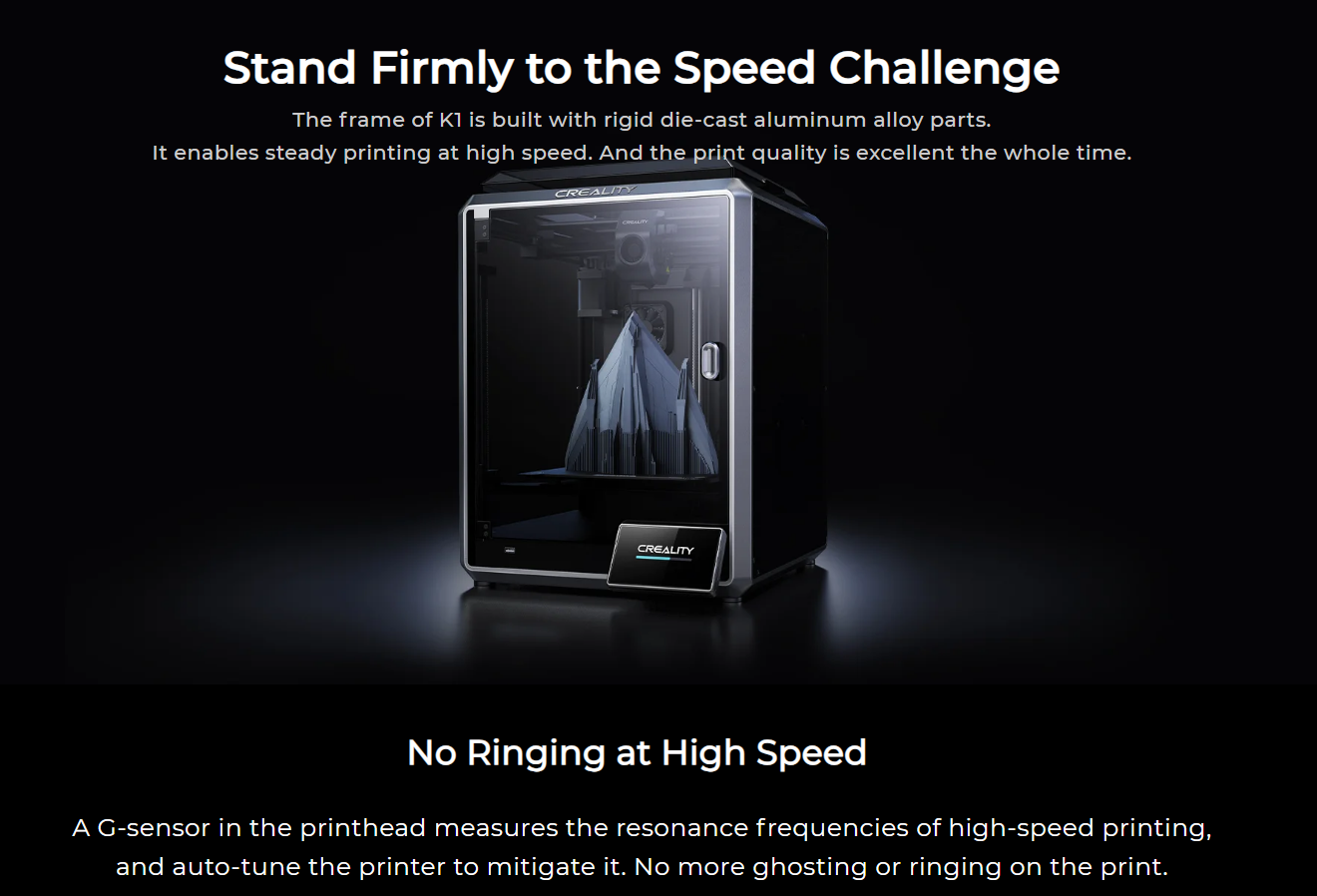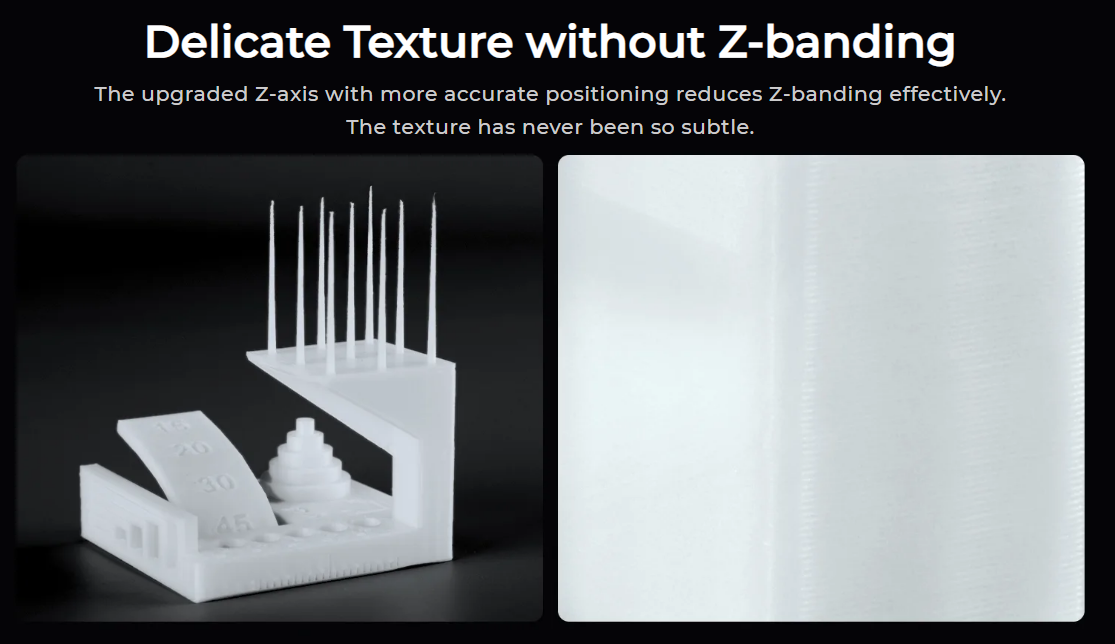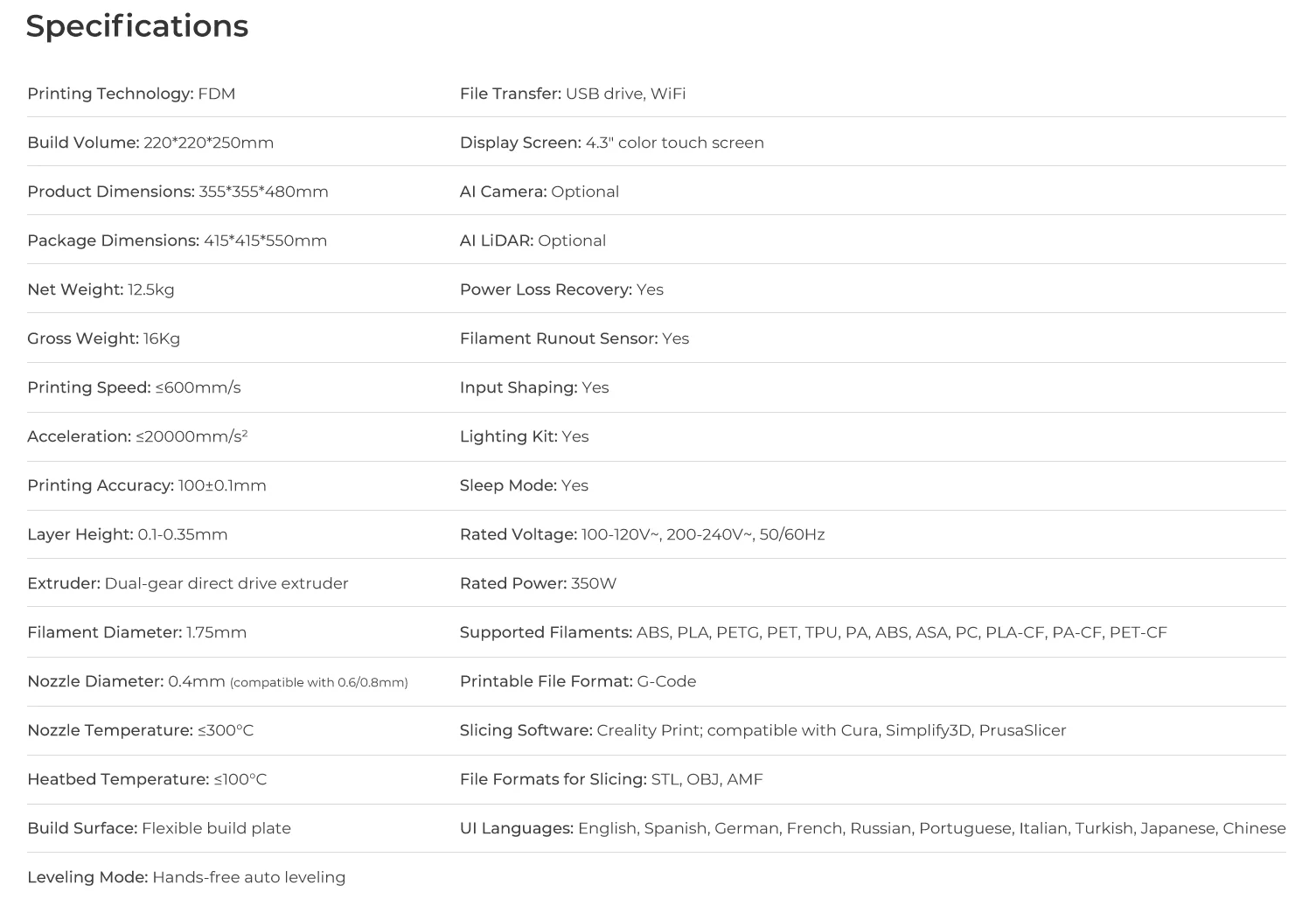 Sold by 3D Gadgets.
Data sheet
Warranty

12 months carry in warranty against manufacturer defects (excluding wear & tear parts and user mishandling) Outstation customer need to bear the shipping cost (to and fro)
No customer reviews for the moment.