 
FlashForge PLA Dual Tone Multi-Color Filament for 3D Printer
Ship On Next Business Day
We Accept:

FlashForge PLA Dual Tone Multi-Color Filament
Flashforge color changing filament is made of a reinforced and toughened modified material. A color toner is added in it during production this is the reason why this PLA filament presents different colors if looking it at different angles. Think how cool it would be when the color change effects taking on your 3D printed models!
Features:
- This filament feeds and extrudes smoothly and constantly, with good finish texture and stably performing well until the end of using.
- Compatible with most types of FDM 3D printers.
- Flashforge color changing PLA filament diameter: 1.75mm.
Specifications:
- Recommended printing temperature:190~220℃.
- Platform heating temperature:Room temperature~60℃ (40℃ is recommended).
[Burnt Titanium]
The 3D model changes gray blue, gray green or gray purple if looking at different angles.
[Nebula purple]
The printed model shows brilliant blue, brilliant green or brilliant purple if looking at different angles.
Warm tips:
1. To keep a good printing effect, please ensure this color changing 3D printer filament be stored in dry and cool environment. Moist air and long-time sunlight exposure is bad for the filament.
2. Please use up the filament as soon as possible after unsealing it. The leftover color changing PLA filament should be sealed well.
Storage
- After each print, we recommended storing printer filament in a sealed plastic bag or box to prevent be affected with moisture.
- Friendly Reminder(After Use):Be sure to insert the free end of the filament into the hole to avoid the filament being tangled for next time use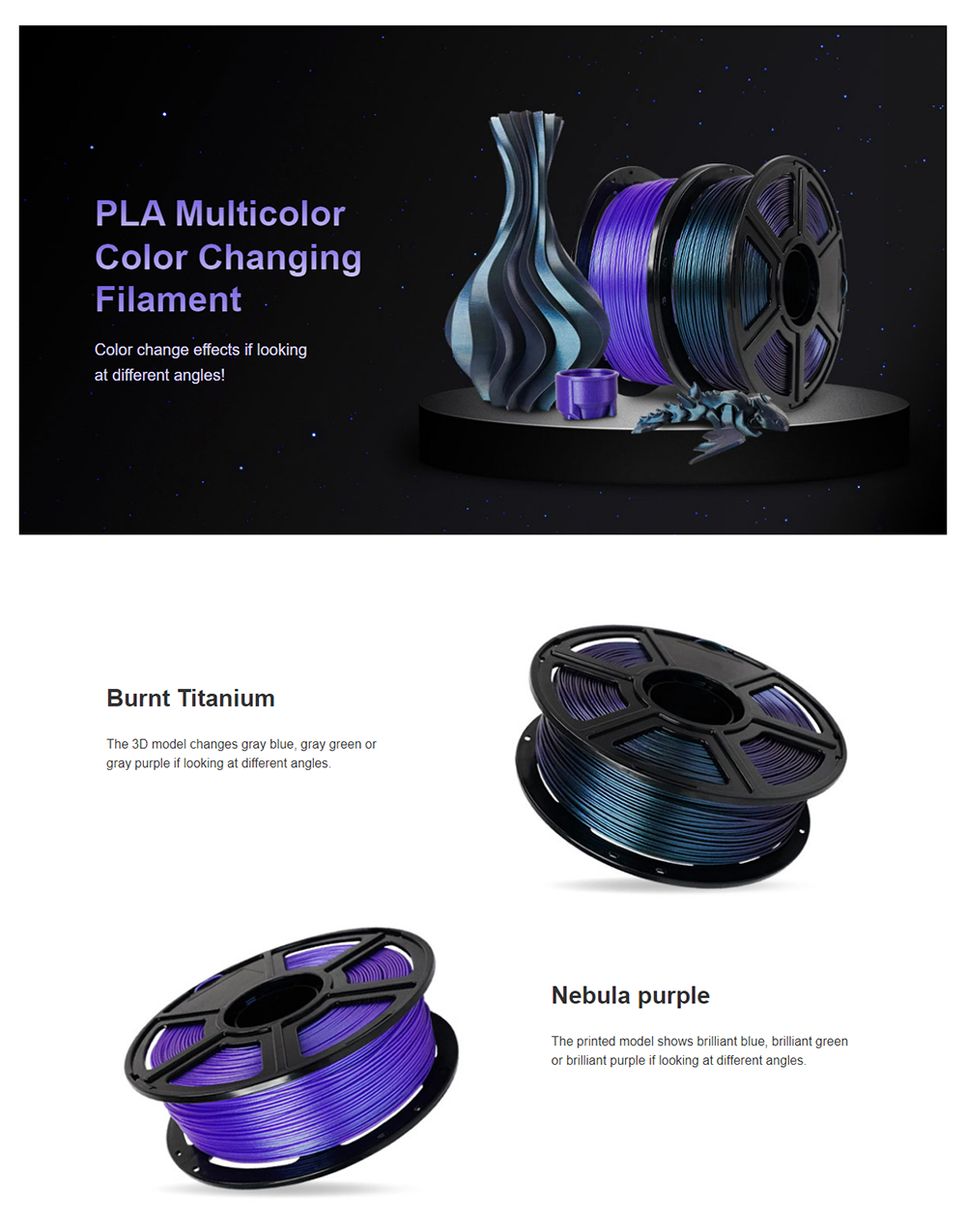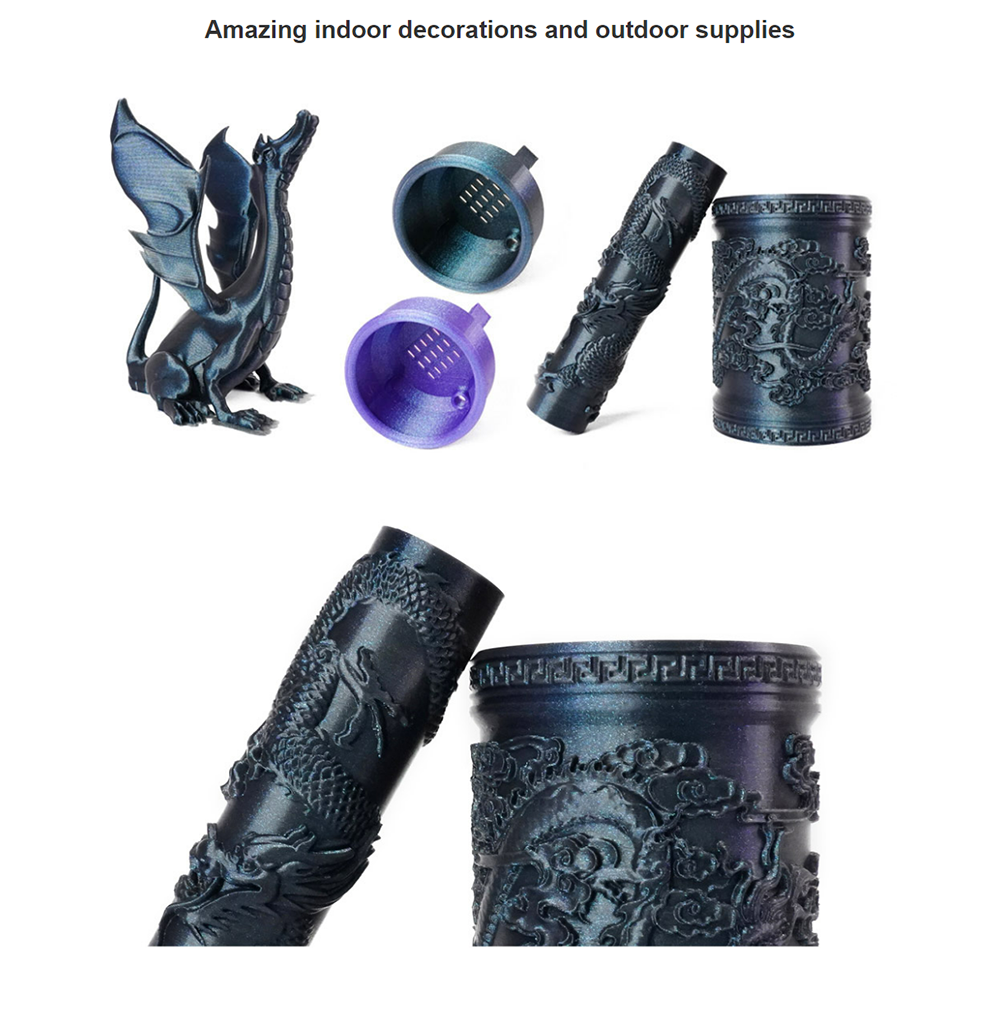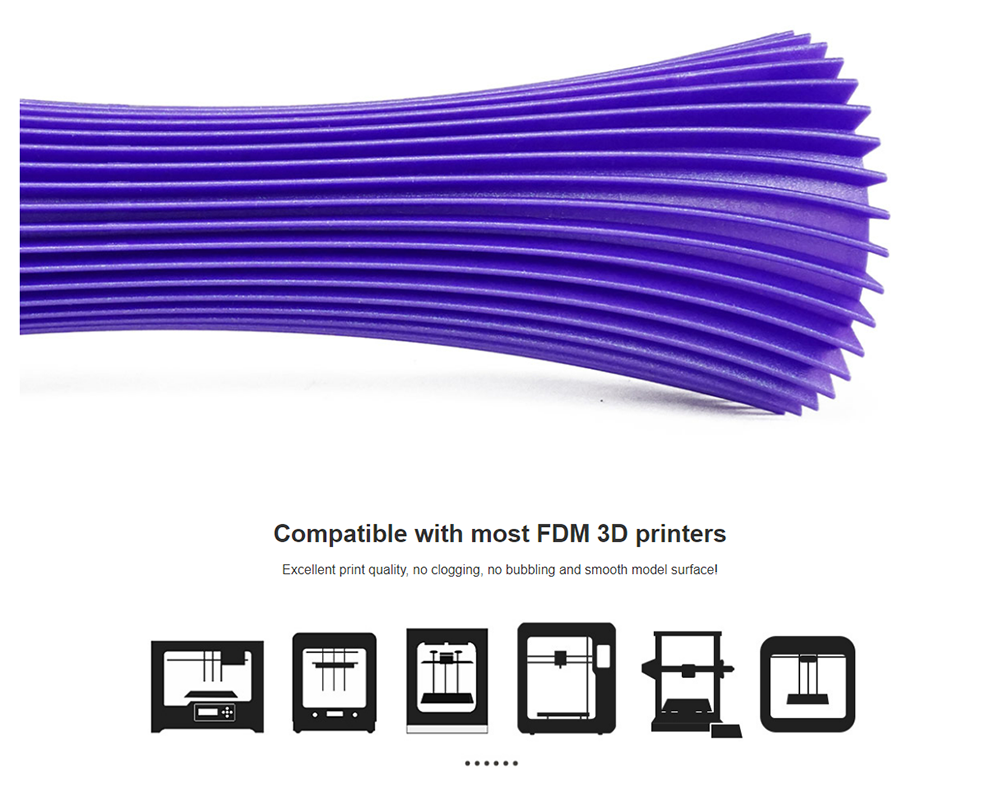 Sold by 3D Gadgets Malaysia
No customer reviews for the moment.