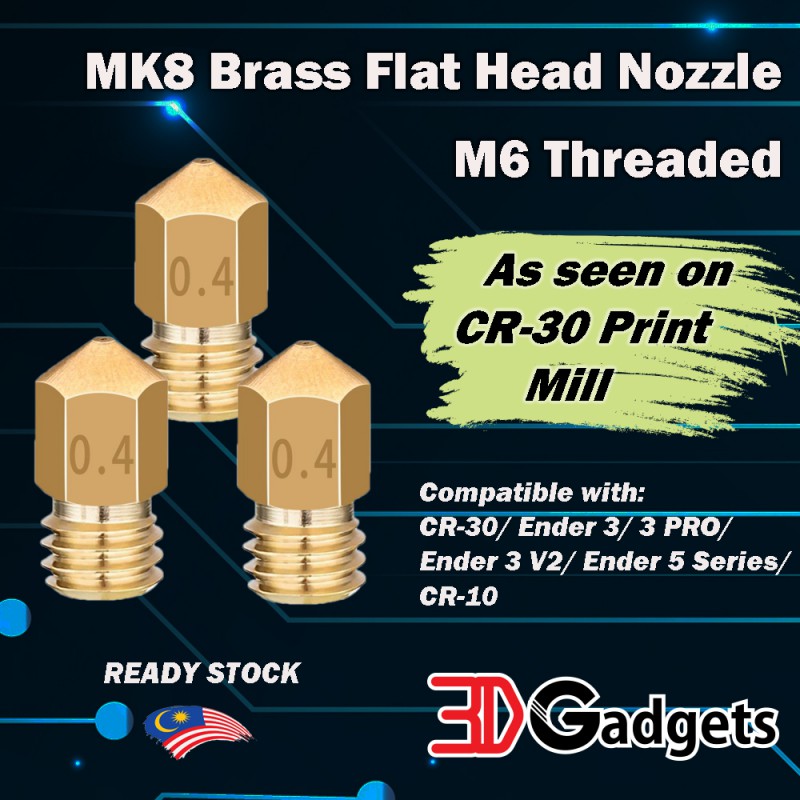  
MK8 M6 Threaded Flat Head Nozzle for 3D Printer
Ship On Next Business Day
- High Hardness
- High Thermal Conductivity
- Wear Resistant
- Suitable for abrasive filament
We Accept:

The MK8 M6 Threaded Flat Head Nozzle is a type of 3D printer nozzle used with 1.75mm filament. It has a flat head shape and is threaded with an M6 thread. This type of nozzle is commonly used on the CR-30 Print Mill 3D Printer. The nozzle's flat head design improves adhesion between layers, resulting in high-quality prints. 
Specifications
Material: Brass
Nozzle accuracy: 0.4mm
Thread type: M6 thread
Size: 13mm x 6mm
Filament: 1.75mm
Package Includes:
1 x MK8 M6 Threaded Flat Head 1.75mm Nozzle
Sold by 3D Gadgets Malaysia
No customer reviews for the moment.