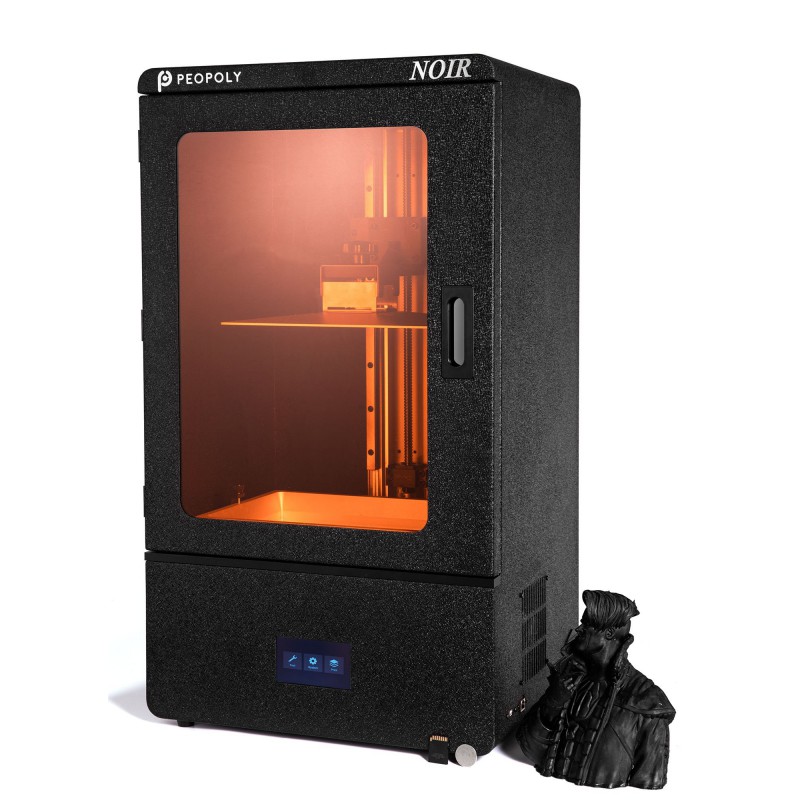  
Peopoly Phenom Noir Monochrome LCD MSLA 3D Printer
Monochrome LCD
Print volume: 293.76 × 165.25 x 400mm
Resolution: 77 um
Technology: MSLA 3D Printing  
Vat Volume: 2.5 kg
We Accept:

FAST MSLA PRINTING
Phenom Noir is the latest and the fastest 3D printer by Peopoly for the Phenom Series. Unlike the brand's previous printers in the Moai series (which use laser), Phenom uses the MSLA (LCD+LED) approach.  Noir uses the monochrome panel that increases print speed by about 50-80% over printers with color panels.
MSLA is much faster than other resin technology when printing a large object or a full plate of small objects because the entire layer is cured of resin. Peopoly's customized light engine has even more light distribution than other printers using MSLA technology and a cooling system to improve print results while extending the life of the mask. 
Phenom Noir utilizes a widely adapted Chitubox firmware/software so users can easily move up from their existing smaller LCD printer. While users could set Phenom exposure freely.
Specifications
Print volume: 293.76 × 165.25 x 400mm
Resolution: 77 um
Technology: MSLA 3D Printing  
Printer Size: MSLA 3D Printing 
Vat Volume: 2.5 kg
Panel Lifespan:  1200 on average using recommended resin and settings
Sold by 3D Gadgets Malaysia
No customer reviews for the moment.
Customers who bought this product also bought: