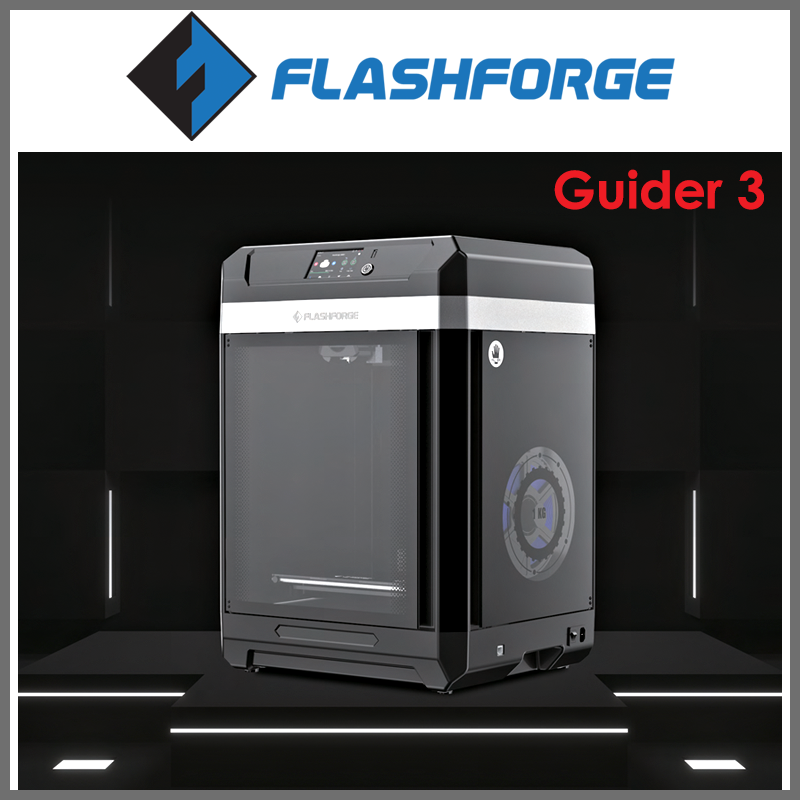  
FLASHFORGE GUIDER 3 | 3D PRINTER
Core XY Structure 3D Printer
Print Volume: 300 x 250 x 340mm
Extruder: 320C
Heat bed: 110C
Filter: HEPA 13 air filter
Camera: Yes - Real-time monitoring
Speed: 250mm/s
We Accept:

FlashForge Guider 3 - Bigger, Lighter and Worry-free
As a new generation of lightweight 3Dprinter, Guider 3 has characteristics such as a larger print space ratio and convenient nozzle replacement. Equipped with dual build plate options, quick-disassembly nozzle, HEPA 13 air filter, remote monitoring and other functions, it provides an intelligent and convenient printing experience for education, small enterprises and individual users, making it a cost-effective choice for small batch production applications.
The lightweight equipment and the powerful production management system ensure 24/7 stable and continuous printing during the production and development process, making it suitable for multi-scenario applications. Upgraded Extruder Structure, Quick-release Nozzle Sold by 3D Gadgets
#flashforge #guider3 #3dprinter #guider3printer #malaysia #kualalumpur #penang #johor #google #instagram #facebook #tiktok #industrial3dprinter #manufacturing #engineering #prototyping #additivemanufacturing #FF
No customer reviews for the moment.