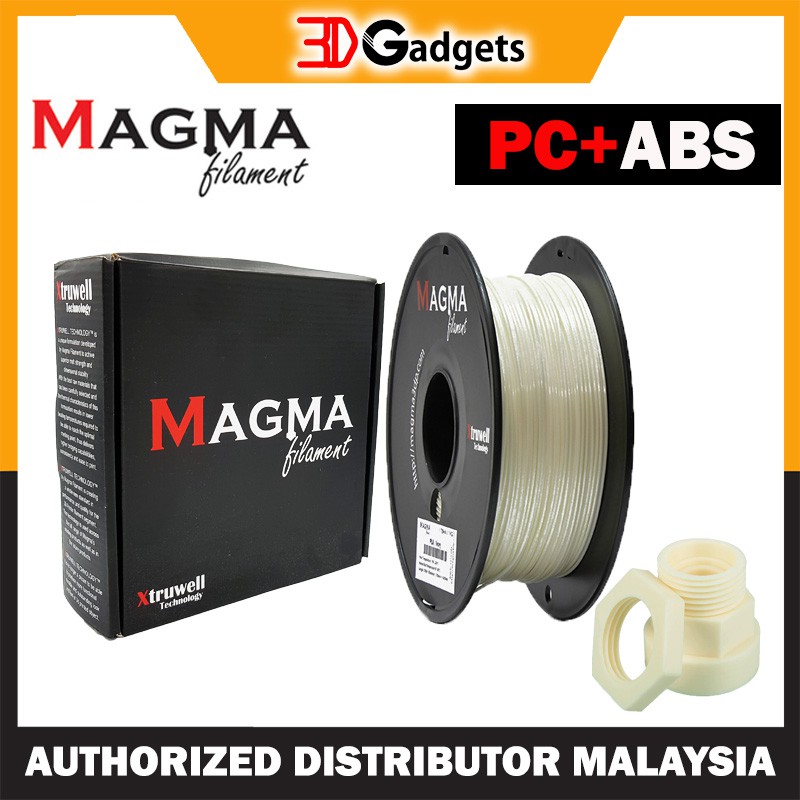  
Magma PC+ABS Filament 1.75mm 1KG - Natural
Ship On Next Business Day
We Accept:

Magma PC+ABS Filament
PC+ABS (Polycarbonate-ABS) is a new filament type developed by Magma catering for industrial applications. PC+ABS is a mixture formulation to achieve high strength and heat resistance of PC while having the flexibility of ABS. PC+ABS is suitable to be used for automotive, electronics and telecommunications applications especially functional parts.
Material
PC+ABS (Polycarbonate-ABS)
Packaging
All Magma Filament rolls are vacuum- packed with silica gel desiccant.
Storage
PC+ABS (Polycarbonate-ABS) is a hygroscopic material and has very high water absorption. Please make sure to store filaments in an airtight storage container or airtight zip lock bag when not using. It is also encouraged to use desiccant to keep the material free from humidity. It is recommended to us drybox during printing.
Sold By 3D Gadgets Malaysia
No customer reviews for the moment.