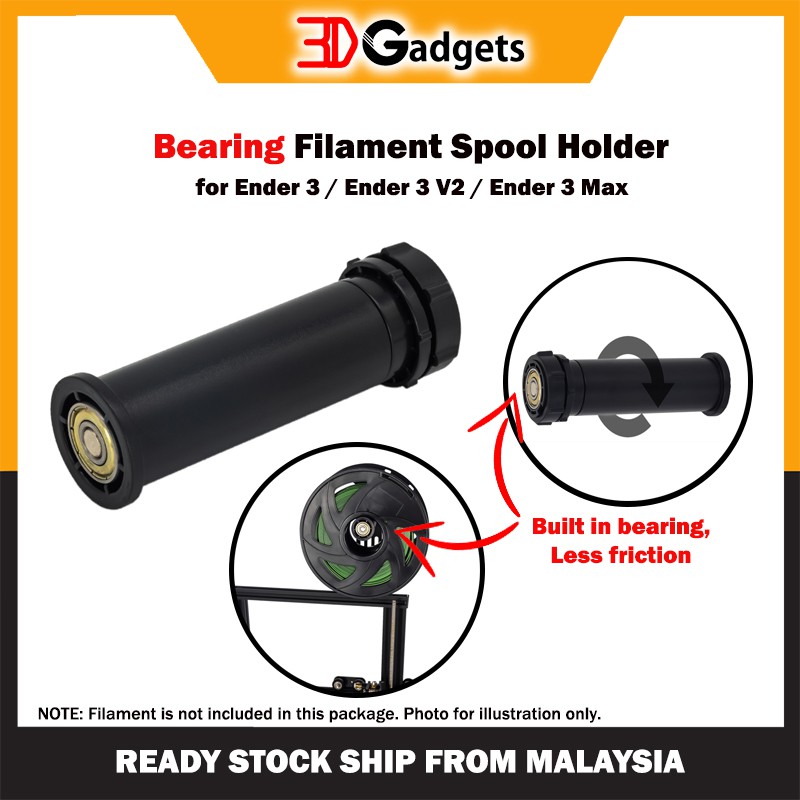  
Bearing Filament Spool Holder for 3D Printer
Ship On Next Business Day
We Accept:

Bearing Filament Spool Holder for 3D Printer
A great upgrade traditional 3D printer spool holder.
The filament hold by traditional spool holder has large force of friction which results in scratch
and not smooth feeding.
While with a built-in bearing, movement will be much more smoother and less friction.
Features:
- Easy installation with snap-on type gripper
- Compatible Printers: Creality Ender 3, Ender 3 V2, Ender 3 Max, Ender 3 s1, CR-6 Max
- Strong and durable ABS and PC material
- Sleek and elegant look
Specifications:
- Product Size: 120*210*133mm
- Weight: 200g
- Color: Black
- Material: ABS, PC
Package Includes:
1 x Bearing Filament Spool Holder
Sold by 3D Gadgets Malaysia
No customer reviews for the moment.