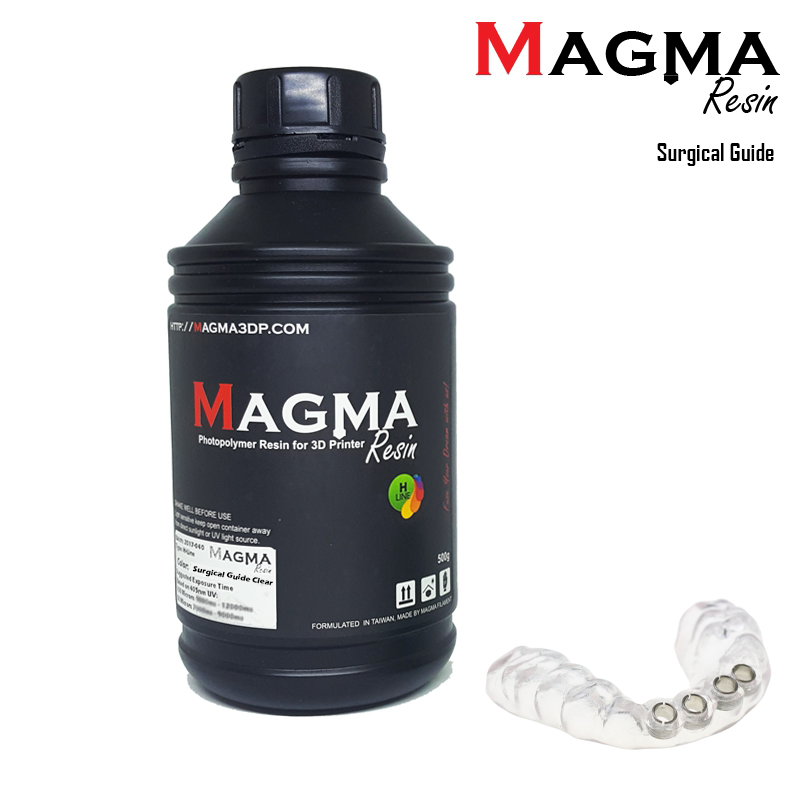  
Magma Dental Surgical Guide Resin 500G
Designed for the Dental surgery guide, Magma Surgical Guide Resin is translucent which improves visibility during the procedure. 
We Accept:

Optimize the formation of LCD low light source and printing efficiency is higher than the market compatible DLP / LCD / SLA resin. The resin is designed for the LCD/ DLP model of the resin Printers.
High-speed solidify. This resin ensures the strength of the guide and prevents excessive shrinkage, also improve print speed, shorten the curing time and enhance the printing efficiency of LCD machines as much as possible.
Strong adhesion of the model and easy to detach. Not only a high success rate of printing and precision but also to minimize resin release force and adhesion, so that the model attached to the platform can easily shovel and low viscosity makes it easier to clean the machine and model.
No customer reviews for the moment.
Customers who bought this product also bought: