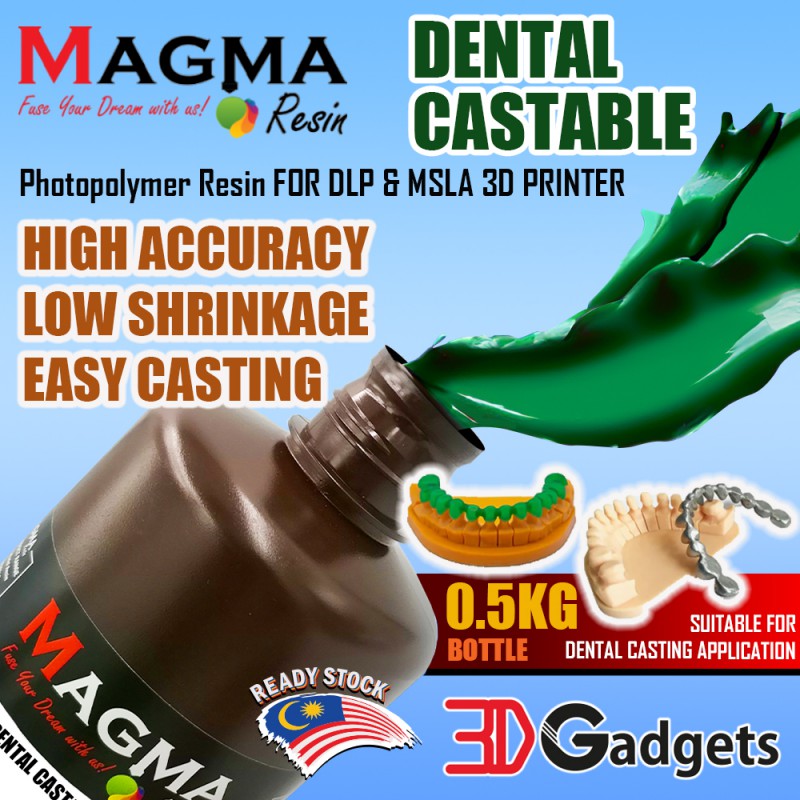  
Magma Dental Castable Resin 500G
Ship On Next Business Day
1MAGMA DENTAL CASTABLE RESIN
The dental encapsulating resin series has no residue, high precision and low shrinkage, providing dentists with high-quality crowns and brackets.
We Accept:

Magma x Jamghe Dental Castable Resin 500g
Introducing Magma x Jamghe Dental Castable Resin 500g for 3D printers, the perfect solution for dental professionals seeking outstanding precision and ease of use. This advanced resin is specifically designed to meet the exacting requirements of dental applications.
Highlighting high accuracy, the Magma x Jamghe Dental Castable Resin ensures that dental models and components are reproduced with exceptional detail and precision. This feature allows for precise fitting and seamless integration, vital for successful dental procedures.
With low shrinkage properties, this resin maintains the integrity of dental prints, reducing the risk of distortions during the printing and casting process. Dental professionals can trust in consistent and reliable results, achieving the desired outcomes with confidence.
Designed for easy casting, Magma x Jamghe Dental Castable Resin streamlines the workflow from 3D printing to the final casting stage. Its clean burnout ensures minimal residue, facilitating a smooth transition from digital design to the physical dental component.
Specifications:
Capacity: 500g
Wavelength: 405nm
Suggested Exposure Time:
NOTE: The exposure time should be adjusted according to printer light energy, layer height and model structure.
(RGB) 50 Micron: 12 sec to 16 sec/ Base 70 to 100 Sec
(Mono) 50 Micron: 5 sec to 10 sec/ Base 50 to 100 Sec
Suitable for: LCD/ DLP/ MSLA
Technical Data Sheet: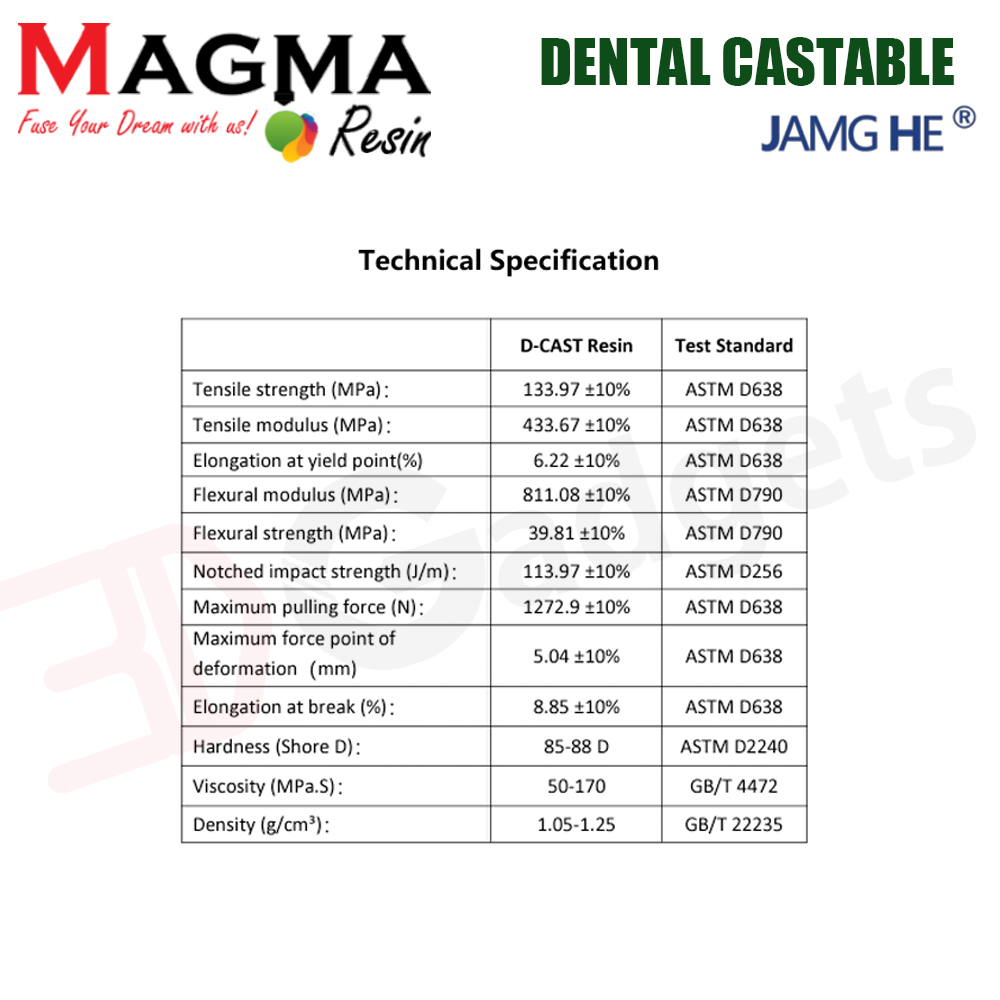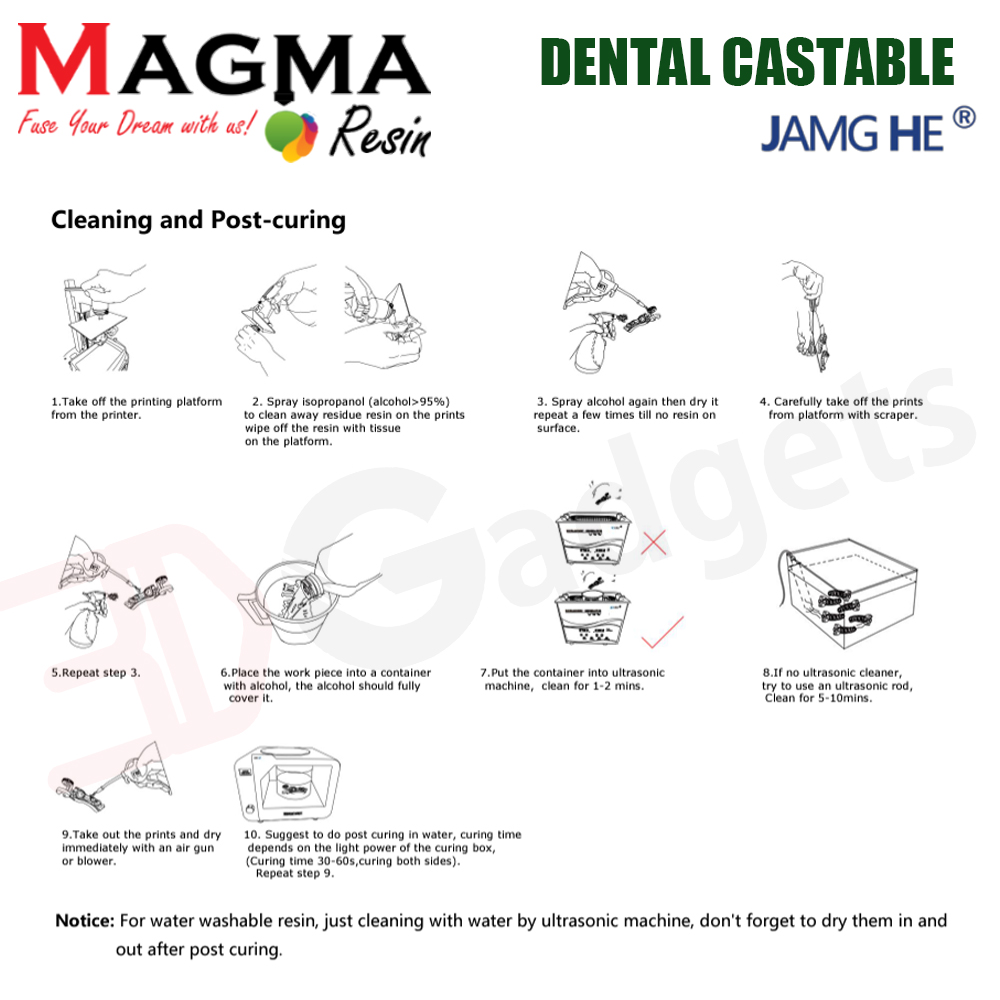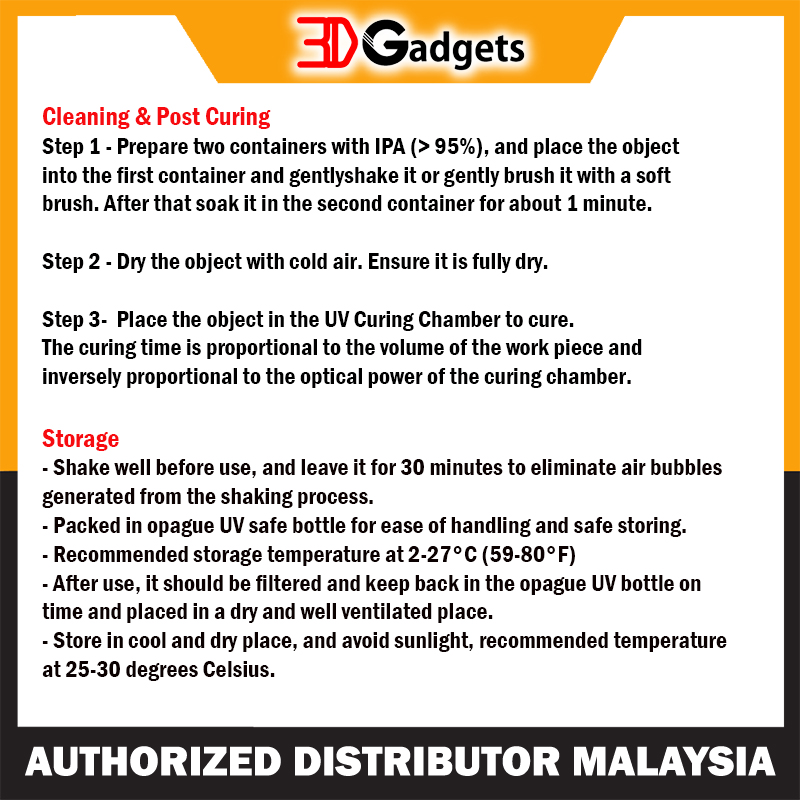 Sold by 3D Gadgets Malaysia
No customer reviews for the moment.