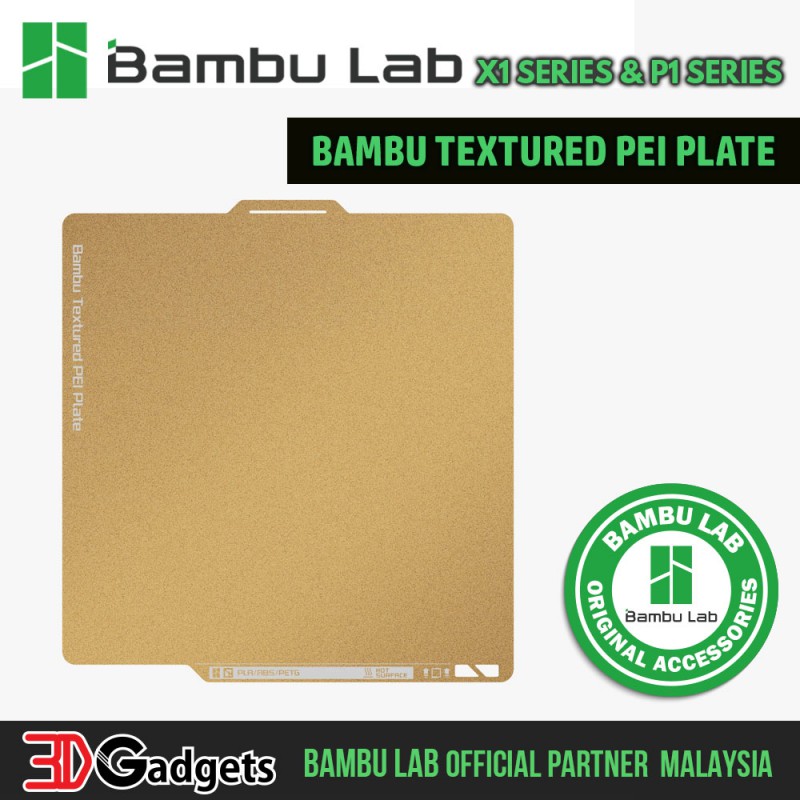  
Bambu Lab X1 Series & P1 Series Textured PEI Plate
We Accept:

Bambu Lab X1 Series & P1 Series Textured PEI Plate
Provides strong adhesion and effortless print removal, for a superior printing performance
- Excellent first-layer adhesion
- Improved durability
- Compatibility with various filament
*Suitable for Bambu Lab X1 Series & P1 Series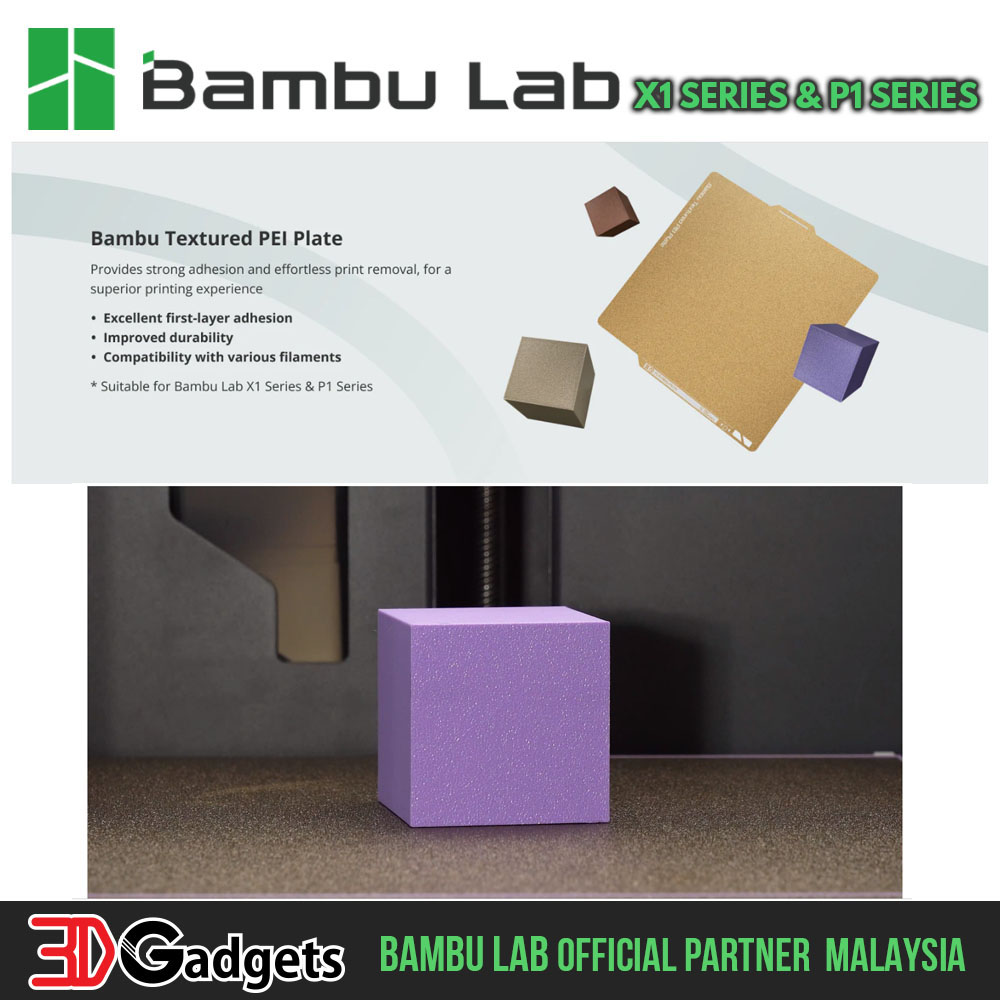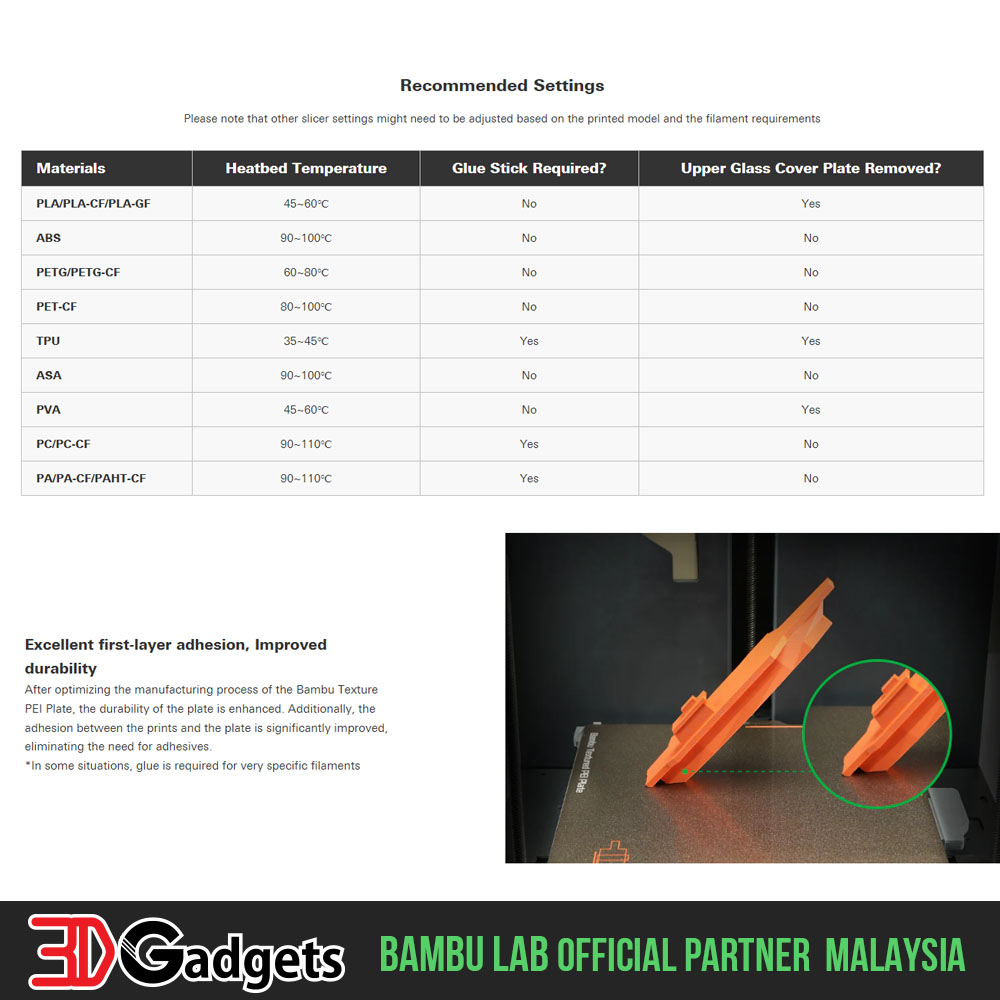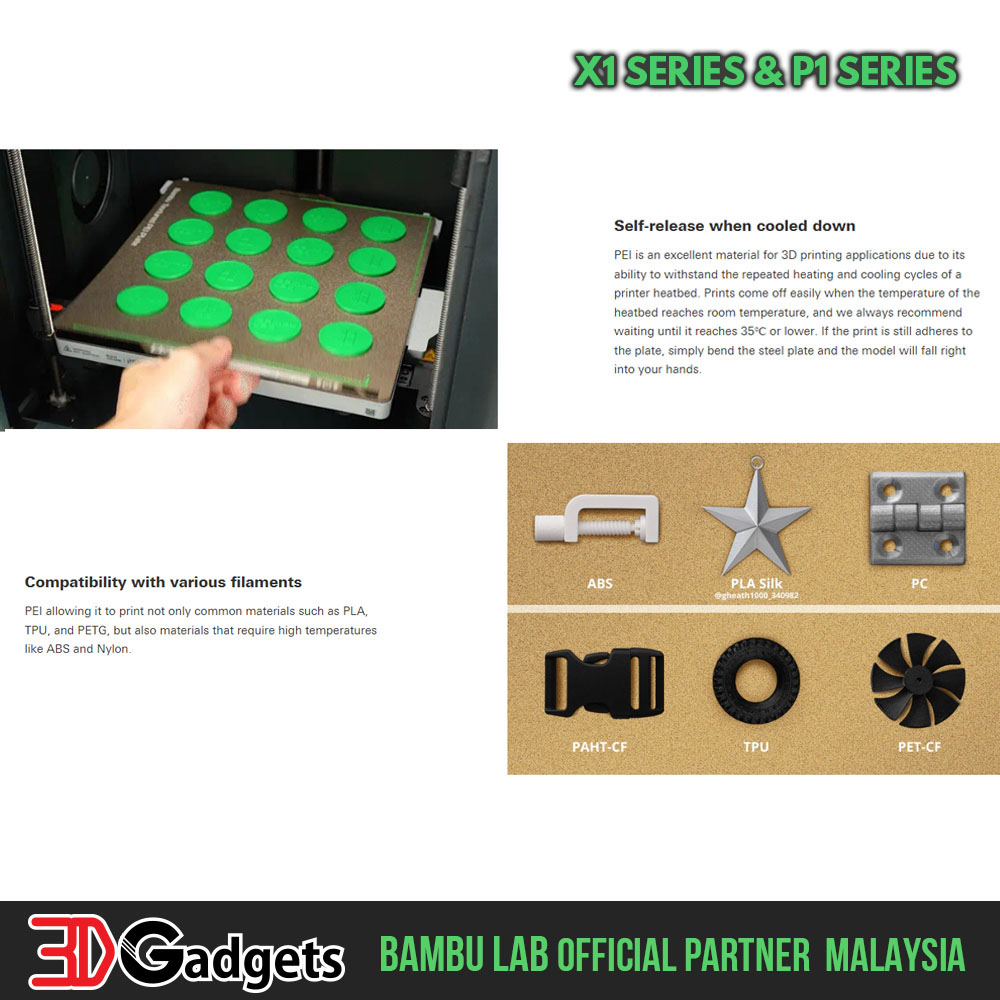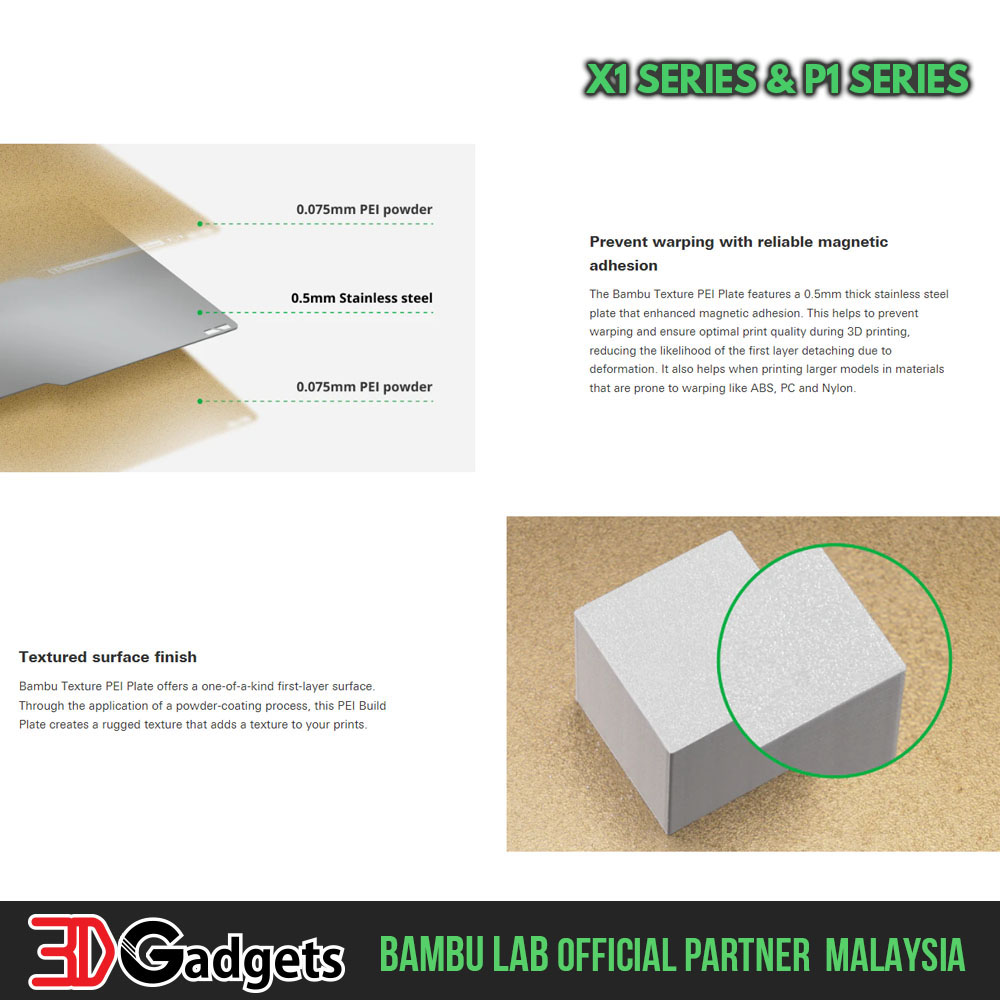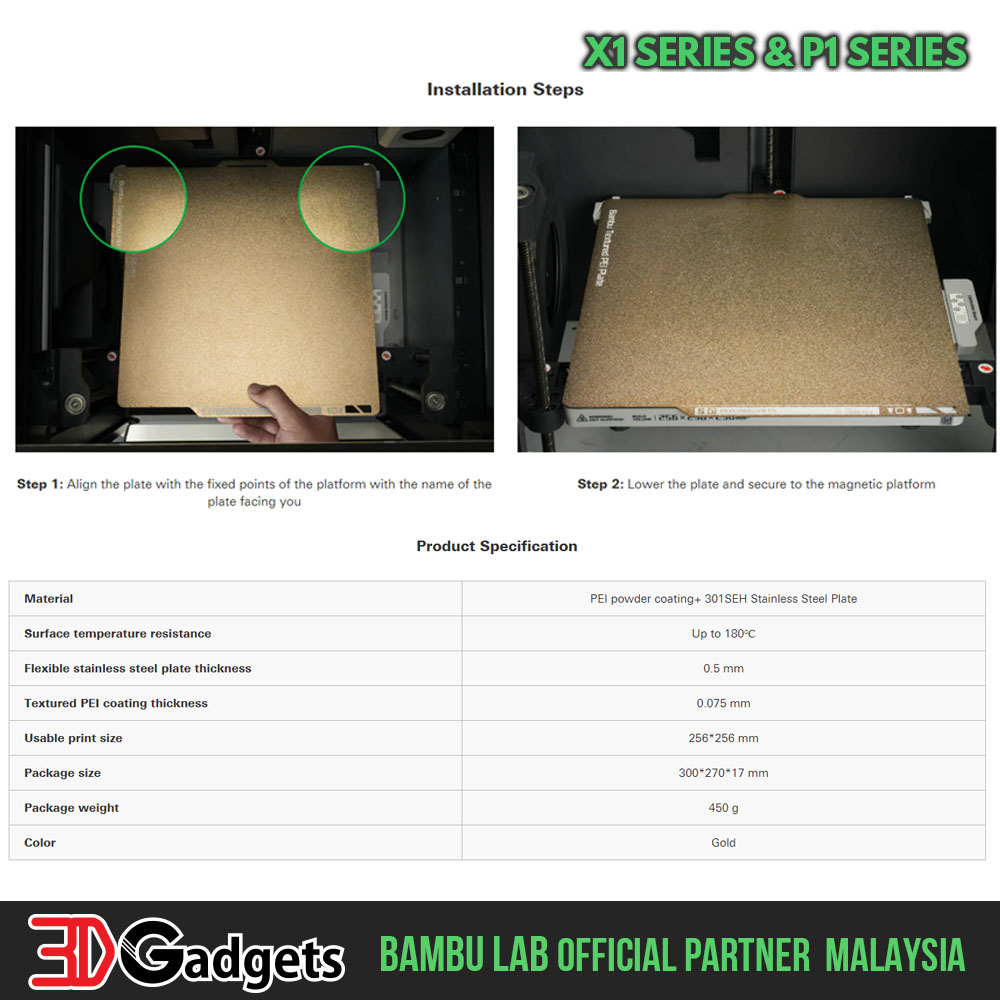 Considerations
The Automatic Calibration for Flow Rate on Textured PEI Plate mostly works(OTA version 01.06.01.00 or higher), but it is not reliable than other plates.
Regularly clean the surface with detergent and water to eliminate any dust or grease residue first. If it doesn't work, clean the surface with alcohol
Do not clean the Textured PEI with Acetone, as it will damage the PEI surface.
Always wait for a few minutes before removing printed models to allow the plate to cool down for easy print removal. This prevents damage to the plate and ensures a long lifetime of the product.
The Textured PEI plate is considered a consumable part, which will degrade over time. The warranty will only cover manufacturing defects, not cosmetic damage like scratches, dents, or cracks. Defective sheets upon arrival are the only ones covered by the warranty.
Package Includes:
1 x Bambu Lab X1 Series & P1 Series Textured PEI Plate
Sold by 3D Gadgets Malaysia
No customer reviews for the moment.