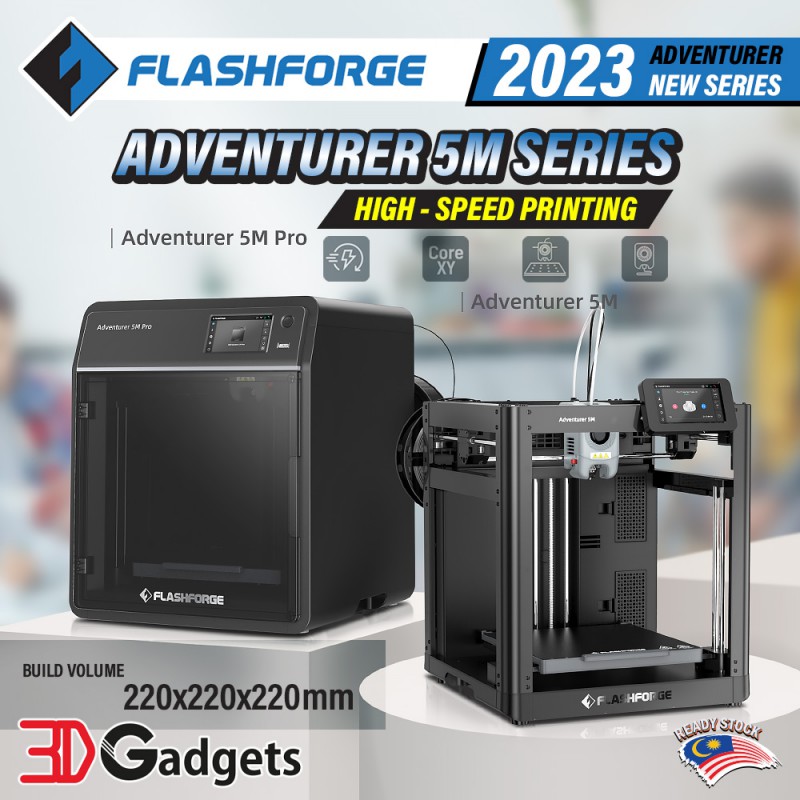  
Flashforge Adventurer 5M Series | 600mm/sec 3D Printer
Adventurer 5M Pro is a versatile tool that can be used for parent-child bonding activities, household repairs and creative teaching. A fully enclosed 3d printer allows you to print multiple filament type safely.
We Accept:

Flashforge Adventurer 5M Series | 600mm/sec 3d printer
The FlashForge Adventurer 5 Pro 3D Printer represents a leap forward in desktop 3D printing technology, delivering professional-grade performance and convenience in one compact package. This cutting-edge printer is designed to cater to a wide range of users, from beginners exploring the world of 3D printing to experienced professionals seeking top-tier features.
At the core of the Adventurer 5 Pro is its robust construction and high-quality components. The sturdy metal frame ensures stability and precision during the printing process, while the heated print bed with auto-leveling capability guarantees perfect adhesion and minimal hassle when setting up your prints.
The printer's large build volume of 220 mm x 220 mm x 220 mm provides ample space for creating detailed and sizeable objects. It supports a variety of filament materials, including PLA, ABS, PETG, and more, allowing you to choose the perfect material for your specific project needs.
One of the standout features of the Adventurer 5 Pro is its user-friendly interface. The intuitive touchscreen and user-friendly menu make it easy to navigate through settings, load models, and start prints with just a few taps. Additionally, the built-in filament sensor helps prevent print failures by pausing the job when filament runs out, ensuring seamless, uninterrupted printing.
The Adventurer 5 Pro is quiet and efficient printing operation ensures a peaceful workspace, even during long printing sessions.
For advanced users, the Adventurer 5 Pro supports Wi-Fi connectivity, allowing you to remotely monitor and control your prints through the FlashCloud platform, making it convenient for managing multiple printers or checking on your prints while on the go.
In conclusion, the FlashForge Adventurer 5 Pro 3D Printer is a reliable, feature-rich, and versatile 3D printing solution suitable for a wide range of applications. Whether you're a beginner or an expert, this printer will help you turn your creative ideas into reality with precision and ease, making it an invaluable addition to your workspace. Elevate your 3D printing experience with the Adventurer 5 Pro today.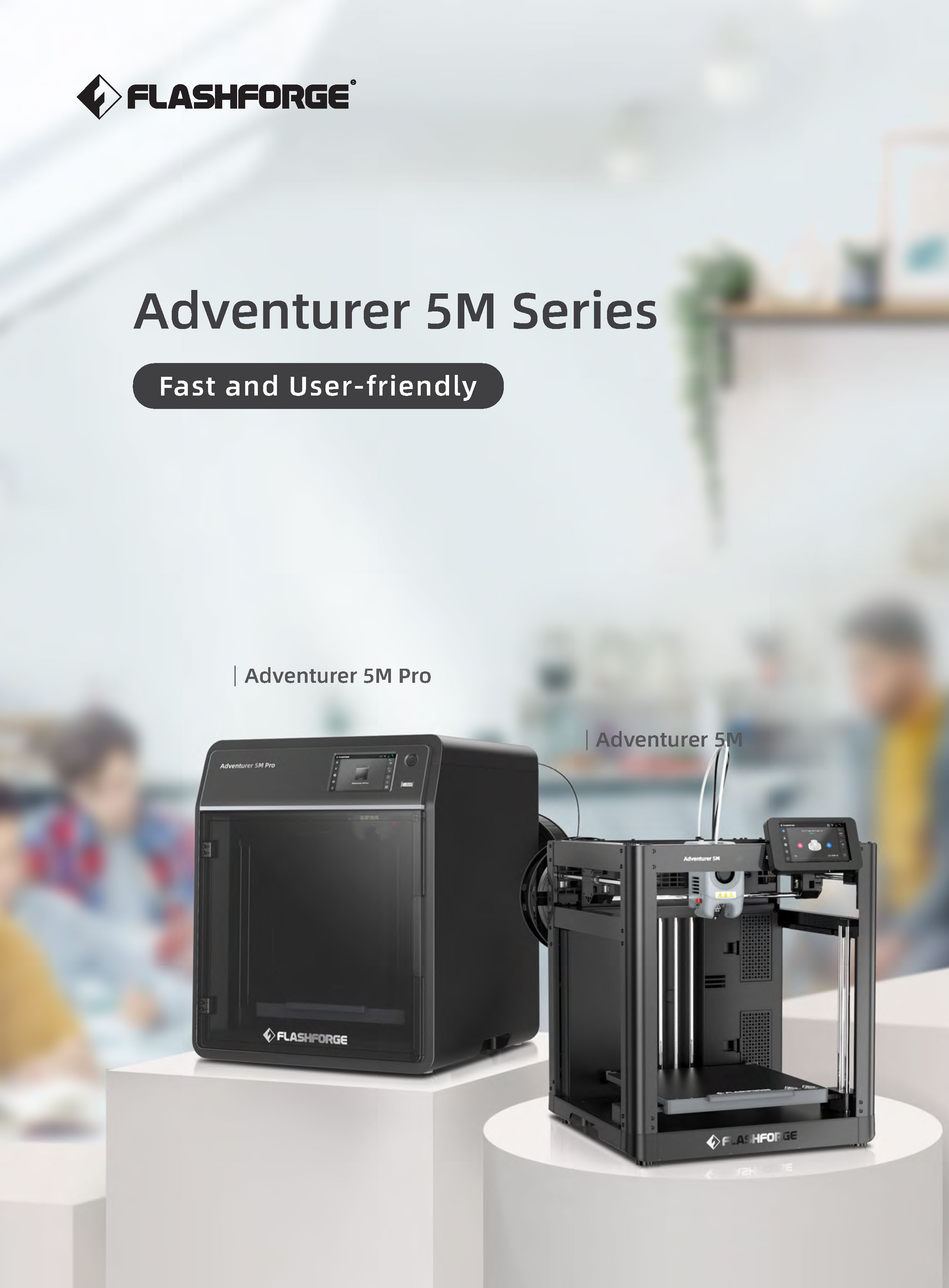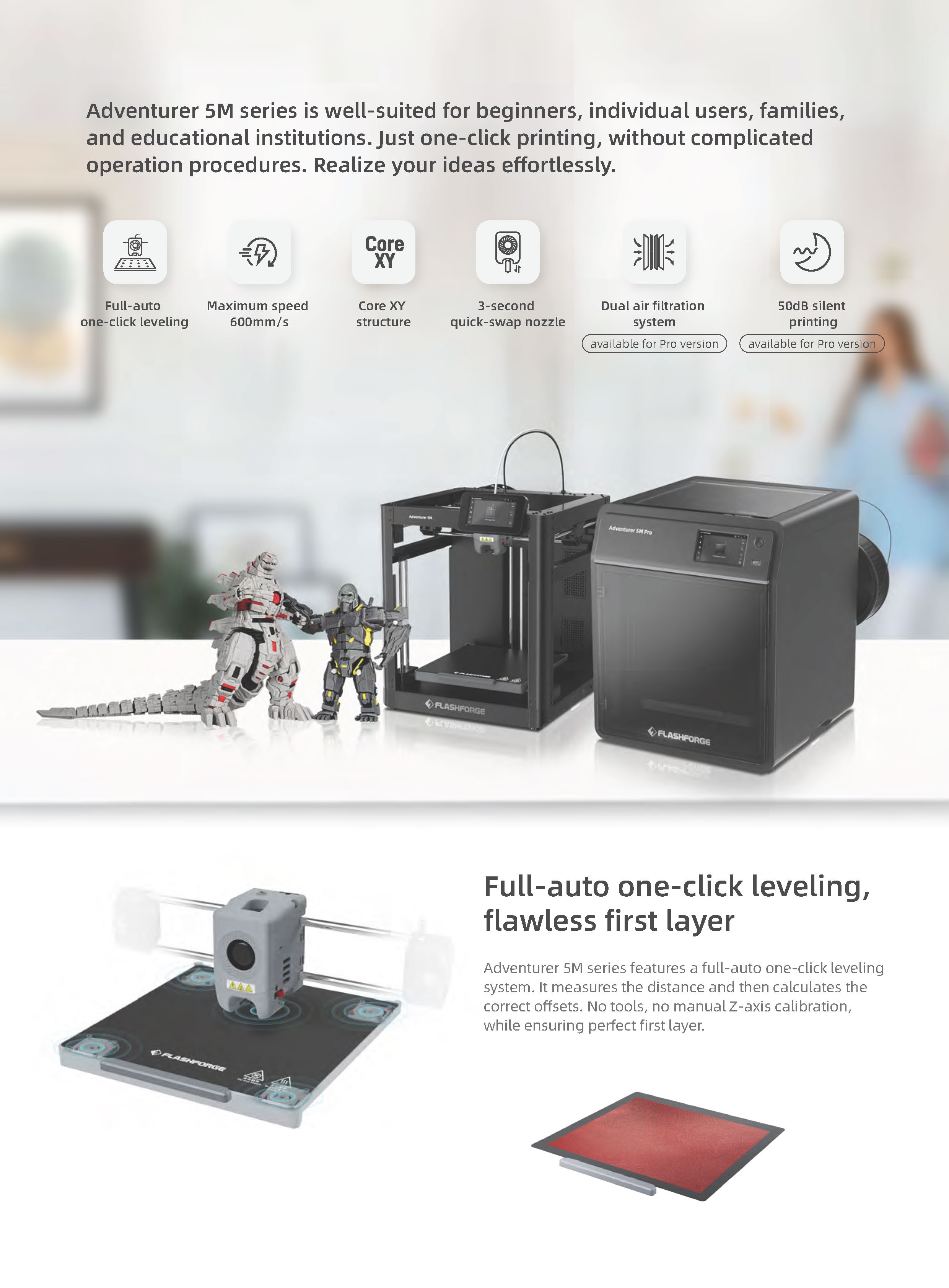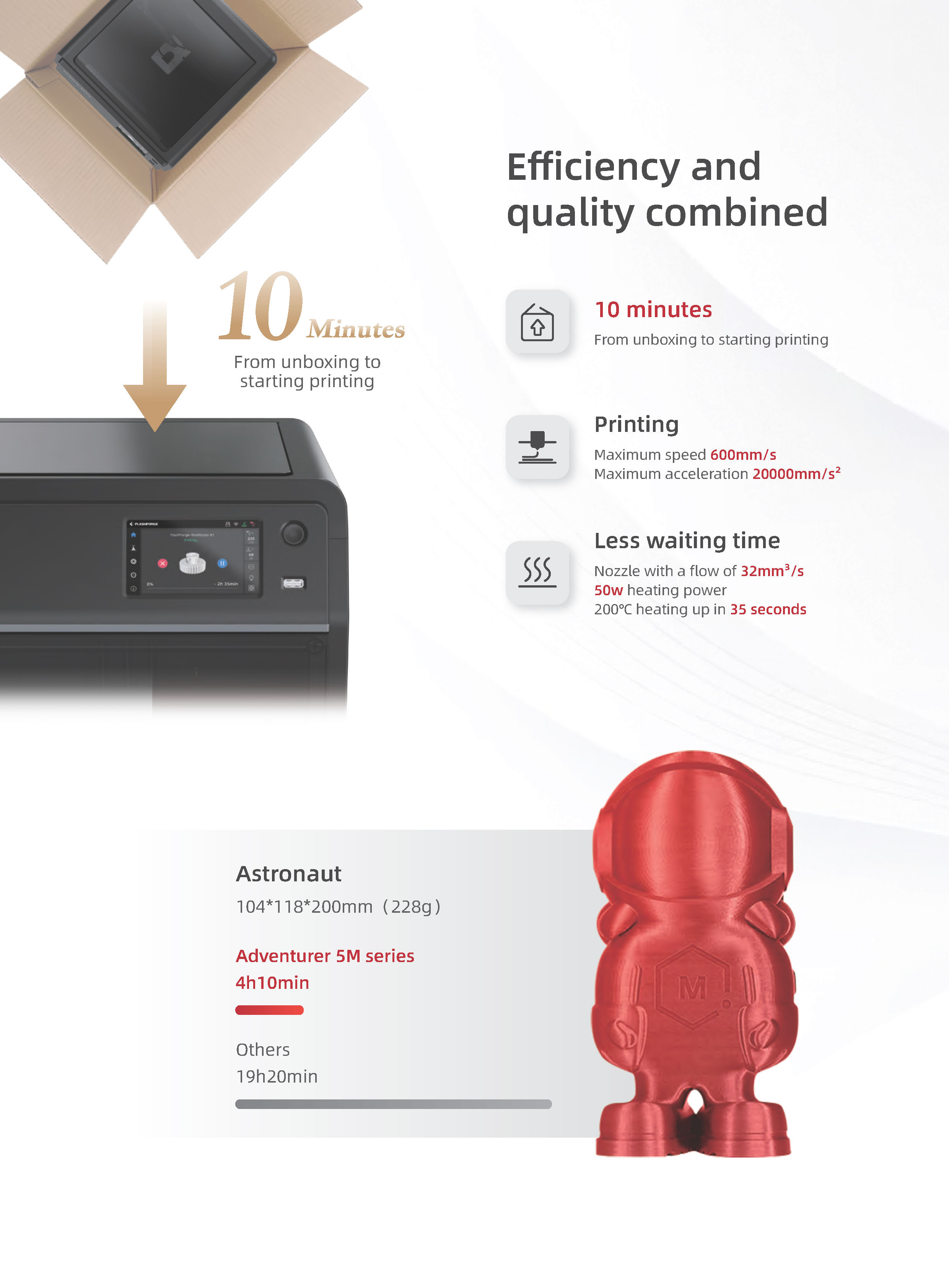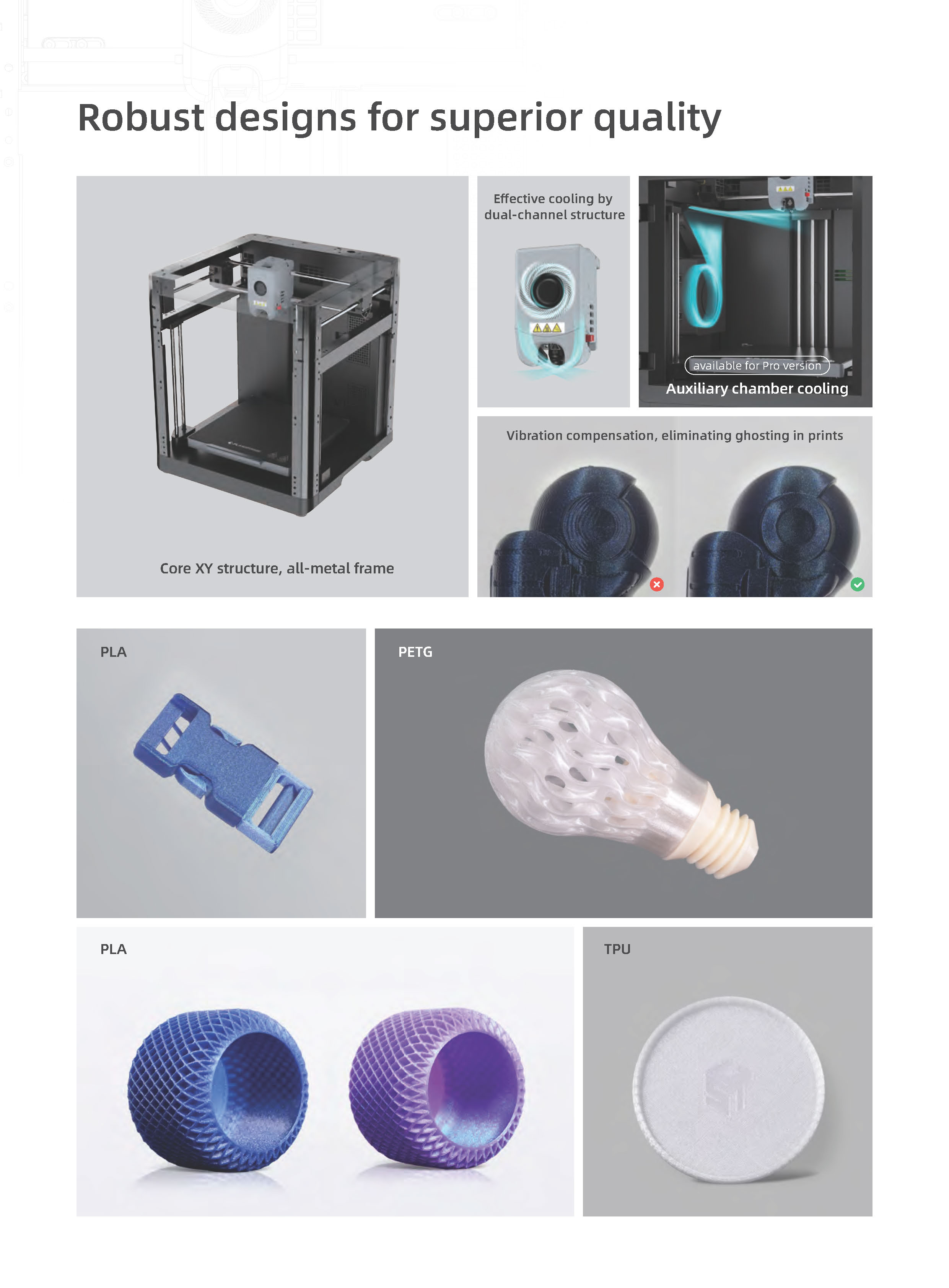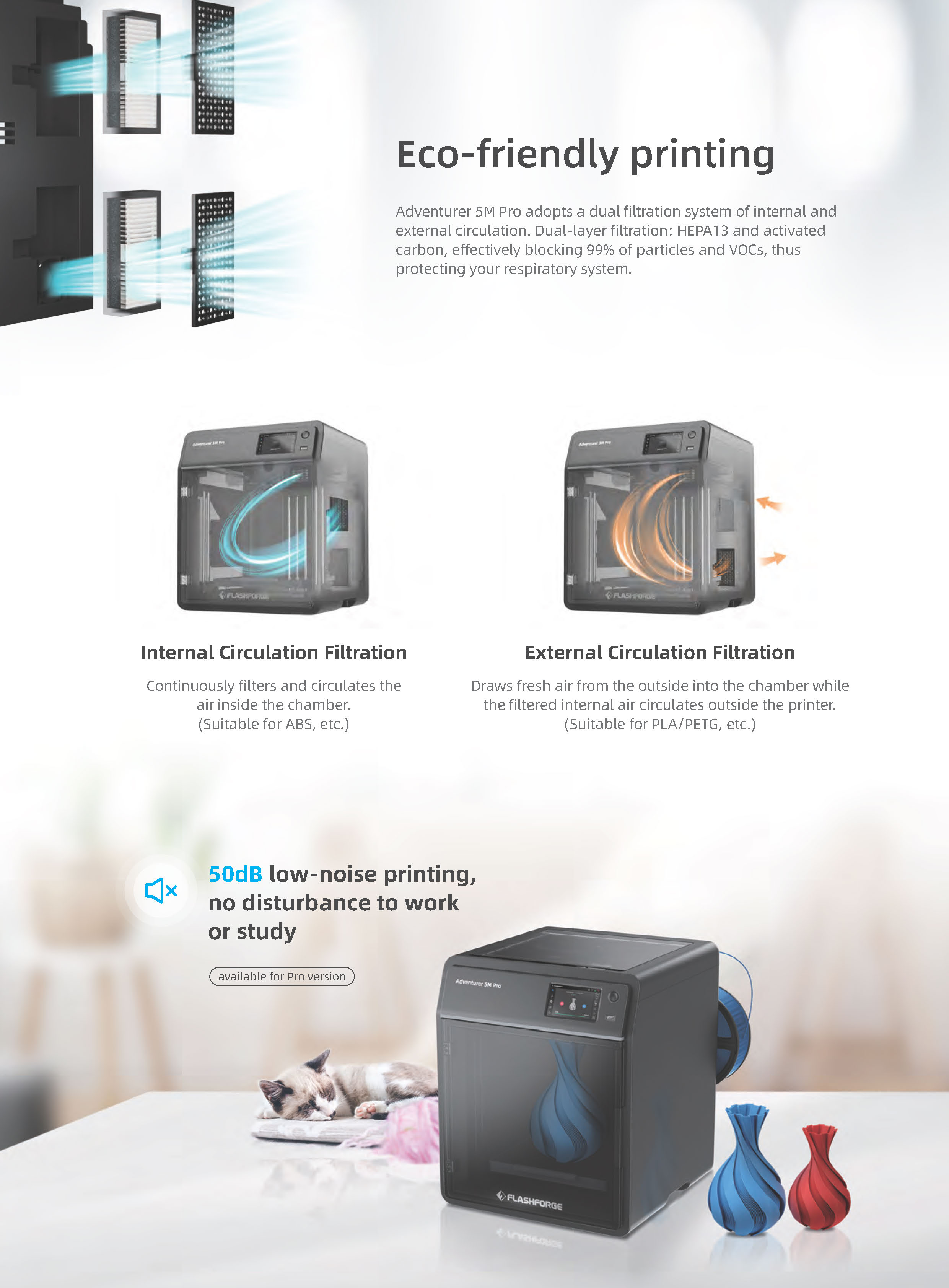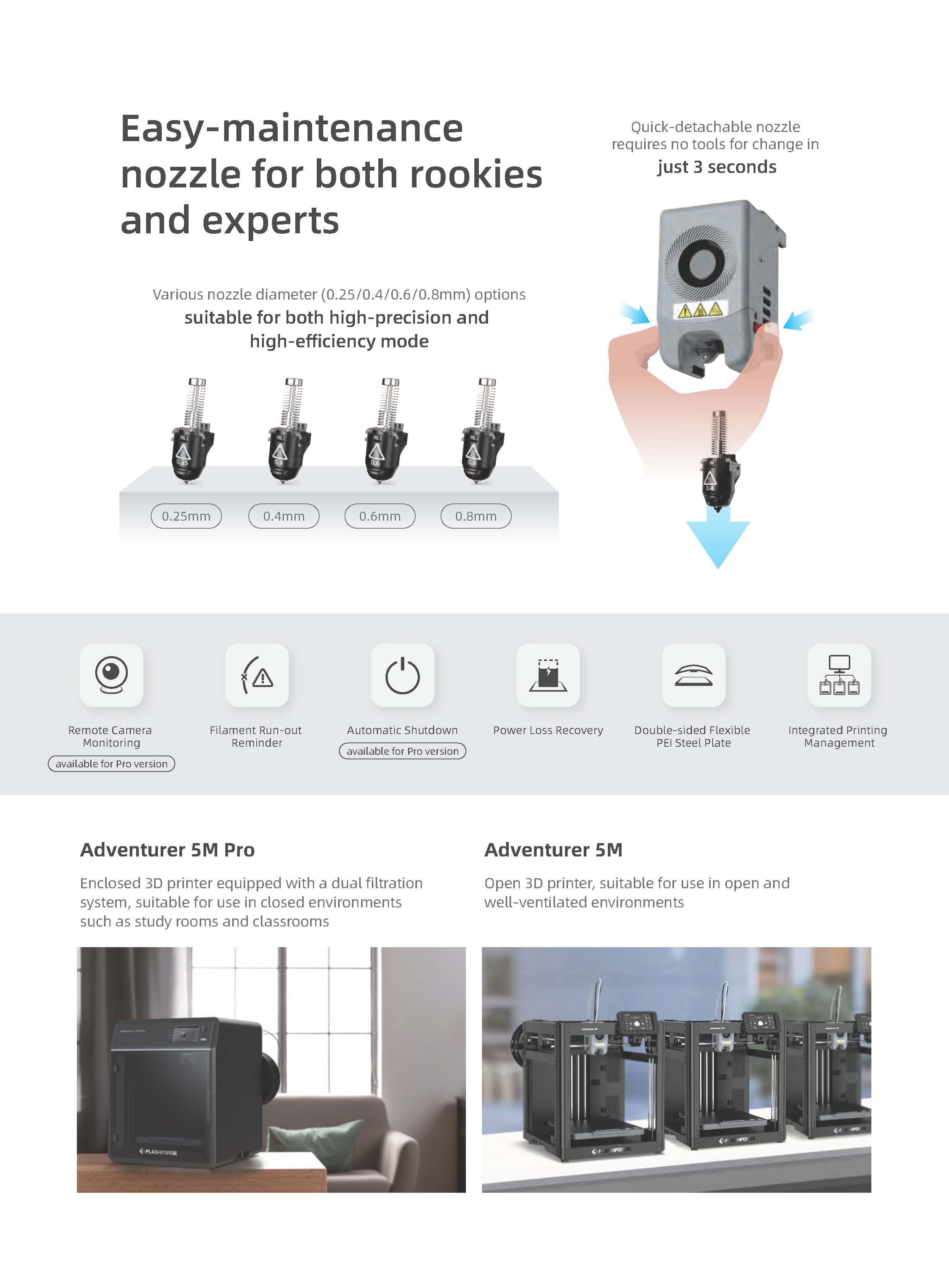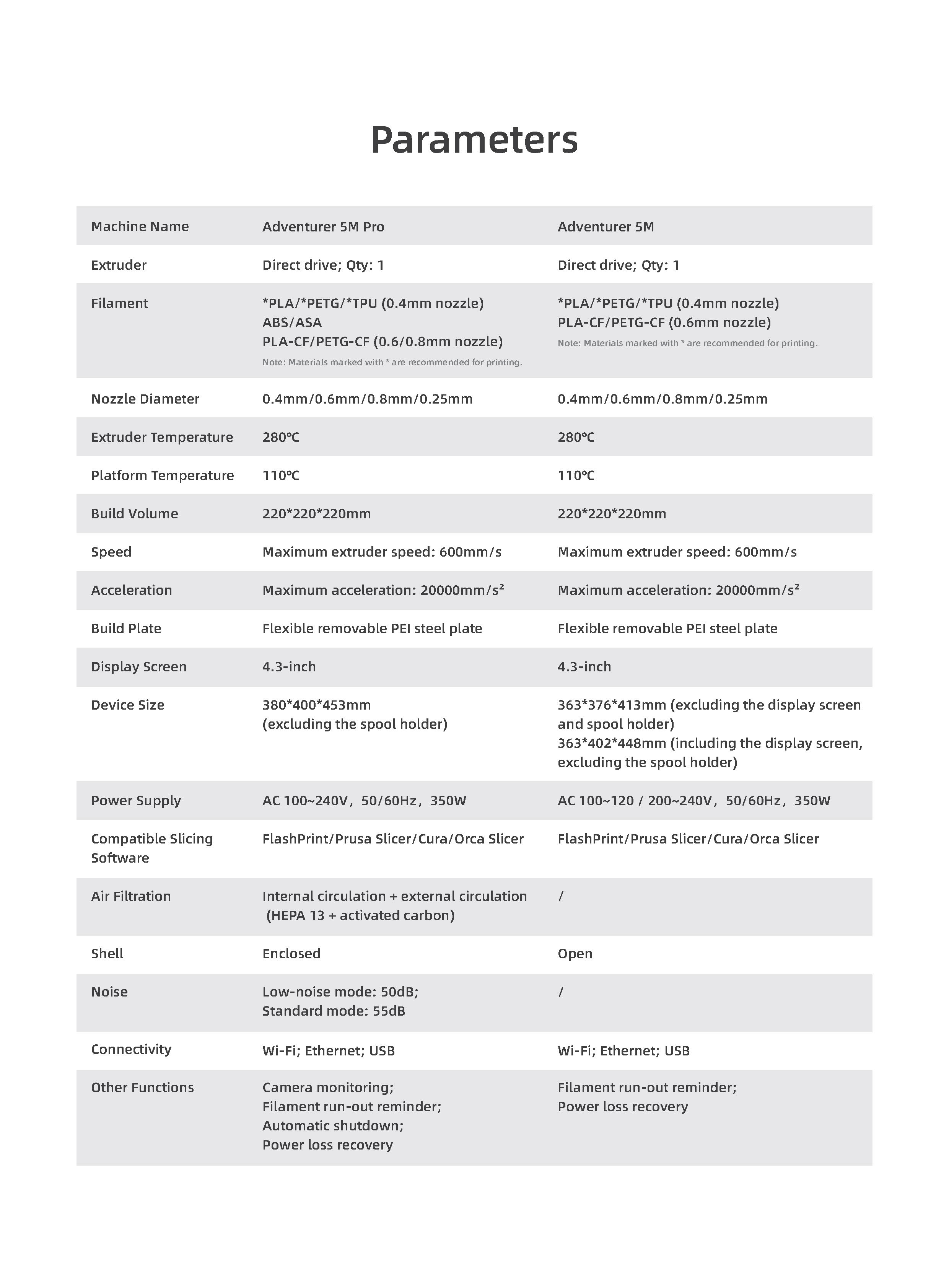 Sold by 3D Gadgets Malaysia.
No customer reviews for the moment.