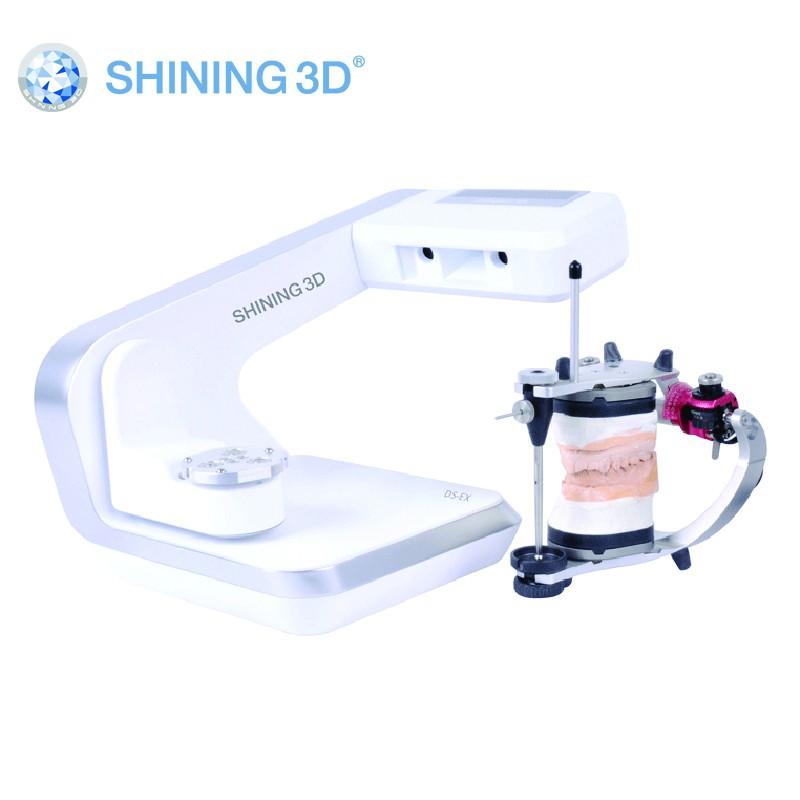  
Shining 3D Autoscan DS-EX Dental 3D Scanner (New 2019 Version)
Go Digital Beyond Limitations 
AutoScan-DS-EX is an unexpectedly cost-effective option for the dental market. This brand new 3D dental scanner will amaze the dental world with its unmatched small footprint and unprecedented light-weight. This will make it the ideal scanning solution for any dental service bureau and labs with restricted space.
We Accept:

AutoScan-DS-EX Cost-effective Dental 3D Scanner
The AutoScan-DS-EX is specifically developed for the dental market. It adopts the latest structured light 3D scanning technology to provide accurate and efficient solutions for those who focus on pro-ductivity and cost-effectiveness.
The AutoScan-DS-EX 3D scanner provides an optimal data post-processing option through LAN net-work, and a revolutionary structure that allows easy upgrades for the foreseeable future. It is your ideal digital lab companion.
AutoScan-DS-EX 3D scanner can be applied to different levels of dental laboratories, dental vocational colleges, dental clinics, etc. Its intuitive design and automatic work-flow brings incredible benefits to dental labs and vocational education centers of dental technology.
Features
TECHNICAL SPECIFICATIONS:
Camera resolution: 1.3 mega pixel
Scanning Range: 100 mm * 100 mm * 75 mm
Scanning Time: bite: 13 s; upper / lower jaw: 30 s; 1-8 dies: 30 s; impression: 120 s
Scanning Principle: structured light 3D scanning
Temperature: 0° C - 30° C (higher temperature will affect the scanning result)
Dimension: 260 mm * 270 mm * 420 mm
Weight: 5 kg
Output Format: STL, OBJ
Interface: USB 3.0
Power: DC24 V
Sold by 3D Gadgets Malaysia.
No customer reviews for the moment.