More info
A great tool to unclog and clean the extruder. Only suitable for 1.75mm 3D Printer.
TIPS
1) It is advisable to remove the pneumatic connector first.
2) Insert other ptfe tube into the extruder as a guide for the wire insertion.
3) Please make sure to heat up the extruder.
4) Insert the wire into the ptfe tube guide and start cleaning. Please be gentle and not to use excessive force to avoid damaging other parts.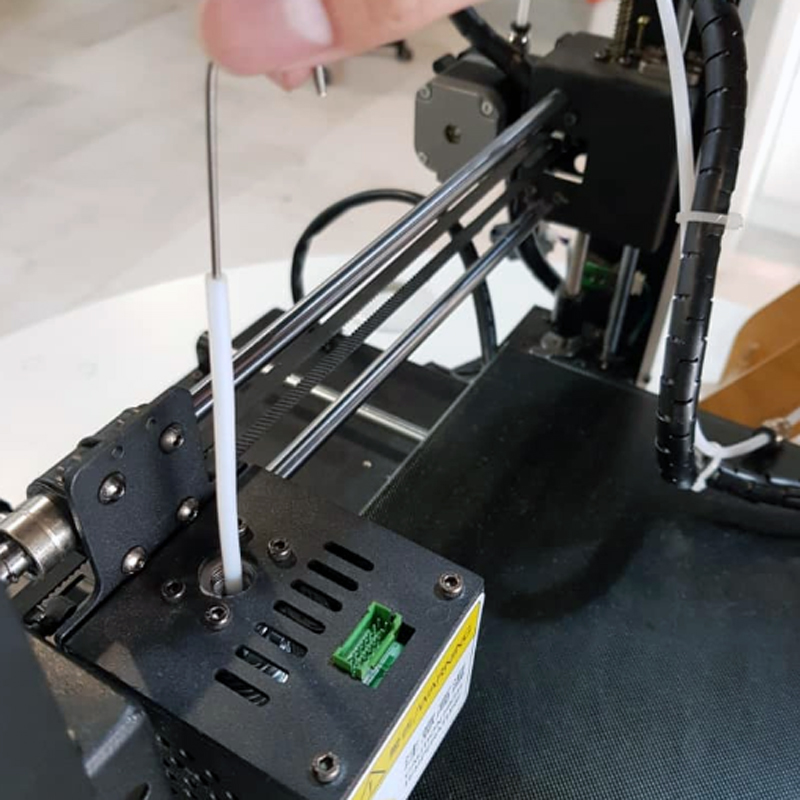 Package Includes:
1 x Extruder Cleaner Wire for 1.75mm 3D Printer
Sold by 3D Gadgets Malaysia