More info
Features:

Integrated Design: The exterior design of the profiled sheet metal base is used to store most of the electronic components in the sheet metal bottom case.
Two-color 3D Printing: Double extruder for you to select different modes of layering, double color, and mixed color printing by editing the slicing software.
Large Colorful Touch Screen: User-friendly UI design, with sound prompts, perfect human-machine dialogue function, to bring users an unprecedented intelligent operating experience.
Carboloy Silicon Printing Platform: No need to use glue, perfect bonding with filaments at 60℃, reduce adhesion after cooling the model and platform are easy to separate, and the model is easy to remove.
Dual Cooling Fans: Better cooling effect, faster cooling and more efficient radiating.
Upgraded widescreen Power Supply: for 100-240V voltage environment. No need to switch, safe and easier to use.
All-metal Extruder: Better strength, longer service life and self-contained elastic adjustment device, giving you a smoother printing experience.
Stable Printing: The bottom slide block has 8 pulleys, and the bottom profile is relatively solid. This unique design allows the entire machine to run smoothly when printing.
Package Includes:
1 * 3D Printer Kit
1 * USB Cable
1 * Power Cable
1 * Memory Card & Reader
1 * PTFE Tube
1 * Wrench & Screw Driver
1 * Rack
1 * Diagonal Pliers
1 * Spare Parts
1 * Screws & Nuts

FREE 2 * PLA Filaments (1kg, random color)
Specifications
Color Print Speed:

Normal: 80mm/s, Limit: 200mm/s

Model Number:

Creality CR-10X

Brand Name:

CREALITY 3D

Printing Size :

300*300*400mm/270*270*400mm

Layer Thickness:

0.05-0.4mm

Nozzle Diameter:

Standard 0.4mm(can be changed to 0.3/0.2mm)

Filaments:

1.75mm PLA, ABS, TPU, Copper, Wood, Carbon Fiber, Gradient

Software supporting :

PROE, Solid-works, UG, 3d Max, Rhino 3D design software, etc

File Format:

STL/OBJ/G-Code

Body Structure:

Imported V-Slot Aluminum Bearings

Printing Method:

TF card/ On Line / Off Line

Layers Software:

Cura/Repetier-Host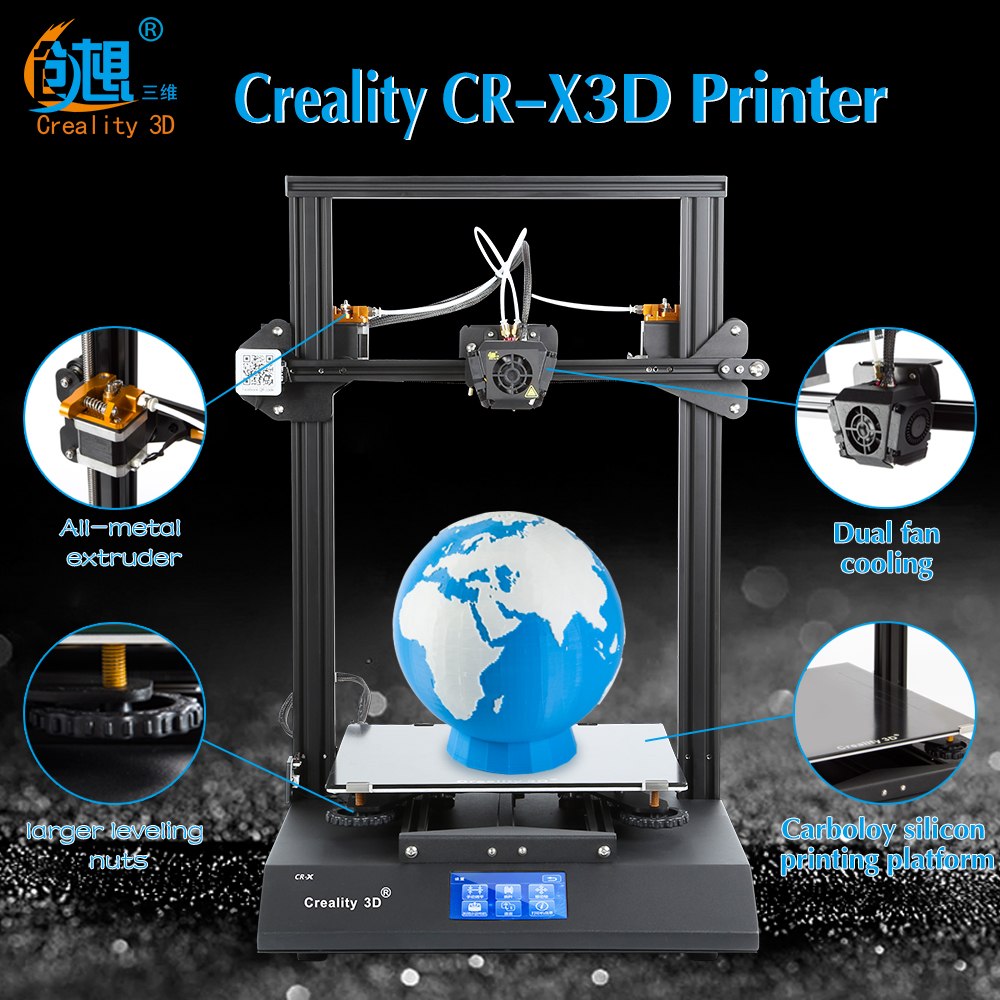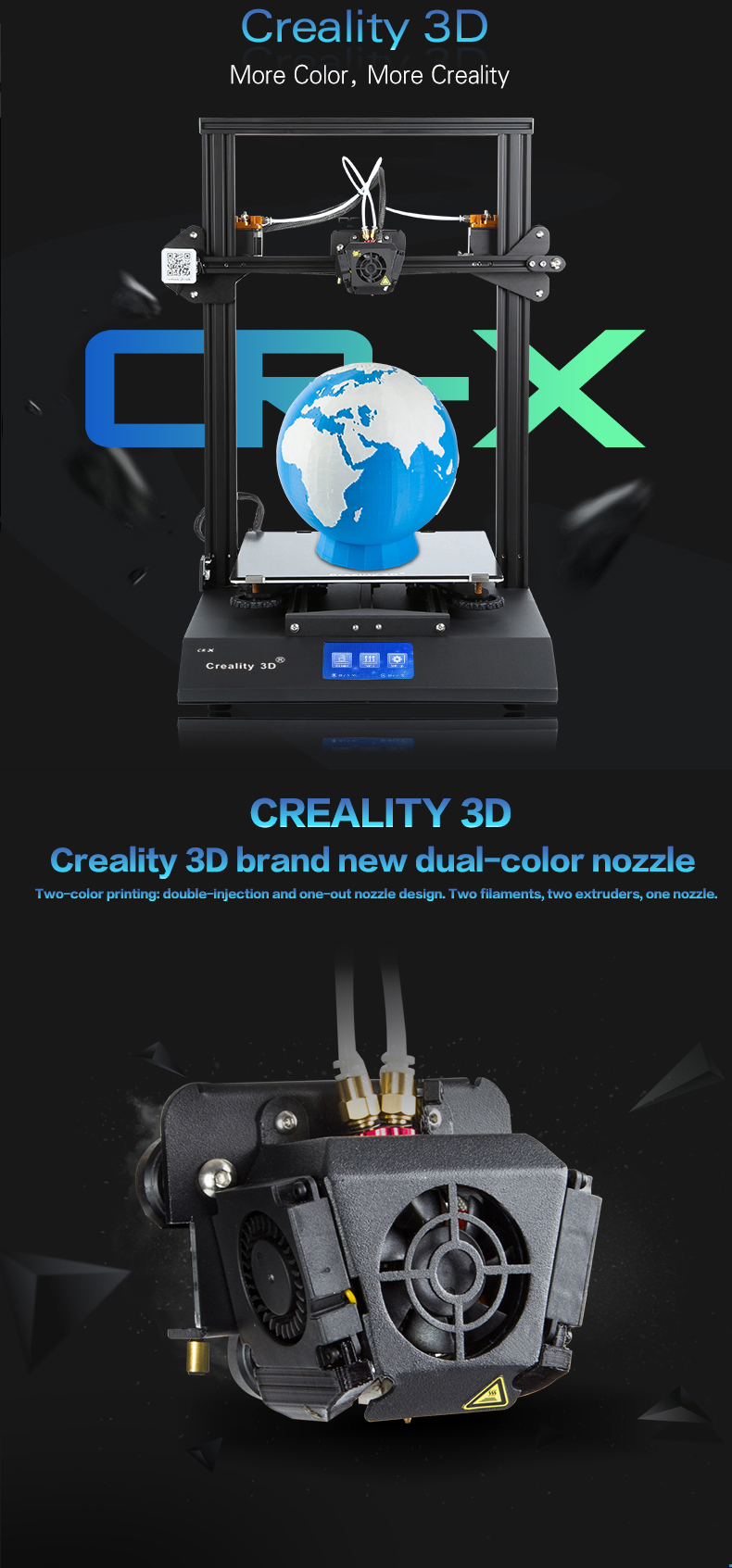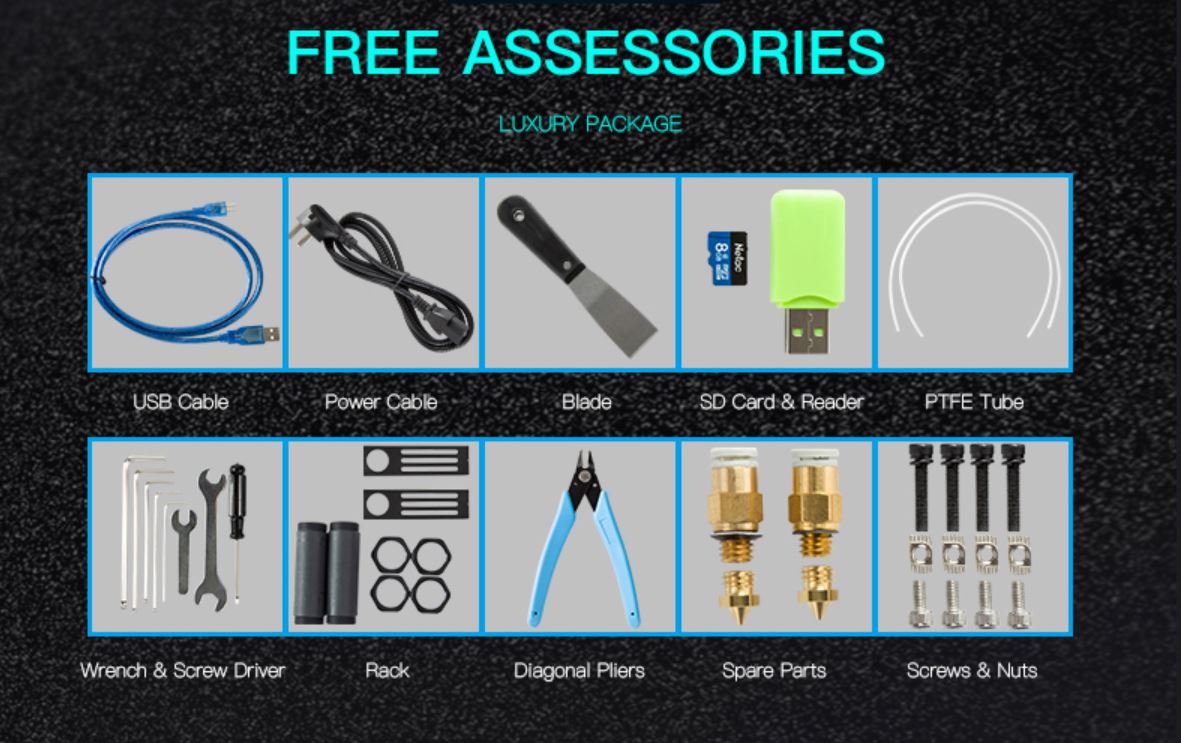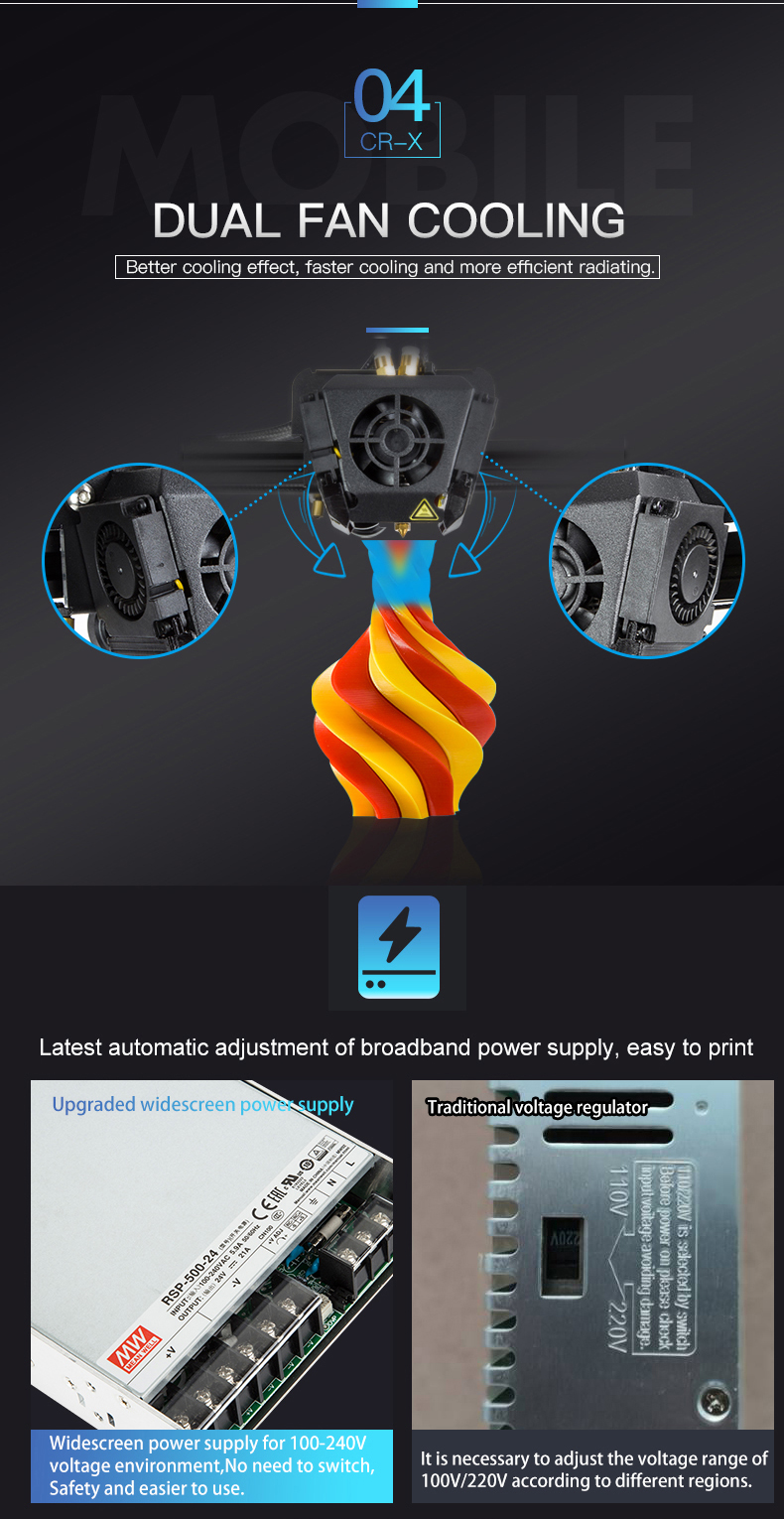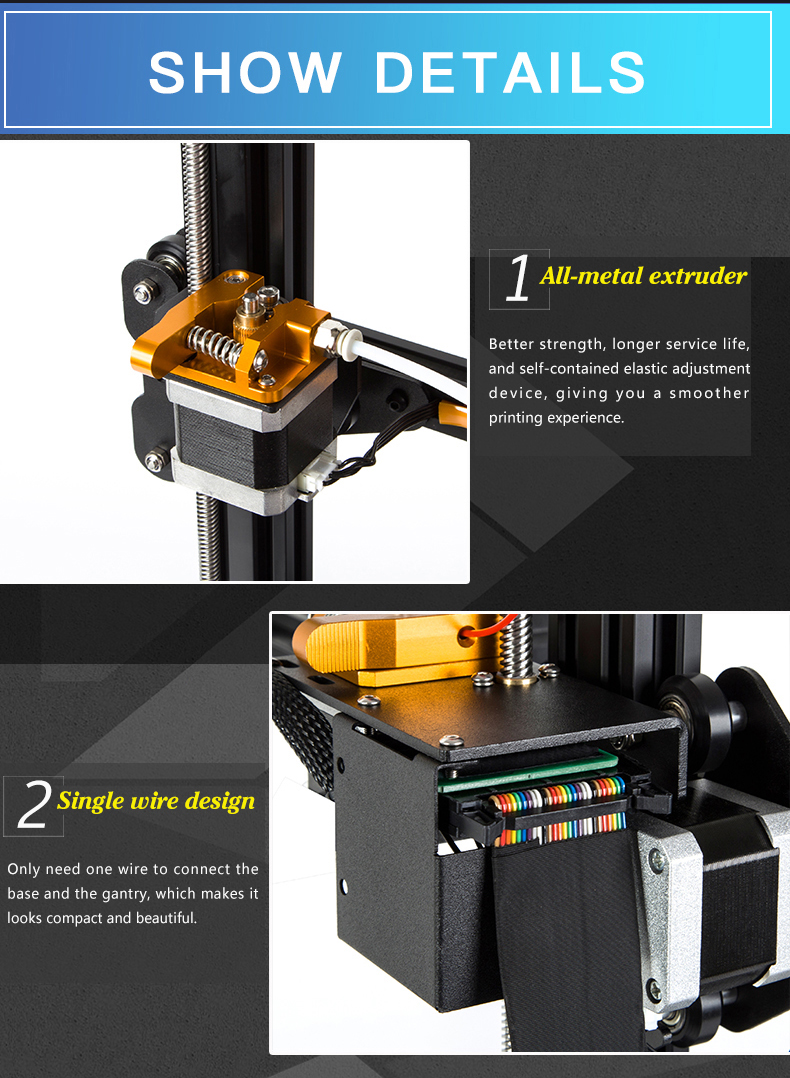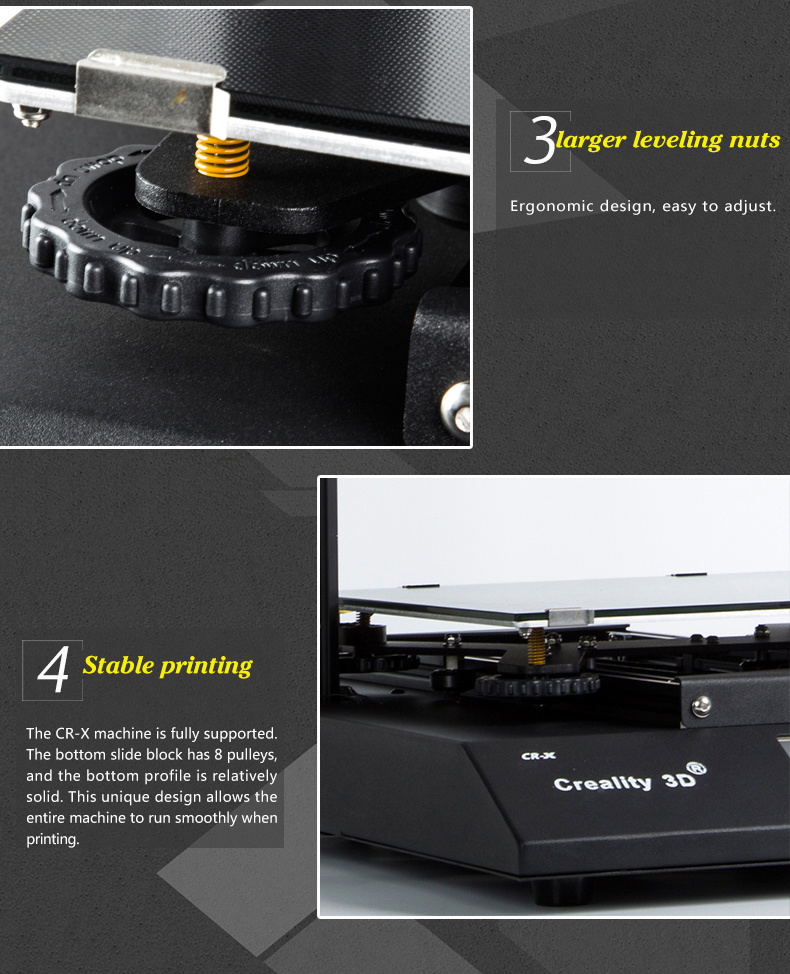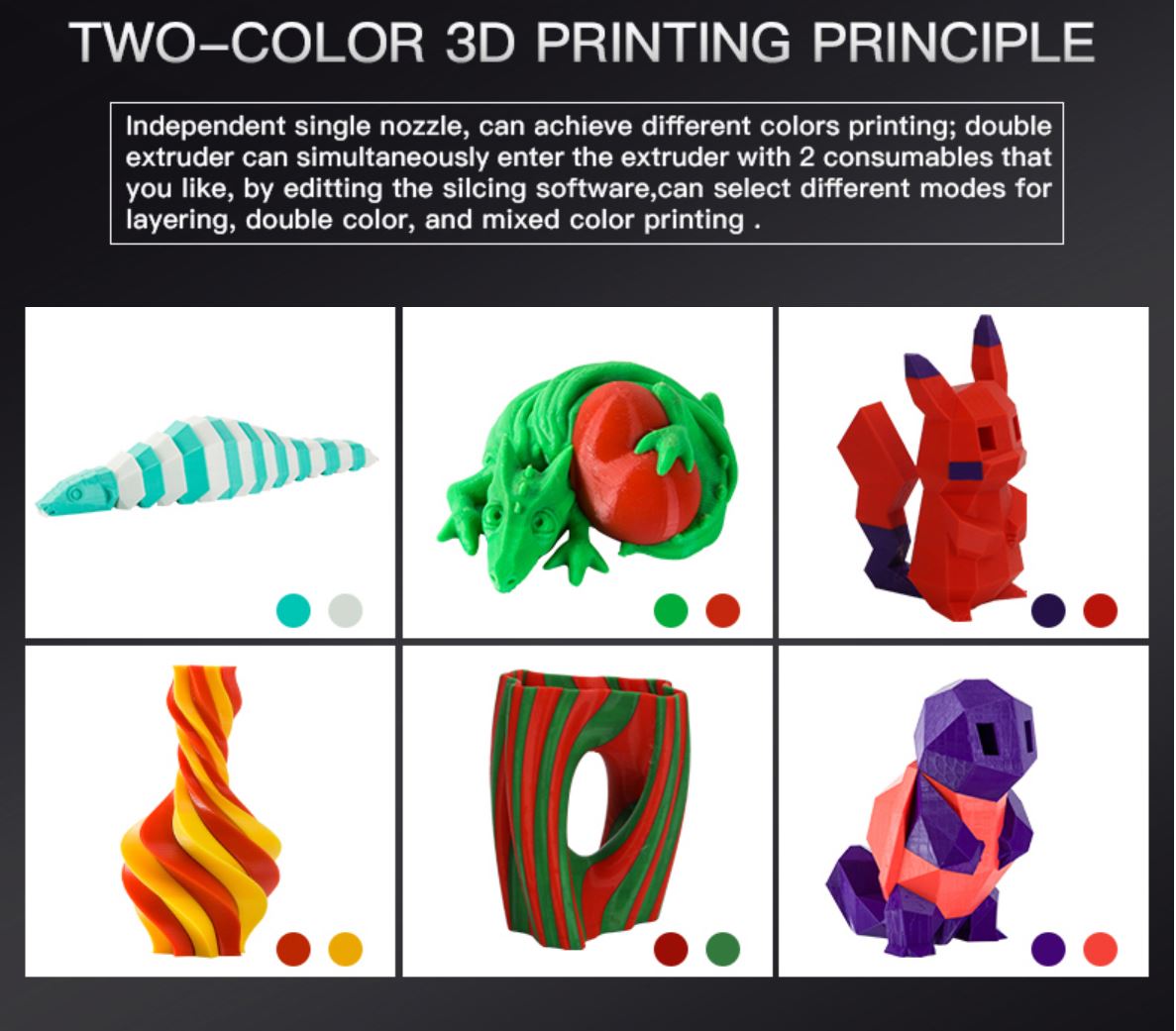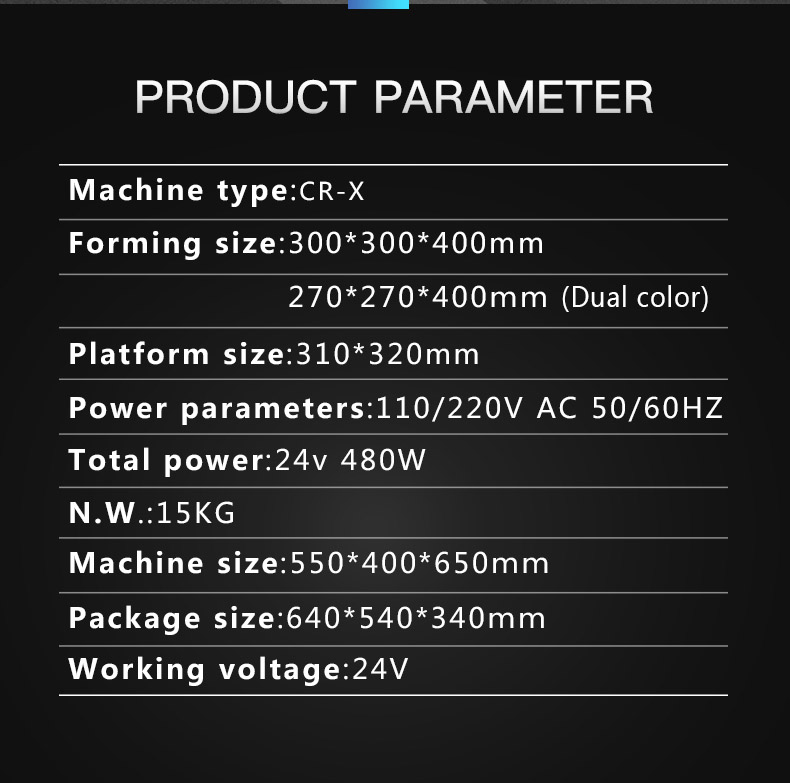 Sold by 3D Gadgets Malaysia.