Flashforge Inventor II is the newest filament-based 3D printer designed for children and complete beginners who are looking to venture into 3D printing. It packs many safety features that is crucial due to the hot build chamber temperatures. The intelligent sensor on the door automatically stops print when doors are opened and closed. The print head is enclosed so that prying hands are protected from the high temperature. Flashforge Inventor II uses PLA filament, which is a biodegradable material that is totally safe to use indoors and in classrooms. At just 50dB, it is one of the quietest 3D printers available and is suitable for classrooms. So teachers can continue holding lectures while Inventor II builds stunning designs.
Features 
Extremely easy-to-use and start printing in just 4 steps
Ultra-high quality 50-400 micron layer resolution
Uses biodegradable PLA filament for safe indoor use
Latest generation of Wi-Fi for more stable connections
Intelligent door automatically senses opening/closing and pauses printjobs
Smart support lays out structural support in areas of overhang
Print bigger ideas by splitting large designs into multiple printable parts
Operation is easy.
Just like your smart phone.
Finder sports a 3.5-inch HD IPS touchscreen right at the top of the printer with big, easy to understand controls. Only 4 taps to start your print, no need to hook it up to your computer! See previews of model files and you know that is what you want to print. Real-time view printing status and you know when it will be finished. Built-in multiple languages compatibility including English, German, French, Dutch, Polski, Korean and Japanese is added to its ease of use.

Innovative Circle Air Supply Offer Fantastic Surface Quality
Inventor II supports PLA filament. PLA filament need to be quickly cooled to achieve a smooth print effect. Innovative four-sided air supply design of Inventor II, allow the PLA to quickly cool the shape.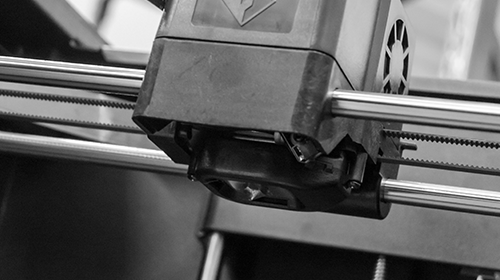 Smart Door Offers Double Safe Guarantee
Intelligent sensor system helps to pause printing when door is opened and resume printing after closing the door.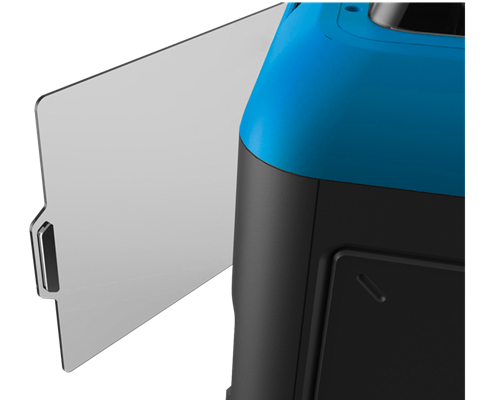 Intelligent Assisted Leveling
Can be easily leveled according to the accurate prompts on the LCD panel. 
Powerful and Efficient FlashPrint
Handy functional FlashPrint helps to improve the printing  precision by internal and external compensation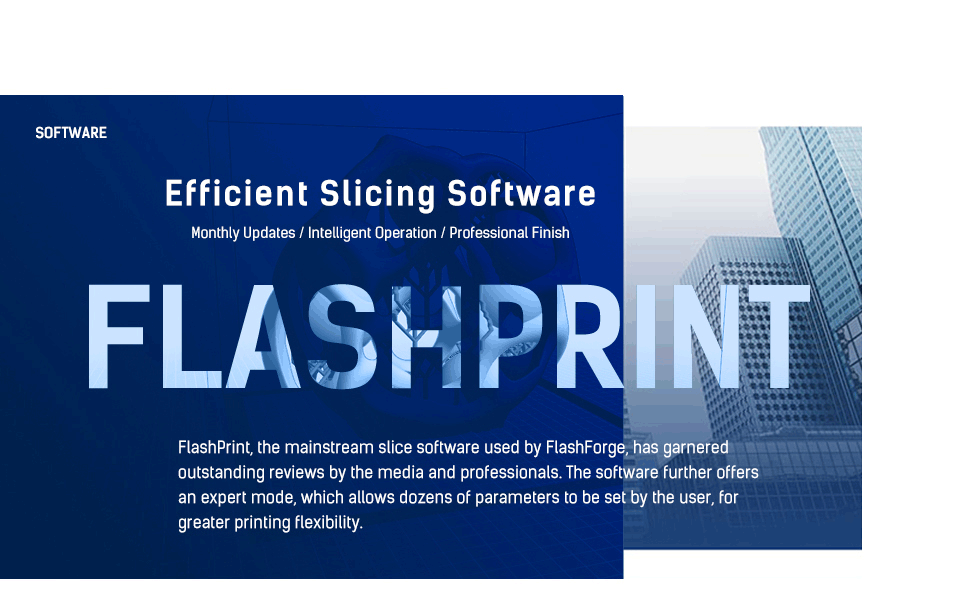 Support Android, iOS And Windows App,Happy 3D. Make 3D Printing More Fun.
The method of printing is constantly simplifying, but the way of modeling is still not easy. We think from 3D modeling to 3D printing, this should be a pleasant and easy process.Happy 3D allow drawing 2D objects or extending them to 3D. Happy 3D makes people a whole new experience, with more than 100 free 3D models with 7 categories items to creating 3D designs by combining two or more models in just few simple steps.
It supports Flashforge 3D printing, taking design models as inputs and sending the models to a 3D printer.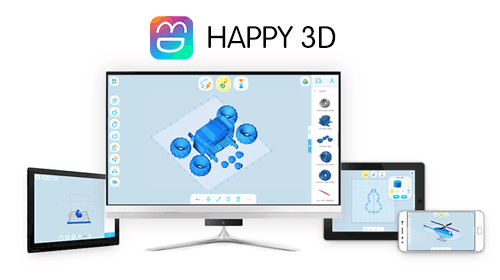 Specification

Printing
Printing Technology: Fused Filament Fabrication (FFF)
Build Volume: 150L x 140W x 140H mm
Positioning Precision: XY: 11 microns (0.0004in)
Layer Resolution: Z: 2.5 microns (0.0001in)
Nozzle Diameter: 0.4mm (0.015in)
FIlament Diameter: 1.75mm (0.069in)
Mechanical & Dimensions
Frame & Body: Plastic Alloy
Printer Dimension: 420 x 420 x 570mm (19.1 x 13.5 x 15.0in)
Extruder Quantity: Single
Software & Electrical
Software & Firmware: FlashPrint
Connectivity: Wi-Fi, USB cable, SD card
File Type: Input: .stl, .obj, .3mf, .ffp; Output: .g/.gx
Language Support: English/German/Japanese/Russian/Italian/Korean/Chinese/Czech
Operating Systems: Windows XP/Vista/7/8/10, Linux, Mac OS X