3dgadgets.my is a one-stop store for 3D Printing. We are specialized in 3D Printing industry by providing wide range of quality products such as 3D Printers, 3D Printer Filaments and 3D Printer spare parts to cater every needs for 3D Printing.
We pride ourselves on providing up-to- date 3D Printing products at affordable prices and wide selections for our customers.
We strive to achieve highest customer satisfaction by providing excellent customer service and after-sales support to our customers.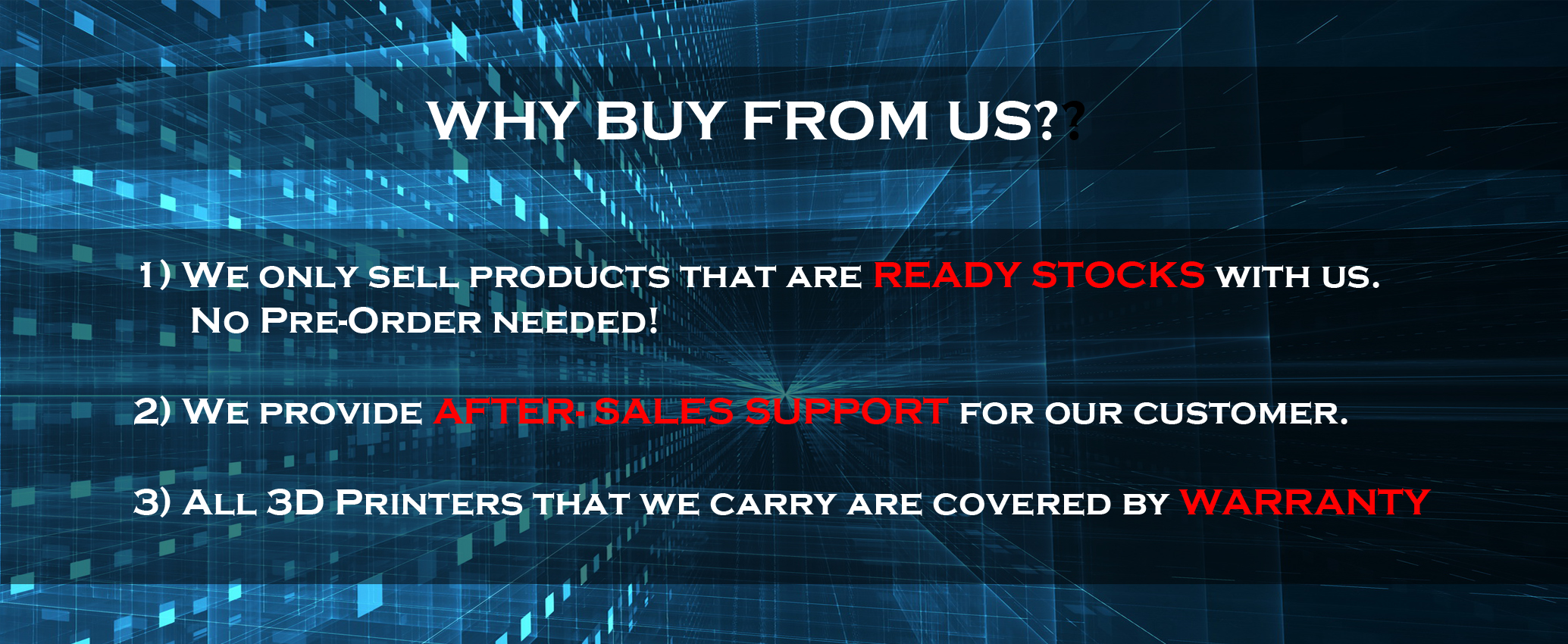 For sample print photos,
 please visit our Facebook Page "3D Gadgets Malaysia" at 
https://www.facebook.com/3dgadgetsmy/
Please also join our Facebook group "3D Printing Club" for support and discussion on our products ---> 

Click HERE!