NOTE: The price shown in this product is a bundle price of 

Creality CR-10S Semi DIY 3D Printer Kit

and

a copy of original Simplify3D Software license.
NEW UPGRADES:
1) Dual Z Rod Lead Screws and Dual Z motors - enhance precision and stability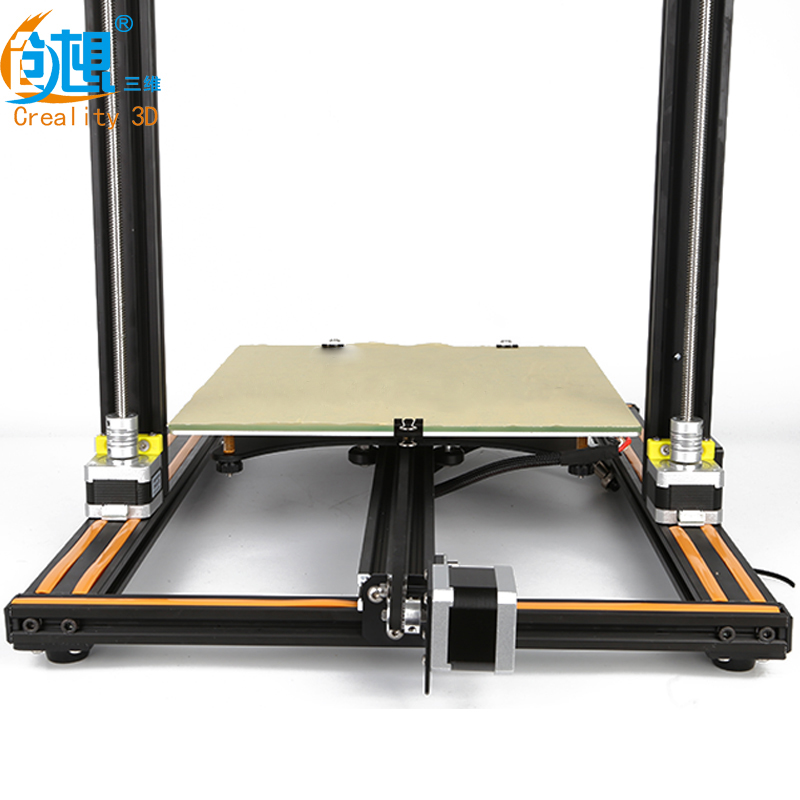 2) Auto Resume Print after Power Off
3) Filament Monitoring Alarm Protection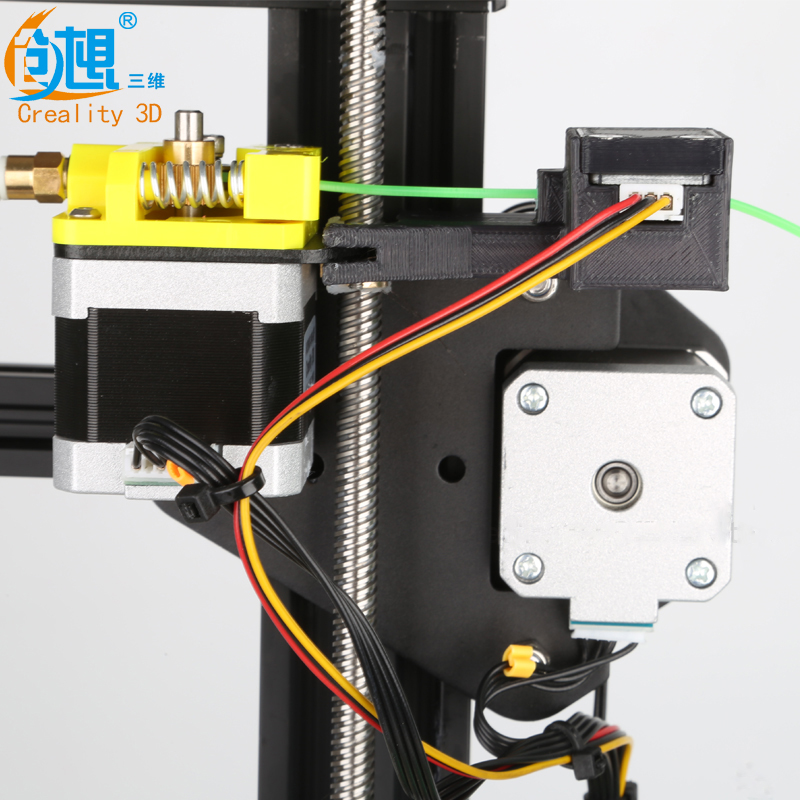 Note: 
This 3D Printer is semi-assembled ,all you need is just putting the frame together and connect some wires, no soldering required.
FREE GIFTS
1 x PLA 200g
1 x Micro SD Card 8gb with Micro SD Card Reader
1 x Tools
1 x Cutter
1 x Scraper
1 x Crepe Tape

Main Features:
Packaged with three parts kit, just need 10 minutes to assembly, solve the problem of high freight.

Large print size (500x500x500mm)

High precision imported Aluminum V-slot Bearing + precision roller with high positioning accuracy, move smoothly,print faster

Patent Technology for XYZ Aluminum V-slot Bearing to make it run smoothly and get higher quality product.

Industrial-grade PCB can continuously print for 200 hours without pressure,but with matures printing technology and stable performance

Patent MK10 nozzle extrusion structure can print almost all printing material on the market without plug
Specifications:
Model Name: Creality 3D CR10-S5

Printing Size 500 x 500 x 500mm

Molding: FDM Fused Deposition Modeling

Printing accuracy:±0.1mm

Nozzle Diameter:Standard 0.4mm(can be changed to 0.3/0.2mm)

Printing Speed:Normal: 80mm/s, Max.: 200mm/s

Materials:1.75mm PLA, ABS, TPU, Copper, Wood, Carbon Fiber, Gradient Color etc.

Software supporting : PROE, Solid-works, UG, 3d Max, Rhino 3D design software, etc.

Format : STL, OBJ, G-Code, JPG

Body Structure: Imported V-Slot Aluminum Bearings.

Operating System: Linux,Windows,OSX
NOTE: Heated Bed Temp- maximum 95 degree celsius if you want print large size with ABS or PETG filament,need to build a closed enclosure to keep bed warm enough by yourself.
Simplify3D Software
Improve your print quality with the most powerful 3D printing software available. Simplify3D® provides complete control over your print settings, making it easier than ever to create high-quality 3D prints. Start up quickly with pre-configured settings optimized for your 3D printer, review a simulation of your build sequence in the Preview Mode, and begin your 3D print with confidence. Total control means amazing 3D prints!
TOP 6 FEATURES IN SIMPLIFY3D
Quick and Easy Startup:
• Start printing quickly with pre-confgured profles optimized for your 3D printer.
• Follow helpful on-screen tips and wizards to discover powerful new techniques.
• One integrated software suite contains everything you need to print high quality parts.
High Performance Slicer:
• Simplify3D is the fastest and most powerful slicer available for desktop 3D printers.
• High-performance software algorithms often outpace other slicers by a 10-to-1 margin.
• Save sliced fles to an SD card or use a USB connection to gain real-time information. Customizable Support Structures:
• The custom support tool allows you to position supports exactly where you need them.
• Control the size and density of support structures to save print time and material.
• Supports break away quickly and cleanly, without damage to your fnal model. Animated Preview Mode:
• Watch a detailed animation of your build sequence, line-by-line or layer-by-layer.
• Use the Preview to visualize the result of your changes and identify errors before printing.
• Take advantage of Preview tools that estimate print time, flament usage and cost.
Optimized Dual Extrusion:
• Use the Dual Extrusion Wizard to streamline the setup of dual-extrusion projects.
• Create sharp defnition between colors using Ooze Shields and Prime Pillars.
• Learn to print using diferent materials in each extruder, creating exciting new possibilities!
Advanced Multi-Part Printing:
• Maximize build plate capacity with settings that improve control over multi-part projects.
• Assign diferent print settings to each model, or group models together and assign settings.
• Adjust as many settings as you desire and optimize the full power of your 3D printer today!
TECHNICAL DETAILS
• The product is an electronic download that is emailed immediately following your purchase.
• The software is cross platform and can be installed on Windows, Mac OS X, or Linux systems.
• System Requirements: Intel Pentium 4 or higher processor, 2GB or more of RAM. Windows XP or greater, Mac OS X 10.6 or greater, Ubuntu Linux 12.10 or greater. OpenGL 2.0 capable system.
Bundle Includes:
1 x Creality CR10-S5 Semi DIY 3D Printer Kit
1 x Simplify3D Software
Sold By 3D Gadgets Malaysia