BIQU Kossel Pro Silver Delta 3D Printer DIY Kit (Linear Guide with BL Touch)
Features:
Large Printing Size 250*250*380mm
Uses TMC 2100 Stepper Motor Drivers
Equipped with BIGTREETECH TFT35 Full-Color Touch Screen
Equipped with BL Touch Auto- Levelling Function
FREE GIFTS!
500g Filament x 1
2GB SD Card x 1
Card Reader x 1
Power Converter x 1
Heat bed Power Module x 1
Heat bed Sticker x 1
Glass x 1
Perching Knife x 1
Cut Pliers x 1
Double screwdriver x 1
Nozzle
Heat Break
Pneumatic Connector
Spare Screw
USB Cable
Tools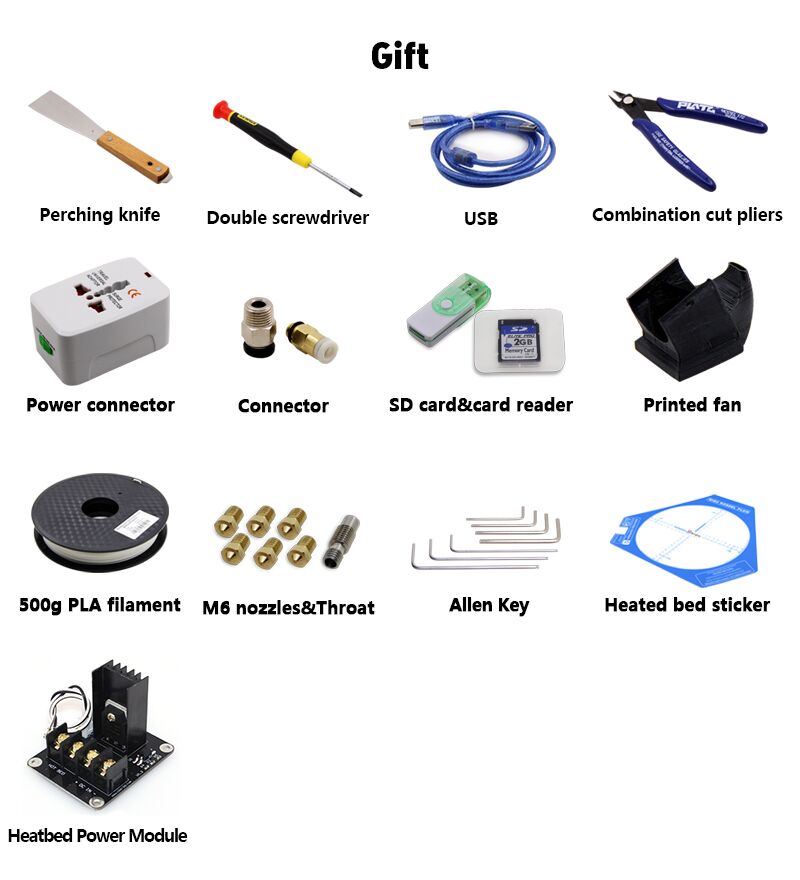 Basic Specification
Principal:FDM(Fused Deposition Modeling)
Dimension: 400*420*860mm
Software Specification
Operation System:Windows, MacOs  linux
Slice software:cura ,simplify3d ,slic3r
Input Format:STl ,OBJ
Output Format:G-code
Hardware Specification
Max printing size:250*250*380mm
Printer Head:Single
Location Accuracy: 0.1mm
Layer Height:0.05-0.4mm
Nozzle Size: 0.4mm
Filament Diameter: 1.75mm
Control Mode :Online Printing and Offline Printing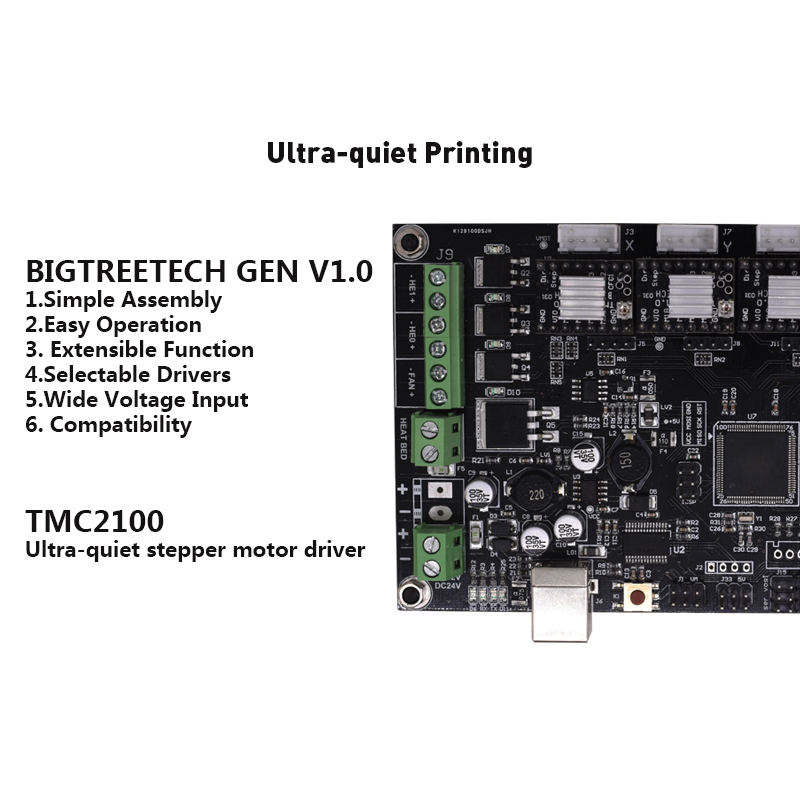 BIGTREETECH TFT35 V1.0 control panel 3.5 inch full-color touch screen MKS
Advantages:

1, 3.5 inch color touch screen
2, Provide continuous software upgrades, easy to upgrade.
3, Can be used on most 3D printer motherboards.
4, Master program no need to modify.
5, BIGTREETECH TFT35 V1.0 can support the image customization, boot logo, all button images can be designed.
6, BIGTREETECH TFT35 V1.0 can support 7 custom buttons.
Sold By 3D Gadgets Malaysia