*NOTE* New batch comes with a white nozzle head.
Special Package Includes
3D PEN + 10 colors filament (total 30 meters filament)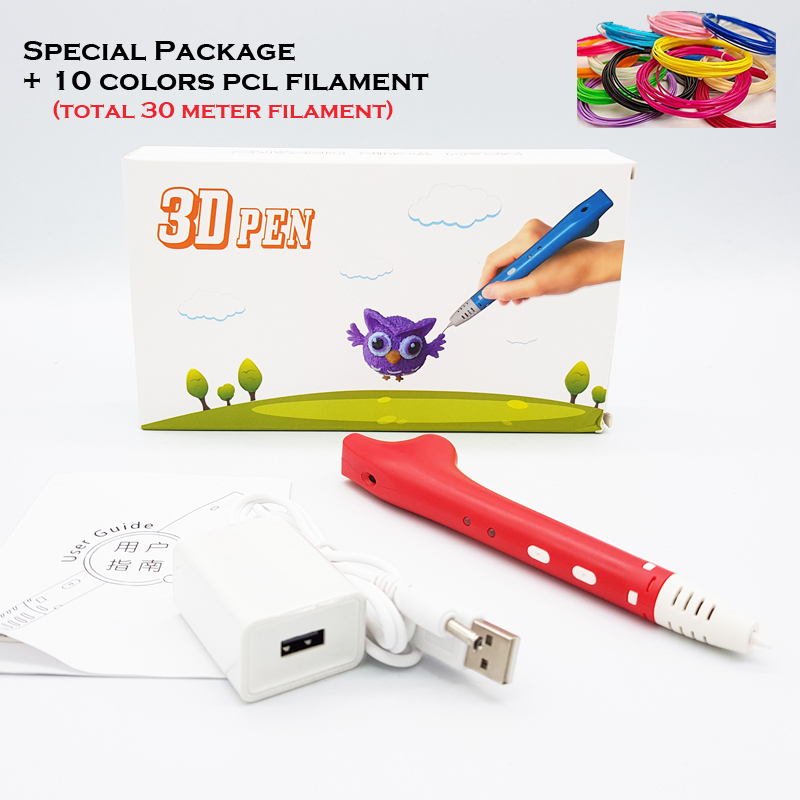 Features

1) Kids Friendly as this 3D Pen uses low temperature PCL filament which means it is able to melt the filament with low temperature.
2) Simple, Portable, Light and Safe
3) Precision Gear Set - easy to feed filament or remove.
4) Aviation ceramic material 
5) Full range of heat dissipation
6) Convenient - Can be charged with power bank
Benefits of 3D PEN
- Educational Toys for Children
- Develop 3D Ideas
- Promotes Creativity & Imagination
- Cultivate Innovation Capability
Warning
1) This equipment is suitable for children over 5 years old and adults. Please use under adults guardianship.
2) There is heat accumulation at the tip of the 3D Pen and hence, do not touch the tip for long or use it to touch other objects.
3) This is an electronic devices, please avoid contact with water.
4) Please store in a safe place to prevent it falling from high altitude or children's reach.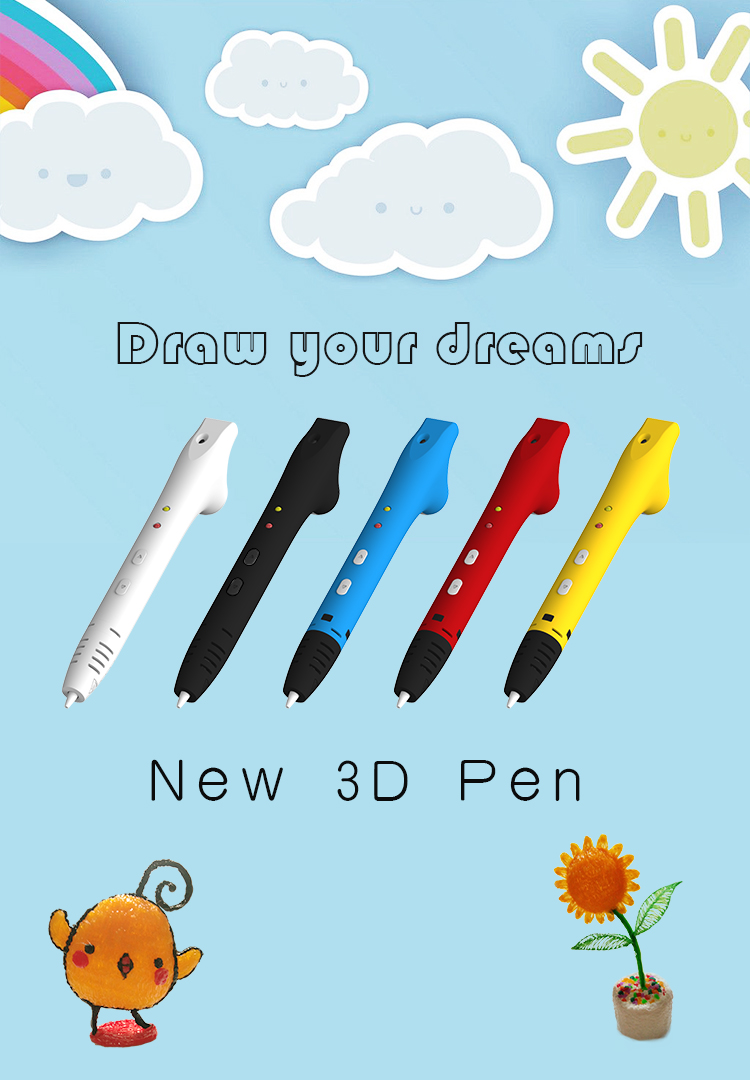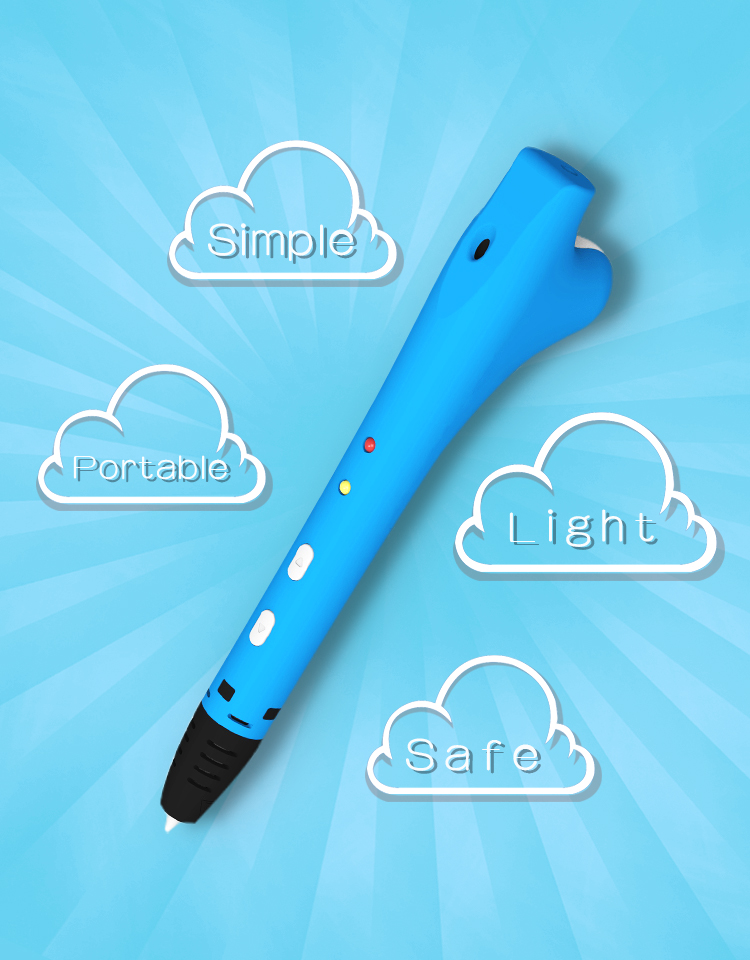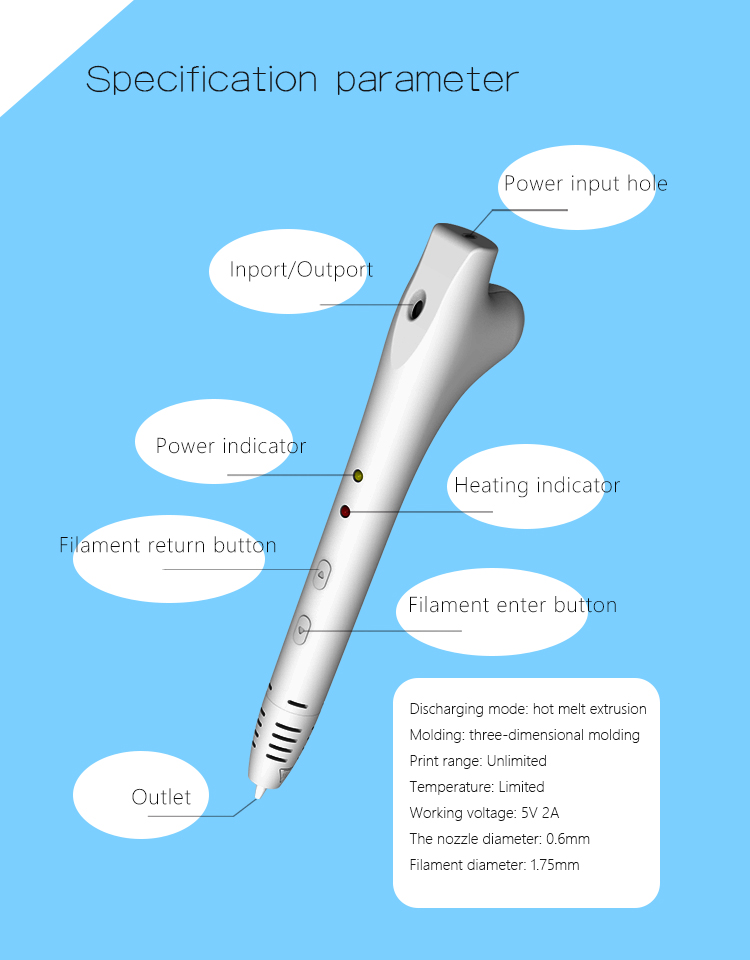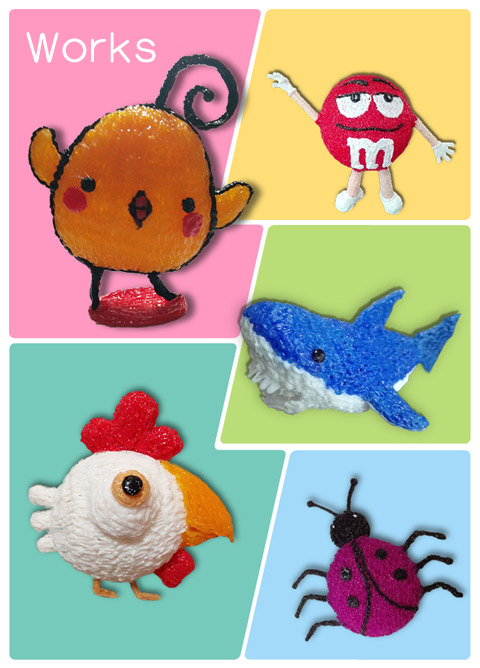 Package Includes
1 x 3D Pen
1 x USB with Adapter
10 x 3 meter PCL Filament