Professional 3D Graffiti Pen with LED Display
Draw your dream into reality!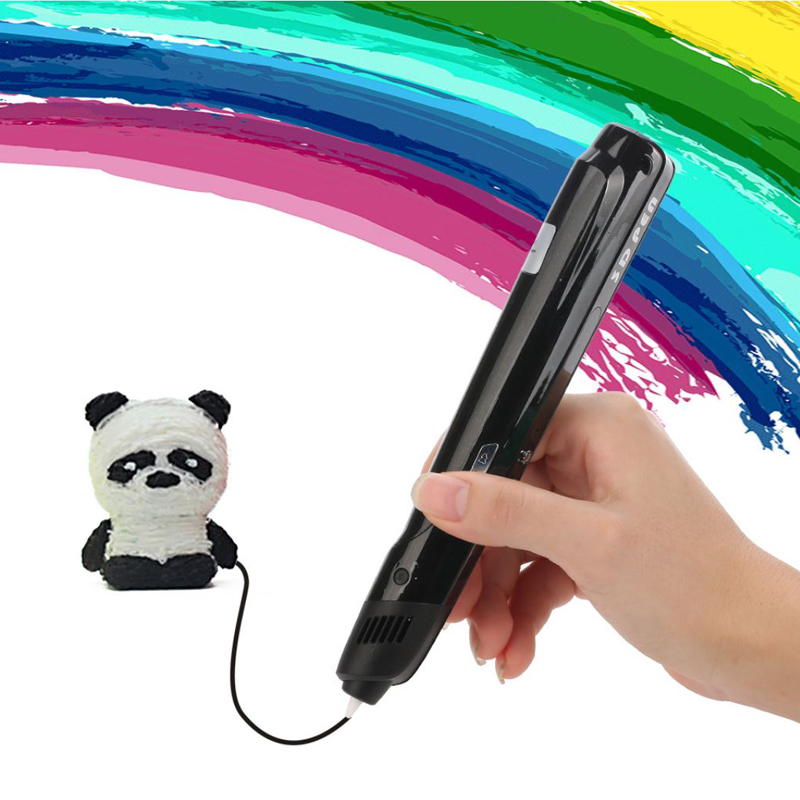 Features
1. LED Display- easier to view information like filament type, print speed, temperature, warnings and more user- friendly display interface.
2. Safety Feature- Automatic sleep mode when it is idle for 3 minutes and nozzle will stop heating.
3. Support filament type PLA/ ABS with adjustable temperature settings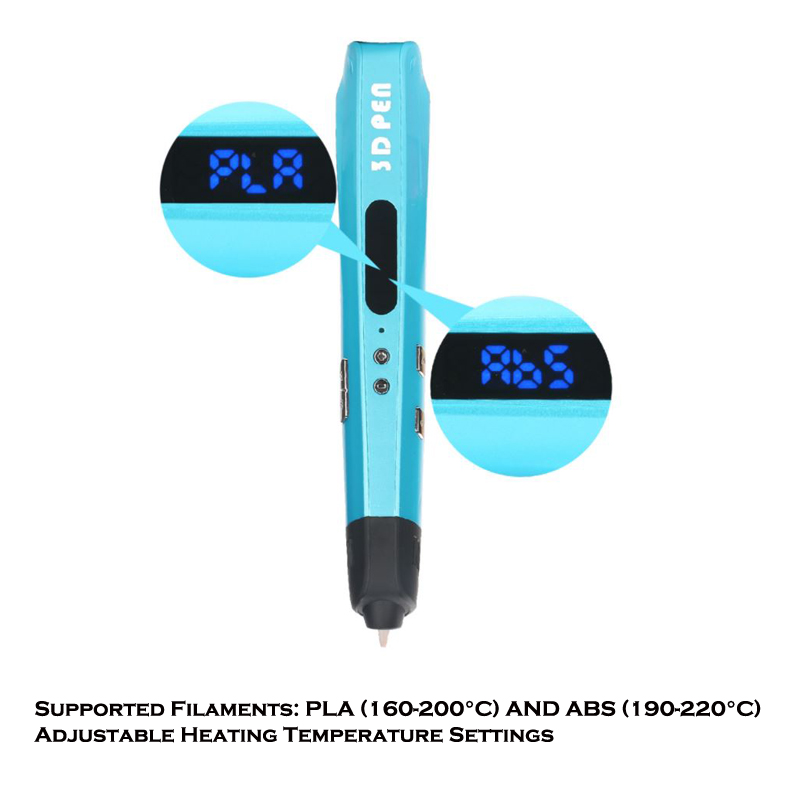 4. Easy Accessible Filament Buttons- Forward button for continuous printing or to stop feeding, Return Button to unload filament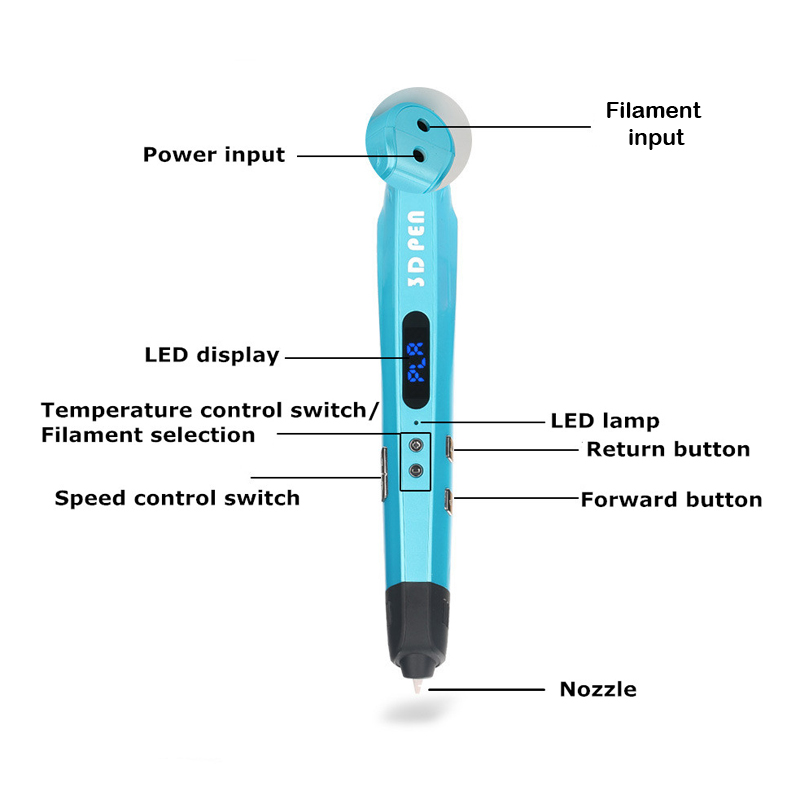 5. Adjustable print speed 1-4 level.
6. Convenient at anytime and anywhere- connect with power supply through USB cable or can be charged by power bank, computer, laptop and etc.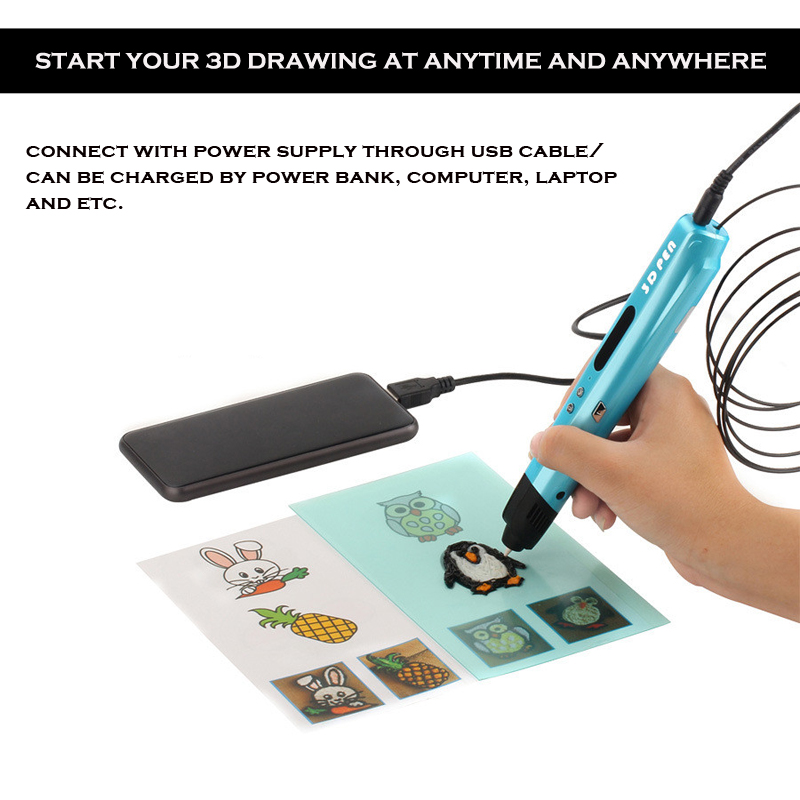 7. Detachable and Replaceable Pen Head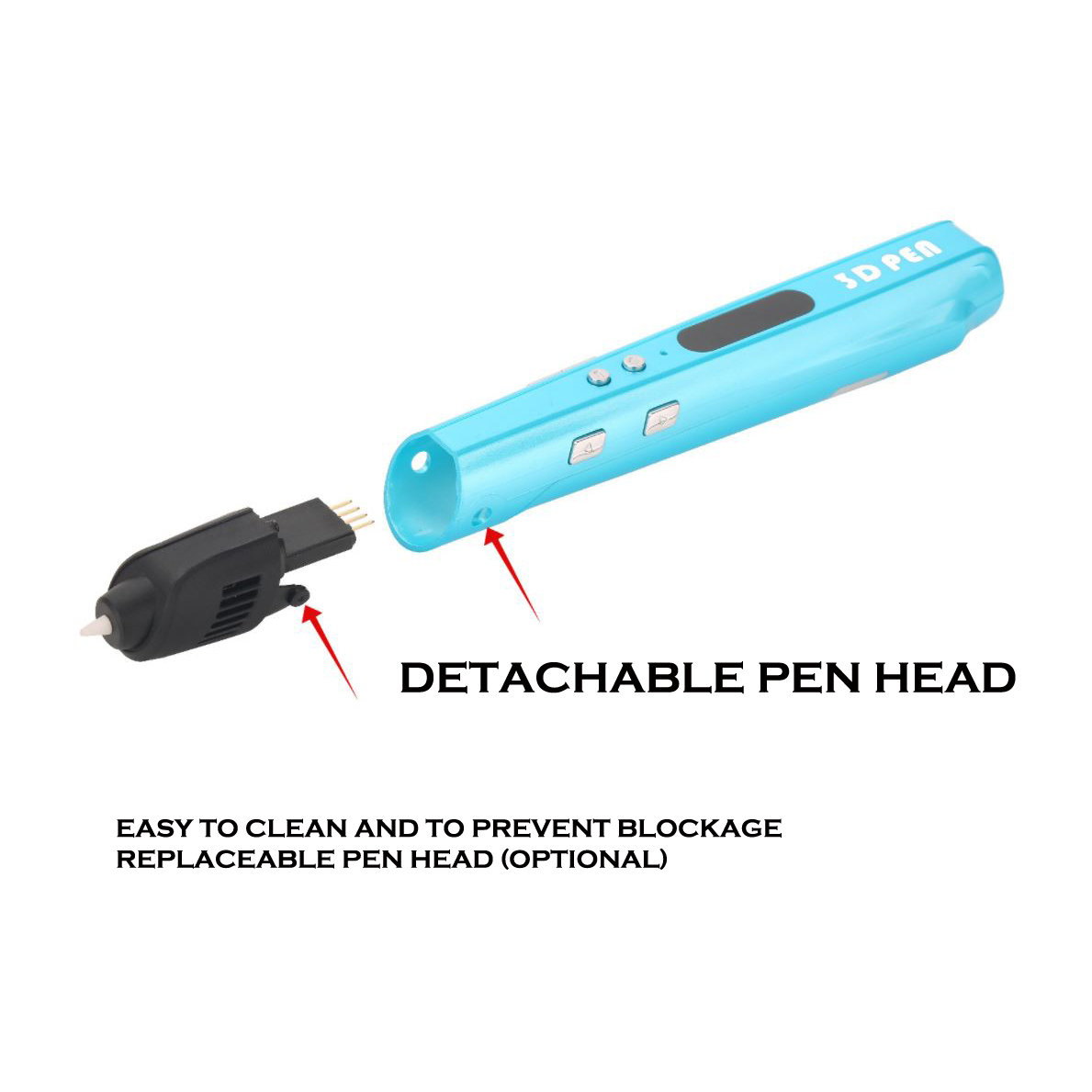 Specifications:
Print Technology: FDM
Supported filaments: PLA and ABS
Print Speed Settings: 1-4 level adjustable mode
Adjustable Heating Temperature Settings: PLA (160-200

°C) / 

ABS (190-220°C)
Filament buttons: Extrusion and Unloading
Continuous extrusion setting: Yes
Automatic sleep mode: Yes
Nozzle Diameter: 0.7mm
Filament Diameter: 1.75mm
Power Supply: DC 5V 2A
Type: USB
Gross Power: 10W
Package Includes:
1 x Professional 3D Graffiti Pen
1 x Protection cap
1 x PC pad
1 x Adapter
1 x USB data cable
1 x 3D Drawing Practice Paper
1 x User Manual
2 Meter x 3 Colors PLA Filament
NOTE: 
- This 3D Pen is suitable for children over 8 years old and adult. It can only be used by children under the supervision of adults.
- Please DO NOT touch the front tip of the 3D Pen as it would be in high temperature and do not point the tip on any surfaces or item.
- Do Not insert other objects aside from filament into the feeding hole as it would damage the 3D Pen.
- This is an electronic product, please keep away from water or any other liquids.
- Keep 3D Pen in a safe place and keep out of children's reach.